Modern Day El Camino & Ranchero? 2022 Ford Maverick vs. Hyundai Santa Cruz Comparison
Compact trucks are back! Just because you need a truck, doesn't mean you have to go big. If your demands call for a small truck for jobs around the city or for hauling gear to get out of the city, Hyundai and Ford have the right vehicle for you.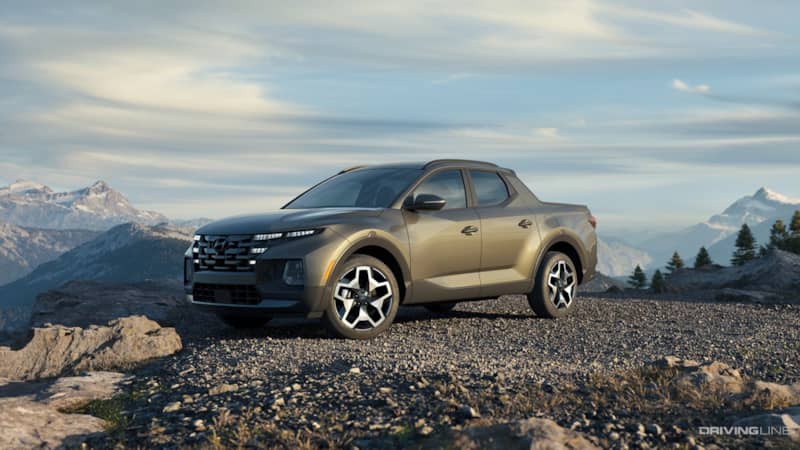 While it seems that all new trucks on the market seem to be going bigger, Hyundai and Ford are making big waves on the opposite end of the truck category with mini trucks based on front wheel drive unibody CUV platforms. 
Same but Different
The two vehicles may be very similar but also very different. Although both are based on CUV's they are more than just crossovers with a truck bed.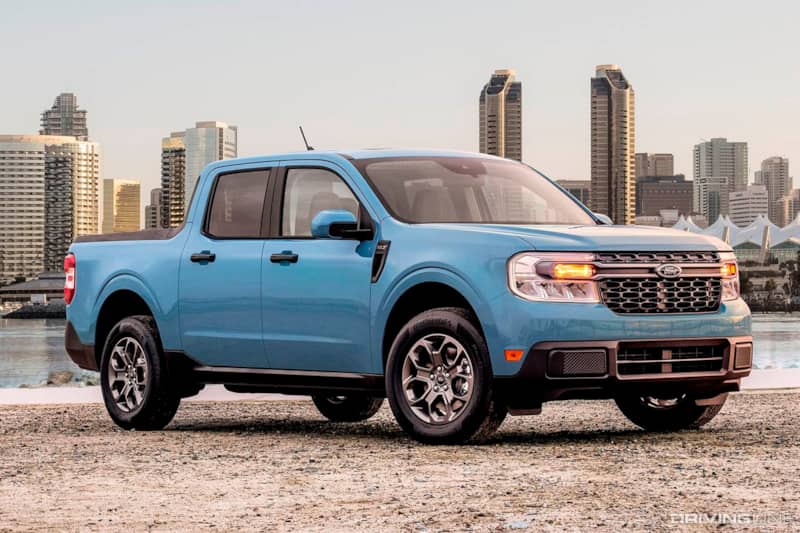 Unlike the Bronco Sport that it is based on, the Ford Maverick is built for utility rather than adventure. The Maverick features a rare combination of fuel efficiency and utility, thanks to its hybrid powertrain and 4.5 ft bed. 
Hyundai's Santa Cruz is based on the radically new Tucson CUV. In recent years, Hyundai has taken their products up-market with bold designs and the Santa Cruz is no exception.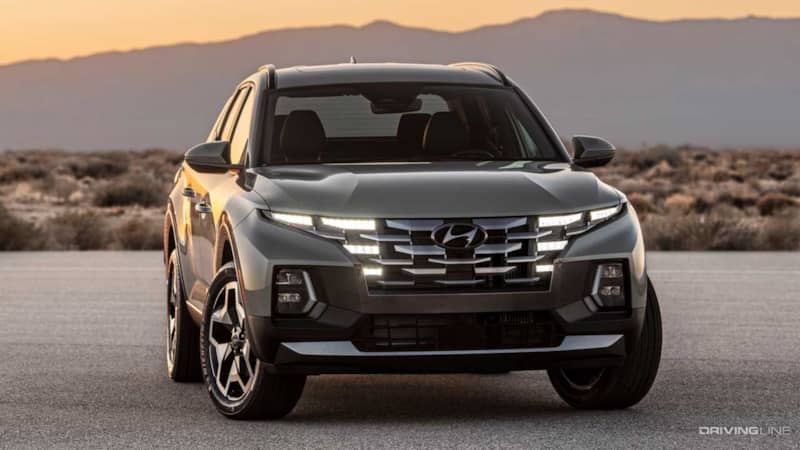 When parked next to the Santa Cruz, the Maverick's more traditional truck-like styling pales in comparison. 
Where the Maverick sticks to a traditional three box design, the Santa Cruz retains the swoopy styling of a CUV. The C-pillar flows into the truck bed reminiscent of a modern Subaru Baja.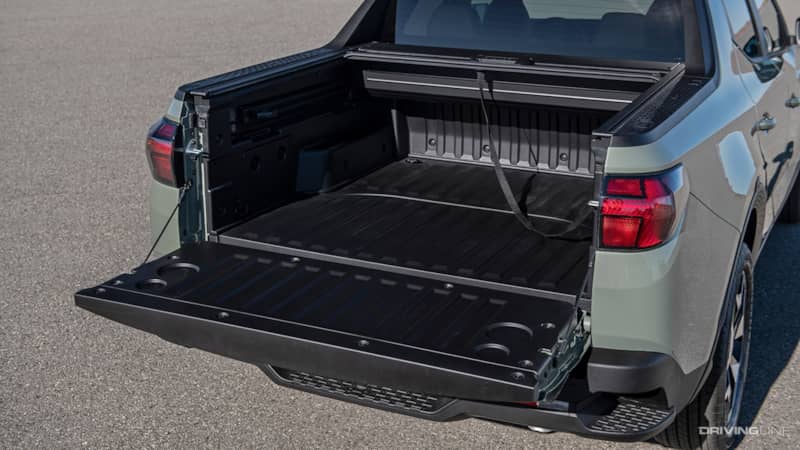 Although the Santa Cruz has a bed, Hyundai is very clear on who their audience is. They don't even refer to it as a truck but as a Sport Adventure Vehicle. Combining the flexibility of a bed with the comfort of a SUV, the Santa Cruz's bed is designed more for those who to head out to the trail than head to the job site. 
Work or Play
Both trucks feature smaller beds than any midsize truck. The Santa Cruz's single bed length offering comes in at 4 ft 3 in. It is slightly shorter than the Maverick's 4.5 foot bed.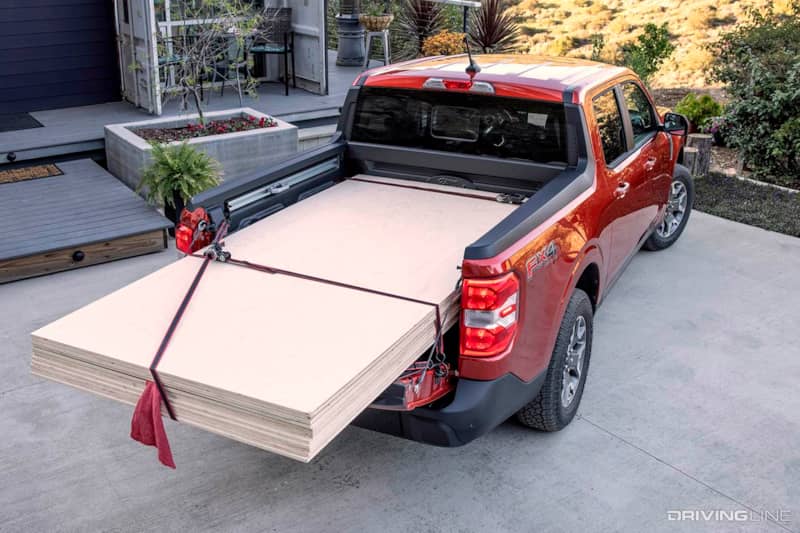 Both are wide enough to accommodate a 4x8 sheet of plywood with the tailgate down. Both feature power outlets and built-in features to secure your payload.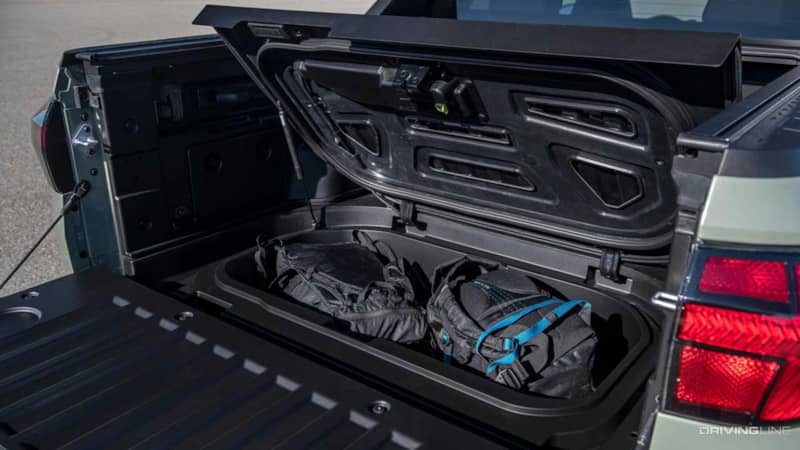 The bed of the Hyundai is loaded with convenience features like a remote opening tailgate and dual C-channeld with tie down cleats to help secure gear. The bed also hides a sub-trunk for additional storage while keeping the bed clear for anything else. There is also an integrated, retractable, locking tonneau cover to keep things hidden from animals in the woods or curious eyes in the city.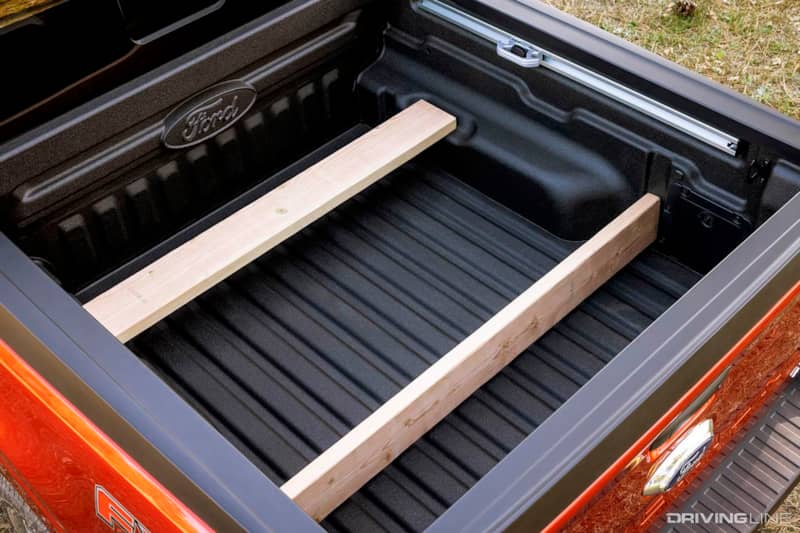 If there is one thing Ford knows, it's trucks. The Maverick's 4.5 foot Flex-bed caters to the needs of customers who actually utilize their truck beds. The flex bed can be customized in different ways to make it easier to load and haul. With available cubby storage, slats to partition the bed into sections, the Maverick's bed is designed to make hauling easier.
Small Trucks = Good on Gas
Trucks are notorious for having poor fuel economy. Though it's small, the Santa Cruz edges out the most efficient full-sized trucks with a modest EPA rated 23 mpg combined.
The Maverick's standard hybrid powertrain blows that out of the water with a projected EPA rating of 40 mpg. Meaning both vehicles should drive and sip fuel like a compact car combined with the convenience of a truck.
Off-Road...But Not Too Far
The Bronco and Bronco Sport both come equipped with G.O.A.T. modes (Goes Over Any Terrain). Despite being based on the Bronco Sport, the Maverick doesn't come equipped fancy off-road aids. If you're venturing off-road, you'll have to hope that the Maverick's 8.3 inches of ground clearance and optional AWD will get you out and back. Ford will be offering an FX4 package with more underbody protection, drive modes and beefier tires.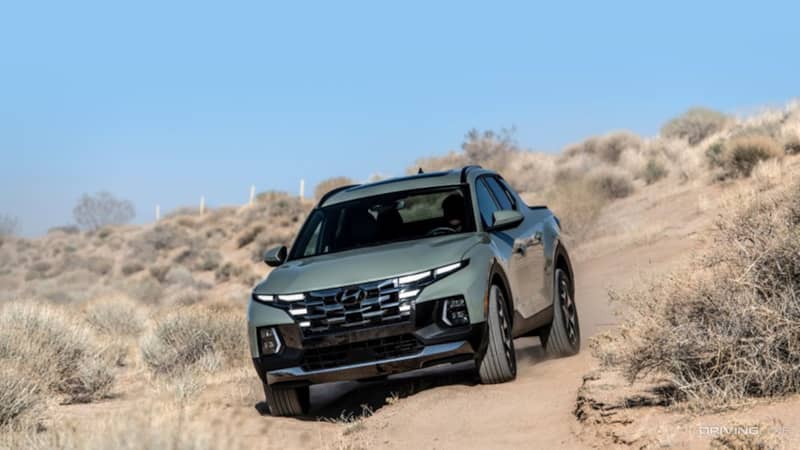 Like the Ford, the Hyundai doesn't come with any fancy off-road tech but it does come with standard AWD and a slightly higher 8.6 inch ground clearance.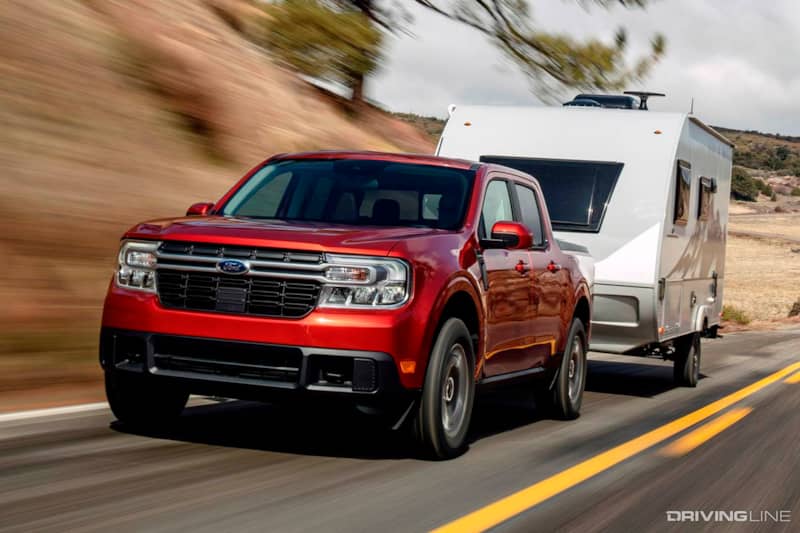 If you can't fit it in the small bed, you will be able to tow. You can haul 2,000 to 4,000 lbs in the Maverick. The Hyundai edges out the Ford in towing capacity slightly with a towing capacity of 3,500 to 5,000 lbs.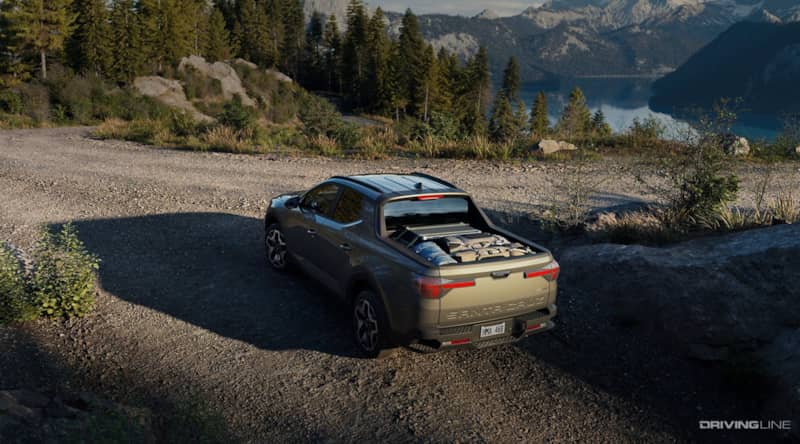 If you're in the market for a truck, there has never been so many options available. With new trucks getting bigger and used truck prices at an all-time high, will one of these compact, fuel efficient mini trucks find their way onto your driveway?