Mooneyes Truck Masters Final 2016
When you ask people about what they associate most with the Japanese automotive scene, they'll usually respond with drifting, VIP and even bosozoku. Rarely mentioned are trucks. So with a mix of curiosity and trepidation, we headed to Odaiba to attend a show dedicated to them: the Mooneyes Truck Masters Final.
The sixth and final stop of the show on the mainland, there was plenty to drool over whether you are a fan of Japanese or American makes. Besides the large delivery and constructions models, the most common trucks found on the streets of Japan are small kei types, Proboxes and Hi-Aces. This show had few of those and a lot of pick-ups; a lot of American pick-ups.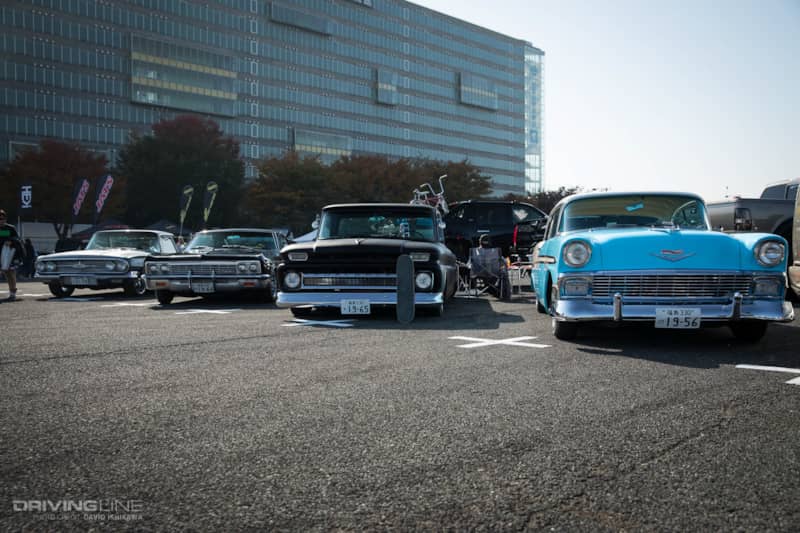 Large pickups are extremely rare in Japan due to their size and the taxes involved, which means there is really no market in Japan. Nevertheless, there is a hearty group of fans willing to pay a hefty premium to import their favorite.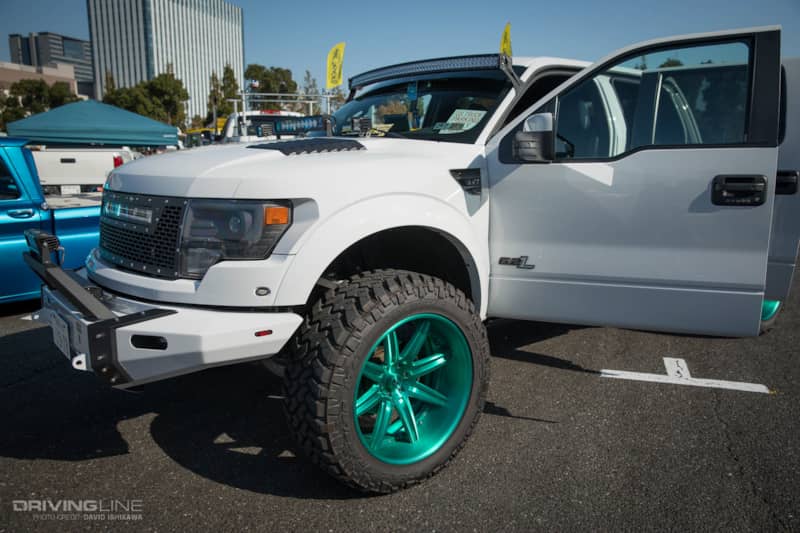 Once they arrive, like any enthusiast, they start modifying. Some choose to go up while plenty choose to go down; either way, they go all out. There were so many ultra clean mini-trucks, awesome classics and several very intimidating lifted trucks.
Below are a few that stood out in the sea of beds and lift kits.
Chevrolet Suburban
This mid-1960s Chevrolet Suburban had us imagining how it must've looked on the showroom floor when it was new.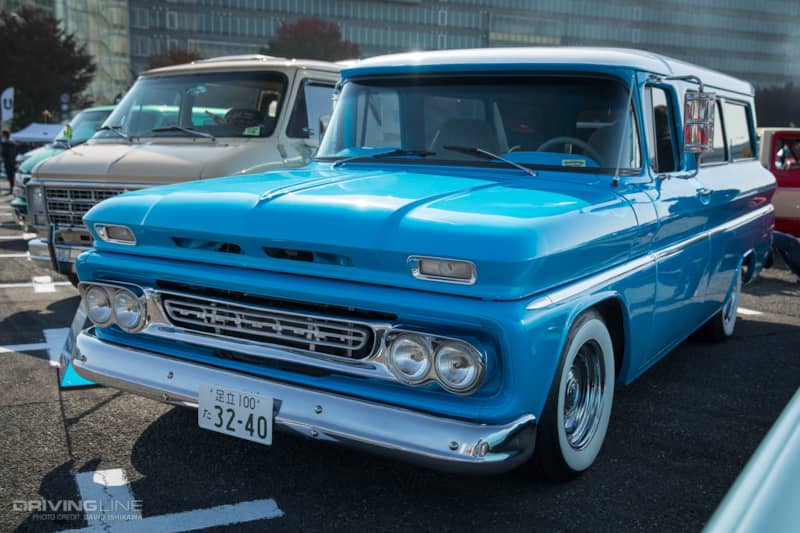 SR Power
Air suspension, Recaros and a clean SR20DET swap had us swooning over this Nissan Hardbody King Cab.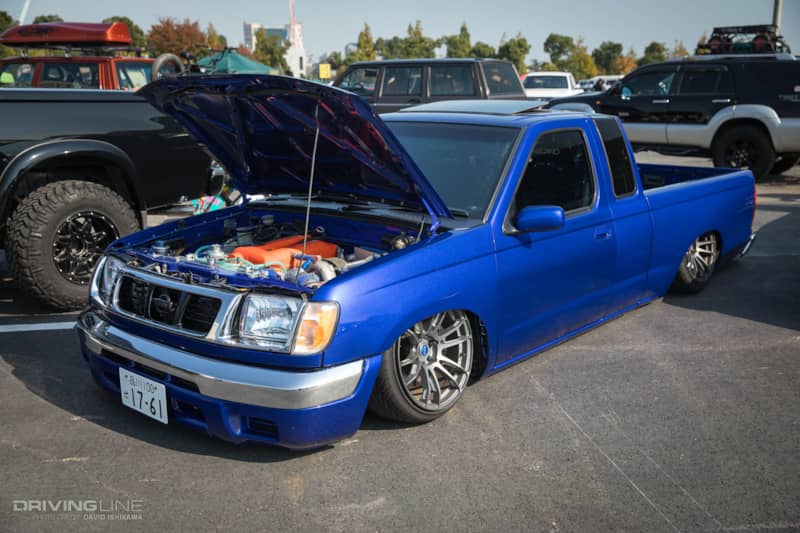 Toyota Crown
The Toyota Crown is a classic and the workhorse of the taxi industry in Japan. We were shocked to hear they made a pickup variation in the 1960s; we had to confirm that they were in fact Crowns.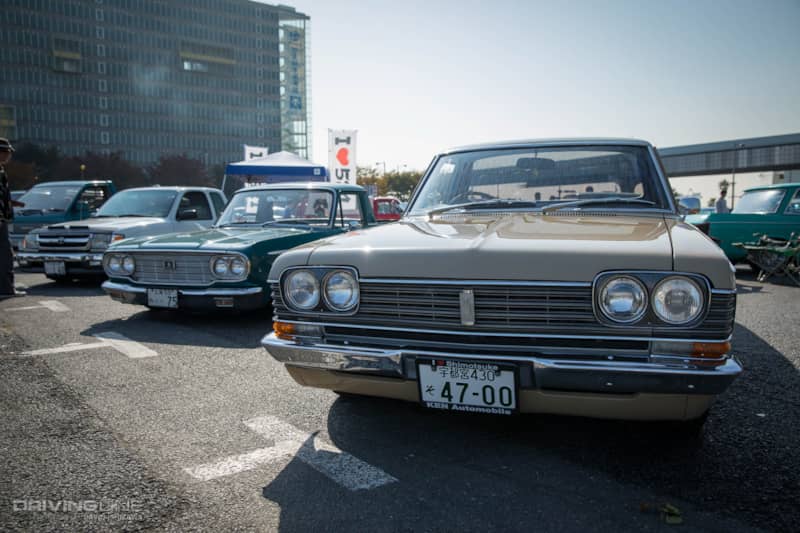 Datsun 520 1300 Double Cab 
There is something strangely calming about this Datsun 1300. We're not sure if it's the fact that it's a double cab, the Work Equip 03s or the flowers. Whatever the reason, we would love to take this on a lazy Sunday cruise along the ocean.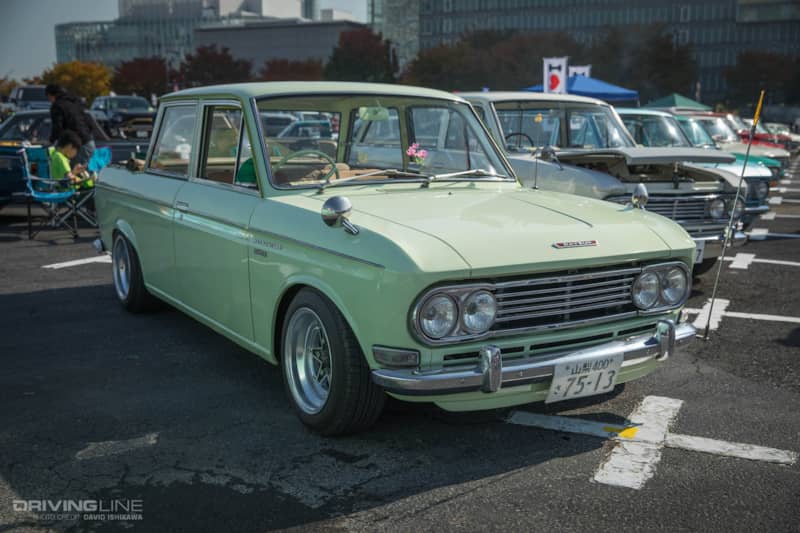 Oh!dyssey
That name was all we could come up with as there was really no way for us to articulate exactly what this (formerly) Honda Odyssey had turned into. Maybe our readers can help us out.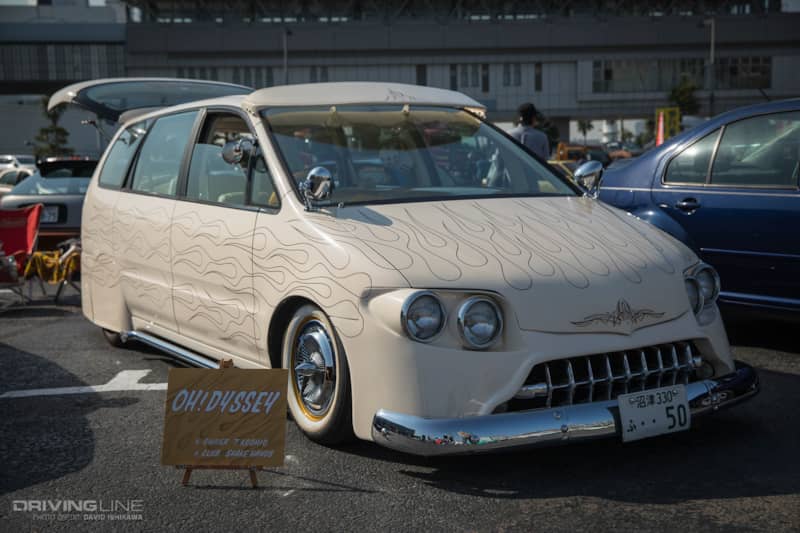 Maziora Deco-Trucks
These semi-tractors were not as chromed out as other deco trucks we have seen, but the fact they were fully painted with Maziora makes up for it. Maziora is the Japanese brand of ChromaFlair paint that shifts color depending on the light and angle you are looking at it.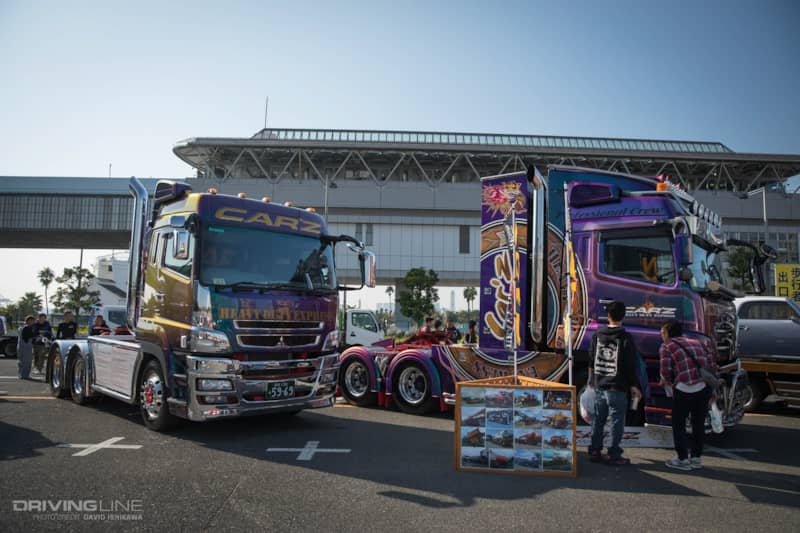 Mini-Truckin
This Nissan Hardbody received the full lowrider treatment. Coffin interior, hydraulic bed, candy paint and of course reverse Daytons. Reminds us of when we spent all that time nose-deep in Lowrider magazine.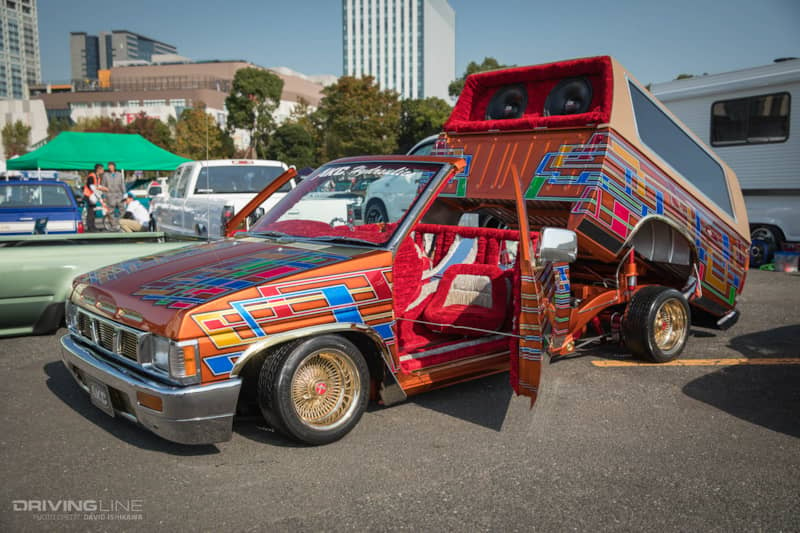 Citroën H
Even though it was still on its trailer, this H was nevertheless a crowd favorite. Featuring air suspension from AccuAir, we hope to see it in action next time.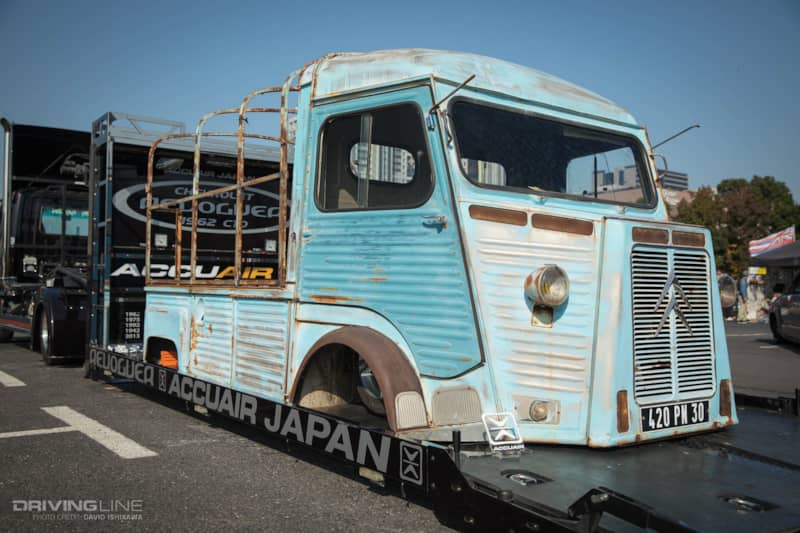 Similar to how JDM fans put Japanese plates on their cars, the reverse is true in Japan with plates from California and Hawaii, the most popular. As America is the home of trucks, it's no surprise that a lot of the trucks emulated styles commonly found stateside. It was great to see the unique interpretations and styles that define the Japanese automotive culture.
We'll leave you with this Corgi who was just trying to fit in.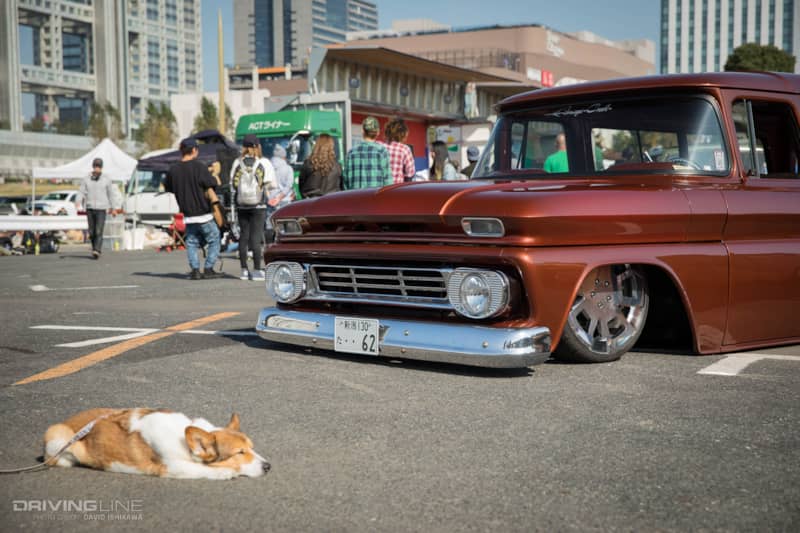 Make sure to check out the gallery below to see more from the show! Maybe you'll see something that inspires your truck project.