7 Head-Turning Throwbacks From the Mooneyes Street Car Nationals
The 31st annual Mooneyes Street Car Nationals rolled into Odaiba, Japan, and it was massive. All eyes were on over 1,200 entries plus a swap meet, and there was definitely something for everyone.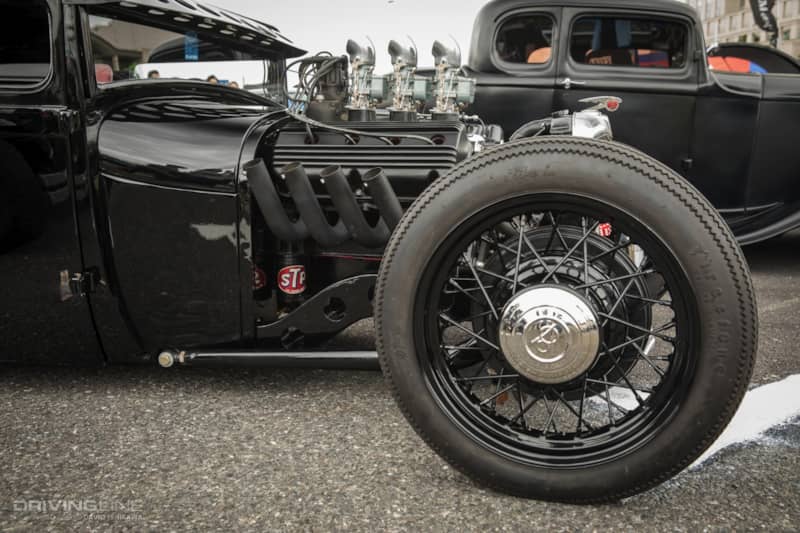 We are always impressed with the variety of cars that are on display. Entries include hot rods, trucks, muscle cars and Japanese domestics whose owners come from near and far to participate.
It's easy for people to spend the entire day checking out everyone's build and perusing the swap meet. For us, we were interested in finding the new standout entries, and this year didn't let us down.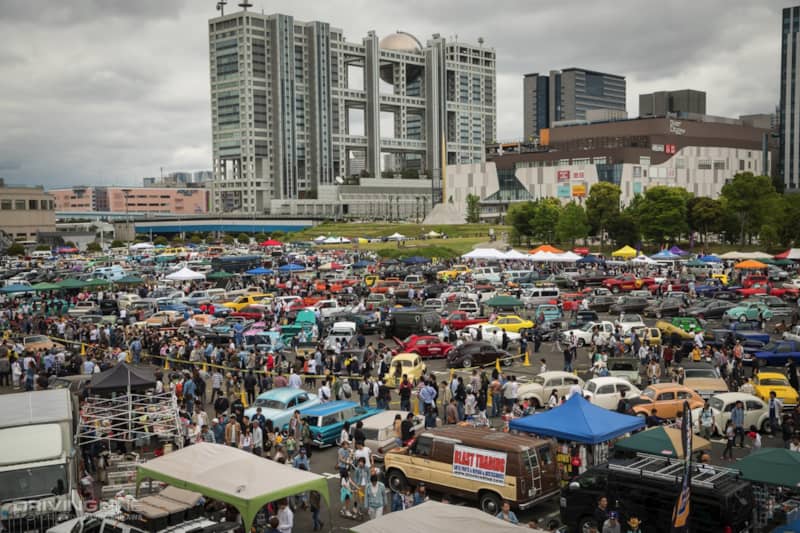 These are a few of our top picks from Street Car Nationals:
1. The Family Station Wagon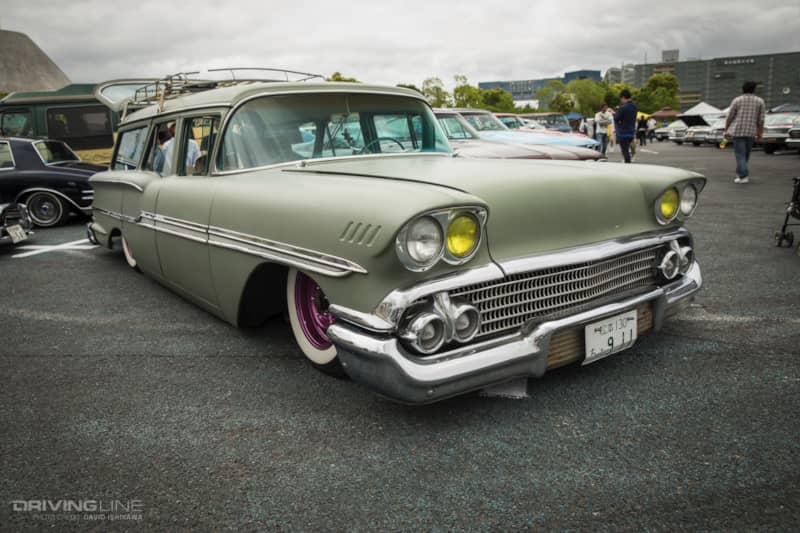 This late '50s Chevrolet Brookwood may not have been the shiniest, but we loved its street rod look. Air suspension, matte finish and simple steel wheels means that this is a car that can be driven virtually anywhere without worrying too much about what might happen to it.
2. Lines for Days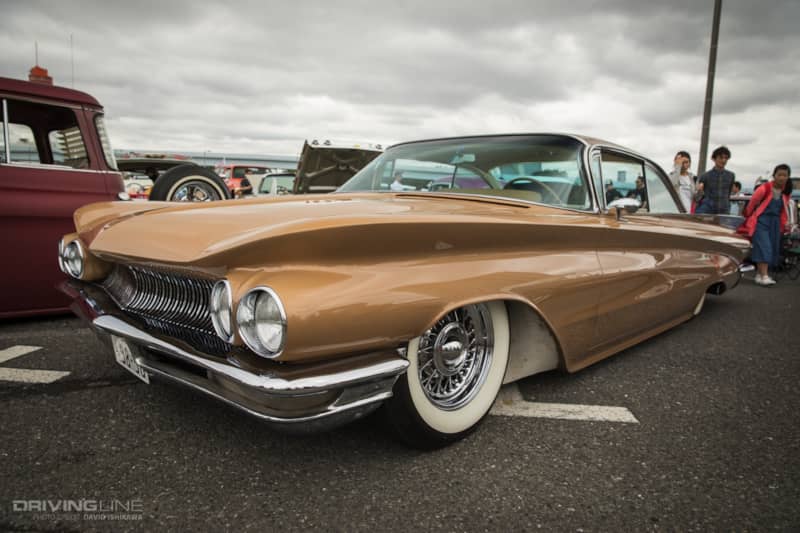 The first generation Buick Invicta is a long car that appears to be swimming through the air with its streamlined design. With its clean doors, superb finish and clean interior, this was one of our favorites. We didn't discover any contraband as we looked it over, but saw a period-correct Life magazine laying on the front bench seat. Nice touch.
3. Confident and Stylish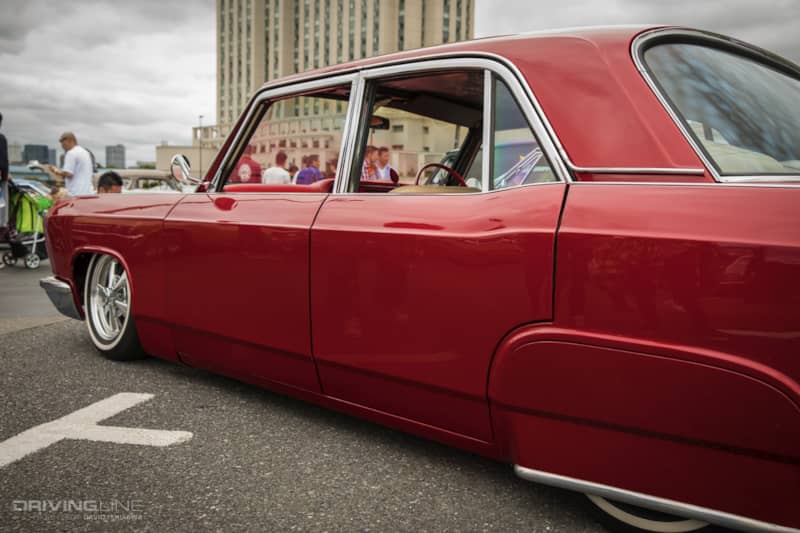 Japan car owners and manufacturers seem to love the retro look and aren't afraid to produce vehicles that look several generations out of place. Vehicles like the Nissan Sunny Truck, Daihatsu Mira Gino and this Mitsubishi Debonair. The Debonair Executive was produced from 1964 all the way to 1998.
4. LS Everything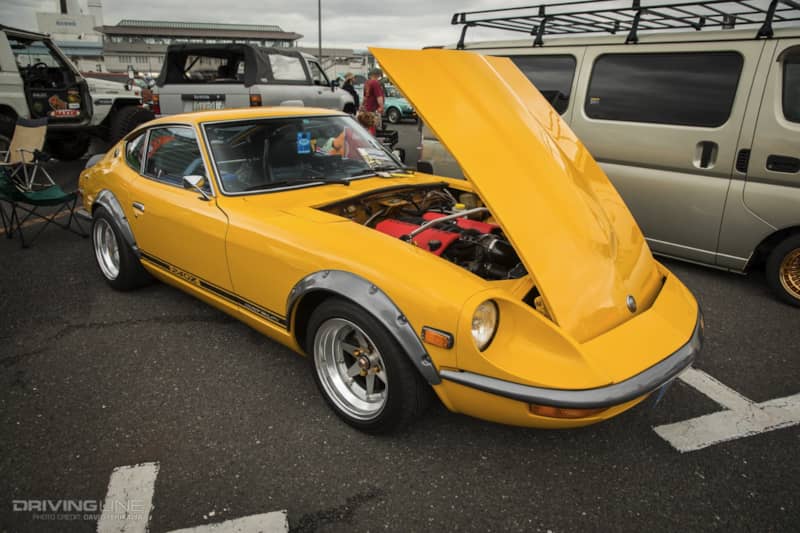 In the U.S., everyone knows that swapping an LS engine into anything is possible, and there are plenty of installation kits that make it as easy as can be. In Japan, LS engines come at a premium, especially the supporting parts, so we are always impressed to see them here, as seen in this Datsun Fairlady Z. We know some may consider it sacrilegious, but to each their own, right?
5. Definitely Deluxe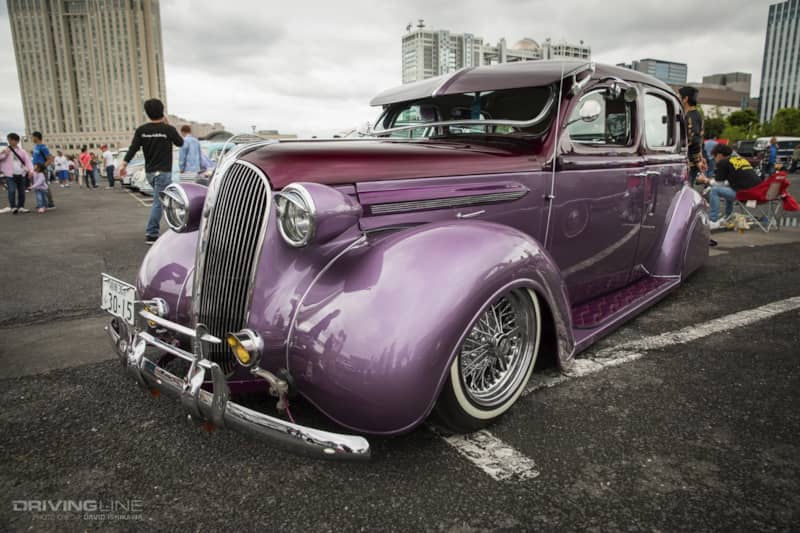 This '30s era Plymouth P4 Deluxe had us breaking out the tissues to wipe the drool running down our chins. A perfect mix of custom and classic with full restoration and customization throughout, even equipped with a Thermador Air Cooler — this was one rare ride.
6. Mad Max Odyssey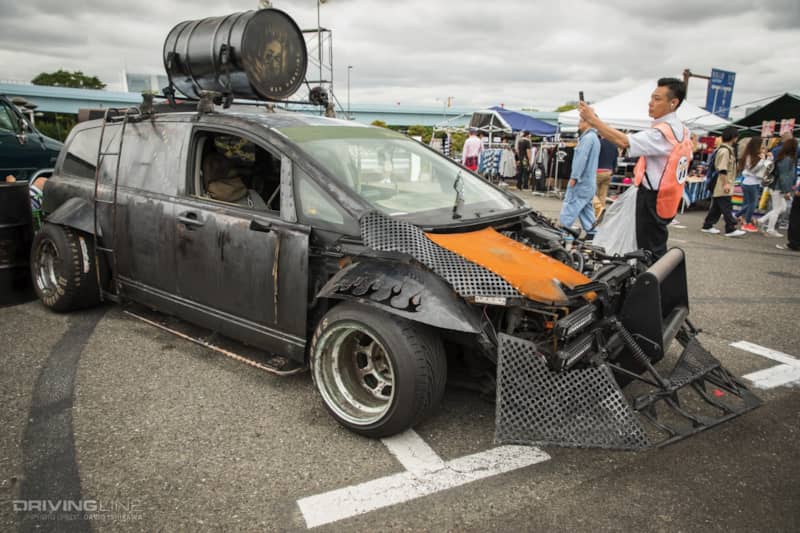 Being fans of the Honda Odyssey RB1 and RB2, we were a bit taken aback by the treatment customization of what we saw in front of us. After the initial shock wore off, we had to credit the owner for the thoroughness of the Mad Max theme execution. We kept waiting for a flame-throwing guitar show, but it never happened.
7. To Protect and Show Off
Cosplay is huge Japanese cultural phenomenon that ranges from the usual anime and video characters to the more extreme military and law enforcement. This group mixed their love of law enforcement so accurately that we were put on guard a bit when we walked by. From their cars to their uniforms, only in Japan — and America.
Check out all the variety that was on display at the 2017 Mooneyes Street Car Nationals in the gallery below.