Be Aggressive: Mud Grapplers for the Win
In the sport of diesel truck pulling, DOT tire classes have always presented countless options for competitors. However, for more than a decade, all-terrain patterns seemed to be as aggressive as anyone was willing to go — that was, until three years ago.
In the spring of 2014, Nitto Mud Grapplers broke new ground in the all-terrain dominated sport. After the top four trucks running the 3.0 class at the esteemed TS Performance Outlaw Sled Pull were equipped with them, a trend began, and the Mud Grappler instantly became the tread of choice for more than half the field. In addition, drivers in the next category down (the 2.6 class, at the time) took notice and promptly put their orders in for Nitto's extreme-duty tire.
After years of no one going anywhere near a mud terrain, the Mud Grappler had found an unlikely home in diesel truck pulling. Read on to see why so many truck pullers prefer to run Nitto's most rugged off-road tire.
Added Sidewall Bite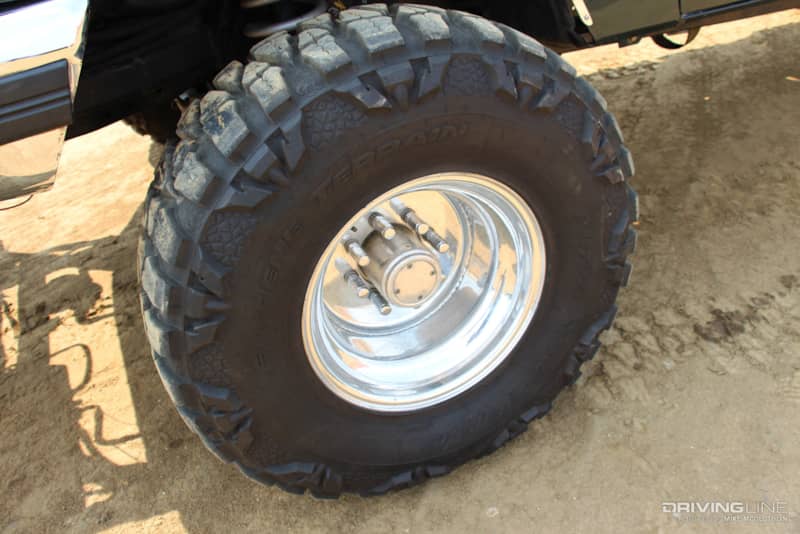 The Nitto Mud Grappler has one of the most aggressive sidewall designs on the DOT tire market. Its massive lugs provide exceptional traction in all types of terrain, especially rocky environments. But, as a lot of truck pullers found out, the extra sidewall bite could be put to good use in hard-packed and/or loose dirt.
Coincidence or Foresight?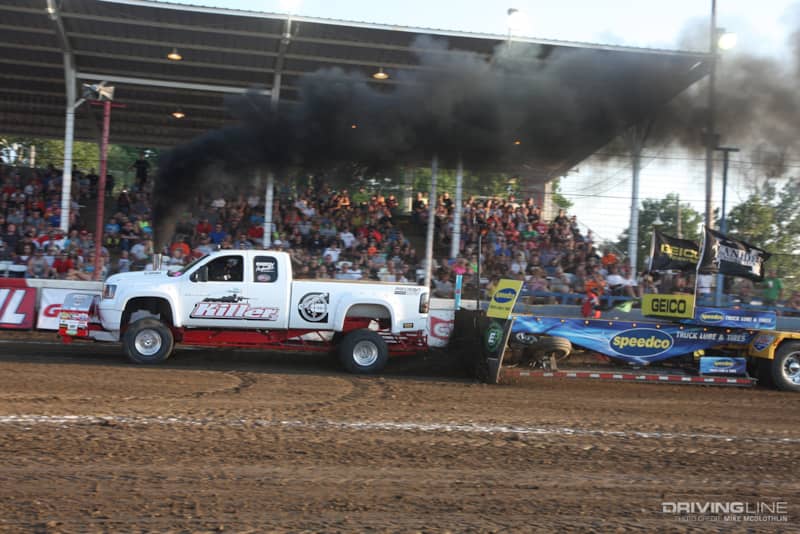 Wes Kusilek is rumored to have pioneered the Mud Grappler craze when he showed up at the 2013 Scheid Diesel Extravaganza with them on his GMC Sierra — and proceeded to put his truck in the winner's circle. It makes sense if you know the history behind this Duramax-powered GMC. Wes and his crew are known for trying different, out-of-the-box things in order to find an edge amongst the stiffest pulling competition in the nation. While many pullers seem to follow the status quo, the Kusilek team has always been fond of mixing things up to see what works and what doesn't. On that hot August night nearly four years ago, we'd say they definitely found something that worked.
Beginning of a Movement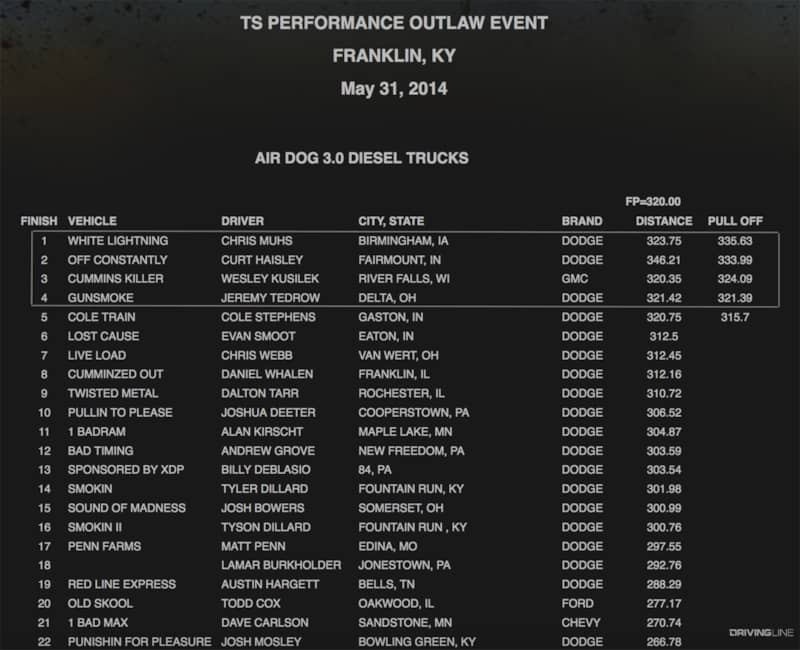 This was, perhaps, the turning point for the all-terrain-or-nothing mentality in truck pulling. When the top four finishers were all running Nitto Mud Grapplers at the 2014 TS Performance Outlaw Sled Pull, other competitors took note. Over night, the Mud Grappler would infiltrate the likes of both the 3.0 and 2.6 classes, with nearly every competitor wanting to try their hand with a set. And even though the class the Mud Grapplers seemed to support the most has now moved on to running cut tires, they're still seeing success in lower horsepower classes.
Loose Track Success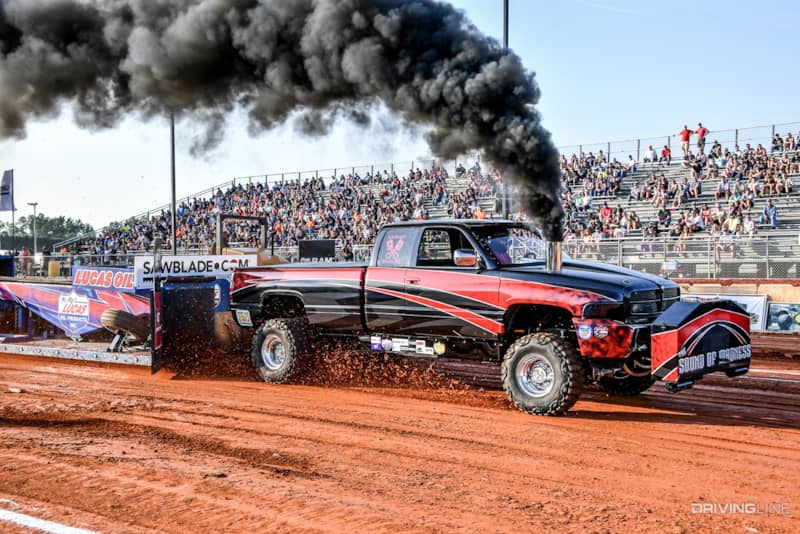 While the Mud Grappler seemed to shine the most on the 3.0 class trucks in the 1,600 to 1,900 hp range, many pullers have had great luck with them in the former 2.6 class (now the Limited Pro Stock class), where horsepower ranges from 1,200 to 1,400 hp. In the Limited Pro Stock class, looser tracks seem to be the Mud Grappler's strong suit.
High Void Ratio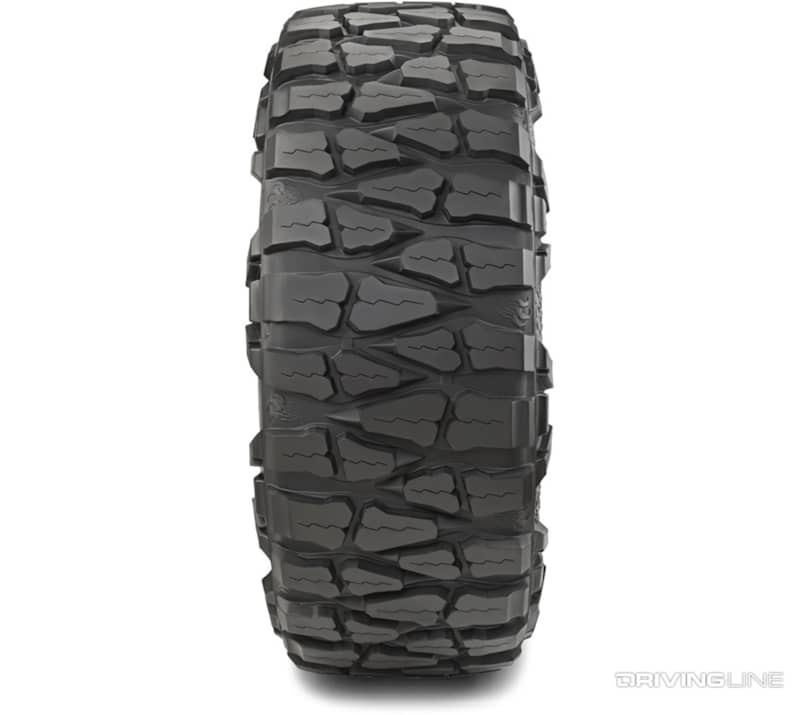 The advantage of running a Mud Grappler on a looser track can best be attributed to its high void ratio between tread blocks. While the tighter grouping of the lugs on an all-terrain tends to make the tire spin over the inconsistencies in the track, the Mud Grapplers' tread blocks are able to take a larger bite out of the soil and clear dirt from the pattern very effectively, maintaining traction. While not purposely designed for truck pulling, Nitto did intentionally engineer this aspect into the Mud Grappler by arranging the tread blocks so that a portion of the lugs are always biting the ground.
WHAT COMPETITORS THINK
Joe Hill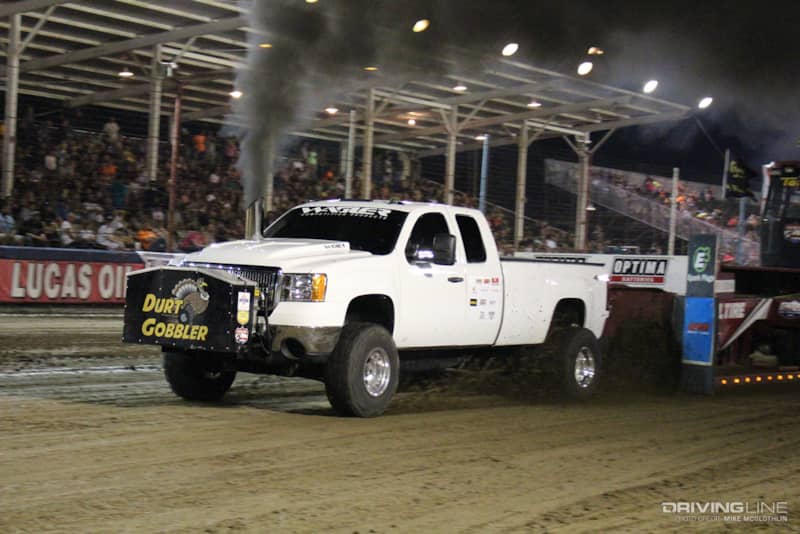 Veteran truck puller and current competitor in the Limited Pro Stock class, Joe Hill, seemed to confirm our thoughts on which track and class the Mud Grappler is best suited for in 2017.
"The higher horsepower trucks seem to utilize them a bit better [on tracks that bite]," Hill said. "I'd say they are definitely more effective at our power level (1,200 to 1,400 hp) on a looser track versus a hard-packed one."
Daniel Whalen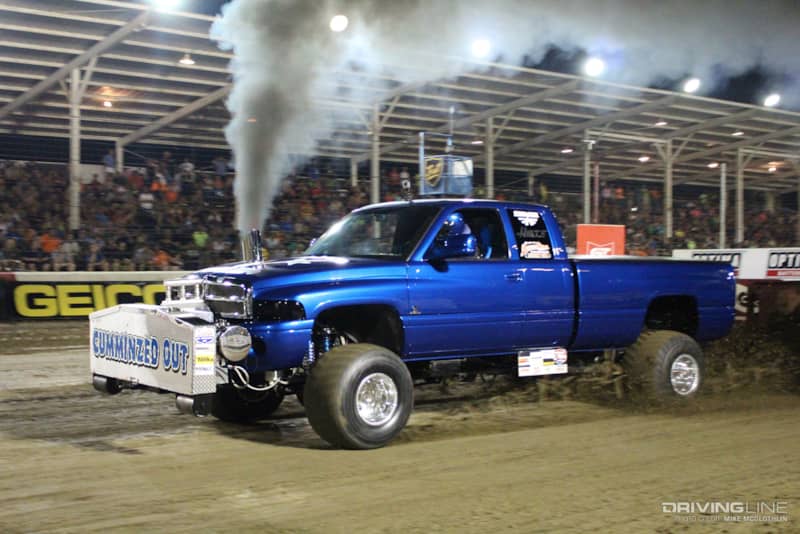 Although Daniel Whalen has moved on to the 3.6 turbo, Pro Stock class (where cut tires are allowed), he campaigned Mud Grapplers for two years with great success. His tenure with Mud Grapplers included a championship in the Illinois Tractor Pulling Association's 3.0 Pro Stock class in 2015 and a win at the aforementioned TS Performance Outlaw Sled Pull event. As a result of his successes, Daniel highly recommends Mud Grapplers to anyone in a DOT tire category.
"I always found that they liked wheel speed, but they also helped lock in hard at the end of the track," he told us. "If you've got a turbo that stays lit at lower rpm, they can get you those last few inches before you spin out."
Joe Wiltse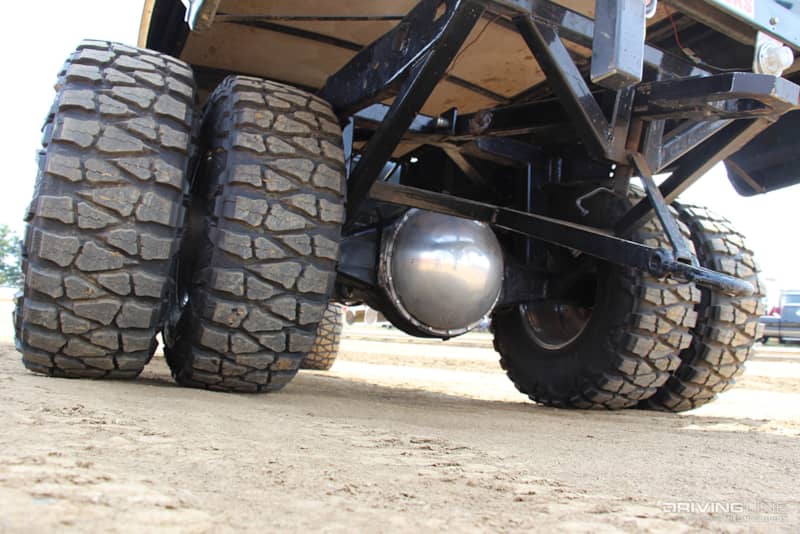 Falling into the 1,600 to 1,900 hp range was Joe Wiltse's old body style Ford. According to Joe, his 3.0 class, P-pumped 7.3L loved Mud Grapplers.
"I think they loaded the engine more than other tires could," he said. More load equaled more boost, which led to more power being produced and applied to the track. As a result, Joe's 7.3L V8-powered Ford ran neck-and-neck with some of the strongest Cummins-powered trucks in the country.
Donavan Harris
Even with the option of running cut tires at the Ultimate Callout Challenge, a handful of competitors chose Mud Grapplers. One such competitor was Donavan Harris of Armor Inc. and his 1,600 hp Dodge Ram. Thanks to driving skill, his truck's overall setup and the employment of six Mud Grapplers on a very loose track, Donavan clawed his way to a 312-foot, Second Place finish.
Jim Greenway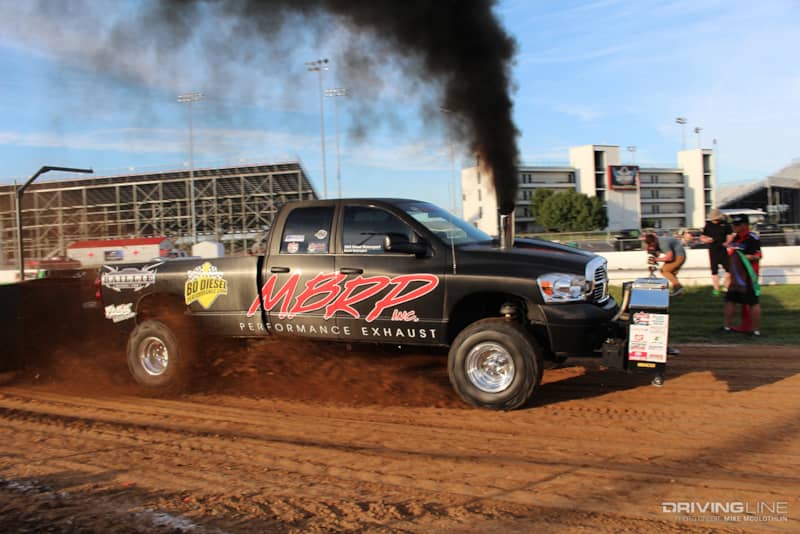 Jim Greenway's Baillie Diesel, MBRP-sponsored '07 Dodge Ram has earned multiple NHRDA championships over the last four years and now runs the Limited Pro Stock class. After making the switch to Mud Grapplers a few years ago, they remain his tread of choice for DOT-mandated pulling classes.