Nitto NT555 G2 Initial Impressions: Everyday Performance for a S550 Mustang GT
For every crazy Mustang build that winds up on the track, there are dozens more owners that are content to have a reliable weekend cruiser or a daily driver for their commute. These builds usually end up with mild suspension upgrades, a few exterior touches, and aftermarket wheels.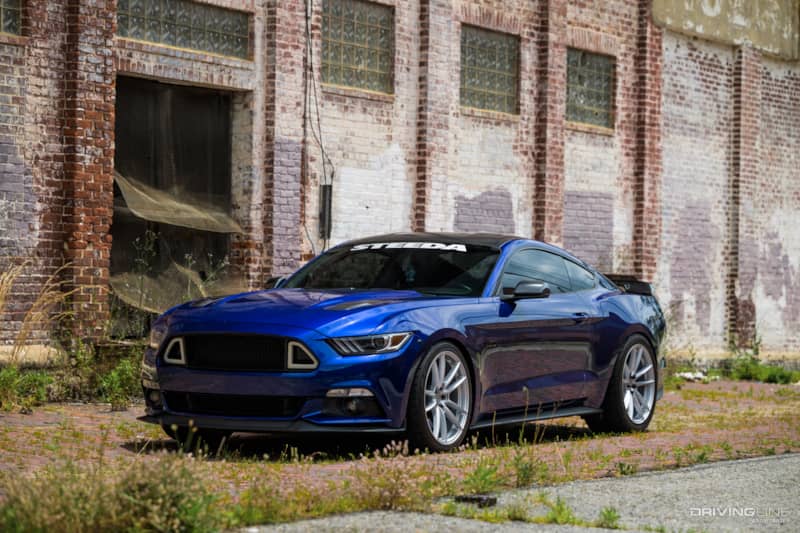 With those upgrades, drivers need a tire that does it all; traction, comfort, and performance. Maintaining the balance between the drivability of a stock car, and the excitement of a modified car is one line that far too many enthusiasts are eager to cross, and sometimes, regret.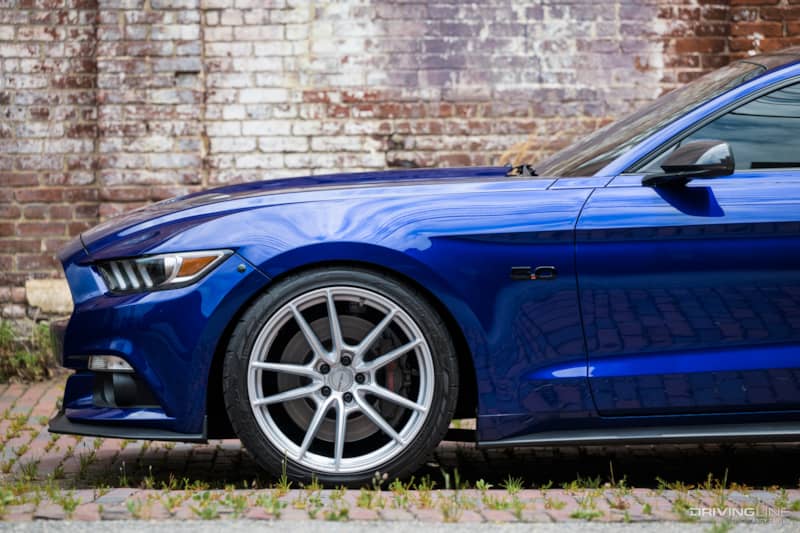 Everyday Performance
Devin Bickel comes from a family that is sold-out on Mustangs. With multiple high horsepower builds in the family garage, the expectation to have a great performing pony car is ever present. This 2016 Ford Mustang GT PP1, however, has the primary purpose of daily transportation. As much as power and speed are desired, safety, reliability, and durability are the priorities.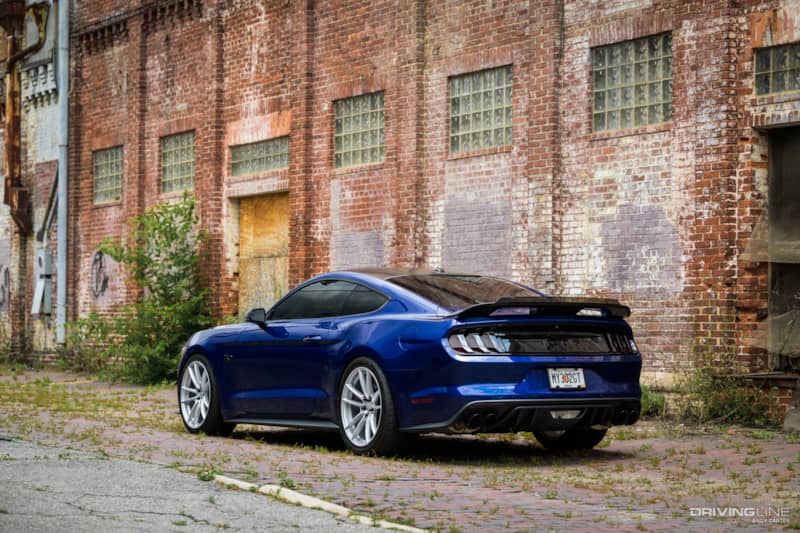 That being said, they have certainly had some fun with this S550. The stock suspension has been overhauled with Steeda parts including shocks, struts, springs, sway bars, and IRS bushings. Devin knows that this platform can handle, and has spent the majority of his resources towards making the Mustang fun to drive at slower speeds when the road gets twisty. 
6,000 Miles on the NT555 G2s
All of those needs combined led Devin to choose the Nitto NT555 G2 ultra high performance summer tires when it came time to replace the stock wheels. He recalls, "We thought really hard about the Nitto Invo; my dad has ran those for years on his Mustangs. We liked that they were designed for staggered wheel fitment, but I daily drive the car and need more tread life." He has since racked up over 6,000 miles with the NT555 G2 tires.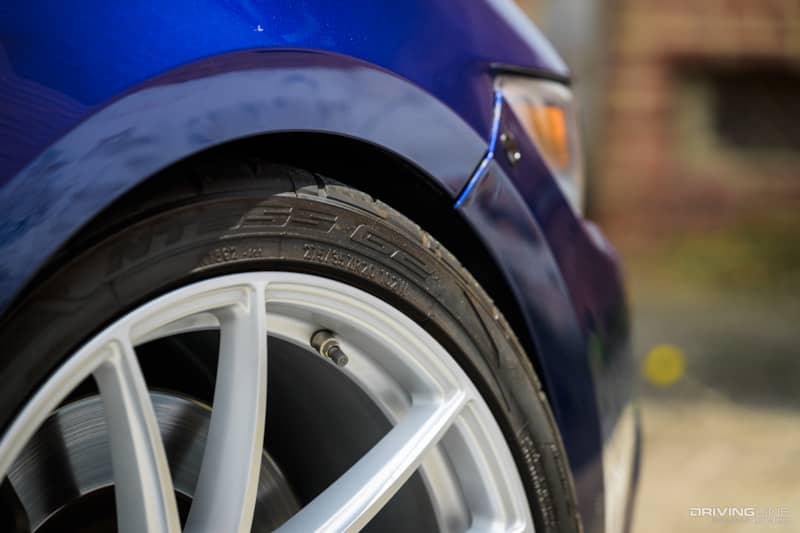 Devin landed on a set of staggered Velgen VF5 wheels in 20x10 and 20x11 for a snug fitment. The front wears a 275/35R20 tire while the rear uses a larger 315/35R20.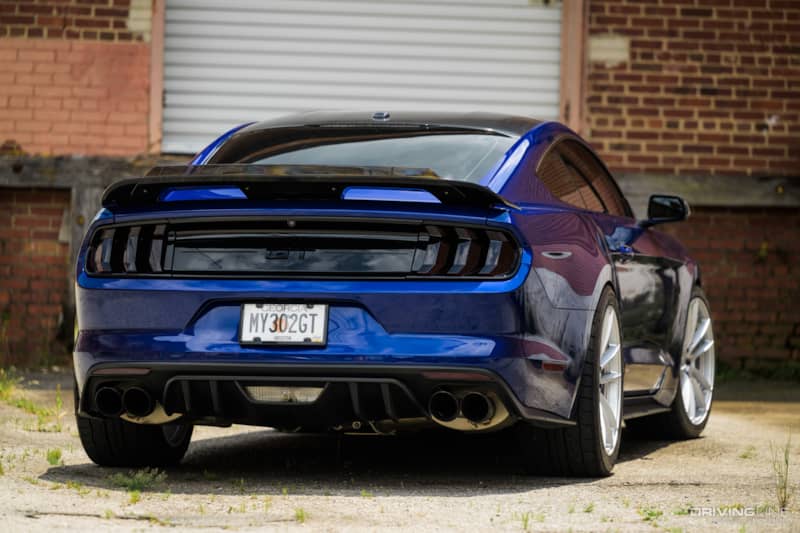 Multiple Priorities, One Tire
"We chose the Nitto NT555 G2 for tread life first, all around summer performance second and a nice looking tire third," Devin contends. The NT555 G2 features a 320 treadwear rating for these sizes, Nitto's highest for the brand's summer offerings, and significantly higher than the industry average for performance summer tires.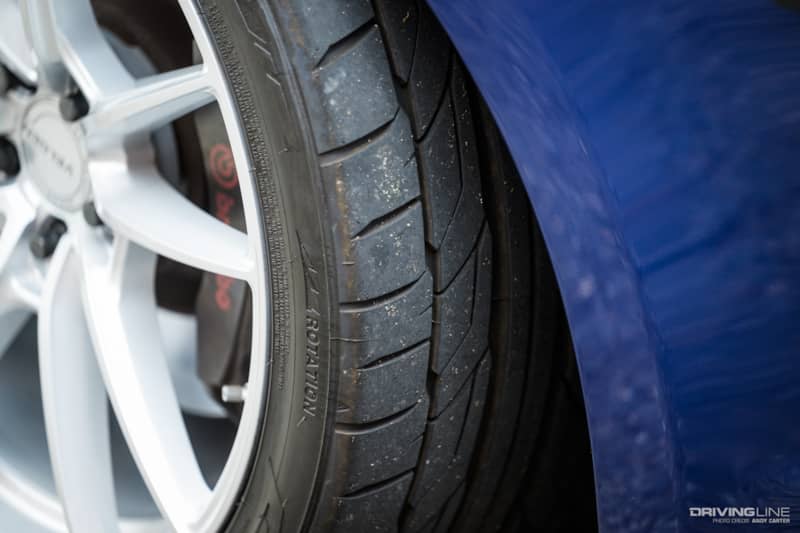 When it comes to traction, Devin has been pleased with the NT555 G2 in both wet and dry scenarios. The tires feature twin center ribs for dry traction & straight-line stability, and circumferential grooves that aid in water evacuation and wet handling for Georgia's unpredictable weather.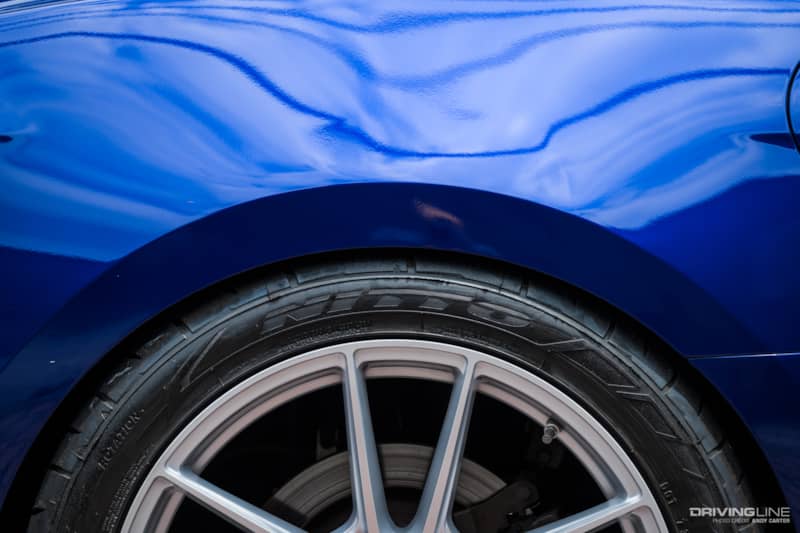 Giving Devin's attention to the handling of the S550 Mustang, he can appreciate the large tapered blocks and reinforced shoulder blocks when more weight is shifted to the sidewall during cornering. Nitto's engineers also developed a proprietary high stiffness and silica compound that increases the interaction between all the compound elements to reinforce bonds for higher compound rigidity during cornering, resulting in better handling capabilities in both wet and dry.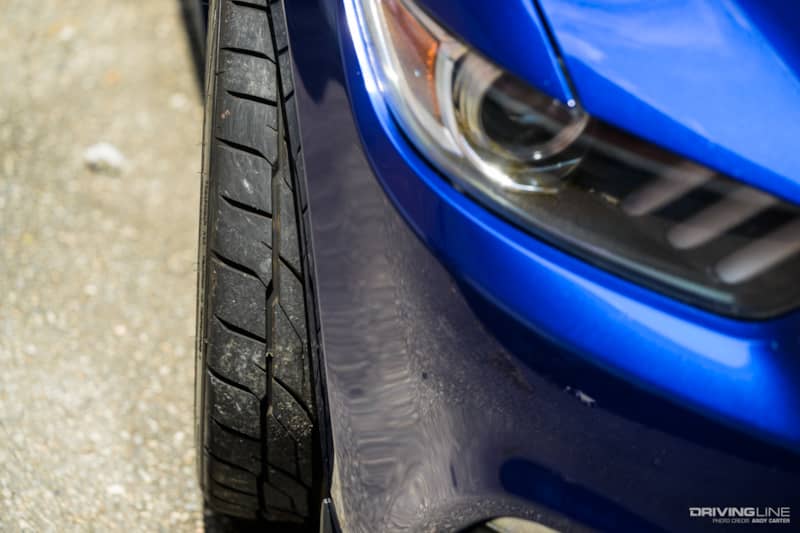 While aesthetics will always be subjective, it is hard to argue with the simple, function-first design of the NT555 G2. Devin hopes to track the car in the future, and can take advantage of the NT555 RII D.O.T.-compliant competition drag radial that was designed to compliment the NT555 G2 in both sidewall and treadwear design, as well as performance.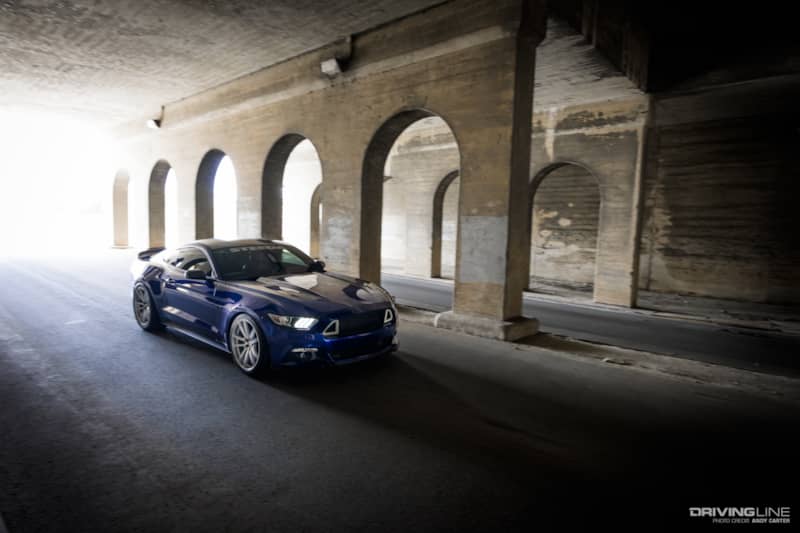 The NT555 G2 is a perfect choice for the everyday S550 Mustang. Even as Devin starts to venture out into more performance-oriented driving, the tires have the capability necessary to gain experience. Striking the ideal balance between usability, performance, and aesthetics, Nitto's ultra high performance summer tire is a must for any Mustang enthusiast looking to upgrade their modern muscle car.