From the Drag Strip to Autocross to Day Care: Nitto NT555 G2 Tire Review on an S550 Mustang GT
One of the best things a car can be is multi-talented. A car that's incredibly fast might be great, but it loses some appeal if its uncomfortable to drive everyday. A car that's super comfortable is also great, but if it falls apart the moment you start pushing it harder than you might when commuting it then that's not ideal either.
And the same can often be said when it comes to tires.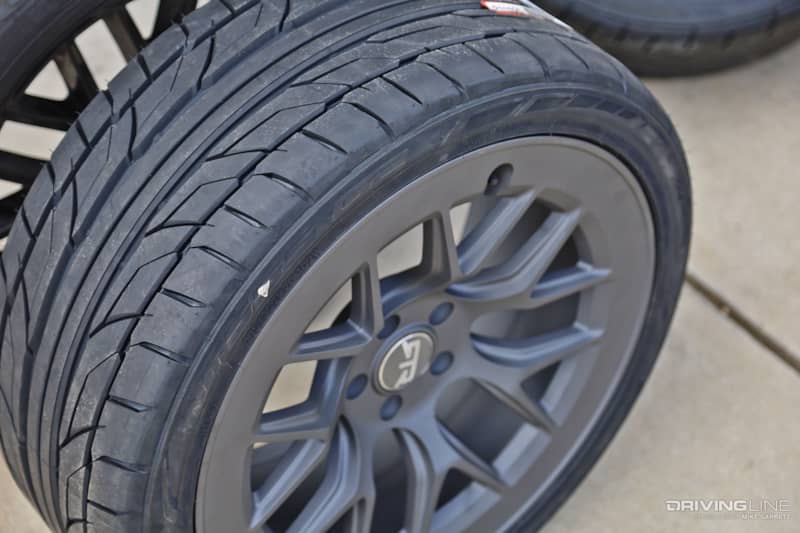 This spring I installed a set of Nitto NT555 G2 tires on my 2016 Ford Mustang GT along with a set of staggered 20" RTR Aero 7 wheels, but it's worthy to note that even before that the previous owner had already put a set of the same tires on the factory 19" wheels. So, clearly, I'm not the only fan of the tire brand.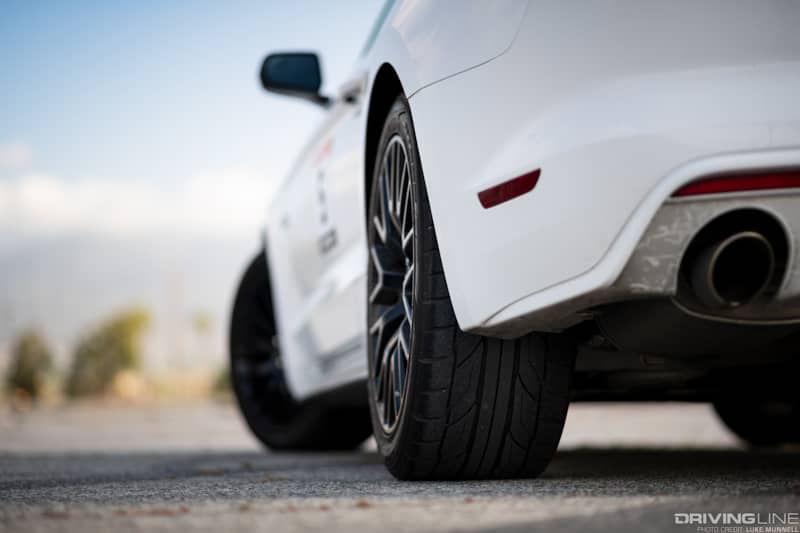 Real World Tests & Variety of Race Conditions
Since I bought my Mustang in December of last year, I've put around 4,000 miles on it—with about half of those coming after the wheel upgrade. Those miles have included running errands, taking my son to preschool twice a week, a couple of short road trips, some spirited driving in the local mountains, one day at the drag strip and another day at the autocross track.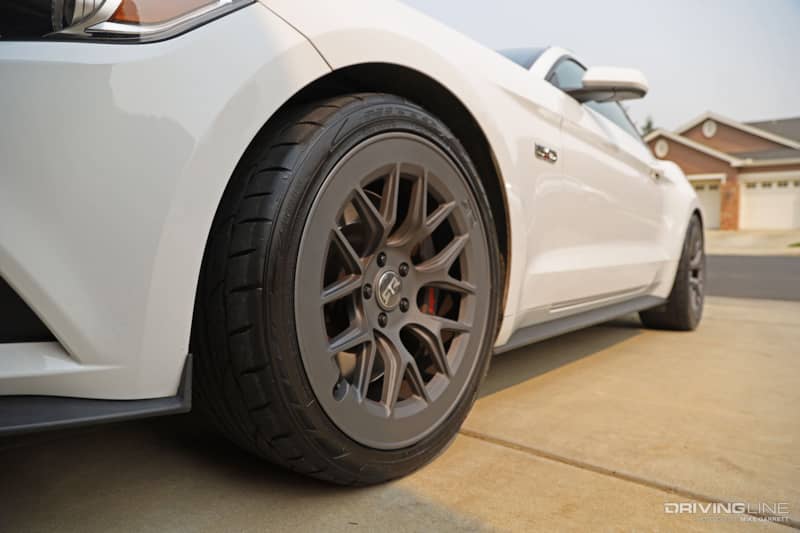 In other words, I've had the chance to see how Nitto's popular ultra high-performance summer tire stacks up in variety of situations, and my conclusion so far has been that it's an ideal tire for an enthusiast vehicle that does both the daily grind and the fun stuff. AKA a perfect fit for my 2016 GT with the factory performance package.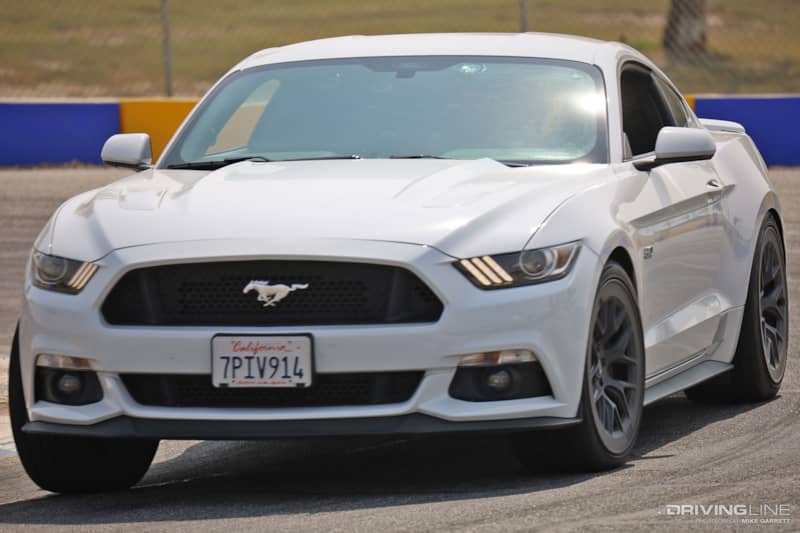 Just prior to fitting the new NT555 G2s and the new wheels, I took my car to Irwindale Speedway for a day of drag racing as part of Driving Line's Driver Battles video series.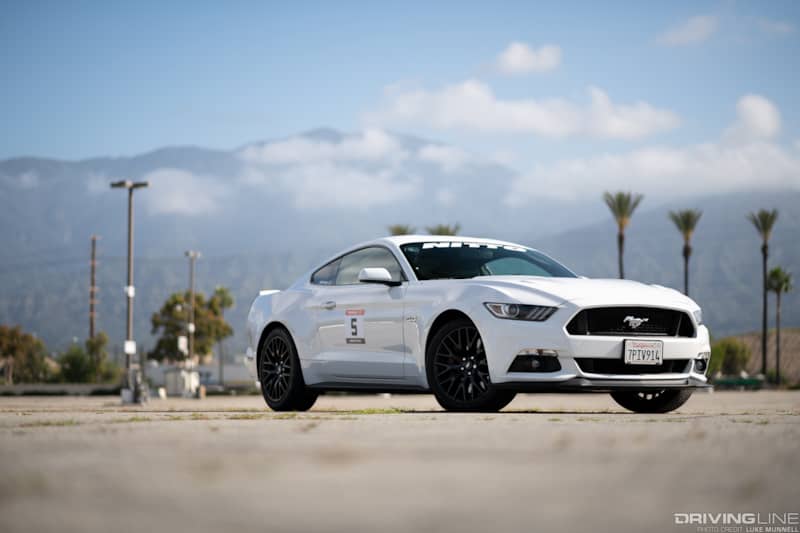 And despite not having a drag specific compound like the NT555 RII DOT compliant drag radial, I was quite pleased with how they performed on the drag strip—even in my Mustang's modest OE sizes.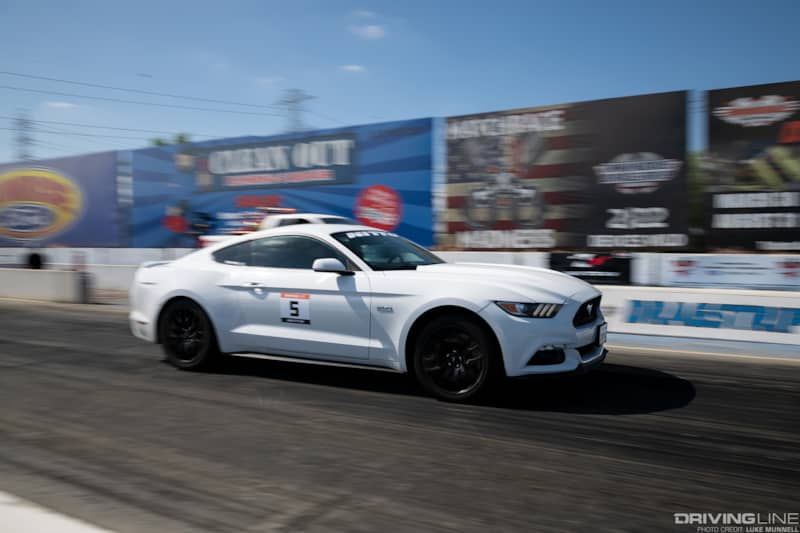 New Wheels and Larger Tires
A few days after the race, the brand new NT555 G2s went on the car along with the aforementioned RTR Aero 7 wheels. Compared to the previous set, the new tires would be one inch larger in diameter and wider as well. 275 in the front vs the stock 255 and 295 in the rear vs the stock 275.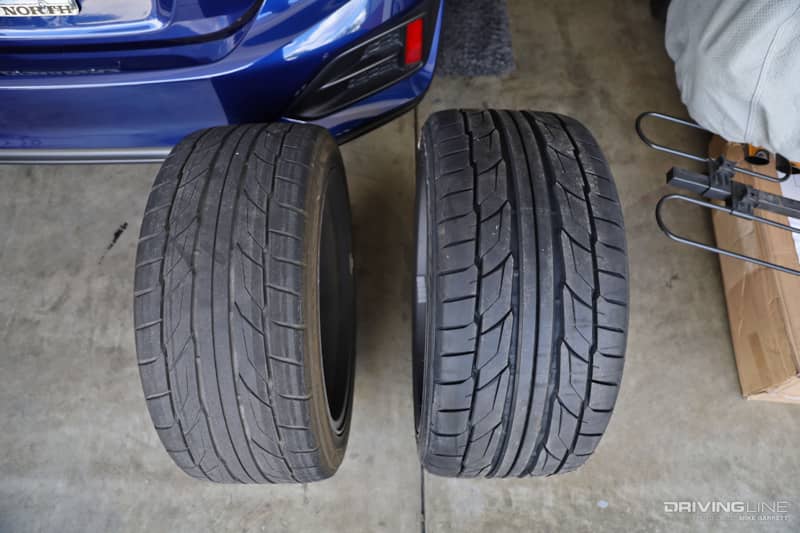 Not surprisingly, I found that the new set of tires delivered the same nice balance of performance and comfort I'd become accustomed to—with a small, but noticeable improvement in both traction and handling thanks to the wider sizes.
Noticeable Improvements
It was actually interesting to compare the setups before and after, because while the basic feel and personality was not dramatically altered, the benefit of the larger tires were noticeable right away. Especially when having some fun on a freeway on-ramp or going for a drive in the hills.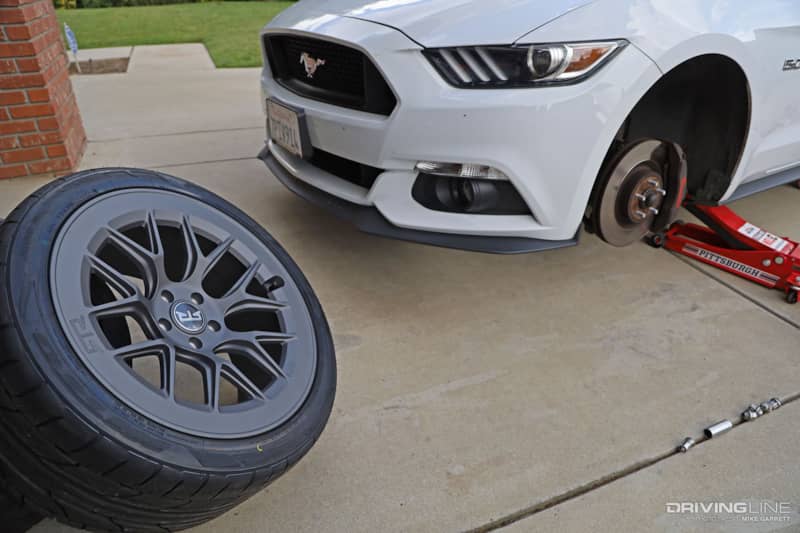 At the same time, there was no major sacrifice to be made in terms of comfort and civility. A Mustang with wide wheels and sticky summer tires might not be the perfect choice for a silent, tomb-like driving experience, but at no point did I find things intrusive in terms of noise or comfort—even with the upsize in rubber. And, while we don't get a whole lot rain this time of year in California, it's nice knowing the tires are built to handle wet driving very well when winter comes around.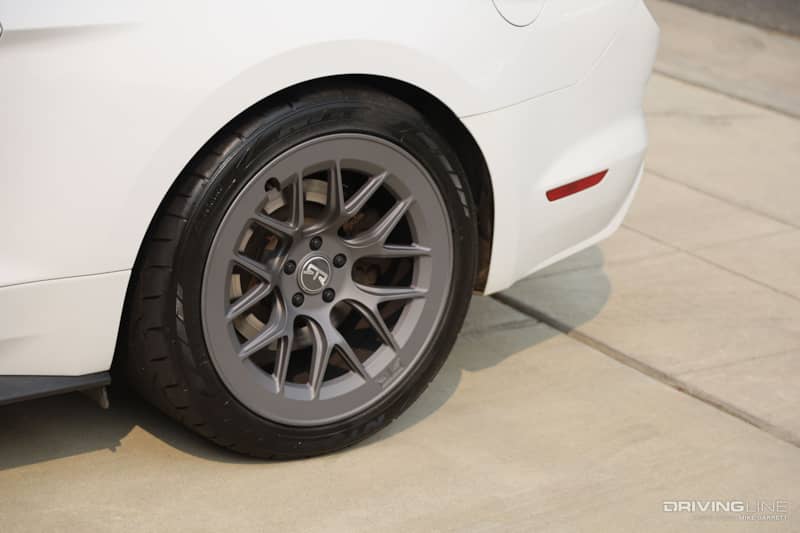 Perfect Match
Going back to the RTR wheels for a moment, when RTR sells a brand new S550 Mustang with one its packages they often run the NT555 G2 in these exact sizes and it's easy to see why now. It's a perfect match for the performance and fun factor of a new RTR Mustang, while still being something they can offer with confidence right on the dealer lot. And yes, they also get the job the done when it comes to a little bit of sideways fun…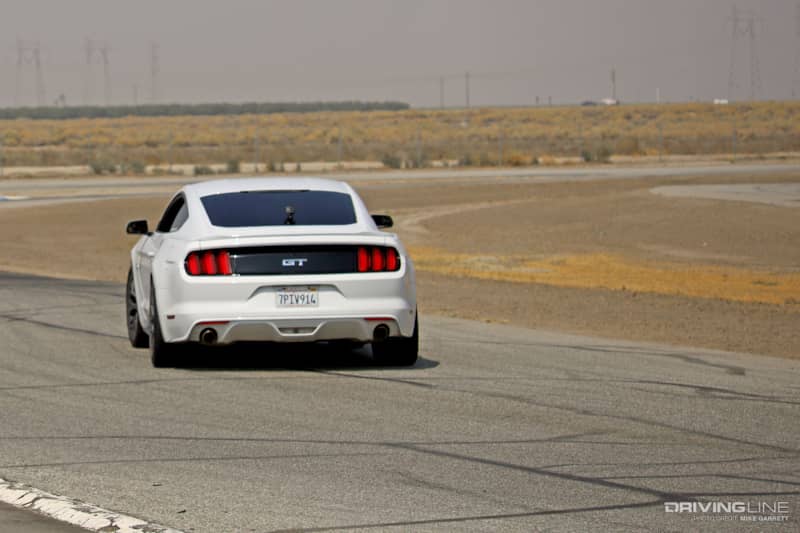 Weekend Track Day Experience
Speaking of fun, just a few days ago I handed the next challenge to my Mustang, taking it to an autocross event held on the go kart track at Buttonwillow Raceway.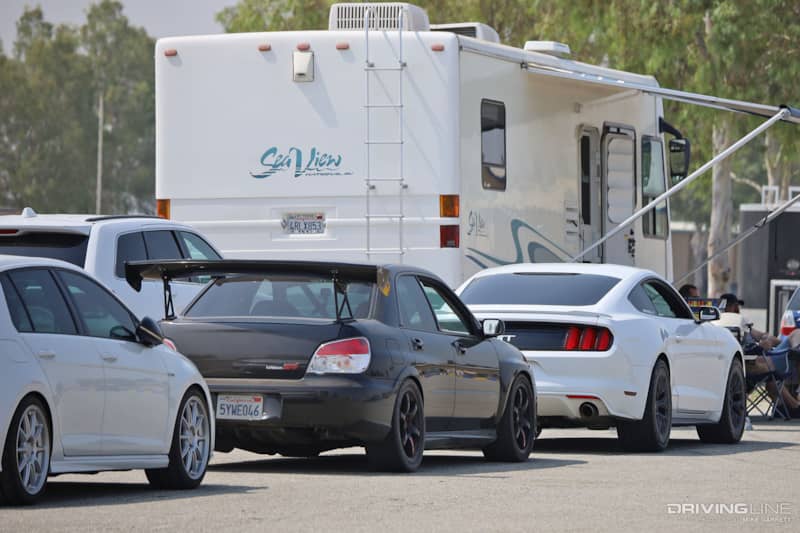 With zero modifications other than the wheels and tires I was very curious to see how the car and the tires would stand up to the tight, twisting track. I'll save my detailed impressions for a longer story about my experiences piloting a 435hp muscle car around a track designed for go karts, but I never felt the tires were a limiting factor.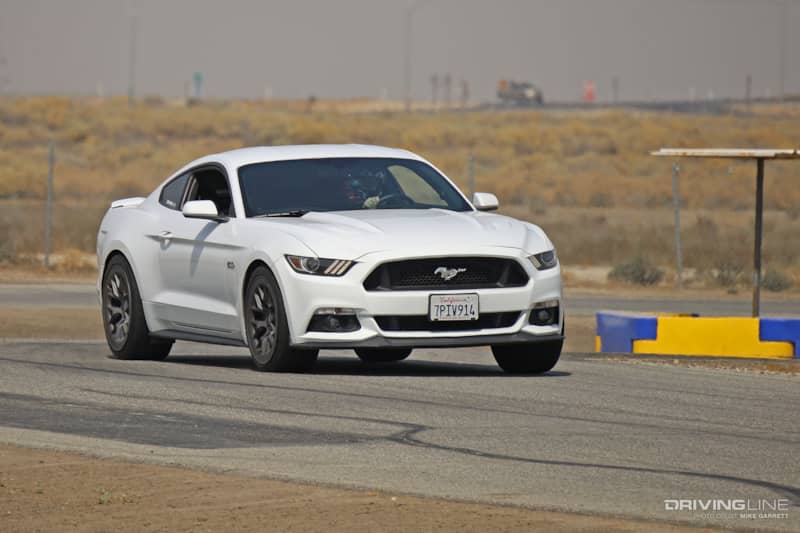 Yes, if you were going to be hitting the track or autocross regularly, a jump to a DOT competition tire may be in order, but for casual fun there were no issues—and I was surprised by how well the tires did on the ultra tight corners. All in all, the NT555 G2 has more than delivered on its mission of being a great tire for an enthusiast vehicle that gets driven in a variety of situations.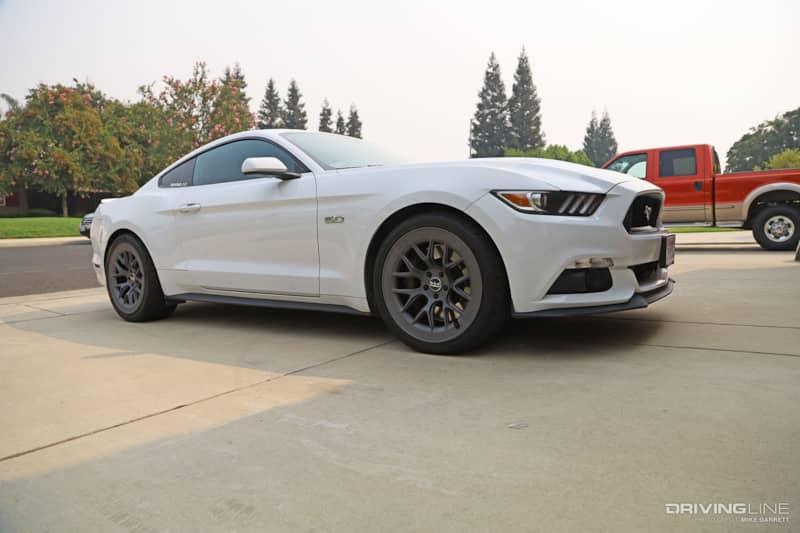 Next Chapter
But this also marks the end of the first chapter with my Mustang. After resisting the urge to go crazy with the mods for close to a year, I've recently put together a significant collection of bolt-on upgrade parts that will be fitted to the car in the coming weeks. All of the major areas of the car will be addressed with these parts including handling, braking, power and exterior looks. My goal is to noticeably upgrade the car in these areas without detracting from the fun, balance and livability I've enjoyed with my Mustang to this point.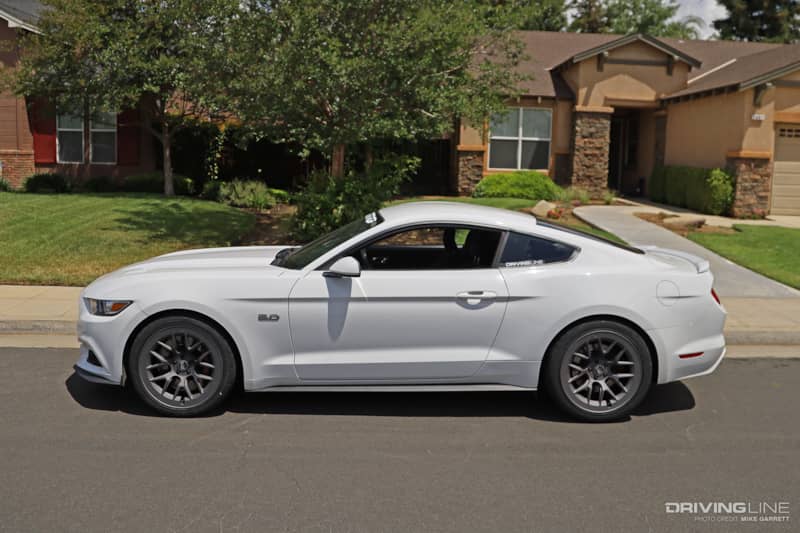 So, while the car is about to undergo a healthy little transformation, it's nice knowing that the tires will be up to the task as I begin to increase my S550's performance potential.
More From

Driving Line
Want to know more about why I chose the S550 Mustang GT? Check out the project car intro story here.