38" Ridge Grappler Review on a '21 Jeep Wrangler Rubicon 392: Built2Wander
I'm biased. I've said it before and I'll say it again. I am a big fan of Nitto Tires, and more specifically, the Trail Grappler. I've run the Nitto Trail Grappler on every single one of my Jeep builds dating back to 2014, and for good reason too. There is a lot to love about the Trail Grappler, especially given my use case. (Check out my Trail Grappler Review here)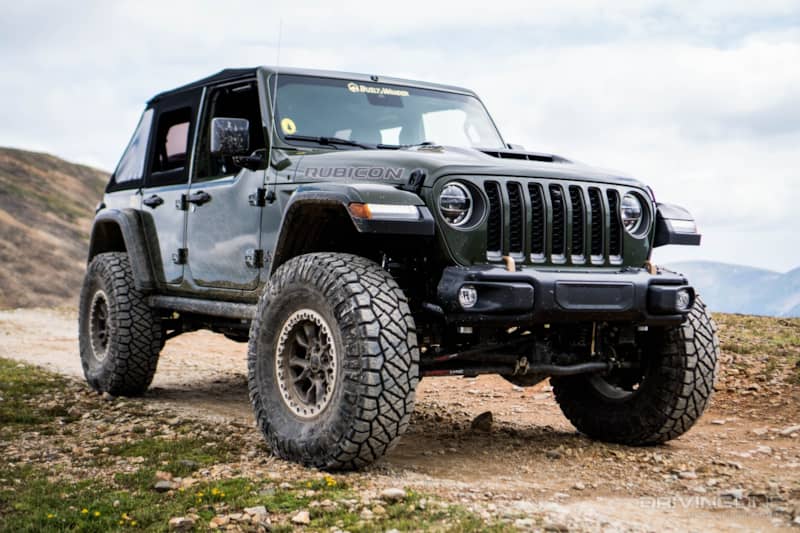 That's why, if you've seen our latest Built2Wander Rubicon 392 build, you're probably a little confused to see it currently sitting on a set of 38" Ridge Grapplers. I'm a bit out of my comfort zone here, but after compiling over 3,000 hard earned miles on a fresh set, I feel it's only fair to share my experience with them. Let's start with my initial thoughts. 
Finally, 38s for a 17" Wheel
A 38" tall tire designed for a 17" wheel… from Nitto? Finally! In the past, if you wanted to run a 38" Nitto, you had to run a 20" wheel. In my opinion, there isn't enough sidewall when you pair a 38" tire with a 20" wheel. When aired down, you're more likely to contact the rim than you would be if you were to run a 17" wheel on the same diameter tire. This is also a huge advantage for Jeep owners like myself, as the stock wheels are 17". Now you can rock a 38" tire on your rig without buying new wheels, which equals more bang for your buck. The 38" Ridge Grappler is spec'd with a 12.50 width, which I feel is more ideal when paired with a stock set of wheels or if run on factory Rubicon axles… more on that later.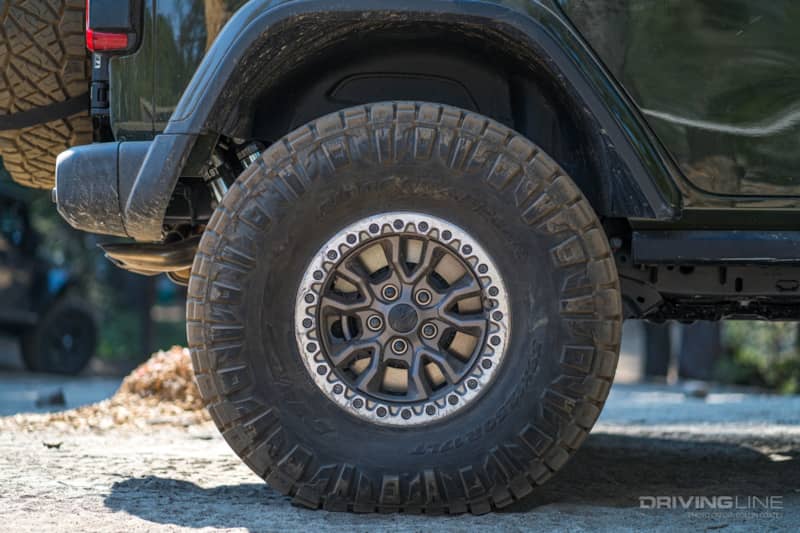 The Hybrid Terrain Ridge Grappler: All-Terrain Attitude with Mud-Terrain Capability
I'm quickly learning that while the Ridge Grappler isn't quite as aggressive as the Trail Grappler, it's still extremely capable. And because it's slightly less aggressive, it's even more quiet and comfortable on road. My recent trip to the Rubicon Trail is a true testament of this, as I drove the Jeep from Colorado to Northern California, spent 5 days Rock Crawling on one of the most iconic and technical trails in North America, then turned around and drove straight back to Colorado. That equates to over 2,200 miles round trip. The tires were plenty comfortable getting to and from the trailhead, in part thanks to their variable pitch thread pattern, which is designed to provide a quiet and smooth highway ride.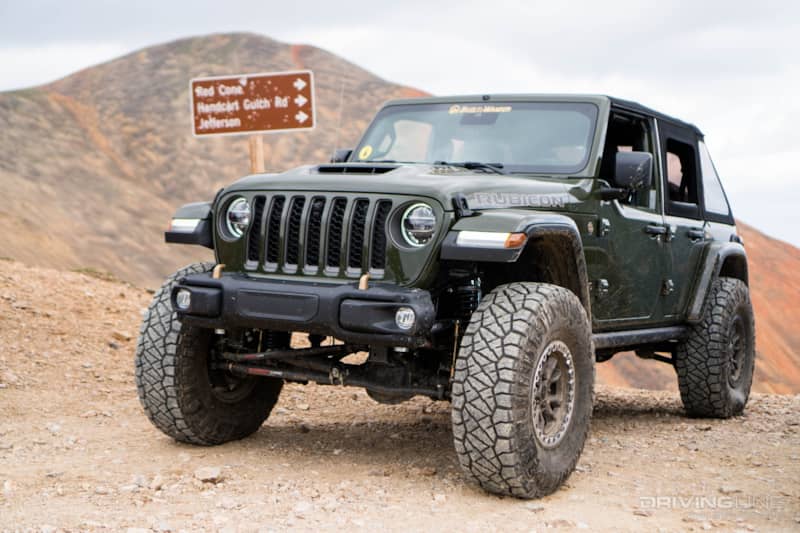 However, what really impressed me was how they performed once we left pavement. I expected them to struggle at times when gripping over boulders that were bigger than they are, but they never failed. The Ridge Grappler was truly point and shoot on the Rubicon, willing to go wherever I wanted or needed it to. I've since put them to the test on high alpine loops here in Colorado, where they performed equally as well. Coming out of a creek crossing and straight into the rocks, they forged ahead thanks to their alternating shoulder grooves that are designed specifically to clear mud and maintain traction. It's clear that the Ridge Grappler comes with an all-terrain attitude and mud-terrain capability.
Perfect Middle Ground
Focusing purely on size, I believe there is a market often missed between a 37" and 40" tire. I've run both, and it's safe to say that the 37" and 40" variant of say, a Trail Grappler, are in different leagues of their own. On a Jeep, generally you have to upgrade axles and steering components to effectively run a 40" tall tire. But with today's newer generation of Wrangler's you can often get away with running stock drivetrain components and 37s. And with a rig like our new Wrangler Rubicon 392, with enough finesse and minimal skinny pedal, I think a 38" tire is doable with factory Rubicon axles.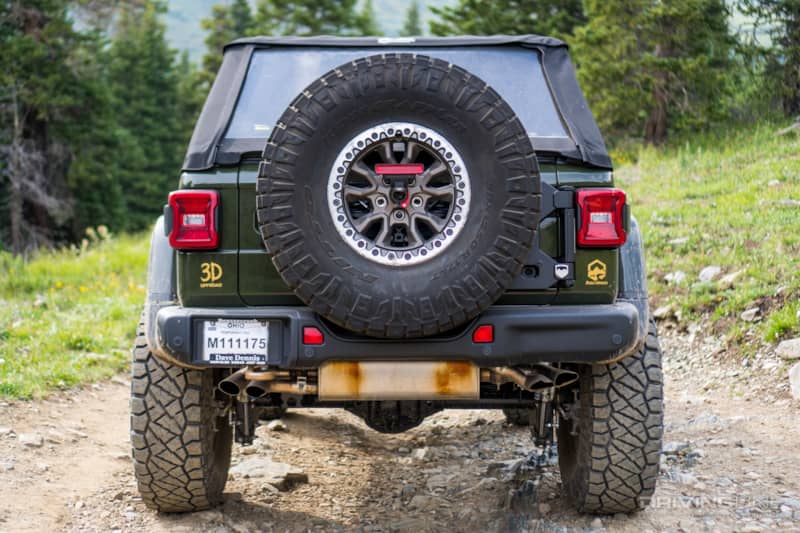 Not only that, but they look appropriately proportional on our 4-door Wrangler, too. With a "C" Load rating and 6-ply construction, damaging one of these Ridge Grapplers is the least of my concerns. And, with a heavy-duty spare tire carrier like the one we run from Teraflex, the Wrangler JL is more than capable of carrying a full size 38" spare tire, equipping your rig for the worst-case scenario. With that in mind, the 38" Ridge Grappler feels like the perfect middle ground.
Closing Thoughts on the Ridge Grappler
Overall, I am impressed in the Ridge Grappler. While I prefer the aggressive looks of the Trail Grappler, it's hard to find an area where the Ridge Grappler doesn't cut it, and here in the West I have found the Ridge Grappler to be up to the task. I also expect them to perform well in the snow during the winter months, and look forward to the opportunity to find out first hand. All things considered, I love that Nitto has provided enthusiasts with another unique tire offering, and feel that the Ridge Grappler fits in well with the type of adventures we generally pursue. I am excited to finally have a 38" tire for a 17" wheel and can't wait to put them to the test on more trails.