Odds-on Favorites from 2017 Mooneyes All Odds Nationals
This year marked the 20th anniversary of the Mooneyes All Odds Nationals. Not as big as their Street Car Nationals or Hot Rod show—part car meet, part swap meet, it still offers a lot for fans of Japanese classic "hot rods" and wild builds. Located in Odaiba, Tokyo, attendees are greeted by a row of swap meet vendors selling everything from car parts to out of production car models. Of course, it's also a great time to pick up some Mooneyes goods.
Like any Mooneyes event, there were plenty of other great Japanese classics and several very interesting cars. Here are a few of favorites from the Mooneyes All Odds Nationals:
Moon Disc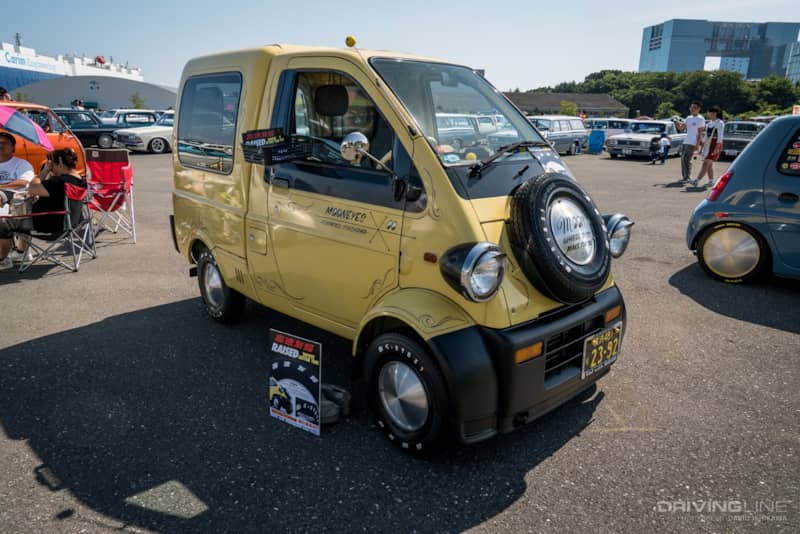 Once you pass the swap meet tents, a row of Moon Disc equipped cars provided plenty of eye-candy that it might be easy to miss all of the other treasures that awaited farther in the parking lot. The show's theme of "Fabulous 'Moon Discs'" was definitely accurate.
Toyota Crown Collection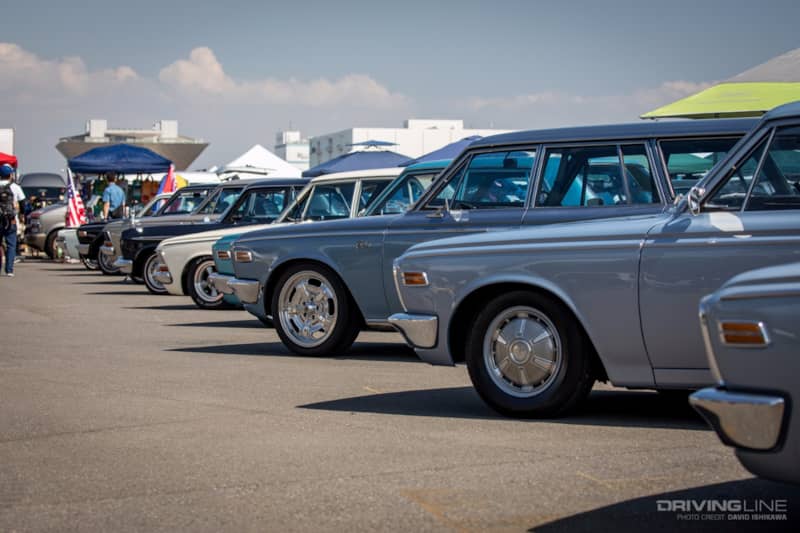 The most surprising thing about the All Odds Nationals was the number of classic Toyota Crowns. It turns out that Mooneyes has held their last three All Odds Nationals events in partnership with the Crown Classics Reunion meet which features 30, 40, 50 and 60 series Toyota Crowns.
The Toyota Crown has been in production since '55 and was available in the U.S. from '58 to '73. The series numbers denote the various generations with the 60 series ending production in '75. One the most interesting points about the Crown is the various forms including coupe, station wagon, utility pick-up, convertible, and of course sedan. The model is still produced today and shows its versatility as it is used not just for family cars but also taxis, VIP style and drift.
S50 Toyota Crown Hardtop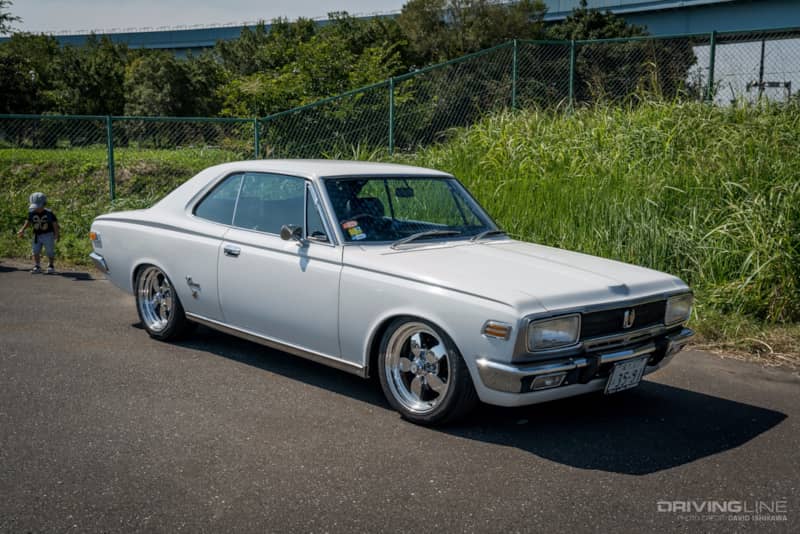 This hardtop coupe stood out amongst the others from the Crown Classics Reunion meet. It is rare to see a coupe version of the Toyota Crown so it was great to see one in person and in such great condition.
Chopped-top Masterline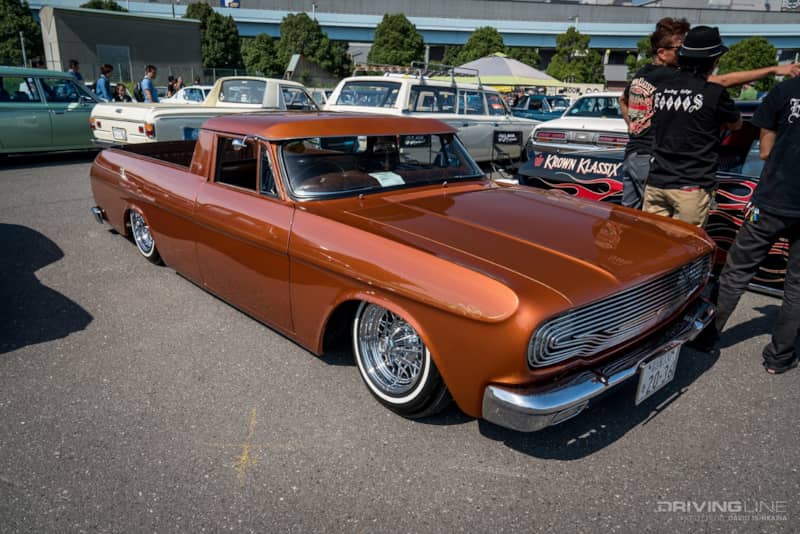 The Toyota Crown pickup is a rare car on its own, but to build a chopped-top version is quite unique. With its low ground clearance, shaved door handles and full leather interior it was definitely a standout among the pristine original and renovated Toyota Crowns.
LS Swapped Fairladies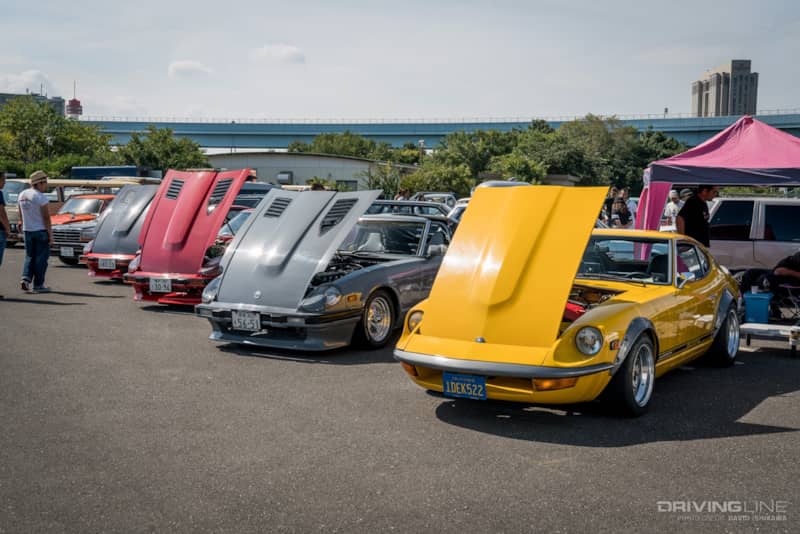 The yellow Fairlady Z with its LS swap we have seen at previous Mooneyes events, but this time it was joined by another—also with LS swap. The LS1 definitely looks nice inside the long engine bay for this '81 Fairlady Z.
Pallet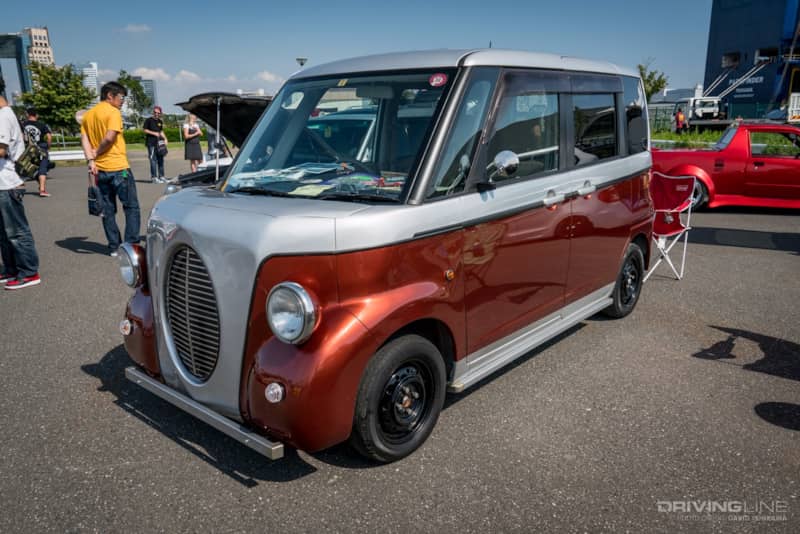 If you can guess what this car is, then you definitely deserve a pat on the back. Without the model information, I am not sure it would be so easy to identify this 2011 Suzuki Pallet. The front face conversion definitely harkens back to trucks like the Citroen H Van.
Mighty Boy
This Suzuki SS40T in stock form is a far cry from looking mighty. Thanks to a lot of body work including wide fenders, reworked front grill and gradated paint scheme, this Mighty Boy's look now matches its name.
Check out the gallery below to see more from the 20th Mooneyes All Odds Nationals.