Overland at Home: DIY Videos for Off-Roaders
Not every mod to your off-road vehicle has to be about spending tons of money to make it better. If you're a do-it-yourselfer, there are all kinds of custom projects  you can do to make your next overlanding adventure better, yourself. Storage solutions, pressurized water, and solar power are just a few of the ones we've got for you in our new video series Overland at Home. All of them make your trips much more enjoyable through the use of DIY projects performed at home. Most of them even use basic garage tools to get the jobs done, too. So far we have five of them to get you started. By the time you're done with these, we'll have more for you. Keep an eye out!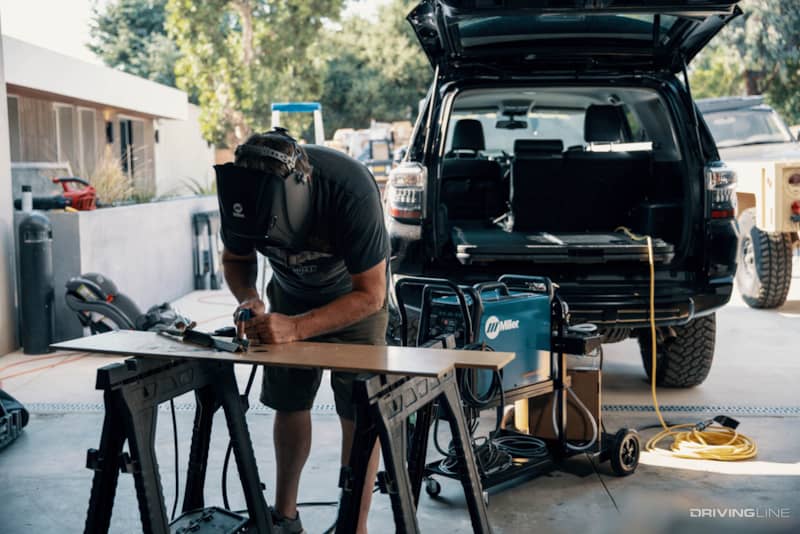 DIY Overland Storage Cabinet
Junk in the trunk is nice and all but on an off-road excursion it's good to keep your stuff organized. If you think finding a tool in a pile is annoying in broad daylight, imagine doing it broke down in the middle of nowhere at night. This video takes you through building a Rhino-lined storage cabinet for your vehicle to avoid that headache. Or you know, carry drones, camp stoves, and other fun stuff. All it takes are some very simple tools. Start building your cabinet here.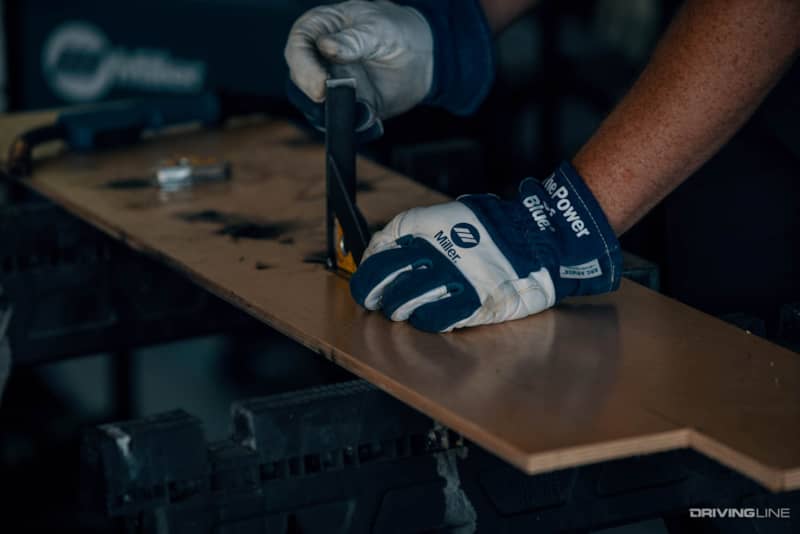 DIY Overland Shower Kit
Your off-road vehicle isn't the only thing that gets all dirty when you're enjoying the Great Outdoors on four wheels. You yourself may pick up more funk than any deodorant can cover up until you get home. This is especially true if you're out for days. That's why Overland at Home worked out the Camp Shower 3.0. It's a lot more than a plastic bag on a hook with a hose to it. Not only that, the two solutions we show you how to provide instant hot water. One is an ABS pipe shower that's the easier of the two to build. If you're feeling froggy, build the Ultimate Shower in a Box. It's designed so you can run it as long as you have a water source from which to draw and propane in its tank. Based on a Camplux propane instant water heater and a 12 volt pump, it's your own custom-built Cadillac of camp showers. See how it's done.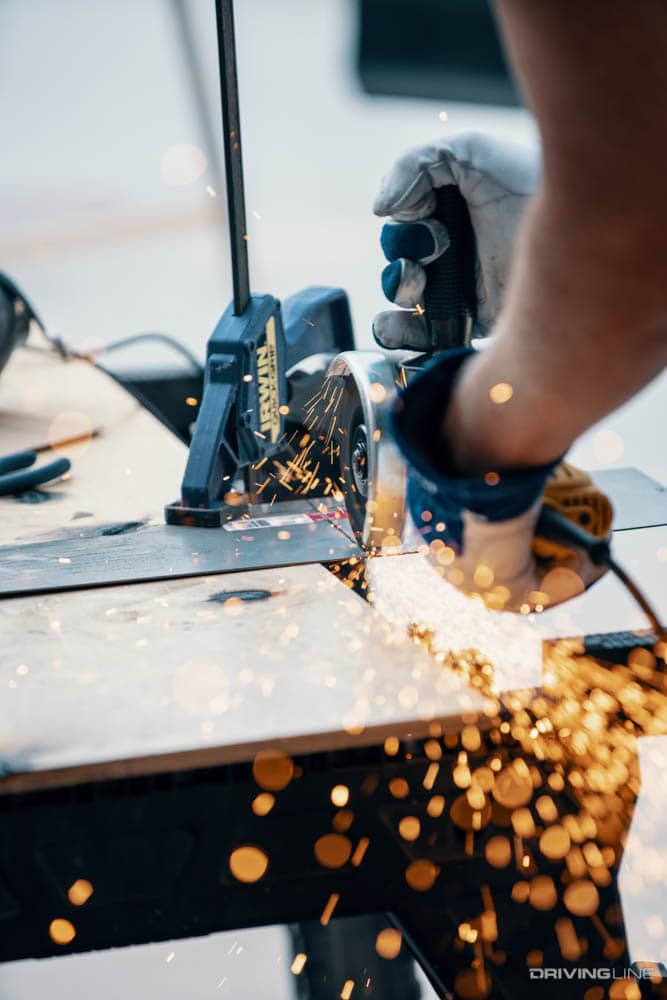 DIY Overland Air Setups
If you built that storage box in the first video, that bicycle tire pump you put in it will be easier to find when you get a flat tire. But why do you even have that pump in it to begin with? Why not roll with air-on-demand instead? From a cigarette lighter compressor to building a custom CO2 tank and an on-board ARB setup, we test all three in our Ridge Grapplers and Trail Grapplers. You can also use them to re-pressurize that ABS tube shower in the field, too. Find your favorite way to catch air here.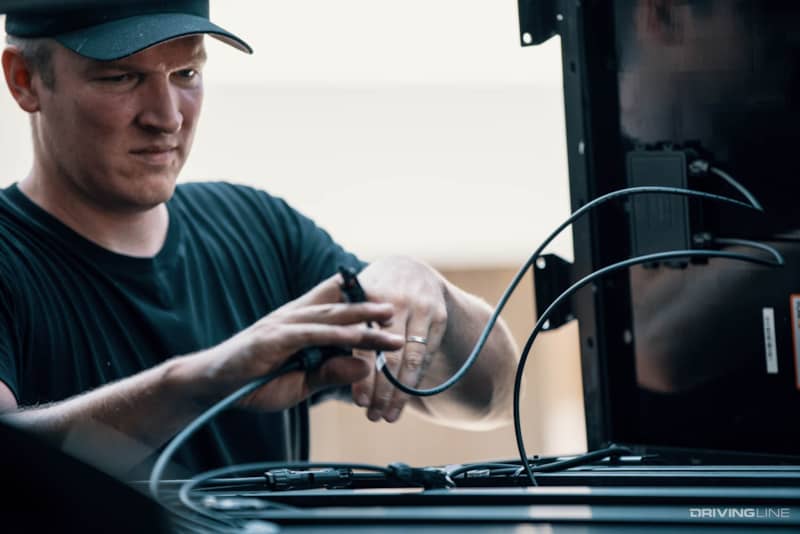 DIY Overland Power Setups
From a simple Optima high-end AGM battery swap to a dual-battery configuration to the ultimate dual-battery setup managed by a LINX system, we explore power plays. Not only do we show you how to install all of these options, we also walk you through what you need to know before choosing the best one for your vehicle. Power upgrades are great for having energy on tap to recharge your electronics in the field, too. Let's get started.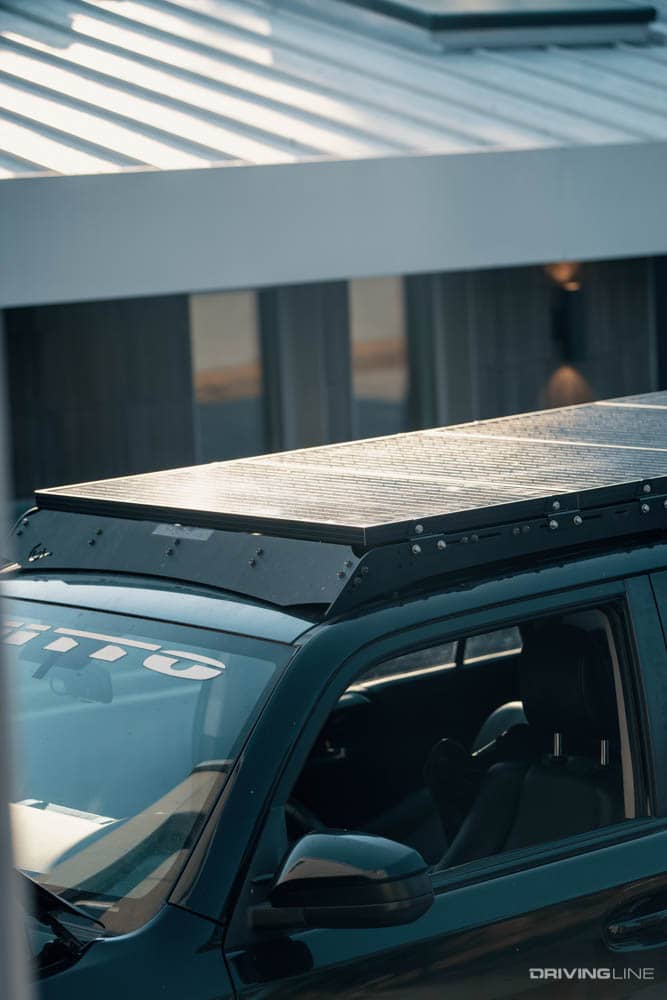 DIY Overland Solar and Accessories
For about a C-note a pop, you too can add bulletproof 100-watt solar panels to the top of your rig. We wanted a 12-volt rate on our solar panel setup so we ran our four panels in parallel on the top of our 4Runner. That's 400 watts of continuous power going into our MPPT 100 charge controller. The system we built connects right to the fuse bundle. The controller even has its own Bluetooth app so you can monitor the power on your phone. And of course we tested it with a blender to reward ourselves, er, make sure it worked. Yeah, that. Here's how you can build your own solar system for your baby.