Past Meets Future: The All-Electric 600 hp Classic Bronco You Can Buy Right Now
While Ford is currently working on both a variety of new electric vehicles and two new SUVs that will bring back the iconic Bronco nameplate, a Southern California-based company has already debuted its own all-electric take on the iconic first gen Bronco that's now available to order.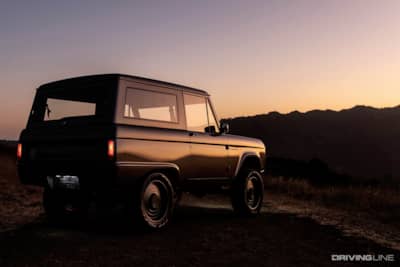 These custom-built machines come from a company called Zero Labs who has just unveiled an updated "2.0" version of its all-electric retro SUV. And while the body has the distinct look of a classic 1960s Bronco its chassis and power source are as a modern as it gets.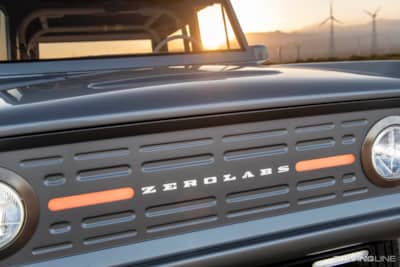 It starts with a custom-built chassis with independent suspension all around, Fox shocks and air ride height adjustment capability. Power comes from either a single or dual electric motor setup that makes either 300 or 600 hp, with an approximate driving range of 190 miles—of course that electric power is sent to all four wheels.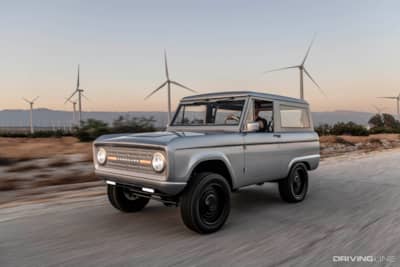 The classic Bronco body is available in two different types: factory licensed steel or a slightly more modern looking full carbon fiber version that naturally makes the SUV significantly lighter (and faster).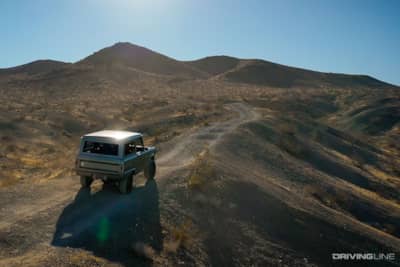 Inside, the fit and finish of the cabin is far beyond anything seen in an original late '60s Bronco. Touches include handmade wood or carbon fiber paneling, hand-stitched upholstery and an overall feel that is more luxury car than rugged SUV.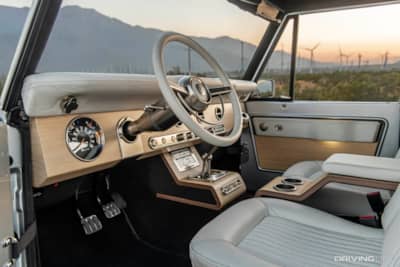 At the same time, the interior maintains a distinctly vintage-inspired look that's fully appropriate for Zero Labs' goal of blending the past and the future into one vehicle. The attention to detail looks to be incredible.
Naturally a vehicle like this isn't going to come cheap, with prices ranging up toward $250,000 for the carbon fiber-bodied version. Yet, even at the price point given the fashionable nature of the classic Bronco we can see there being plenty of takers for a modernized, all-electric version.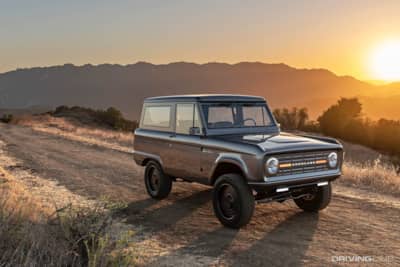 Those of of us on more of a budget will just have to wait for Ford to finally start selling its own retro-themed new Bronco.
Meanwhile, on the other side of the Pacific a Japanese company is offering its own much-smaller take on the classic Bronco with this re-styled Suzuki.