Past, Present & Future: Five of our Favorites from The Quail 2019
For automotive enthusiasts, a visit to Monterey Car Week on the coast of California should be an absolute bucket list item regardless of your preferred genre of vehicle. From high end auctions to prestigious shows, some of the world's best historic racing and endless opportunities for carspotting there's never a shortage of things to see during Car Week.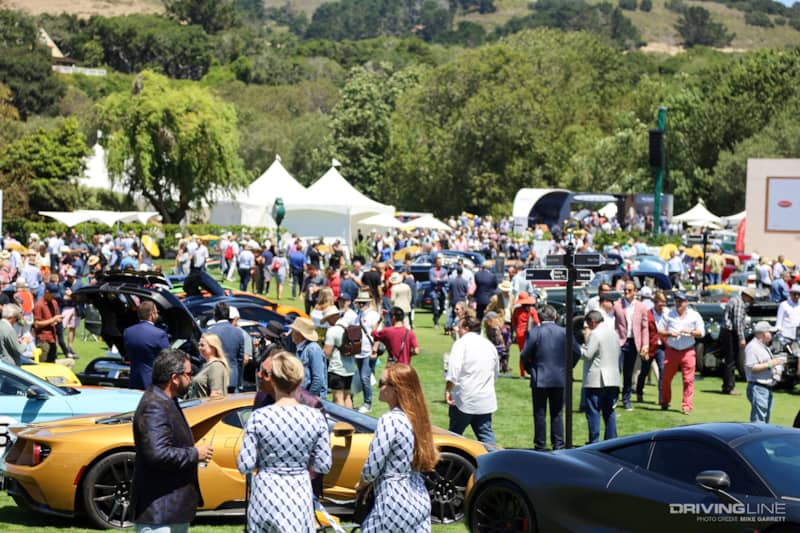 One of our favorite events at Car Week is the The Quail: A Motorsport Gathering and this year's edition of the show did not disappoint. We've got a few stories coming from the grounds of the Quail Lodge but we thought we'd start with a look at five of the most interesting cars we found at this year's event, representing a few different eras.
1. Bugatti Centodieci
Excess is one of the key themes of Car Week, and few machines better symbolize excess than the wild machine Bugatti debuted this year.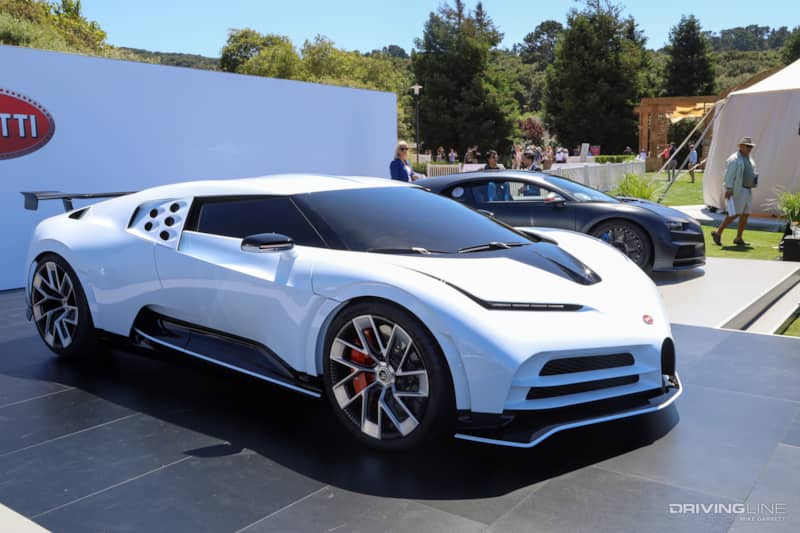 Known as the Centodieci, this one is based on the Chiron and pays homage to the Bugatti EB110 of the 1990s.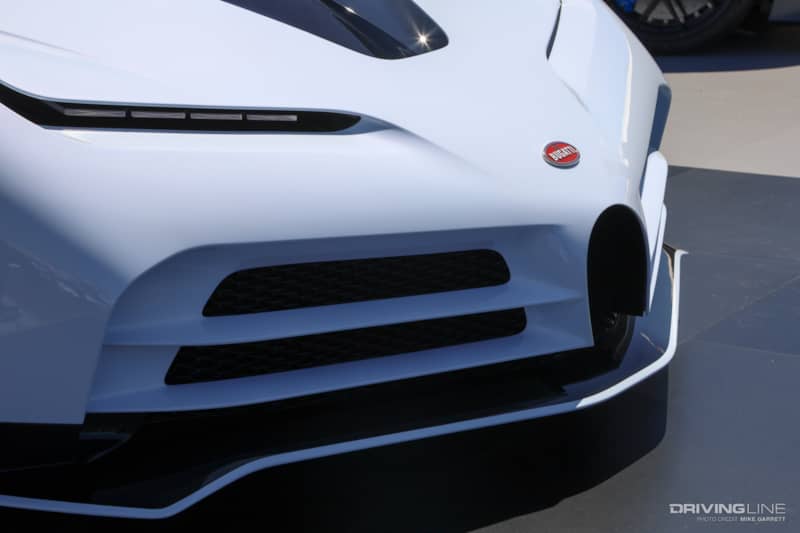 Not only does the Centodieci's white paint stand out, it also makes a perfect contrast with the all black Bentley La Voiture Noire which was unveiled earlier this year and also on display during Monterey Car Week.
The Centodieci makes a modest 1,600 horsepower and is capable of going from zero to 186 miles per hour in 13.1 seconds. Just 10 examples will be built, and if you'd like one plan on paying about $10 million out the door.

2. Bentley EXP 100 GT
No less extravagant was the wild EXP 100 GT Concept that Bentley had at The Quail this year.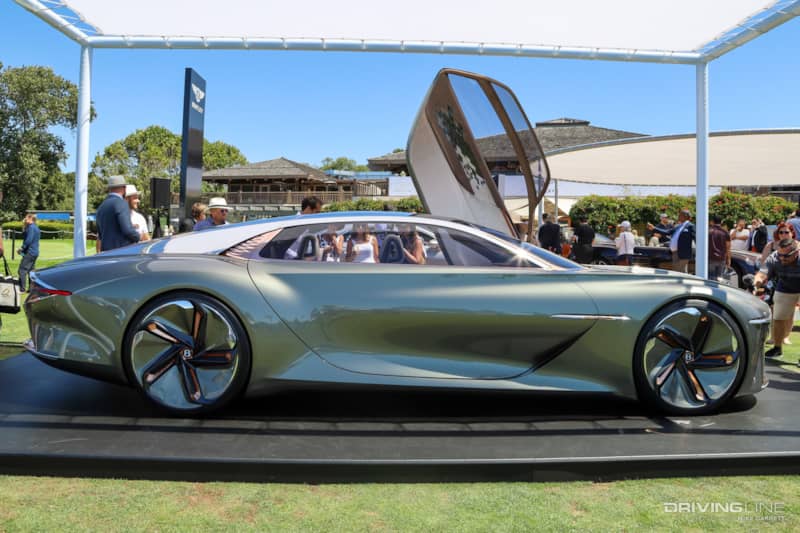 Built to celebrate the brand's 100th anniversary and billed as "the future of grand touring," the car provides a vision of the ultimate GT car in the year 2035.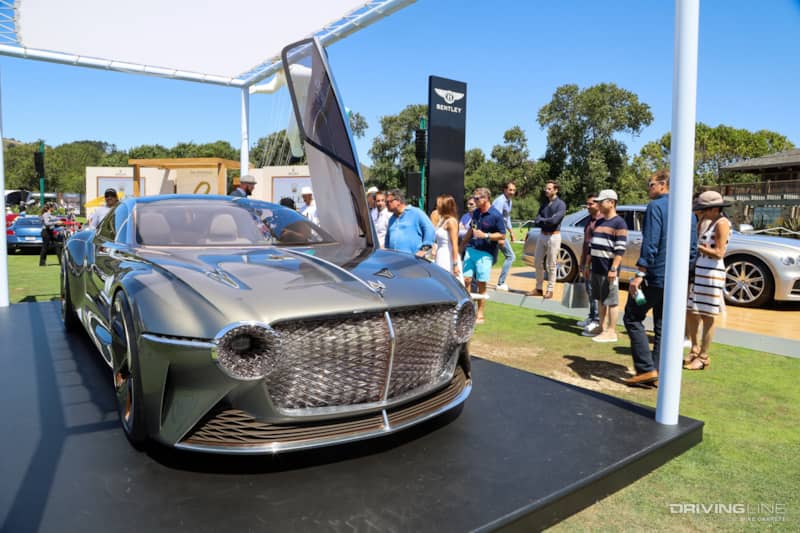 With its extra long profile and swoopy styling, the car looks like something out of a science fiction film and not surprisingly Bentley imagines the car to be packed full of autonomous driving technology, although it can still be piloted the old fashioned way if it's driver insists.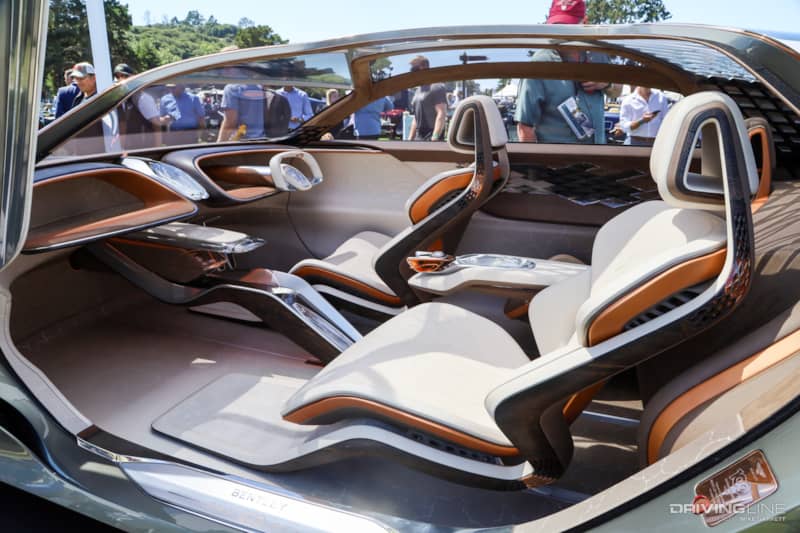 And perhaps most appropriate for its "of the future" label is the fact that it's not powered by a high performance gasoline engine but by an all-electric powertrain that makes over 1,100 foot pounds of torque with a range of over 430 miles.

3. Jaguar E-Type Low Drag Coupe "OWL226"
It's not all modern tech and concept cars at The Quail, of course.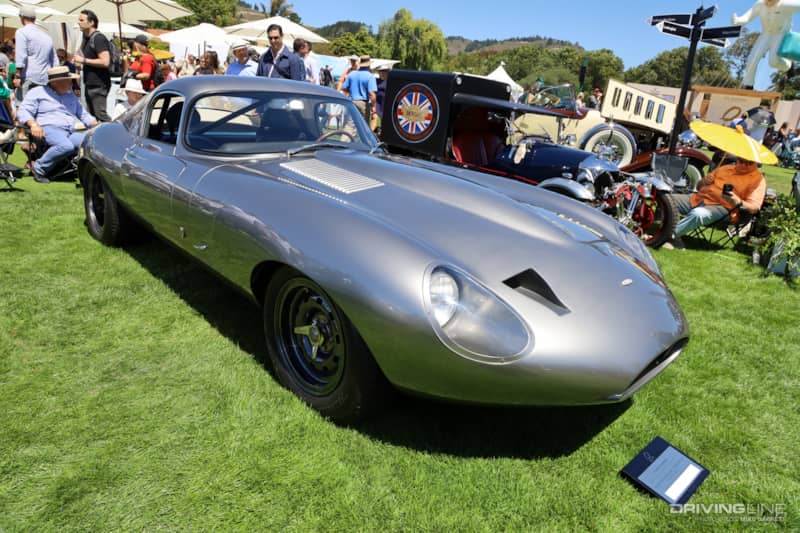 In fact, the event might be best known for its selection vintage vehicles and this Jaguar E-Type known as "OWL226" is a perfect example of that.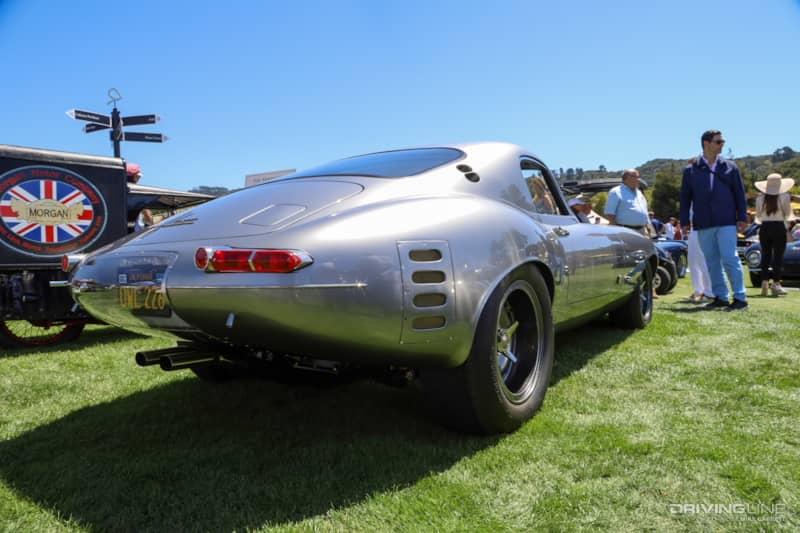 Owned and designed by Marco Diez and built over an eight-year period the build is heavily inspired by the low drag E-Type of the early 1960s. As you can see, it takes the Jag's iconic lines and pushes them in an even more extreme yet beautiful direction.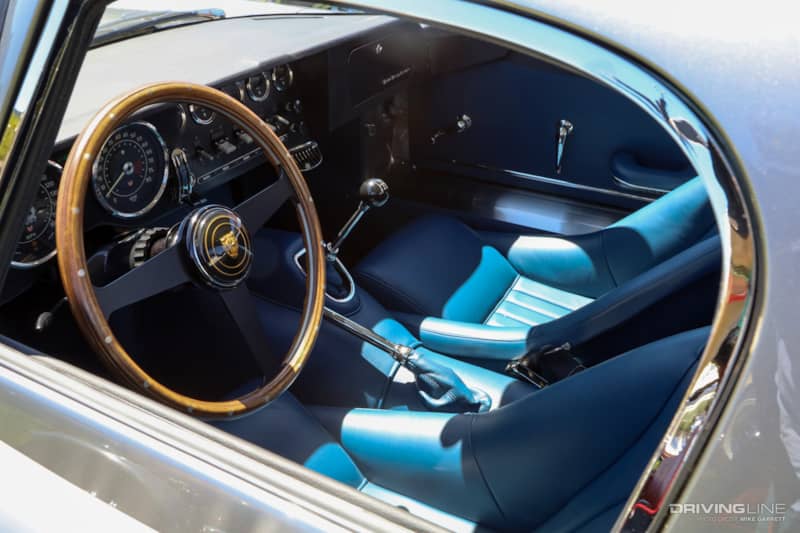 Under the hood sits a built 3.8 liter inline six that makes 380 horsepower and shows off an incredible attention to detail inside and out. It's opportunities to check out amazing, one-off cars like this that make Monterey such a great place for gearheads.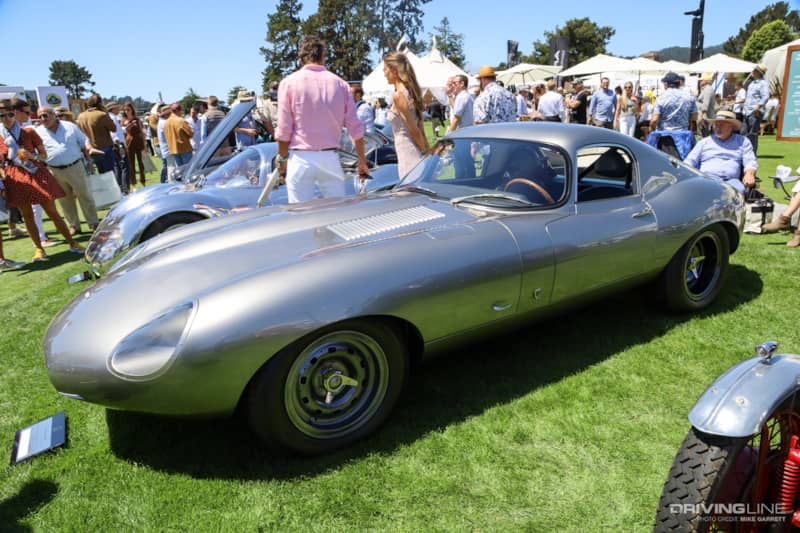 4. 1965 Pontiac Vivant 77
While Pontiac might be nameplate that doesn't have a strong connection with the prestige and exclusiveness of Monterey Car Week, the vehicle you see right here is a bonafide and highly unique piece of automotive history.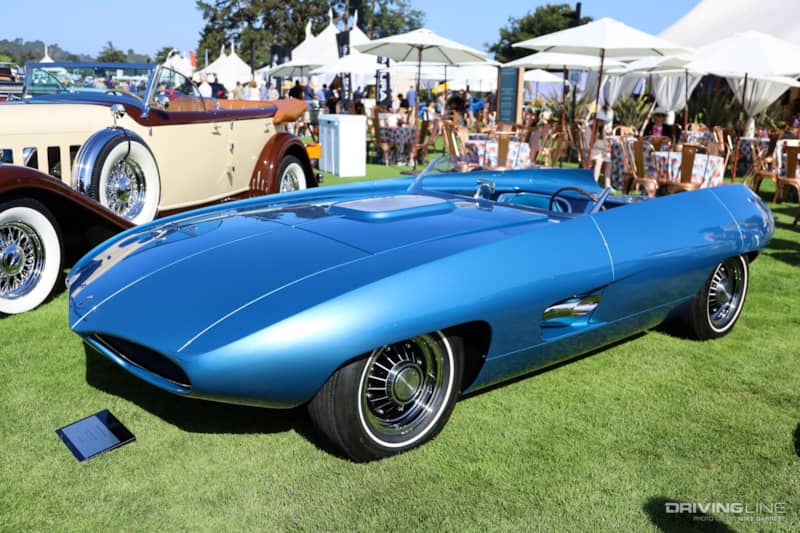 This sleek two-seat roadster was built by Pontiac engineer Herb Adams who would go on to work on many of the brand's high performance vehicles in the late '60s and early '70s, including the Trans Am and GTO Judge.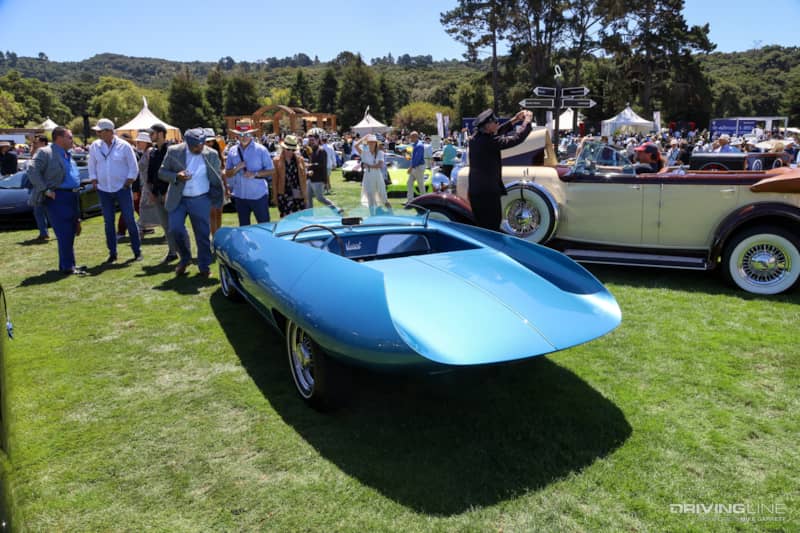 While the body is an exercise in mid '60s sleekness with a heavy European vibe, the running gear is all Pontiac, with a 370 cubic inch V8 and a set of the brand's signature eight-lug wheels.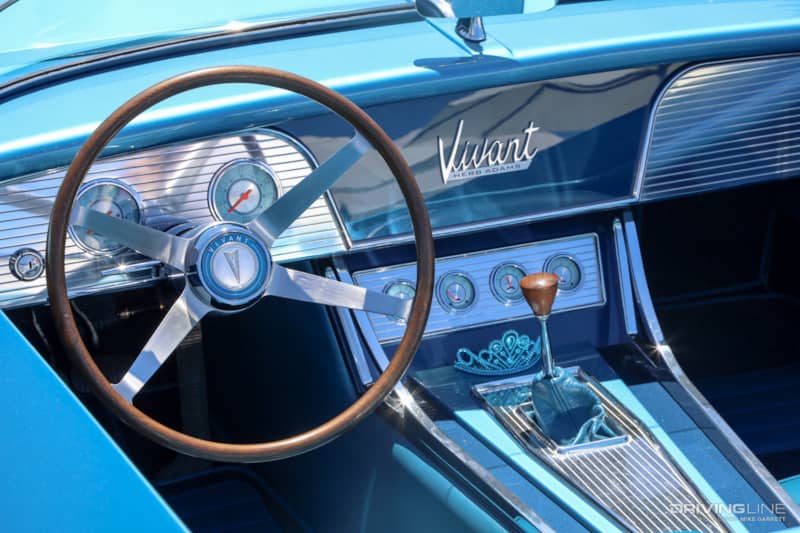 We had a chance to watch the car roll out of The Quail after the show and can tell you it sounds every bit as cool as it looks.

5. De Tomaso P72
Last but not least we get to a car that wonderfully blends the old and the new.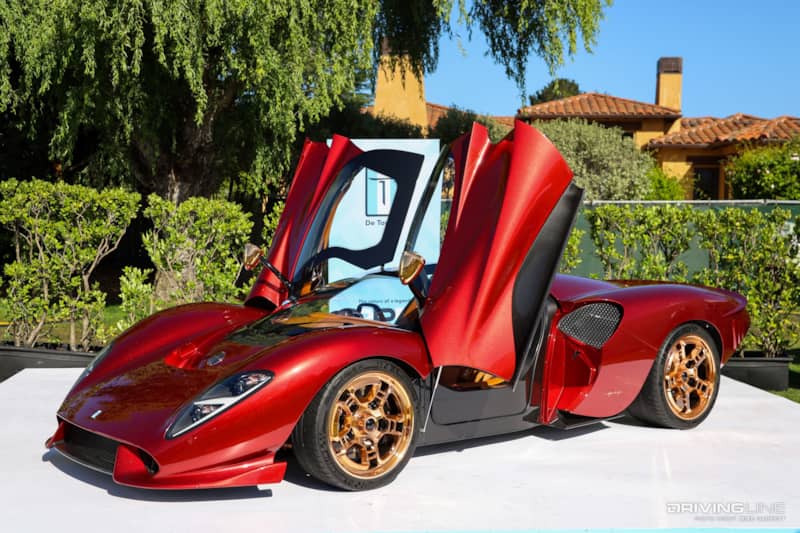 It's the De Tomaso P72 which debuted at Goodwood last month and is now stateside where it appeared at several events during Car Week and even took to the streets to get around.
Inspired by sports car racers of the '60s and modern supercars, the P72 will share its underpinnings with the Apollo IE, a supercar built by the company which now owns the De Tomaso name. Based on the look of the P72, they've certainly done the nameplate justice.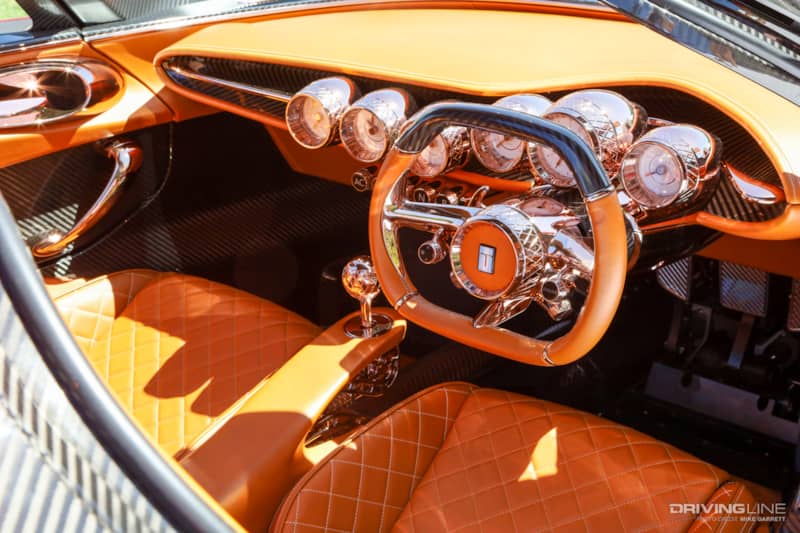 Engine details haven't been released, but the P72 will cost about $850,000 with only 72 examples to be built. One thing we do know is that when it goes on sale it will have an honest to goodness manual transmission with three pedals—something that's become all but extinct on today's supercars.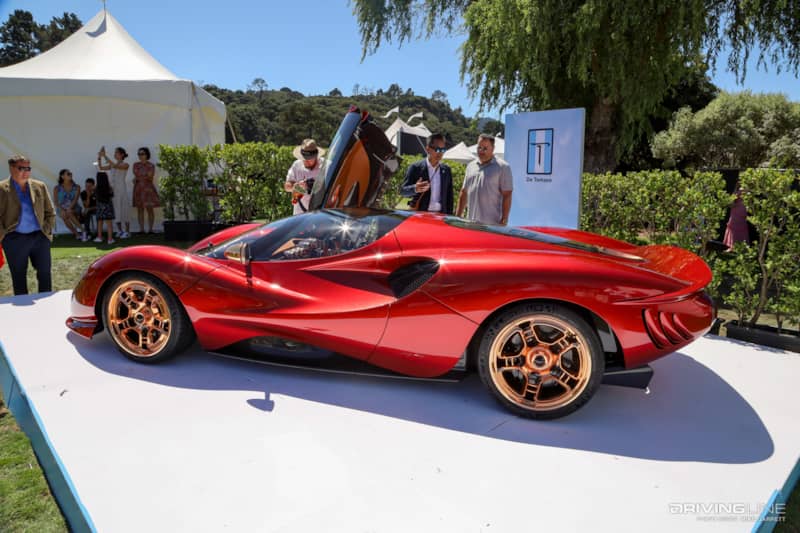 In a world of electric supercars and other high tech gadgetry, we absolutely love the throwback look of the P72 and after seeing it in person at The Quail its quickly shot to the top of our "cars to buy if we suddenly became extremely wealthy" list.
Stay tuned for more from The Quail 2019, including a closer look at Acura's Type S Concept.