Perfect Performance at ULTRA4 Hot Springs [Recap + Gallery]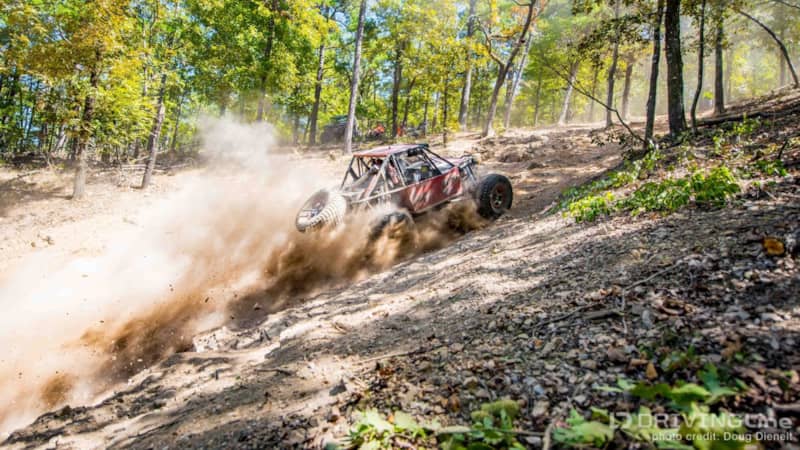 This past weekend's ULTRA4 at Hot Springs wrapped up the 4WD Hardware Eastern Regional Series, leaving only the coming Nitto National Championship race to round out 2015. This latest race, hosted by the beautiful Superlift Off Road Park in Hot Springs, Arkansas, was undoubtedly the best weather to grace an ULTRA4 race in years. Of course, the beautiful park nestled deep within mountains and trees helped a ton! But on to the racing...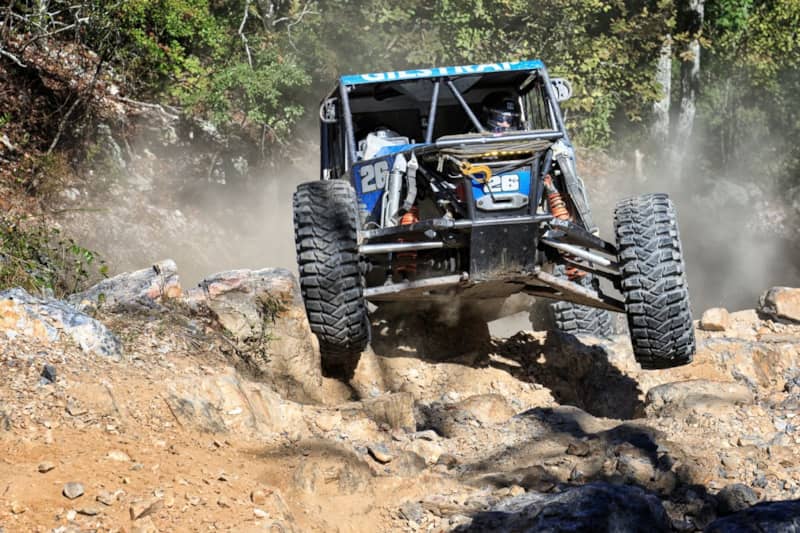 (Thanks to Thom Kingston at Spidertrax for providing additional photos.) This was the third annual race held in Arkansas. The Qualifying course has been nearly the same each year, but it certainly does not get any easier. The terrain is always changing due to the soft, sandy soil and chunky, sharp rocks; this year was no exception to the difficulty of qualifying. Starting on top, and driving his Tribe 4x4 buggy to within an inch of what it could handle, Clay Gilstrap pulled off the pole position.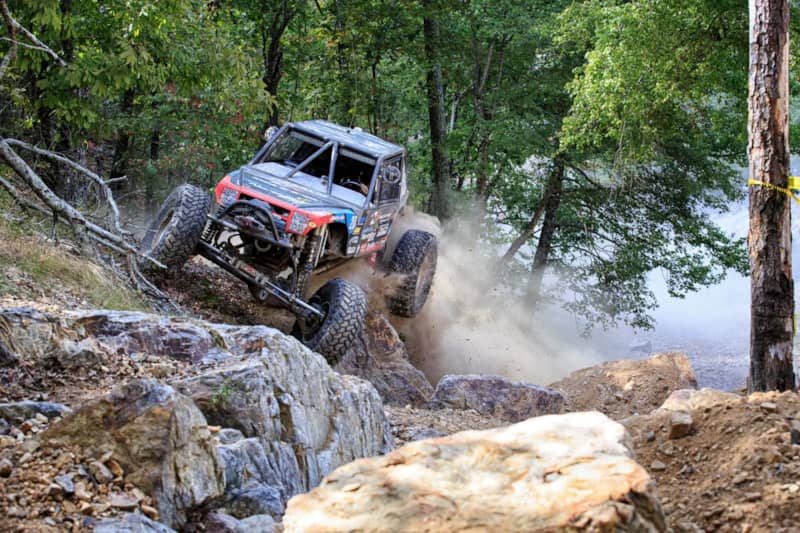 Nitto Tire driver Derek West showed off his wild, yet talented, driving skills; solidly comfortable in his "home turf" eastern, wooded terrain. Derek started the year off with a new, and more powerful, car - with a supercharged V8 making significantly more horses than his last one. Seeing him again on this course truly demonstrated the gains he's made, he ripped through the rock sections like he was being chased by the devil. Qualifying in second place, Derek was followed by Levi Shirley... does this lineup sound familiar? It's because these are same top three qualifiers from the last ULTRA4 Eastern Regional Series race in Sturgis, KY.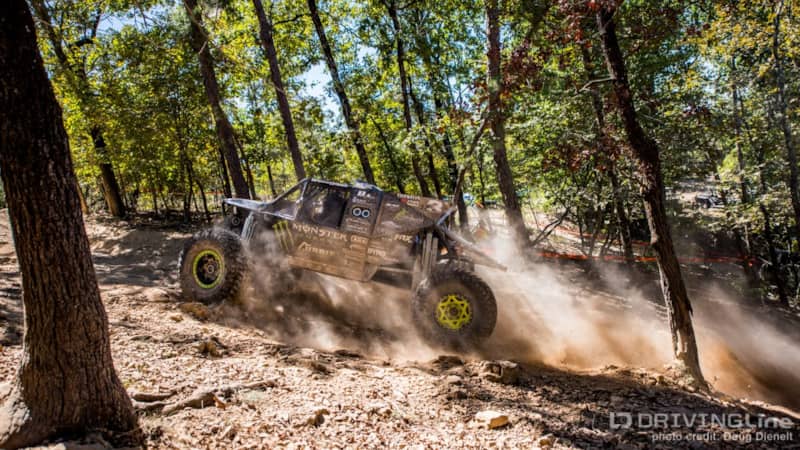 Race organizers changed up the course a bit this year - though it still incorporated the difficult rock obstacles like "Ingrid's Pass" and "Greg's Rock," the overall course was much longer. Superlift ORV Park contains dense wooded forest, which turned out to be one of the main difficulties of the weekend.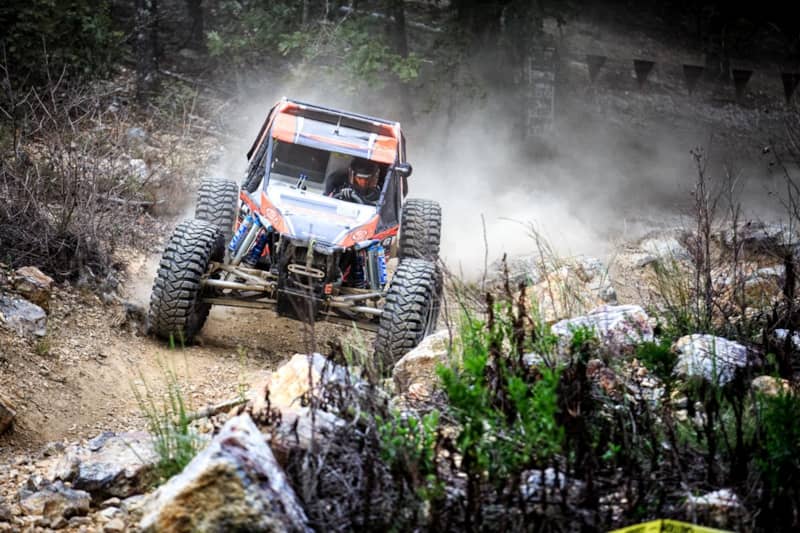 The loops were intended to be 45-minutes long with each driver needing to complete 4 laps in order to finish. A vast majority of the loop required tree-dodging driving while in the tightly packed forest - if not 100% focused and always looking ahead, driver fatigue can quickly result in getting tangled with a tree.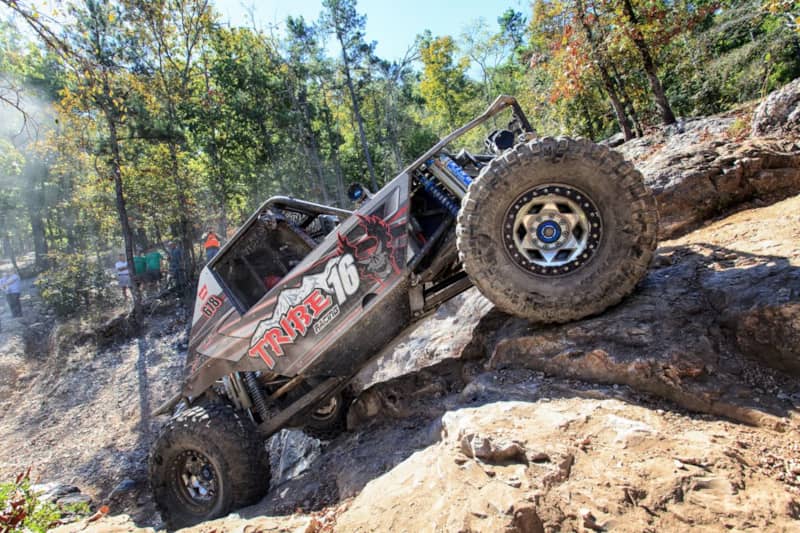 Due to the limited places to pass other drivers, owing to the trees, the battle during this race was a fierce one. Passing typically occurs in the spectator designated areas along "Ingrid's Pass" and "Greg's Rock," creating an awesome spectacle to watch as driver's must choose their line carefully up the steep rocky slopes in order to avoid landing upside-down.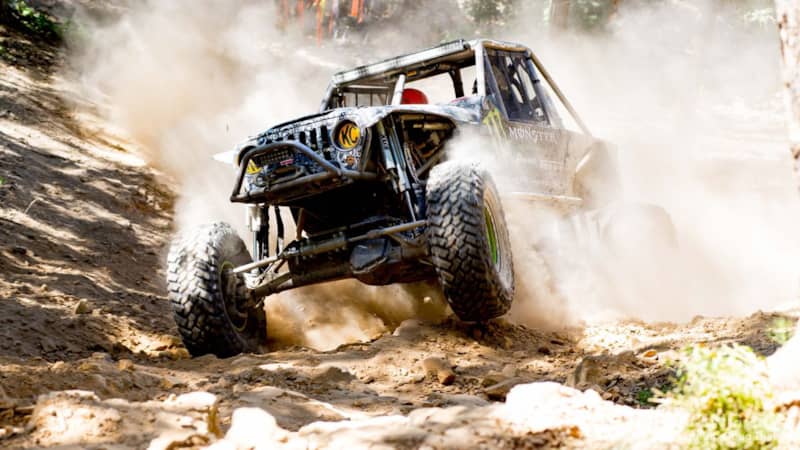 As the numbers for those going after the National Championship has narrowed since the start of the year, amount of West Coast racers making the trek is also slightly dwindled. ULTRA4 Hot Springs saw 28 starting 4400 competitors. Included was the entire Campbell family of Shannon, Wayland, and Bailey. Shannon continues to work towards finishing his new car, but has successfully finished the last few races in an older one. This time around we saw Bailey pass her dad, Shannon who finished in 8th, ending the race with a 6th place finish! Following her previous "best place" finish of 8th at this year's Glen Helen race, Bailey is bound to be seen on the podium soon enough! Wayland continues his year strong, finishing in 4th.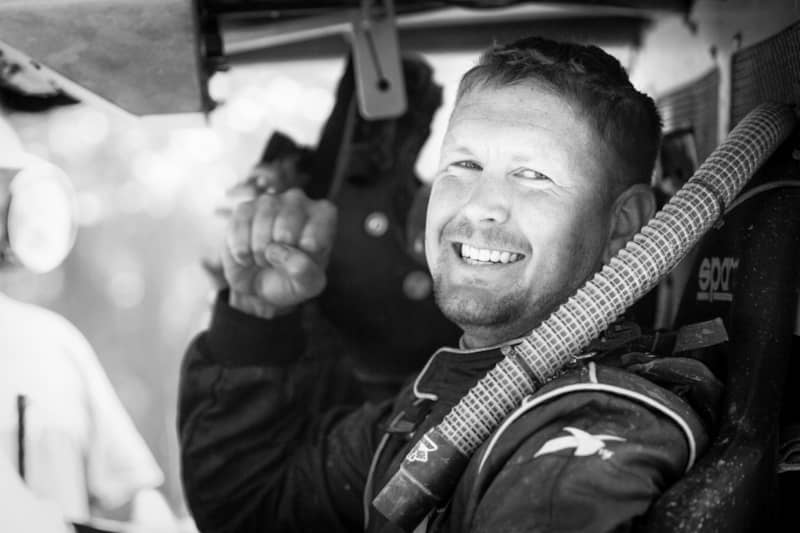 All-in-all 21 drivers completed the four laps necessary to finish - with the slower ones averaging an hour a loop, but the fastest time coming in at just over 30-minutes per lap! When the checkered flag drop, it was pole position starter Clay Gilstrap who was able to hold his position - making it his first ever 1st place finish since he began competing three years ago. Great job Clay!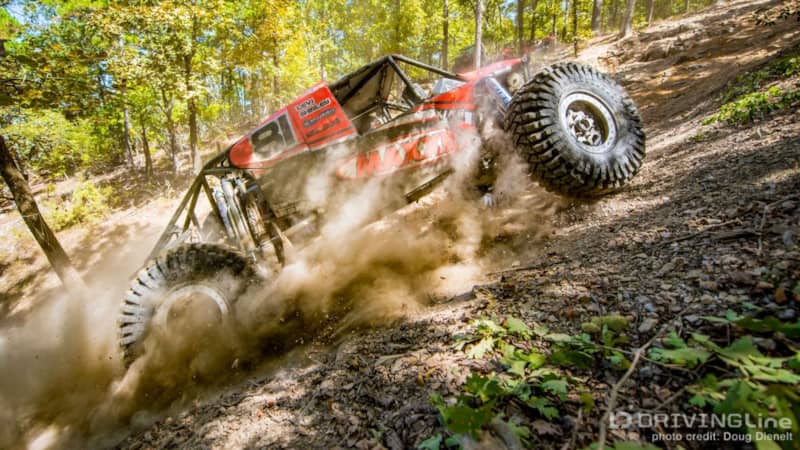 Following Clay in second was Levi Shirley - who gave everyone a good chuckle during the closing ceremonies when he sat down on the podium while Clay was maximizing the opportunity on the mic to thank his sponsors, crew, and family and in doing so probably should get the longest-winning-speech award too! But... Clay's time to talk up there was well earned!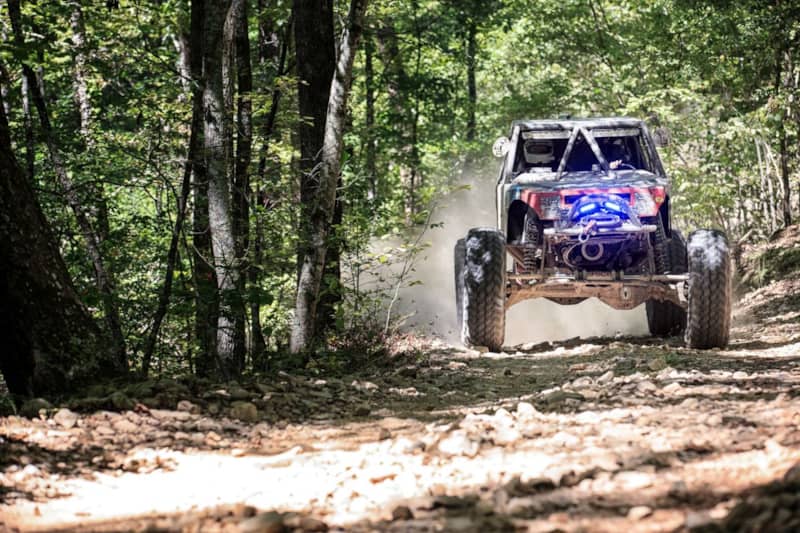 The podium was rounded out with Derek West in third - and in doing so he secures his 2015 4WD Hardware Eastern Regional Series championship!
Thanks to Thom Kingston for additional photos, visit the Spidertrax blog post for even more.