Performance Driving Clinic: The Best $200 an Enthusiast Will Ever Spend
Last month when I took my daily driver Golf GTI to the local autocross, my idea was that it would be a last hurrah for the car in bone stock form before it started going under the knife for some long-awaited performance and aesthetic upgrades.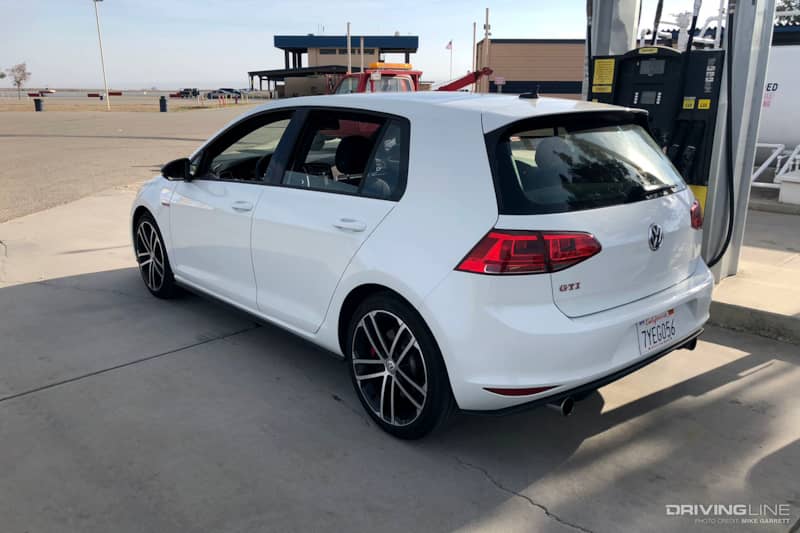 I didn't have any plans to take the car to the track in its current form, but we all know how plans can change. This month my brother decided to bring his C5 Corvette Z06 to the Performance Driving Clinic hosted by Buttonwillow Raceway and he wanted to me to tag along to help him out.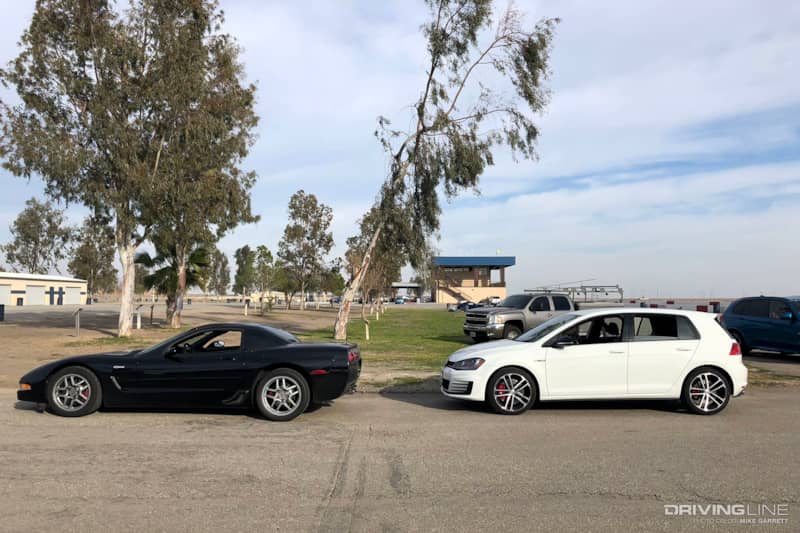 Initially my plan was just to go along with him and do what I could while taking some photos of the day's activity, but the more I thought about it the more I realized I should just take my GTI and participate as well. If I was going to be spending an entire day at the race track, I may as well be driving right?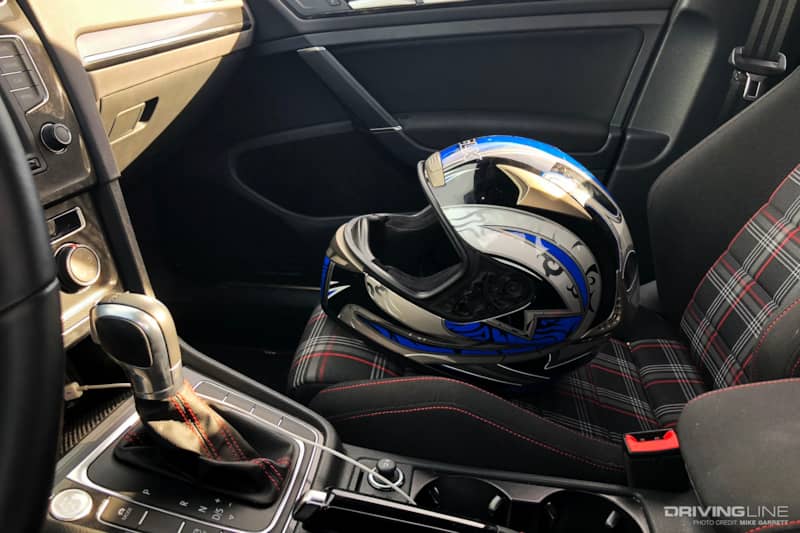 So a few days beforehand I registered, paid the $195 registration fee (which also included lunch and a $15 credit at the track's gift shop) and got ready for a day on the track. Unlike a typical track day, which will have several groups of drivers ranging from beginners to experts, the Performance Driving Clinic is aimed specifically at drivers with little or no track driving experience.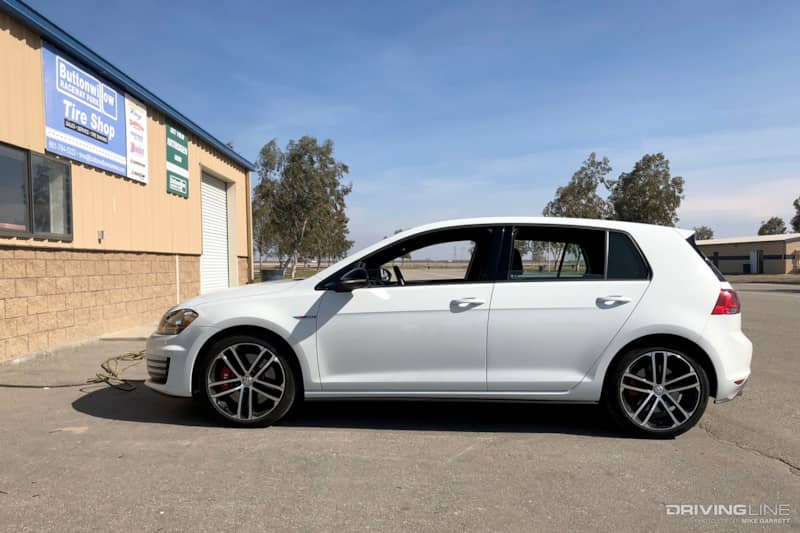 While I've photographed more track events and races than I can count, I've only participated in track driving myself a handful of times—so I thought this type of HPDE experience would be perfect for a rookie like me.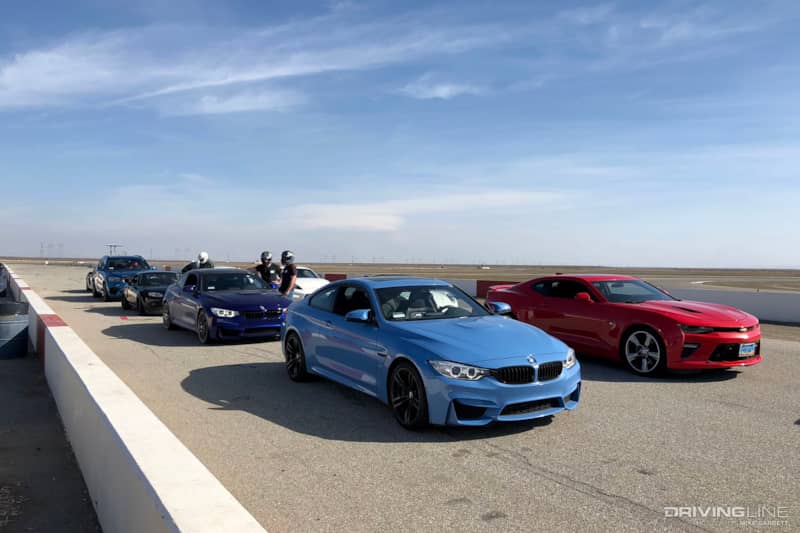 Inspection and Training
Saturday morning I woke up early and left my house at 6 a.m. in order to get to Buttonwillow in time for tech inspections and the drivers meeting. Seeing as how the GTI is a bone-stock car that's less than a year old, tech inspection was as quick as you would imagine.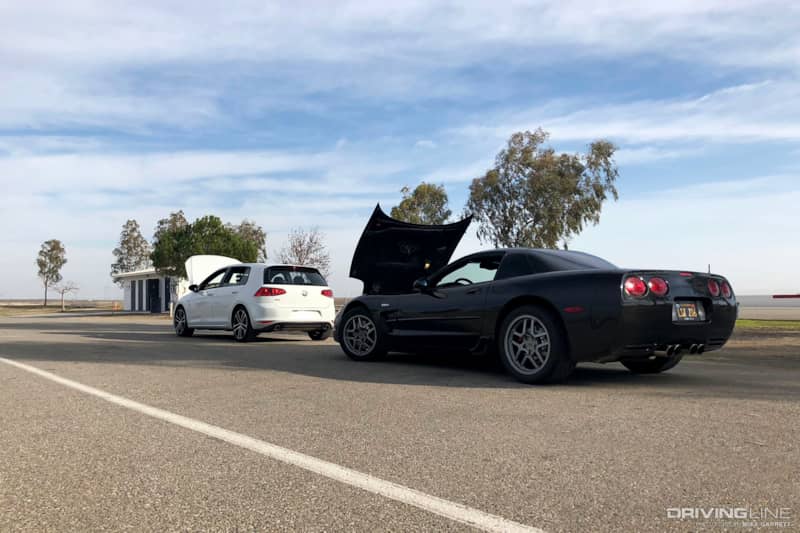 From there we headed to the drivers meeting where we met the organizers and had a short classroom session going over the basics of track day etiquette and safety, with a few helpful driving tips thrown in for good measure.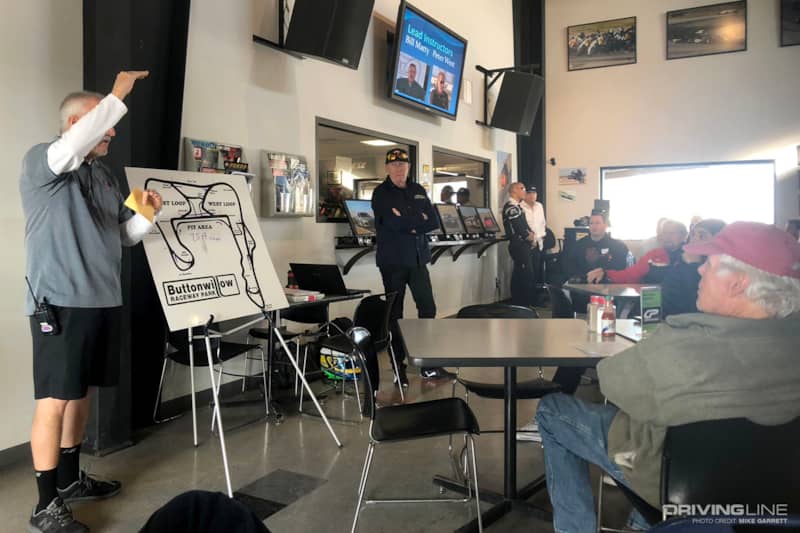 From there we split into groups and it was time to get ready for some driving. Each participant was assigned a veteran racing instructor along with just one or two other students, so there was plenty of time for one-on-one training.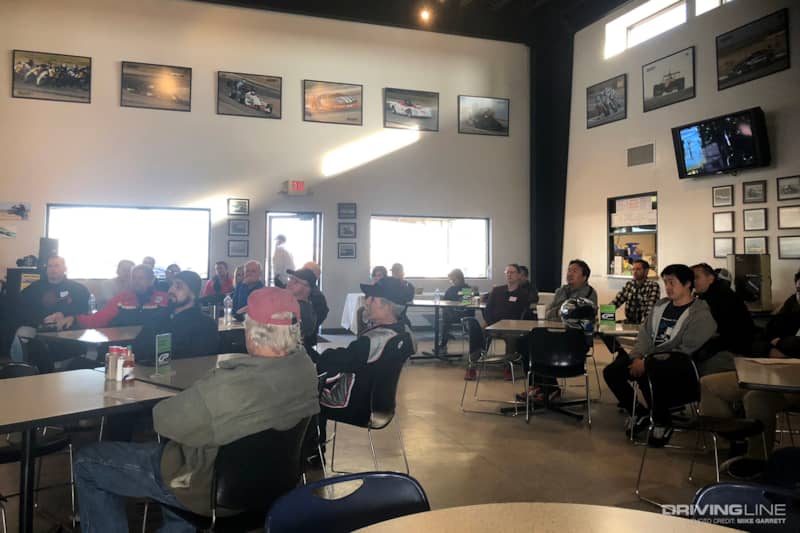 While I was expecting to run one of the popular clockwise layouts at Buttonwillow, for this event we'd be running a more unusual counterclockwise layout. It turns out the Performance Driving Clinic runs different layouts each time, which keep things challenging and exciting for students.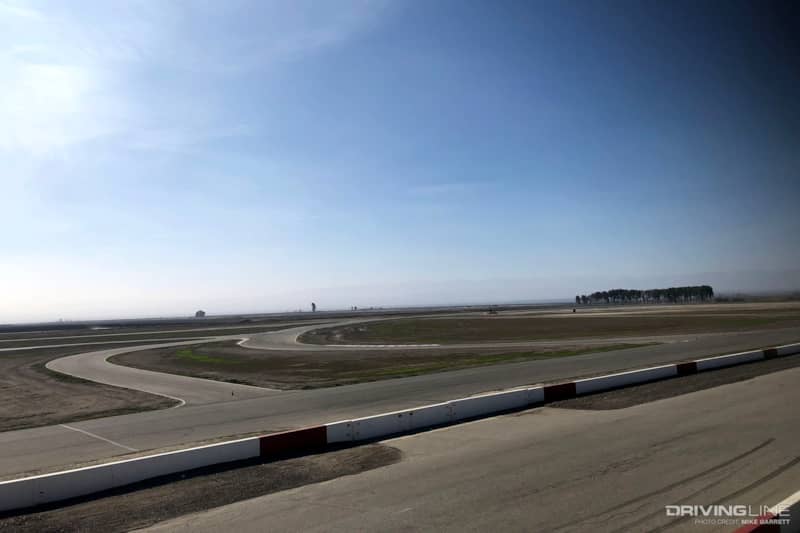 For the first two laps, the instructors took the wheel of our cars while we rode shotgun. We lapped the track at roughly half speed while my instructor Scott showed the ideal line, how much of the curbs to use, which corners were especially tricky and other inside tips.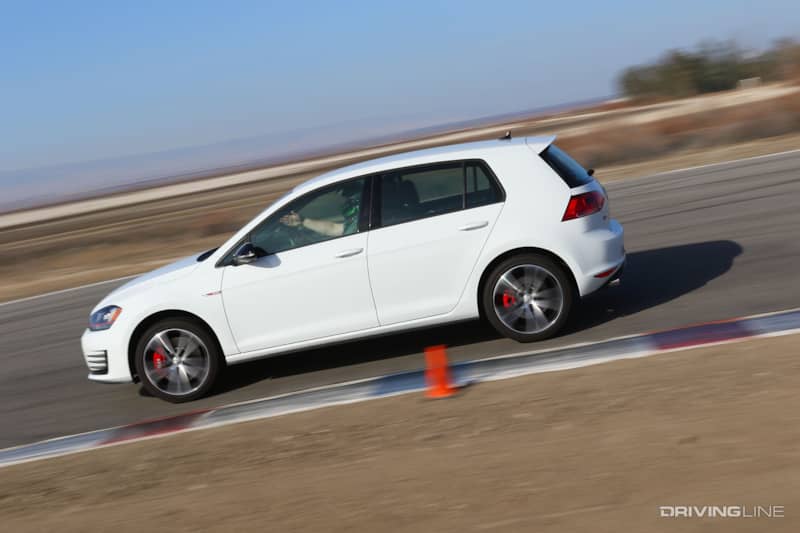 After that it was time for the real fun to begin as we hopped into the driver's seat for our first session. From this point on, if participants desired, instructors could ride with them or they could run alone while asking for advice in between sessions. Or, for more learning the instructor would drive your car or you could go for a ride in their car.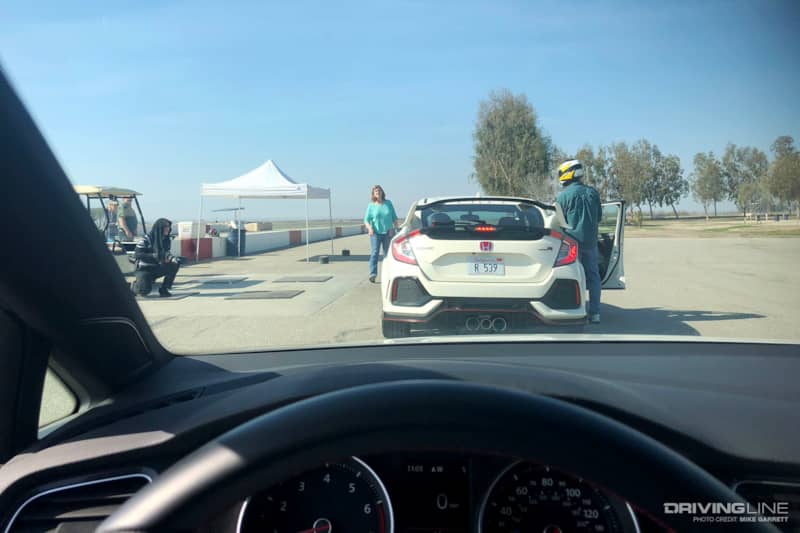 Going Solo
After seeing the ideal line on my ride along, I decided to go solo and see how it went. It took some time to acquaint myself with the unusual course layout, but once I did I was able to gradually get more confident and drive faster.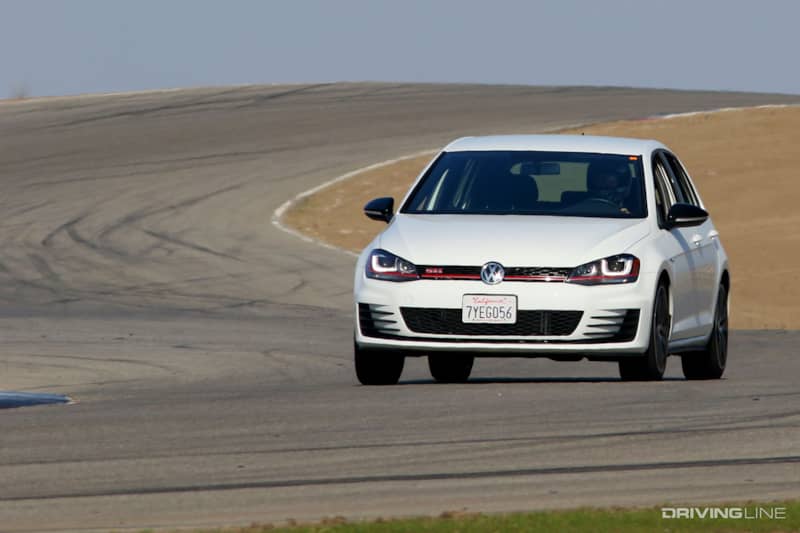 After lunch there was another short drivers meeting where we could ask questions or get feedback after the morning sessions. From there we were free to drive the rest of the afternoon.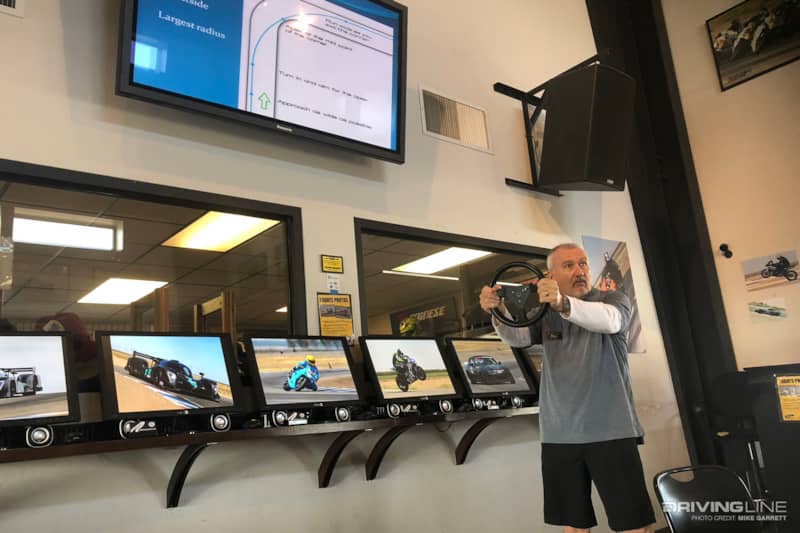 The flyer for the Performance Driving Clinic promised lots of track time and the event didn't disappoint. With only two or three run groups, there was just enough time to let the cars cool down and relax a bit before it was time to go back out and drive.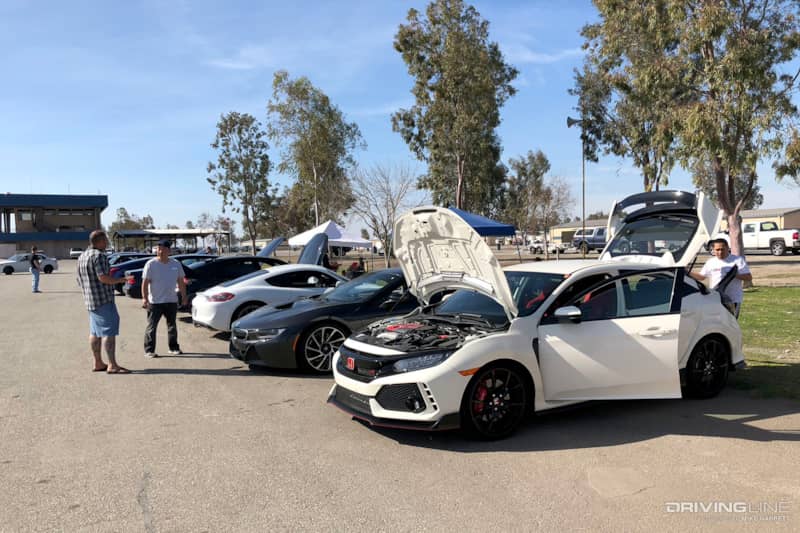 How the Golf GTI Handled the Track
Speaking of letting the car cool down, I was really interested to see how the Mk7 handled punishment and how it'd perform in showroom spec. The answer is "quite well" on both accounts. While I wasn't pushing the car to the absolute limit, I never overheated the factory Performance Package brakes despite their OEM pads. And the VAQ diff did a great job helping me power out of the corners.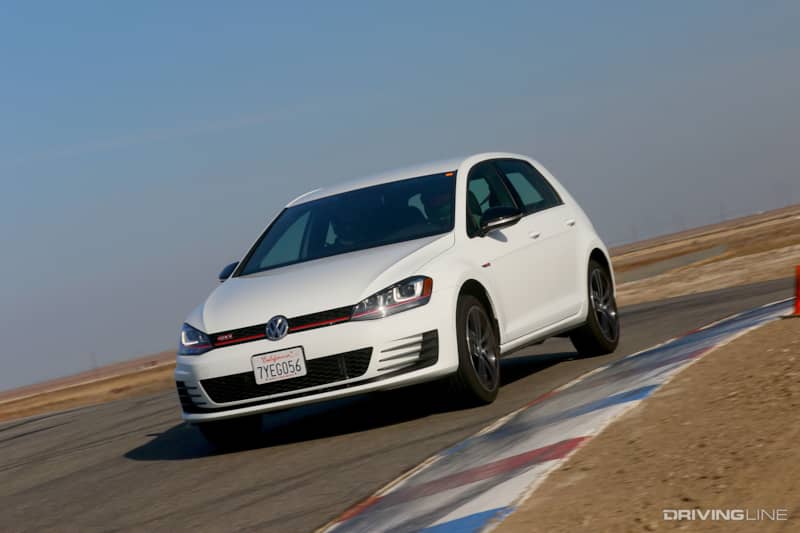 As I found when I went autocrossing last month, the biggest limiting factors were the GTI's low-grip, all-season tires that were always the first thing to give up when it came to accelerating, braking or turning through a corner. They just don't quite stand up to the rest of the car's capabilities.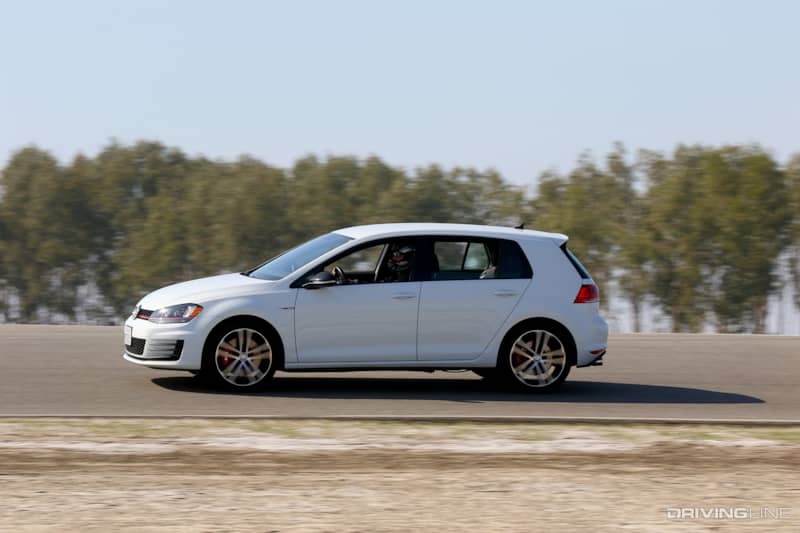 And while the GTI will ultimately understeer at the limit, as most FF cars are apt to do, that seemed to be a bigger issue on the super tight autocross course than on the more varied race track. However, I can definitely still see how a damper and sway bar upgrade will pay dividends when it comes to chassis balance.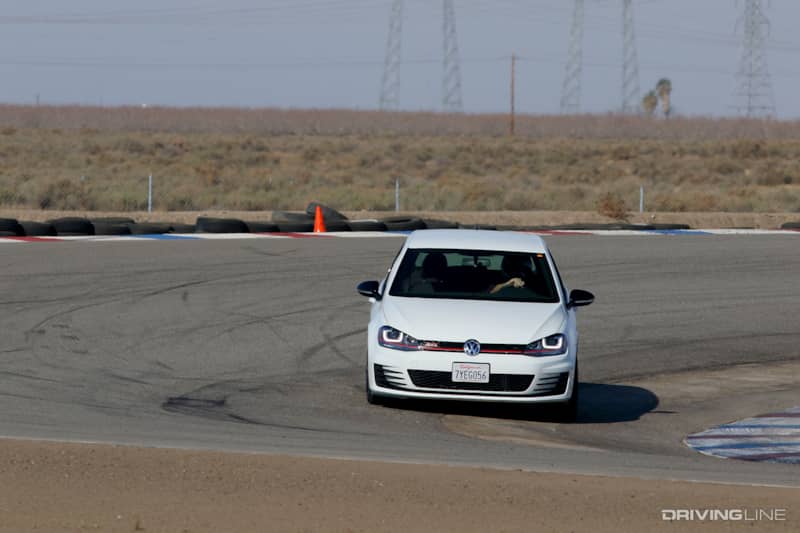 Fun for Everyone
But if anything, my experience at the Performance Driving Clinic only made me realize the small importance your car actually has during entry level HPDE situations. There was a wide variety of cars taking part in this particular event, and while some were certainly going faster than others, your car actually had little to do with how much fun you had or how much you learned.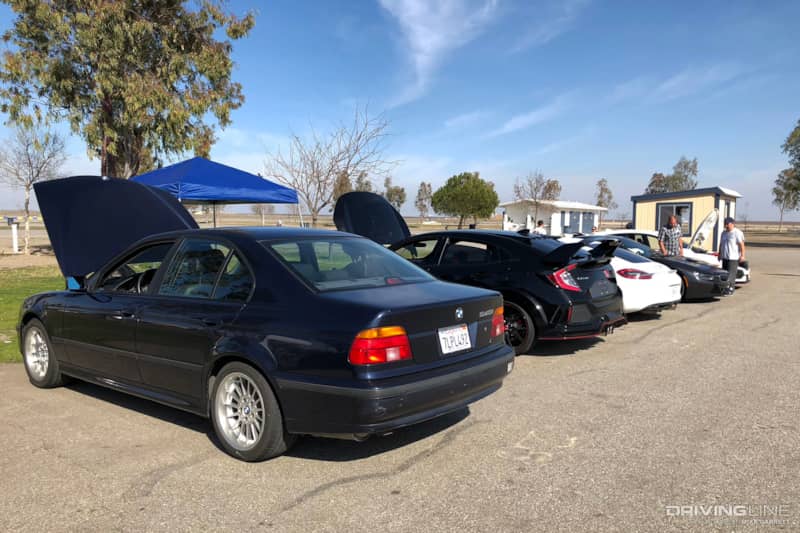 For example, my brother's Corvette is for all intents and purposes a much more serious performance car than my GTI, but we agreed that we both ended up having an equal amount of fun.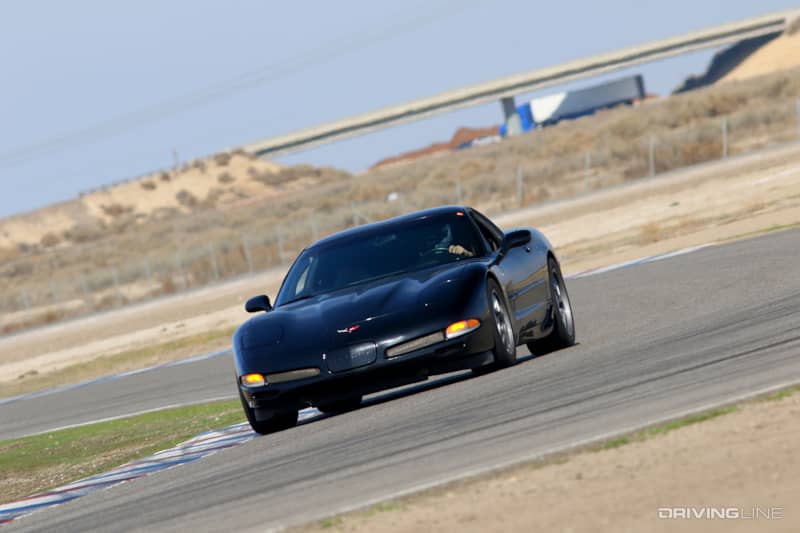 In fact one driver was out there in a completely unmodified Chevy Caprice PPV ex-cop car—if this guy could have an enjoyable and educational track experience, then you can truly do so in any vehicle. There are really no excuses when it comes to your equipment.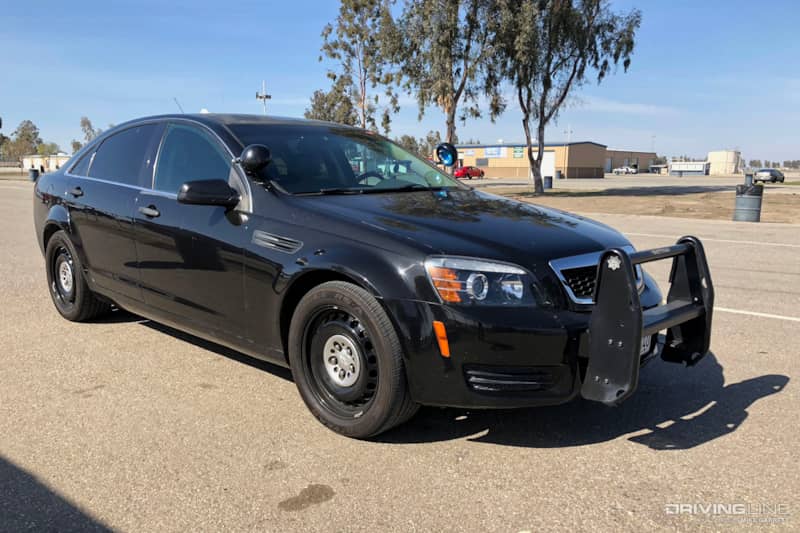 All was said and done, both my brother and I ended up getting so much track time that we packed up 30-minutes early and headed home.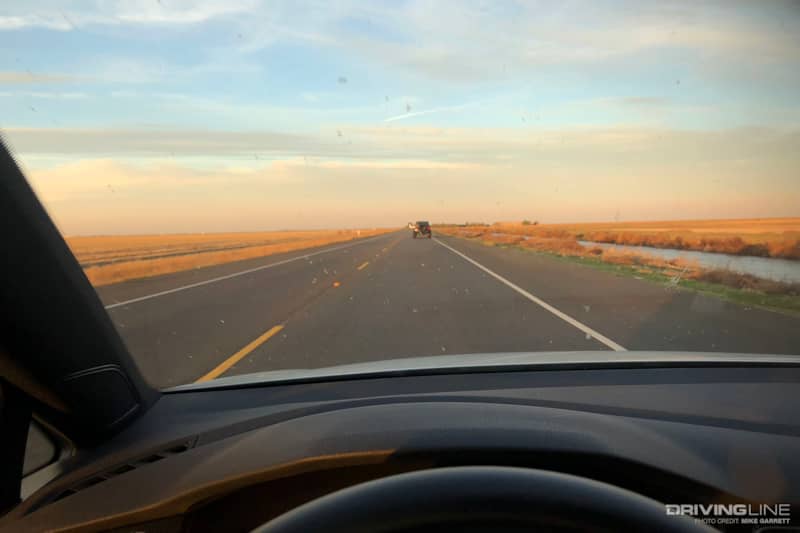 Driving home I felt both tired and incredibly satisfied with my decision to join in the fun. Now I can't wait to go back and do it again, especially after the suspension upgrades I'll be doing to the car this month.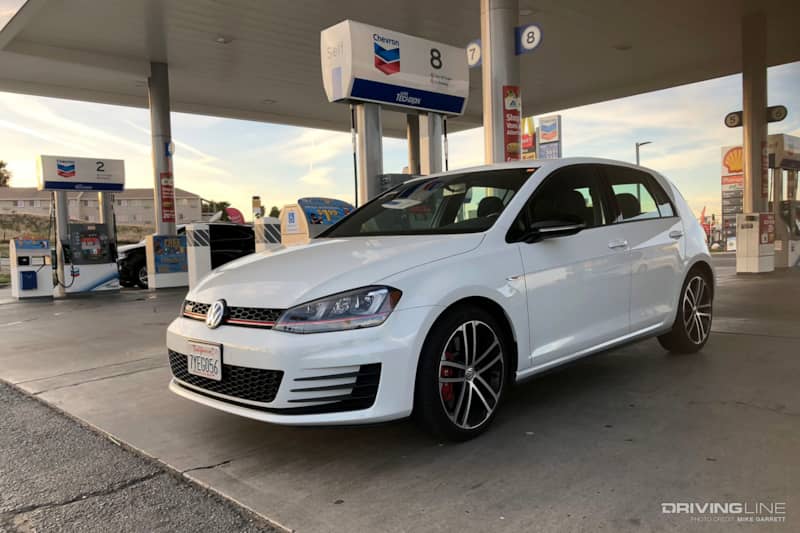 Whether or not you have visions of a becoming a track day junkie, I'm now convinced that spending a couple hundred bucks on an experience like the Performance Driving Clinic might just be the best money a car enthusiast will ever spend.
Additional Track Photos by Cali Photography