Street Cars on a Go-Kart Track: The Best Day Ever
In the roughly year and a half that our 2017 Volkswagen Golf GTI Sport has been around, we've given the car a chance to stretch its legs in a variety of situations. It's been to the autocross course several times, been on the track and logged about 11,000 miles doing everything from long interstate hauls to backroad blasts.
Going to the Go-Kart Track
A couple weeks back, we had the chance to enter the car in a relatively unusual type of event—a hybrid of a track day, time attack event and autocross, all held on a track that's primarily used for go-kart racing.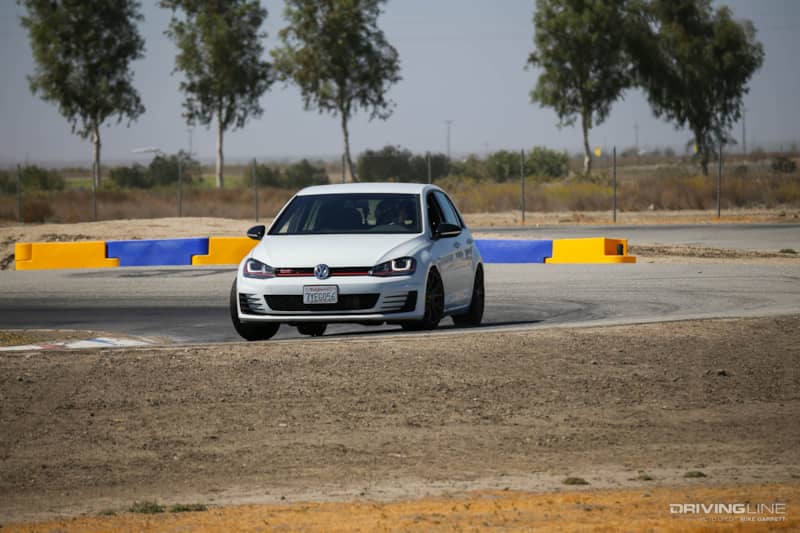 The host for this event was Omega Motorsport Events, an organization primarily known for hosting half mile roll race competitions on airport runways, and while this event had much lower speeds than those high-powered spectacles, it turned out to be just as fun.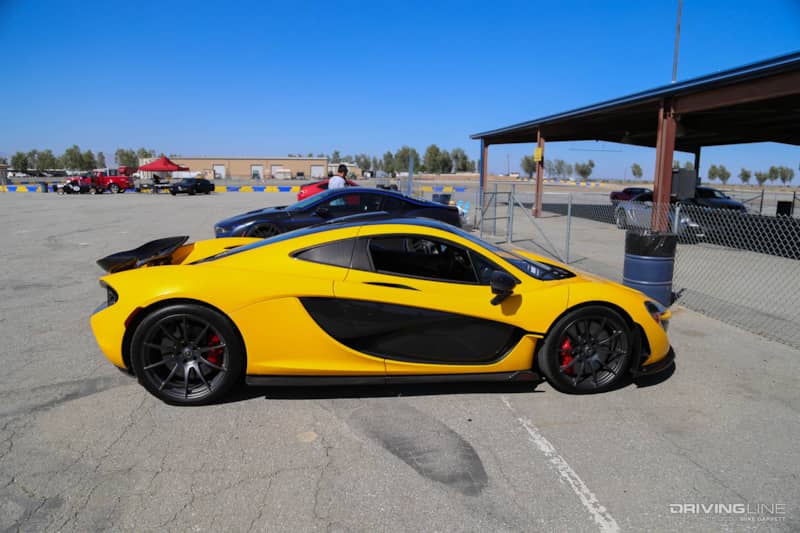 While Buttonwillow Raceway Park is primarily known for its big road course, the site is also home to a well-maintained and surprisingly large go-kart track, and that would be the setting for this unusual type of motorsport gathering.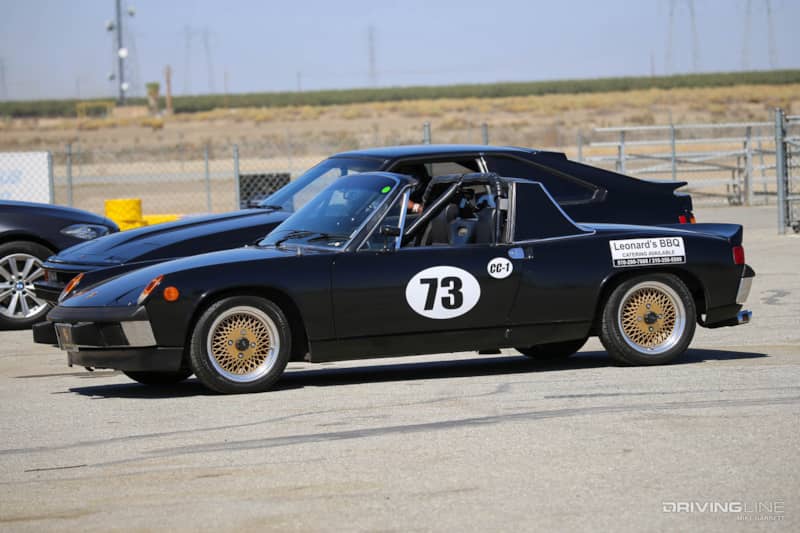 Track and Rules
The event organizers set up a course that used the entirety of the kart track along with one section that looped over itself to make each lap longer and more challenging. All told, one lap around the course was about three quarters of a mile.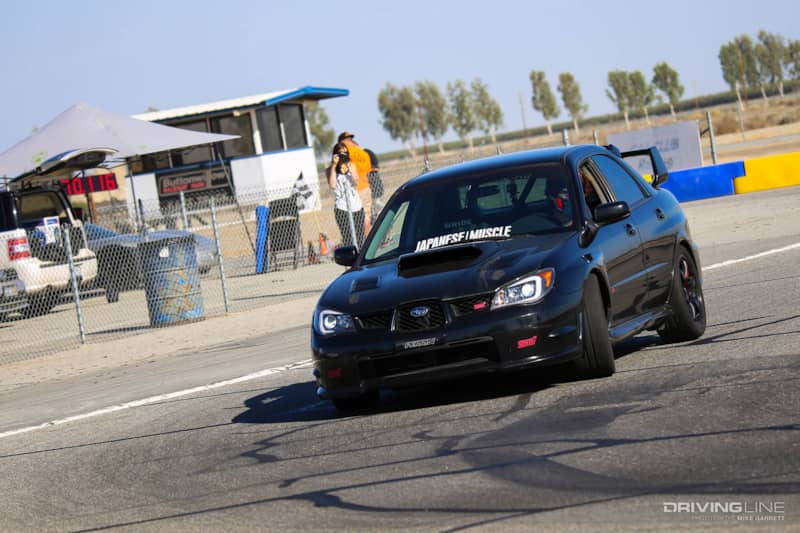 The crew also set up a pair of chicanes/slaloms at two different places on the track. This is because despite the kart track being smaller than a "real" road course, unimpeded straightaways would still get the more powerful cars up to serious speeds—and the last thing they wanted was someone going through a fence or tearing up their car.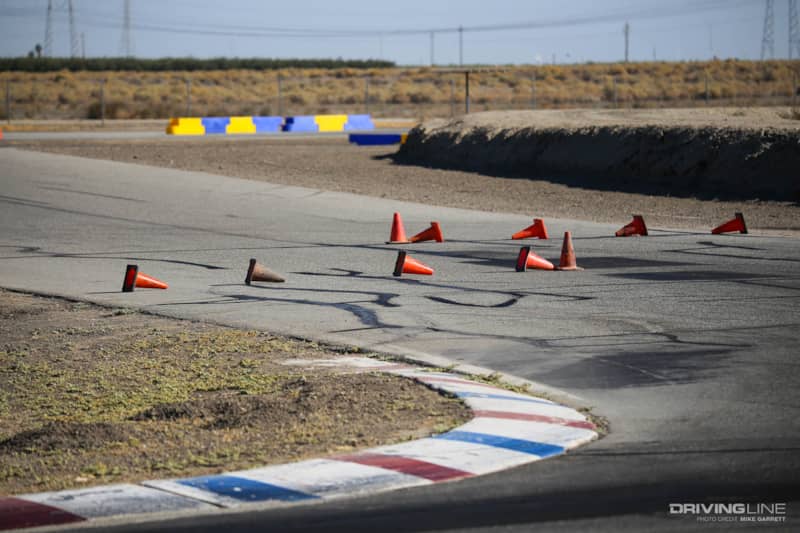 With timing beams set up just as they would at a normal autocross, it was time for a short drivers meeting before hopping in the cars. The rules were simple. Should you hit one of the few cones on the track you'd be docked one second off your time, and that was about it. It was time to drive.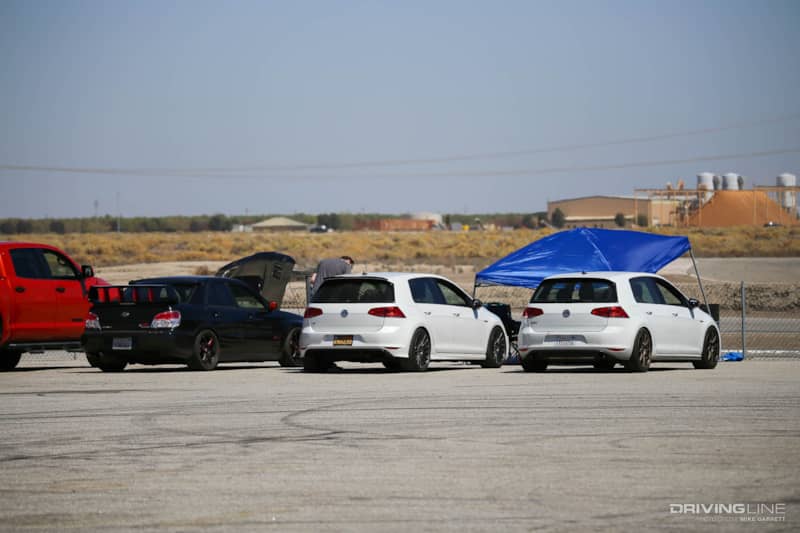 Smaller Track Means More Fun
The first couple of times out the idea was just to learn the course and get comfortable. At a typical autocross event you might be lucky to get five timed runs total, so every try needs to count.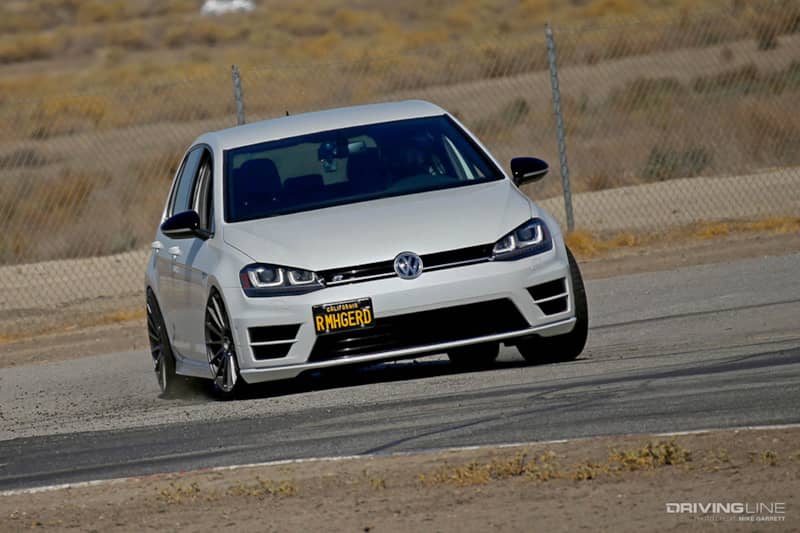 That wasn't the case here. With a relatively small group of cars and no run groups to sort through, you did your run, hopped in line to go again, and within a few minutes you were back out there.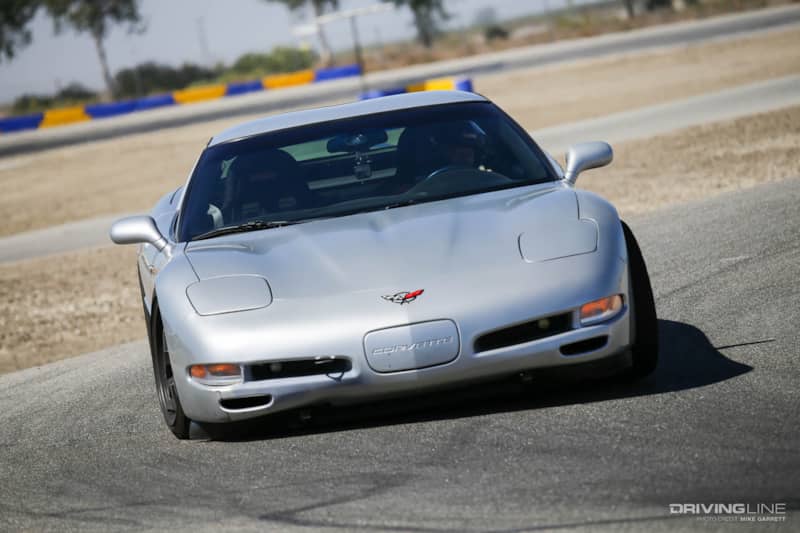 The amount of laps you got in basically came down to how hard you wanted to push both yourself and the car. Some the hardcore guys must have logged close to 50 laps with plenty of break time in between, while the GTI probably did somewhere between 20 and 25.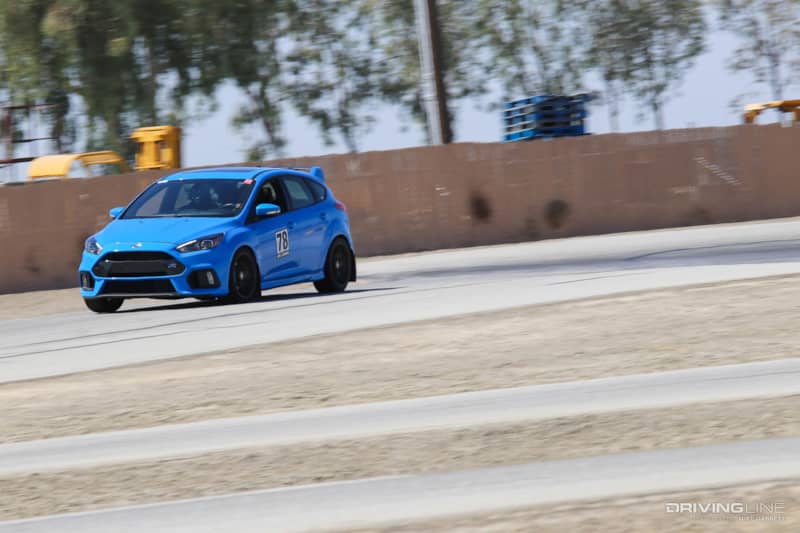 Naturally, the track itself was quite technical with a lot of very tight corners, but most of the cars seemed right at home on the small course, including our relatively small-sized GTI. A larger, wider car would of course be more challenging, but no doubt still plenty of fun.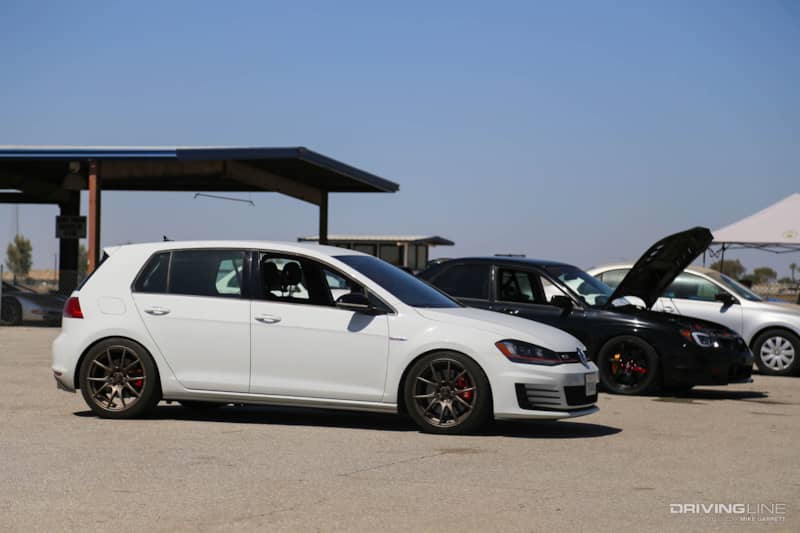 So Many Cool Cars
There was a decent variety of cars that came out to play, including unusual finds like a cherry MkII Toyota Celica Supra and a bright yellow McLaren P1 Hypercar. That car sure got everyone's attention when it headed out onto the track.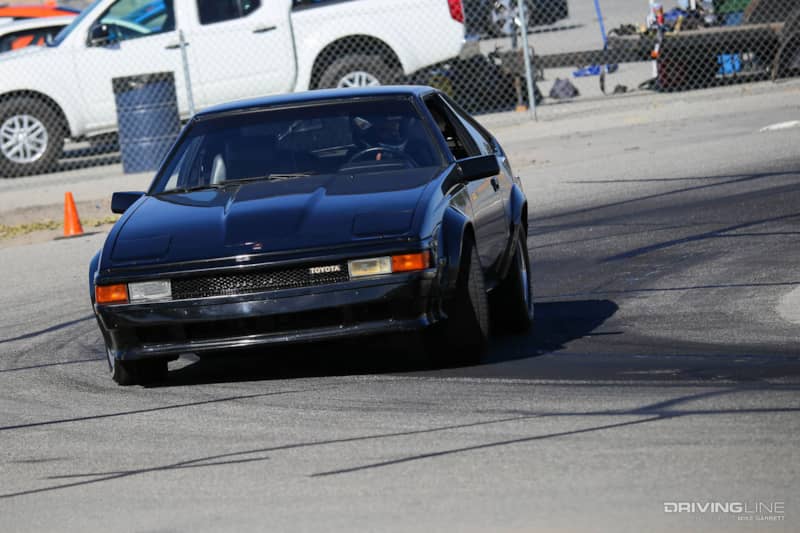 Sure, a small, dusty go-kart track isn't the ideal place to show off the abilities of the blindingly fast P1, but it was a lot of fun seeing it out there making some great noises for everyone.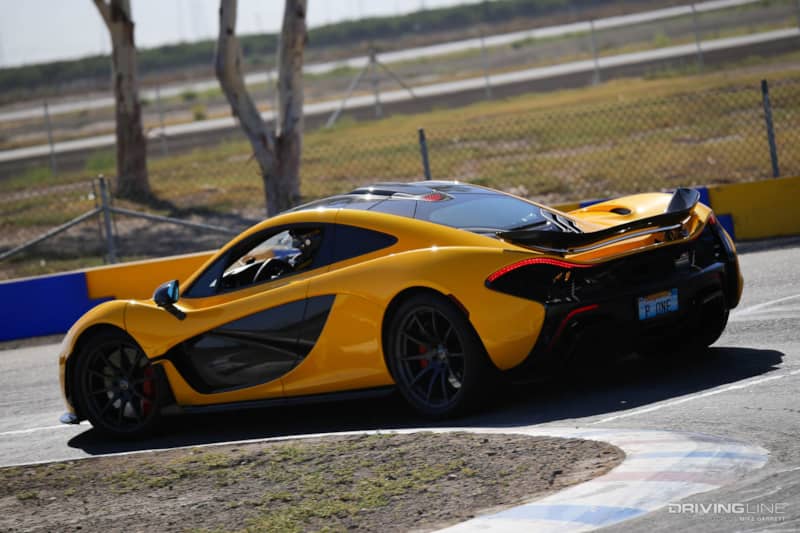 However, it wasn't the P1 that put in the day's top time. The battle for fastest overall was a back and forth affair between a hopped up Lancer Evolution and a C5 Corvette Z06, with the Evo coming out on top with a fastest lap of 68.992.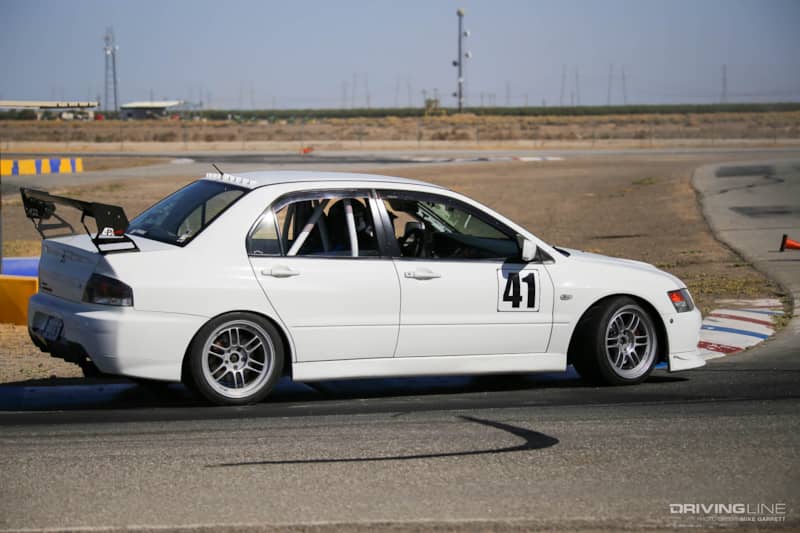 Back in the GTI with only ST XTA coilovers, ST rear sway bar and a set of WedsSport SA10-R wheels with Nitto NT05 tires, we put down a best time of 76.619, which we were satisfied with.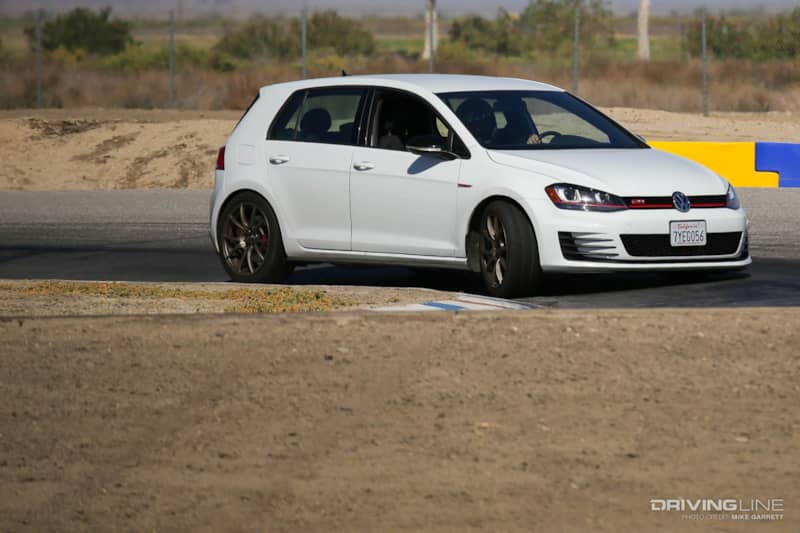 One Amazing Track Day
But looking at more than just lap times, the overall experience was fantastic. Like normal autocross, the overall slower speeds meant drivers were more comfortable pushing their cars hard, but the banked corners with rubber laid down on the racing line felt more like a full size track day.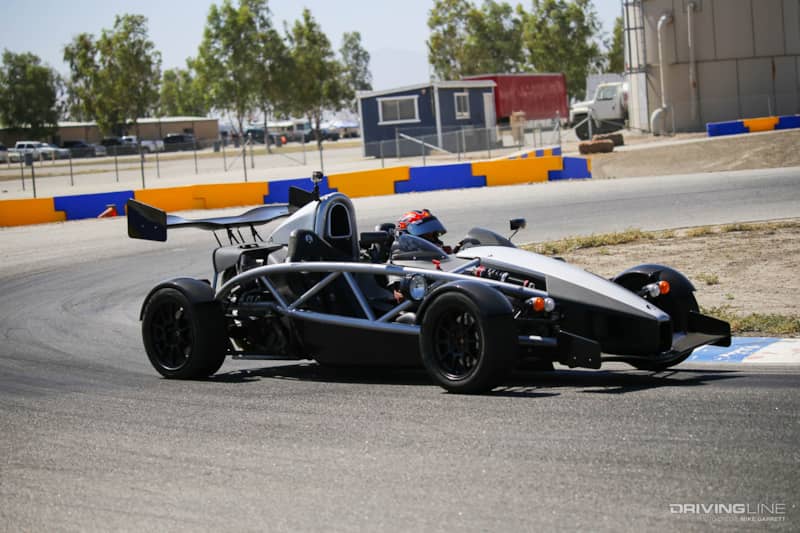 While we enjoy the challenge of navigating cones at a parking lot autocross, it was refreshing to have the straightforward track layout and just focus on going quickly and experimenting with driving techniques to get through the corners as fast as possible.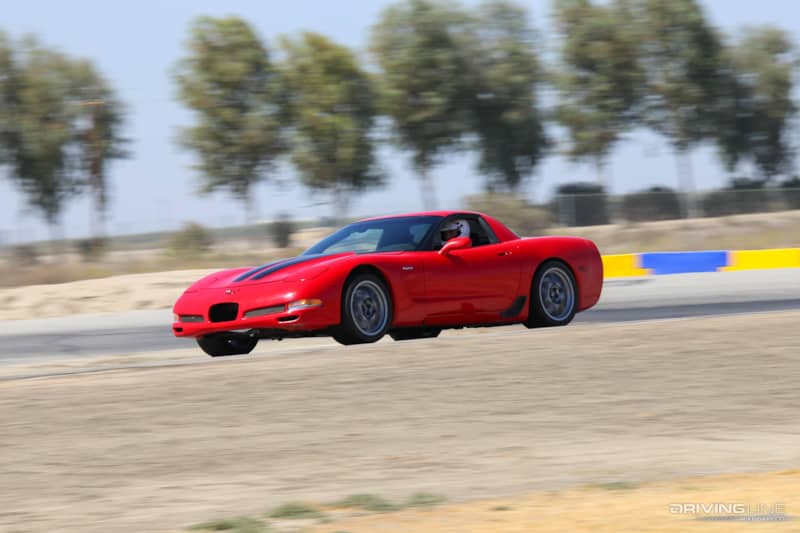 With the overall laid back vibe, the ability to run as much as you want and the unique opportunity to race a full size street car on a kart track, it turned out to be one of the most fun days we've ever had behind the wheel.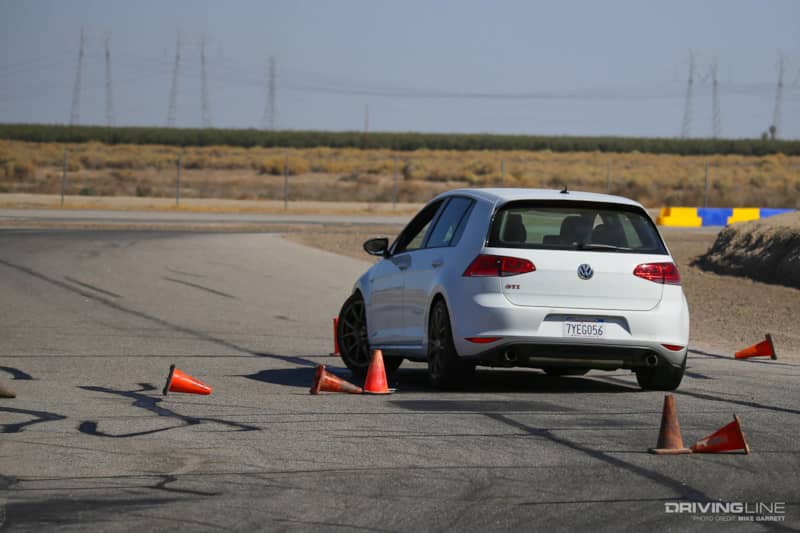 The Omega Motorsport crew wasn't exactly sure when their next "kart track day" would be, but after all the fun we had you can be sure that we'll be clearing our schedules when the next one comes around.
Want to know what it's like to autocross? We took the GTI out to the parking lot to have some fun!