Racing vs. Normal Off-Road Vehicles - What's the Difference?
Any vehicle that can sustain the rugged conditions of off-road trails is already beefed up to a certain extent - you don't see Toyota Yaris' or Chevy Mailbus out on the trail for a reason. The serious off-roader will of course modify their vehicle beyond stock, but what's the difference between the Weekend Warrior and the Professional Racer? While to an untrained eye a off-road buggy is an off-road buggy, taking a look at just a few of the parts that go into these professional Ultra4 racing machines should start to give you an idea.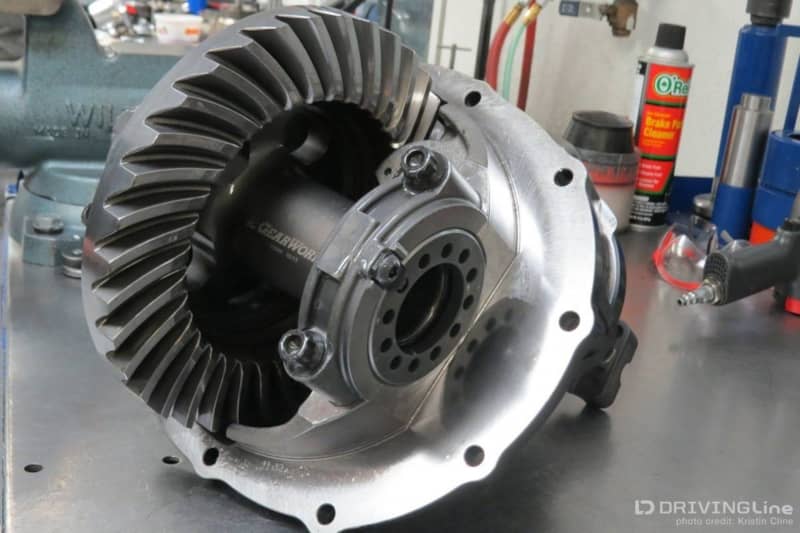 We all know that not all differentials are created equal...but shown above is the King of the Kings when it comes to heavy duty. Gear Works High Pinion 10" does far more and will withstand far more than your average diff (and that's an understatement).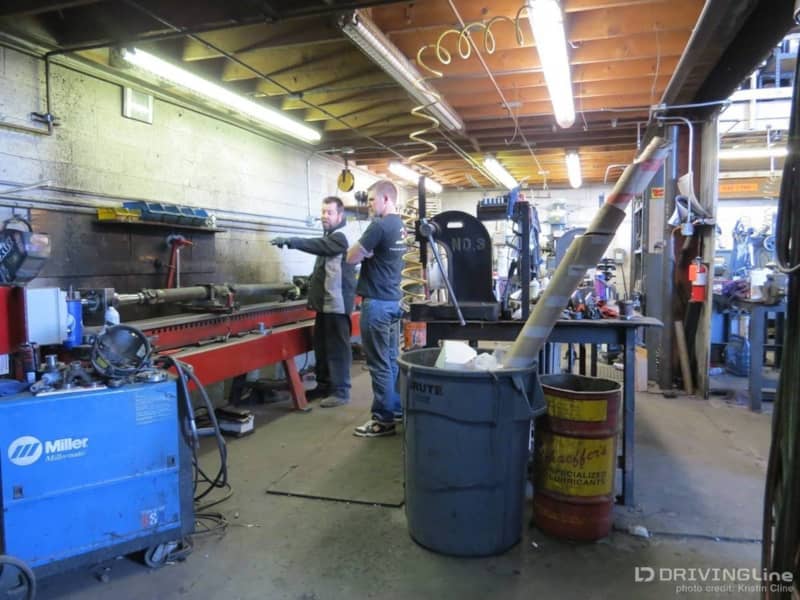 Every part that goes on an Ultra4 vehicle must be tested and improved upon. Here Nick Nelson works with one of his partners, Adam's Driveshaft & Off Road. Nick has built a relationship over the years with Adam's and they work together to R&D better parts for Ultra4 racing.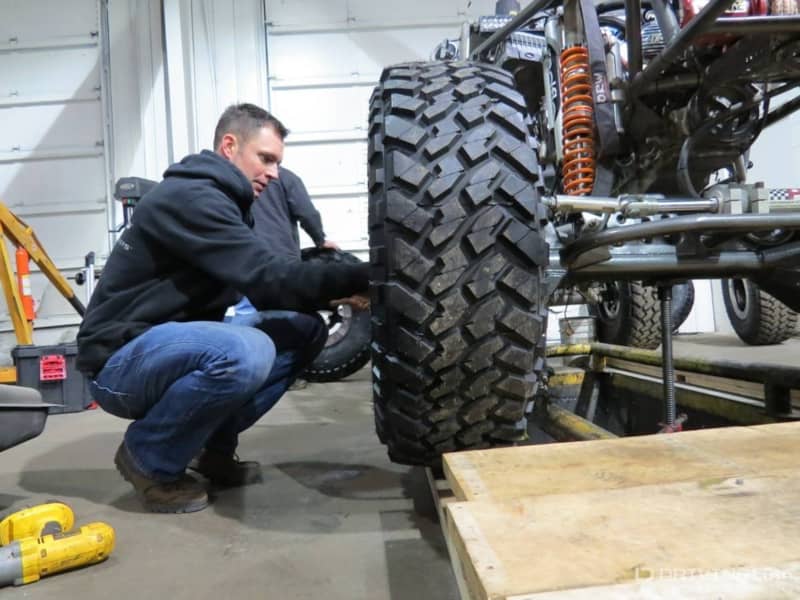 Tires are where the rubber meets the road, rock, or trail. When you're pushing the horsepower that these guys are, you'd better have a tire that can grip enough to get it to the ground. Here Derek West is prepping his Ultra4 machine with Nitto Trail Grapplers.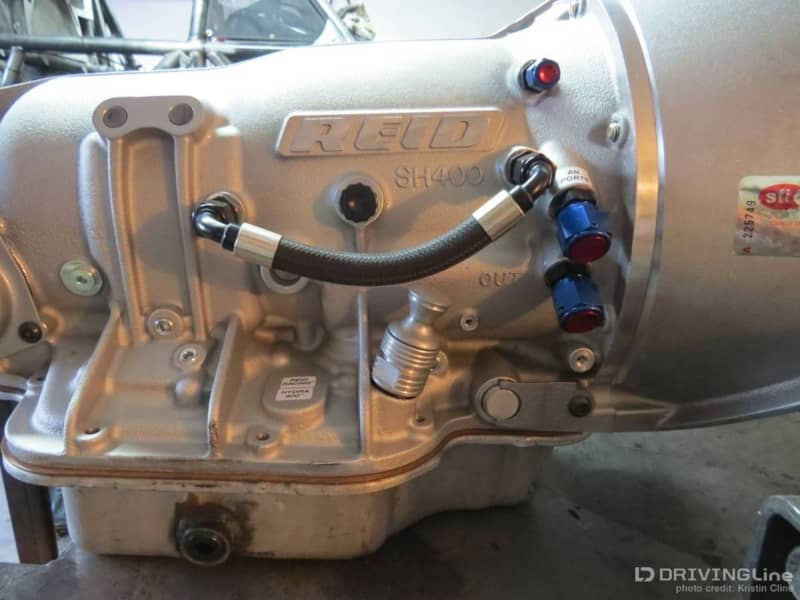 With a case designed to withstand gears busting loose inside (something that can be extremely dangerous for drivers), this Reid transmission is ready for race day.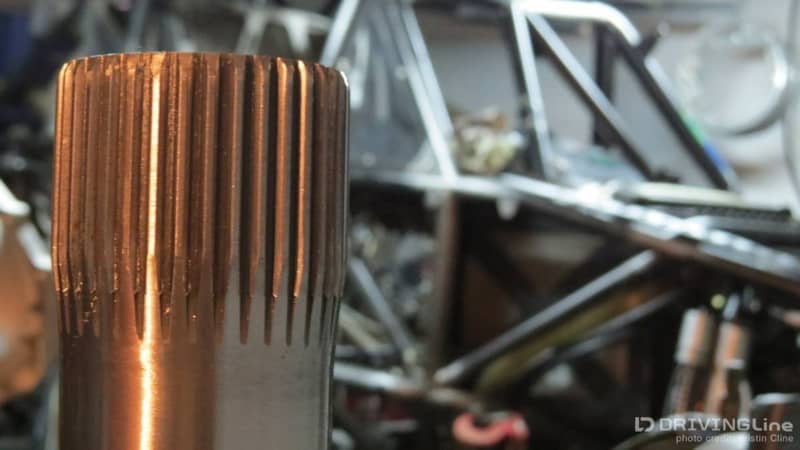 Now those are some splines - a usual axle would be about half this diameter along with shorter and less "toothy" splines.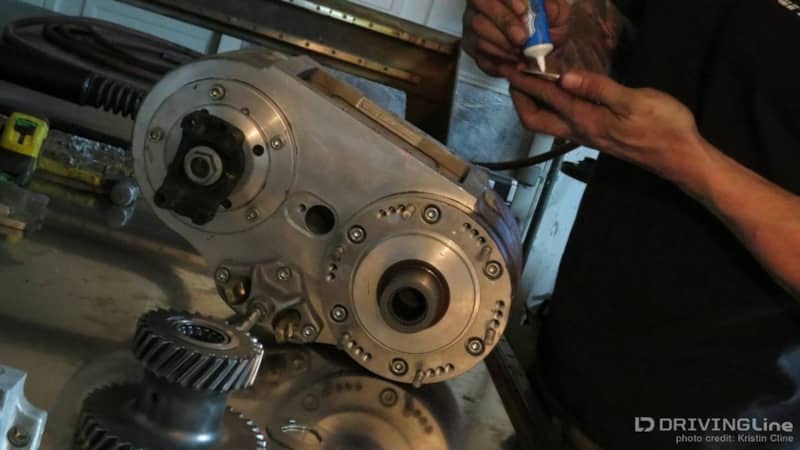 One mondo transfer case...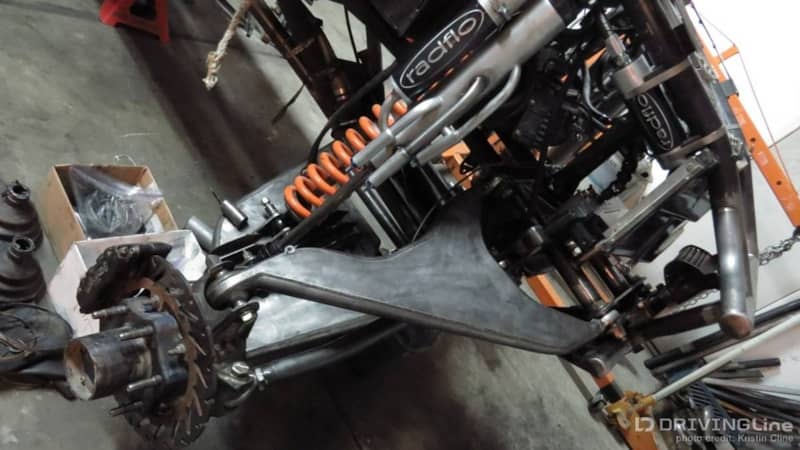 Shocks with multiple resevoirs and bypass tubes. These aid in both the cooling of the shock as well as allow for fine tuning. Suspension plays an enormous role in these vehicles! These are just a few of the many upgrades these professional Ultra4 racing vehicles require to withstand ultimate terrain such as King of The Hammers.