Raul Gomez Wins the Ultra4 Nitto Race of Kings at the Progressive 2022 King of the Hammers Powered by Optima
In what was one of the most thrilling races in recent Ultra4 King of the Hammers history, Raul Gomez was crowned King in the 2022 Ultra4 King of the Hammers, Nitto Race of Kings.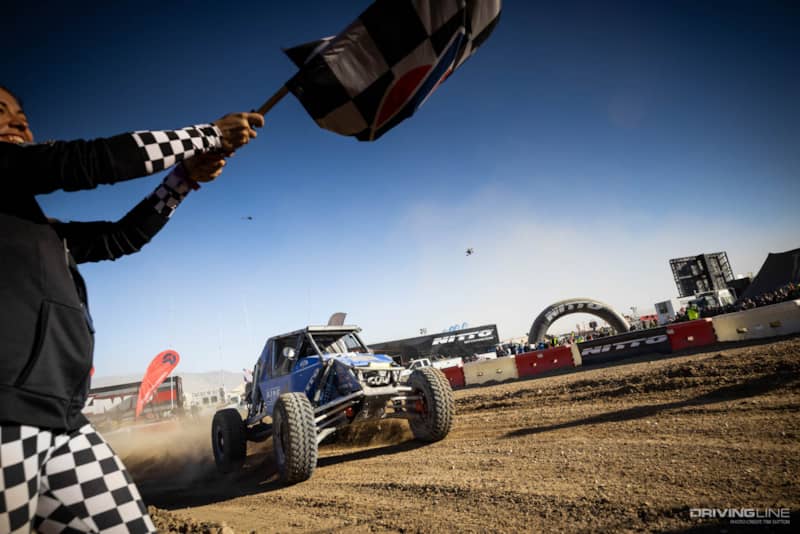 It's been described as "an eight-hour car crash." Over 212 miles of lake beds, sand, dirt, silt, and boulders, spanning three laps against nearly a hundred competitors, it's the ultimate test between man and machine. But grueling as this year's King of the Hammers was, the third lap of Nitto Race of Kings proved to be the most dramatic stretch of Ultra4 racing we've seen in years. 
The first lap of the race consisted of a long stretch of fast-desert course out to Cougar Buttes and back. Loren Healy suffered a break early on in the race, losing precious positions he had the advantage over due to a blazing qualifying run that included a dramatic jump down the final rock section of the course. Loren strategically pulled himself out to preserve the car, but his teammate and fellow Fun-Haver, Vaughn Gittin Jr, pressed on in his Bronco 4400.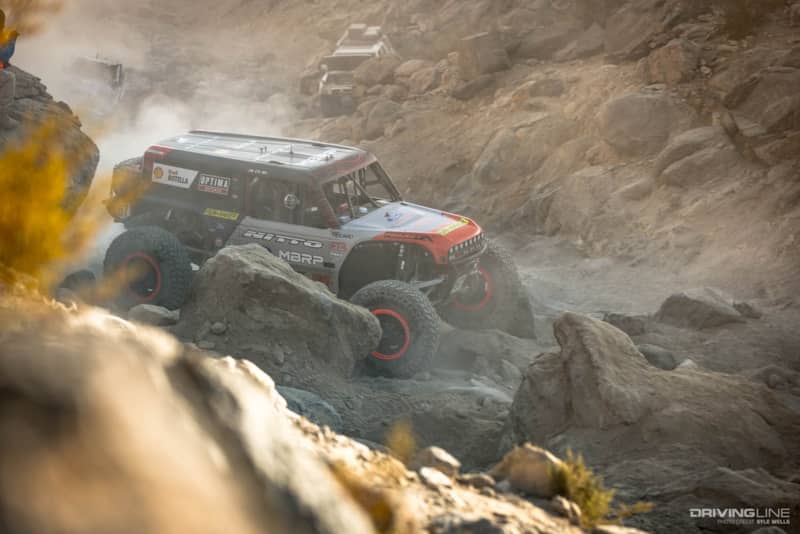 Lap two would prove to separate the leaders of this race from the pack of racers still moving behind them. Three-time King, Jason Scherer, and hopeful King, Raul Gomez, found themselves in a battle for first place through lap two and three, with Scherer pulling a 45 minute lead over Raul at one point. But that huge lead wouldn't last for Scherer as he made his way down Outer Limits on the third lap.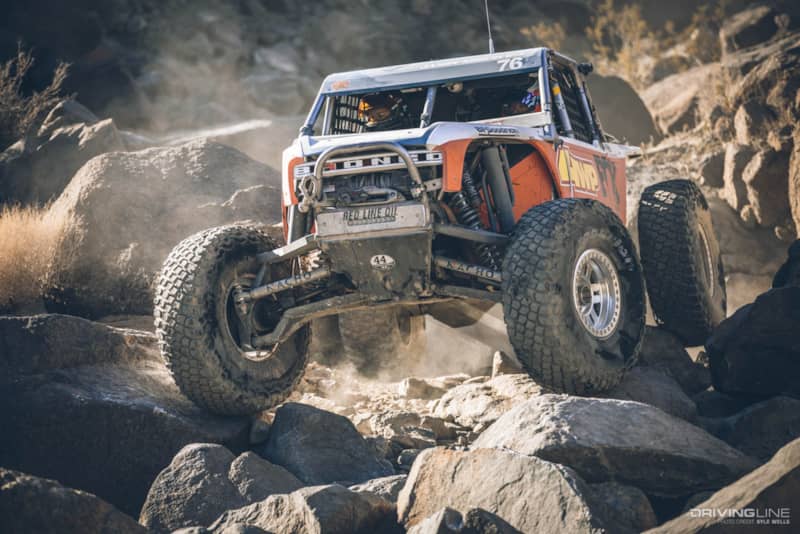 Scherer, who had already suffered three flat tires (one of which he had to chase down a hill), was making quick work of the rocks in Outer Limits when a line choice found him flopping the 4400 Bronco on its side. Quickly realizing his co-driver couldn't exit the car to winch, Jason got out of his harnesses and climbed out to begin winching in an effort to right the car. While attempting to jump down off the car and pull the winch line, he lost his footing while landing and fell onto his back. With all of Hammertown and the live show audience at home watching in horror, Jason stood up and appeared to have the wind knocked out of him as his co-driver climbed out to assist in winching the car back onto all four tires.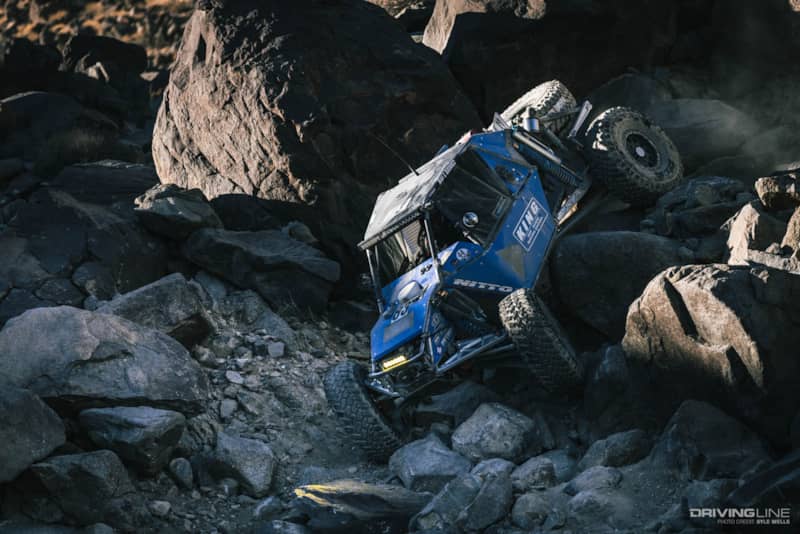 Just as they pulled the winch line across the trail, Raul Gomez appeared from around the boulders, closing in on first place. In this crucial moment, only two things could have happened. Scherer could keep his winch line taut, signaling to Gomez that he intends to hold his position. Or he could let the line down and allow Raul to pass him for first place. King of the Hammers has always shown the true spirit of competition, and Jason's decision to allow Raul to pass him and take a shot at winning his first ever KOH was just the kind of selfless act we've seen time and time again in the face of this intense competition. This pass in rocks of Outer Limits would be the pivotal moment that lead to Raul Gomez taking the crown for the first time in his racing career, an achievement he's dreamed of for years.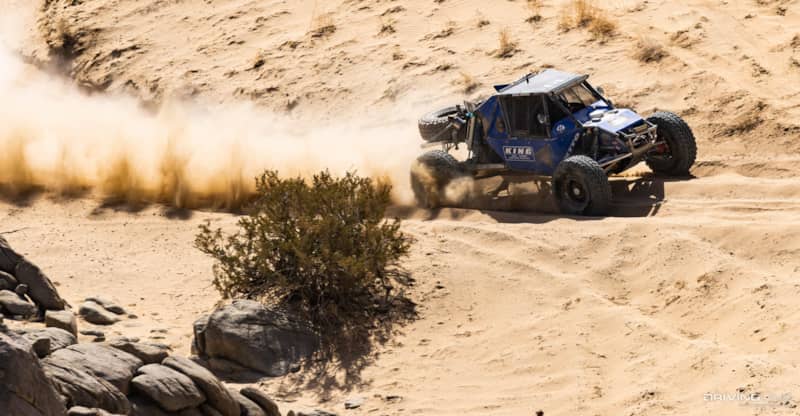 With clean air in front of him and a short desert section to go on his last lap, Raul Gomez put the pedal down headed back for Hammertown. Scherer was able to right his car and get back to his race, but Raul's new lead on corrected time solidified his win. Nitto Tire driver, Josh Blyler, pushed hard behind Scherer, eventually bringing his Miller Motorsports Pro Chassis car across the checkered flag in third place, rounding out this year's podium.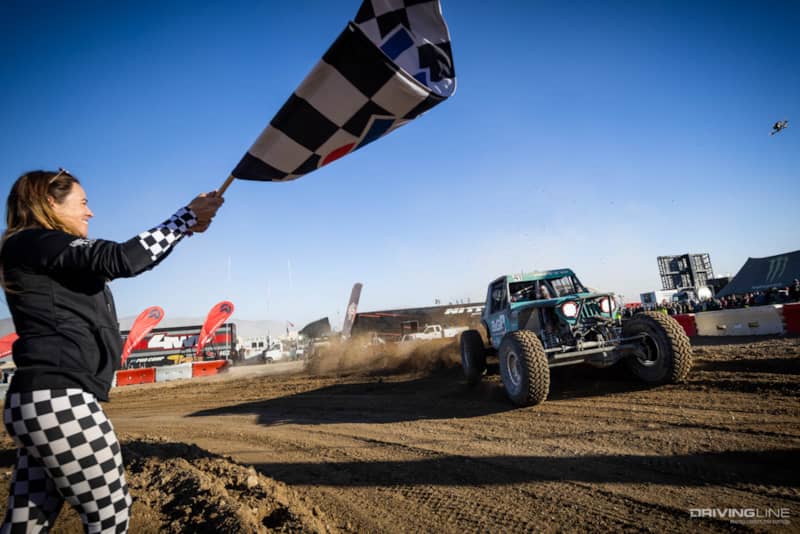 An honorable mention for the Team Nitto is Vaughn Gittin Jr.'s 6th place finish. Vaughn started the day in 66th place, making up 60 positions by the end of his third lap, proving his driving strategy and pit support are just as effective as his Triton Engineering Bronco race car on this 212-mile course.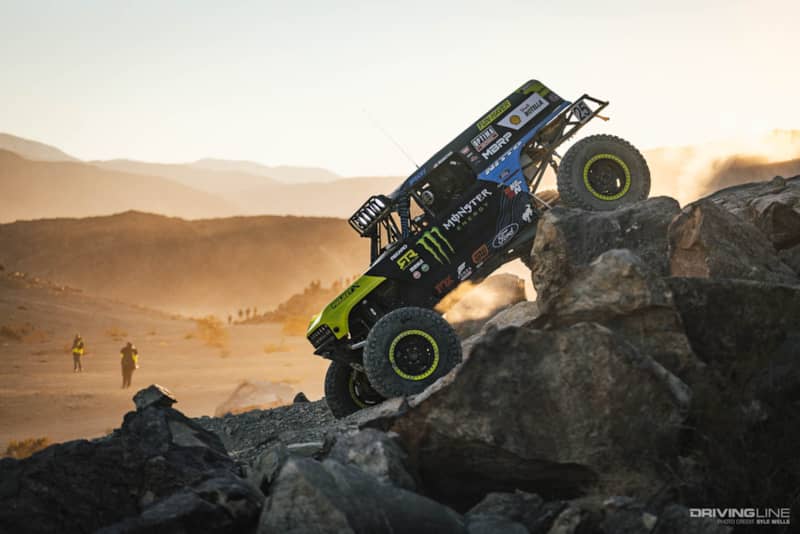 Raul was rightfully excited when asked how he felt about the win, "This is so freaking awesome! 12 years ago we wanted to go race Ultra4, but we were green as green could be. Here we are at the top of the podium 12 years later. This is the awesomest, raddest event in the world!" He continued, "This year's race was a battle— I'd lost communication with the team for about the last two hours of the race. Passed Jason Scherer at outer limits, but then I got stuck and had to winch twice. My Nitto tires didn't go flat during the race at all, which I know helped me get past him and stay in front."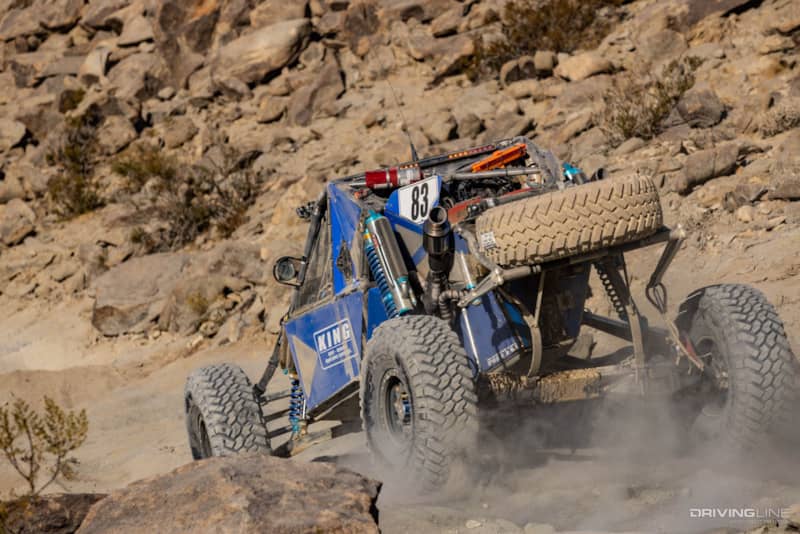 When asked if there had been any challenges getting prepared for race day, Raul replied. "We just got this car, it landed on the lakebed on Tuesday. Didn't really have any seat time in it (maybe 20 miles or so), qualified on Wednesday. Today was the shakedown, right? We only had the midrange box in it today, so max speed was 88mph. We'll start tearing down the car on Monday and get it ready for the next race."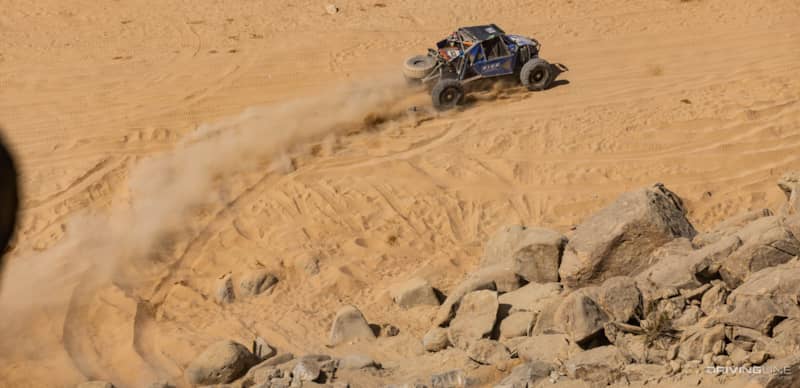 UFO Fabrication, operated by fellow Ultra4 racer, Joe Thompson, works directly with Gomez Brothers Racing. After the race, one of their pit crew members gave us some of the details about the fresh-from-the-fab-table car, "It's a brand new car, but has the same width and wheelbase as his last car. We're constantly trying to improve, so everything we've learned over the last nine years has gone into this new car. New non-clutching axles in the front end, parallel shock mounting gives us a little more travel in the front and the rear. Still a single seat, it's been proven, the Gomez Brothers love driving by themselves. Made more of our own parts, trying to make them more robust than what we can buy off the shelf."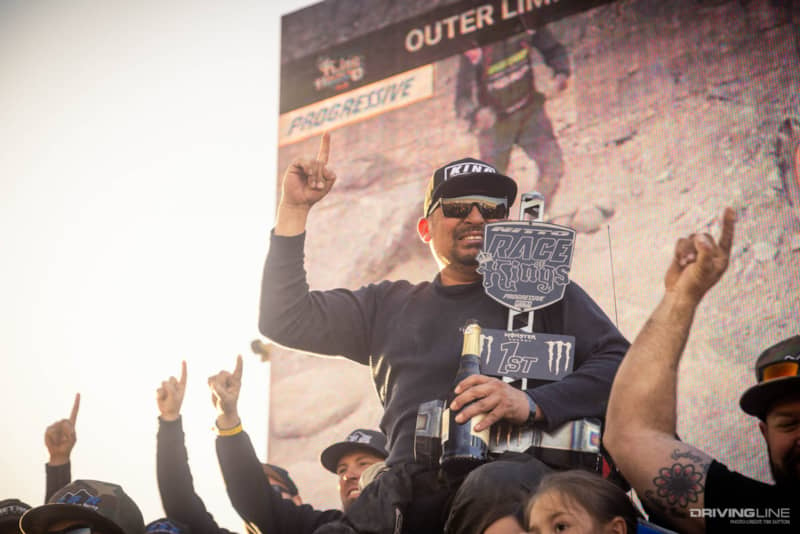 Bravado isn't false when you're sitting on the top of the podium, and Raul spoke with appropriate confidence when asked if he thought he'd get the win 10 days ago, "I knew we'd win, we got second and third last year- I didn't come here not to get first place. We put a lot of work in, my team and I put our heart and soul into these races. We came here to win." 
Other 2022 King of the Hammers Firsts: Nitto Wins Big with Ford Bronco and 4400 Unlimited Finish
Raul wasn't the only driver on course with a new car. Loren Healy's new Bronco race car, built by Triton Engineering, features fully independent suspension in both the front and rear. The drivetrain changes also include portal axles at all four corners, providing extra ground clearance for this boulder-ridden course.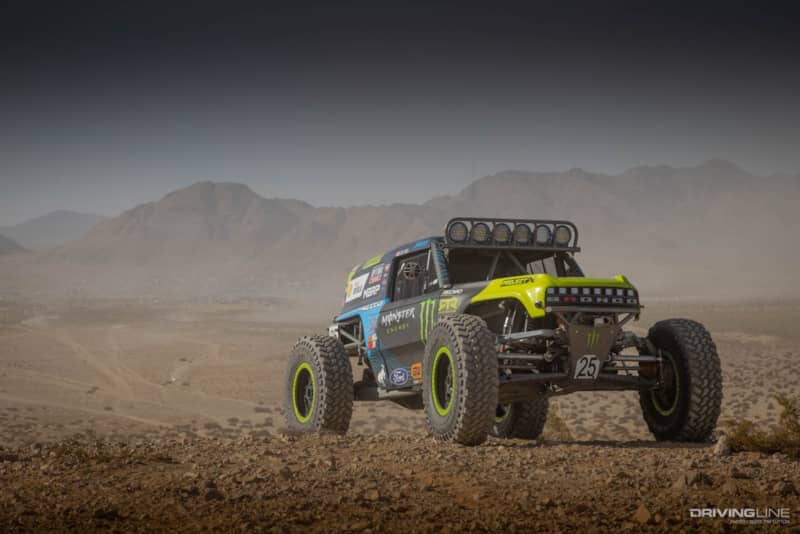 This was also the first finish at KOH 2022 for Nitto's 42-inch Trail Grappler tires mounted to a 20-inch wheel—a wheel and tire combination we expect to climb even higher than Vaughn Gittin Jr's 6th place finish in coming years.
2022 Ultra4 Racing King of the Hammers, Nitto Race of Kings Race Results (Top 10)
1. Raul Gomez
2. Jason Scherer
3. Josh Blyler
4. Marcos Gomez
5. Erik Miller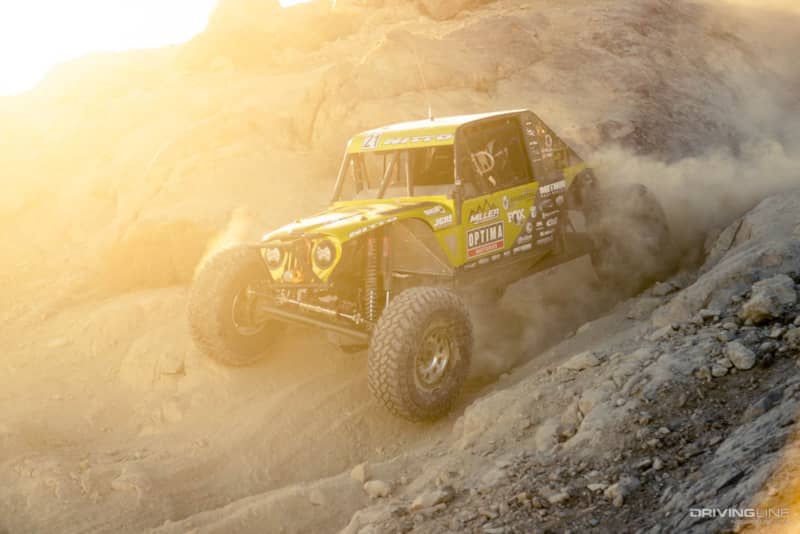 6. Vaughn Gittin Jr.
7. Shannon Campbell

8. Cody Miller
9. Tom Wayes
10. John Webb
Congratulations to the Nitto Team, 2022 Nitto Race of Kings Finishers:
Cody Addington placed 13th and Jason Blanton placed 15th.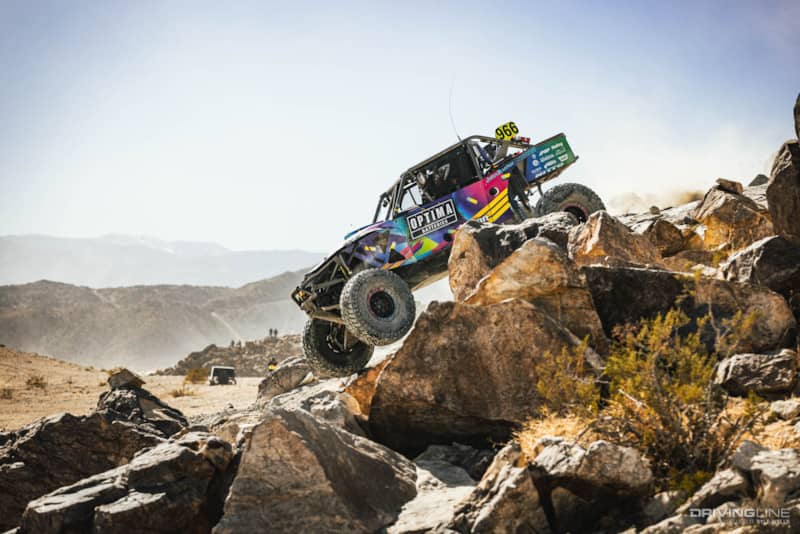 Bailey Campbell took home 19th and Casey Currie placed 21st. Josh Barkey, who was piloting the the fourth Bronco body 4400 car for MBRP finished in 53rd place.