Team Nitto Dominates At Ultra4 Nitto Tire Nationals, Vaughn Gittin Jr. Crowned 2021 National Champion
To be at the top of one's game, you have to have serious dedication, a team of great supporters and a willingness to push harder than your competitors. Team Nitto has had that from the very beginning and it certainly showed at the Ultra4 Racing Nitto Nationals this last weekend, as many of the team's top drivers finished top 10 in their respective classes, and one Team Nitto driver took home the National Championship title for 2021!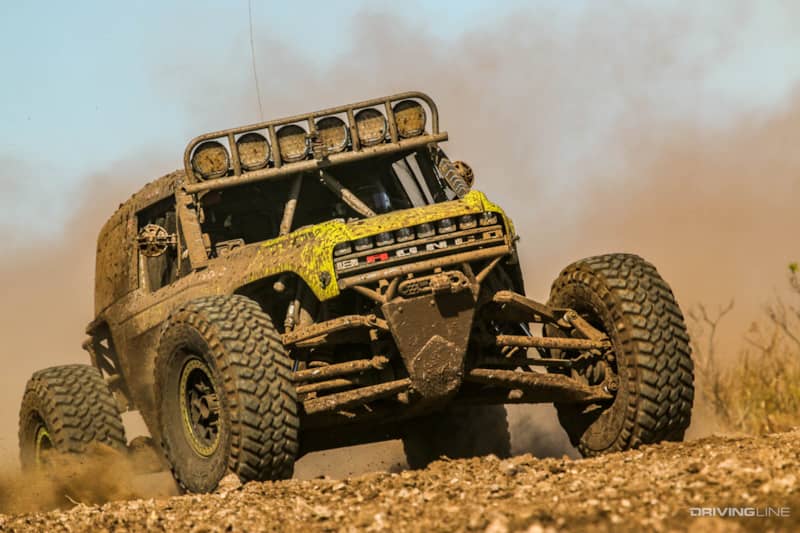 Qualifying:
The Nitto Tire Nationals weekend at Cross Bar Ranch in Davis, Oklahoma kicked off with qualifying on the morning of Friday, October 15. Up first was the 4900 Can-Am UTV Class, which saw stand-outs like Dustin Robbins and Ryan Rockhold put down some of the quickest laps of the class, while long-time Can-Am driver Jamie McCoy put down a pole-setting run of 1 minute and 44. 604 seconds. Not far behind the top three was Shannon Campbell, racing his Polaris RZR for just the second time this year. He qualified with a time of 1 minute and 54.208 seconds, putting him in seventh for the main race.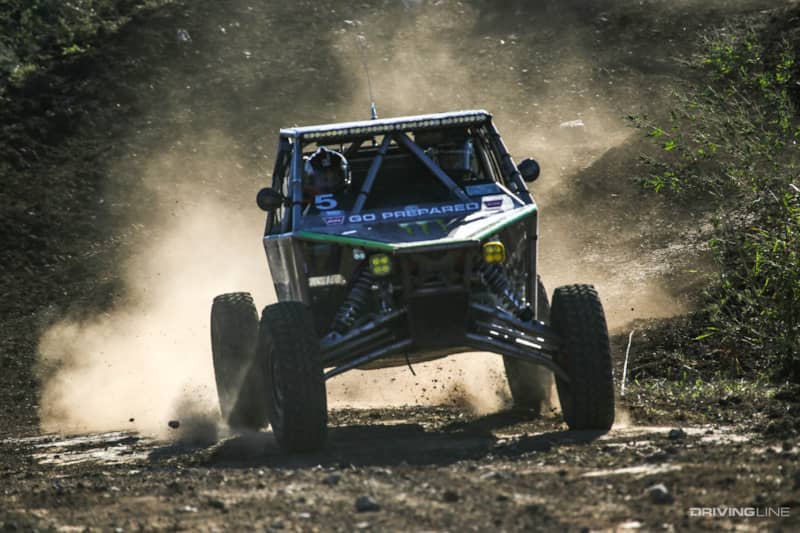 Following the UTV Class, the EMC classes hit the short course for their qualifying runs. In the 4600 Spidertrax Stock Class, Brad Lovell made quick work of throwing down the quickest class time of 2 minutes and 1.510 seconds in his new Ford Bronco Stock rig. Following closely behind were Josh Atteberry and Jon Schaefer, with Nitto driver John Snell qualifying in seventh position with a time of 2 minutes and 18.982 seconds.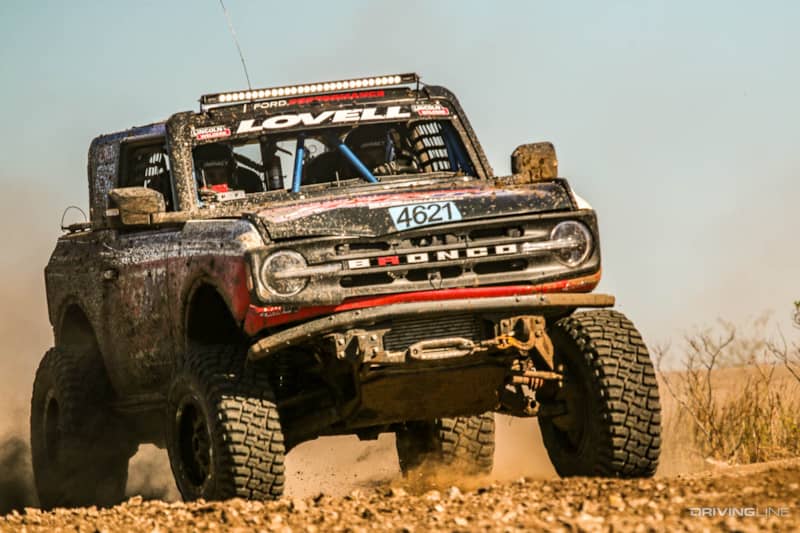 In the 4500 Yukon Gear & Axle Modified Class, Duane Garretson secured the pole position with a qualifying time of 1 minute and 54.676 seconds, followed by Cody St. Clair and Rick Lavezzo. In the 4800 Branik Motorsports Legends Class, it was Chayse Caprara who qualified in first with a pole-setting time of 1 minute and 45.867 seconds, a full five seconds faster than second-place qualifier, Jeremy Jones. Team Nitto driver Casey Gilbert did not qualify, giving him a rear start for Saturday's main race.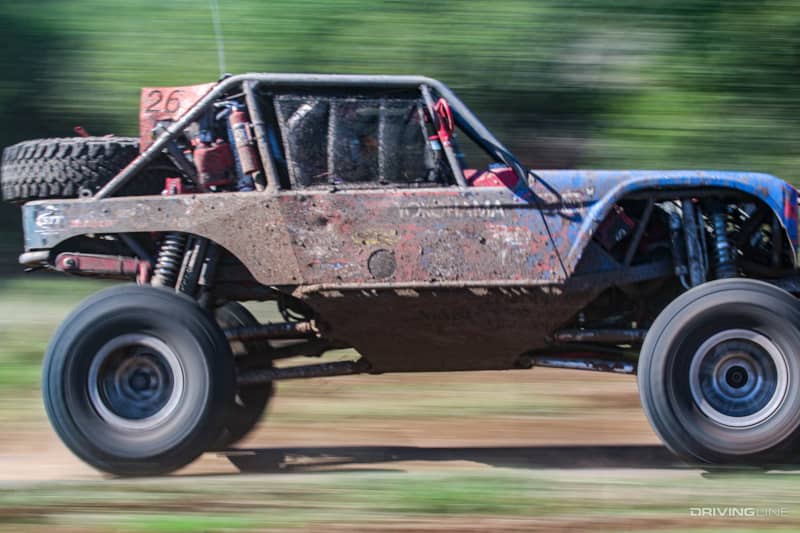 By the time the 4400 Unlimted Class hit the course, it was well worn and the fastest time had been set at just under 1 minute and 45 seconds. But not to be outdone, Team Nitto quickly shaved seconds off the fastest times of the day, with Wayland Campbell securing the pole position with a qualifying time of 1 minute and 40.350 seconds. JP Gomez qualified second, with a lap time just .106 seconds slower than Campbell's amazing sprint, while Vaughn Gittin Jr. came in a close third, with a qualifying time of 1 minute and 40.786 seconds. Of the top ten qualifiers in the 4400 Class, nine were Team Nitto drivers; 15 Team Nitto drivers qualified in the top 20.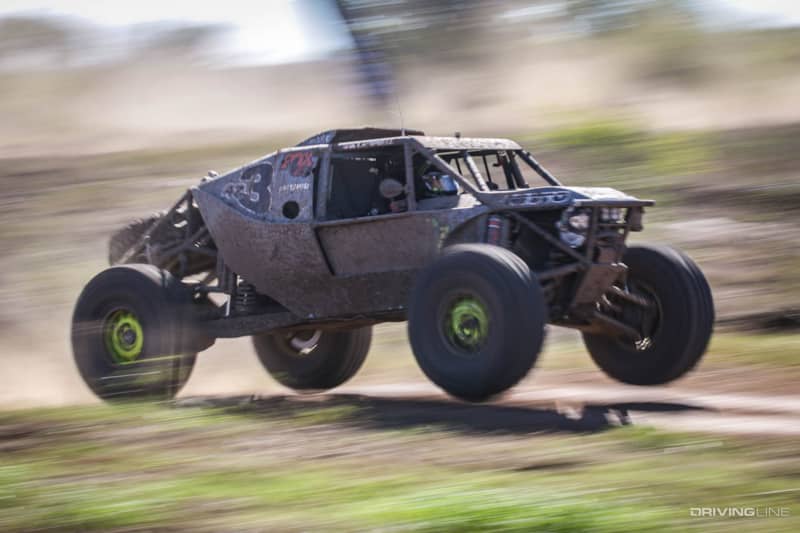 Main Races:
In a bit of a change-up, the 4900 Can-Am UTV Class main race took place on Friday afternoon, pinning drivers not only against their fellow competitors and the varying terrain, but also against the setting sun. Competitors were charged with running six loops, three A loops and three B loops, for three full laps totaling out just over 90 miles.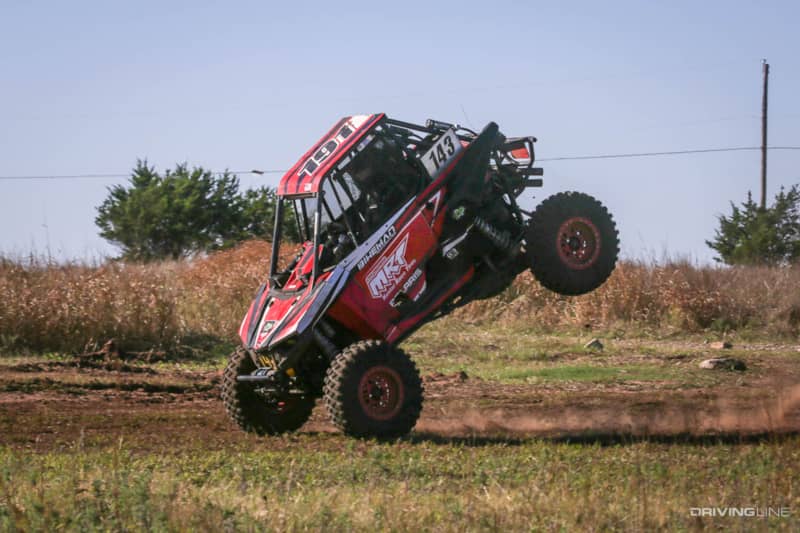 Jamie McCoy, having secured his position on the pole earlier in the day, looked to be setting the fastest pace out front until confusion over looping through the short track before going out on the next loop caused him and many other top competitors to fall back in the running.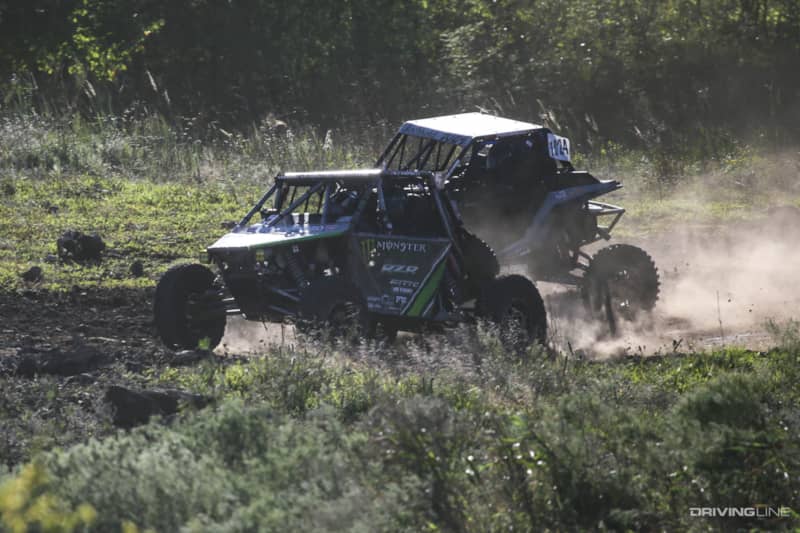 When all was said and done, Joshua Smith outran the entire pack, coming across the finish line in a grueling 3 hours, 45 minutes and 30.118 seconds. Second on corrected time was Team Nitto driver Shannon Campbell, with Brian Stone rounding out the top three.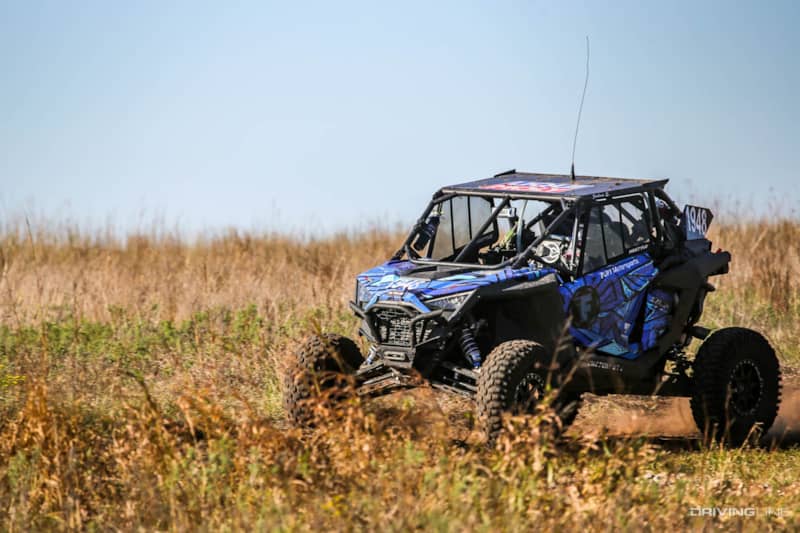 On Saturday, the main race for the EMC classes started at 10am. The 4600 Spidertrax Stock Class had to complete three loops total (two A loops and one B loop), while the 4500 Yukon Gear & Axle Modified Class and the 4800 Branik Motorsports Legends Class had to complete five loops total (3 A loops and two B loops).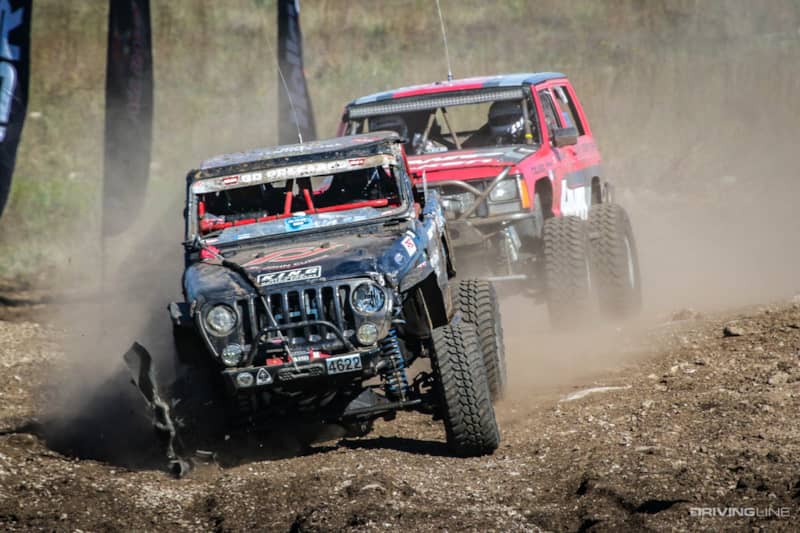 With just one rock/forested loop to tackle, the 4600 Class saw a rather quick checkered flag, with Brad Lovell running out front from the beginning and crossing the finish line in 1 hour, 50 minutes and 25.174 seconds. Seventeen minutes later, Jon Schaefer crossed the finish line, followed closely by Nitto driver John Snell.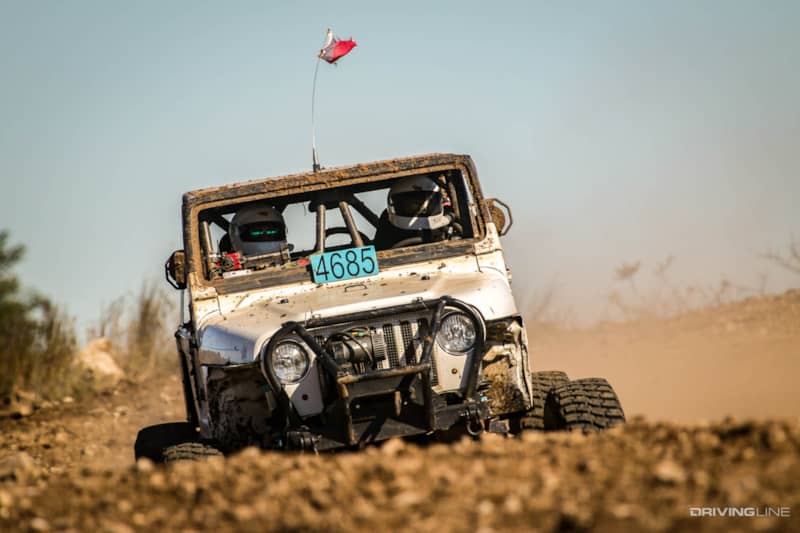 In the 4500 Class, Duane Garretson battled to stay out front, running in physical first through the entire race. He crossed the finish line in first after 3 hours, 3 minutes and 5.268 seconds. Taking second place was Cody St. Clair, followed by Justin Hall, who completed the required loops in just under 3 hours and 20 minutes.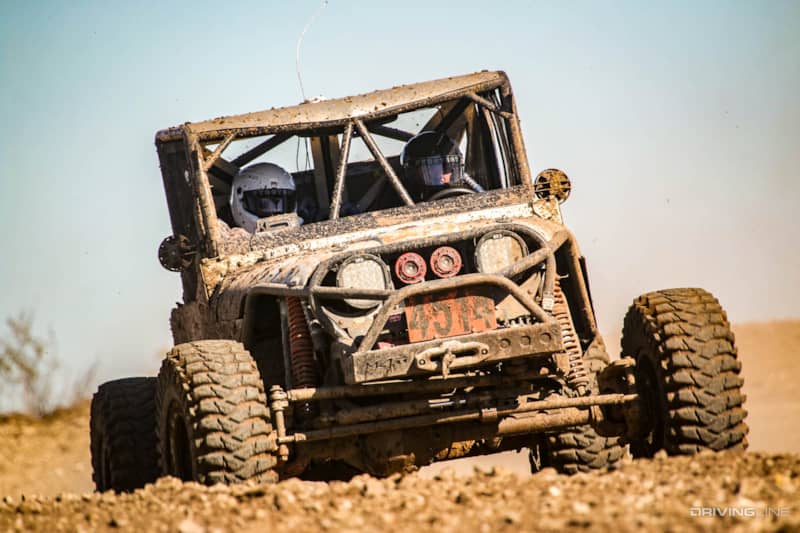 In the 4800 Class, Chayse Caprara was on a mission to stay out front, running the fastest A-loop pace of the entire class. But the course eventually got the better of him, shredding tires and knocking him back to an eventual seventh-place finish. This allowed for other top drivers to sneak past on elapsed time, including Team Nitto's Casey Gilbert, who made quick work of moving up in the pack both physically and on elapsed time. When the checkered flag dropped, it was Gilbert who took top honors with a time of 2 hours, 52 minutes and 53.551 seconds. Following him on to the podium were Steve Graff and Jeremy Jones.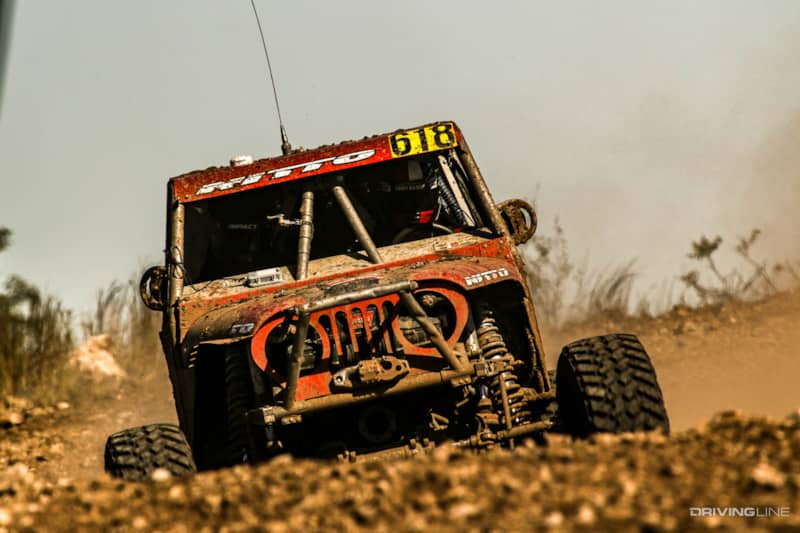 Once all EMC competitors finished or were recovered from the race course, the 4400 Unlimited class lined up for their last Ultra4 race of the 2021 season, a seven loop battle of the best off-roading Cross Bar Ranch has to offer. Starting in pole position, Team Nitto driver Wayland Campbell made quick work of the go-fast, desert A loop, throwing down the fastest time of all of the classes — a 21-minute-flat sprint. But there was nothing Wayland Campbell could do to keep fellow Team Nitto drivers like JP Gomez, Vaughn Gittin Jr., Paul Horschel and Cade Rodd from chasing right on his heels.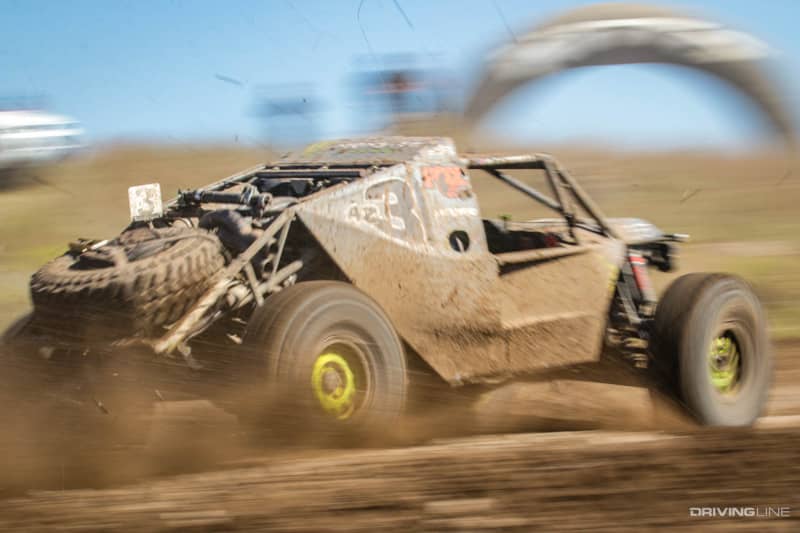 Unfortunately, the quick pace caught up to some of the drivers right off the bat, with Kevin Porterfield breaking on A loop and retiring after just one loop of seven, while Paul Horschel retired after just one full round of the A and B loops with a broken front axle.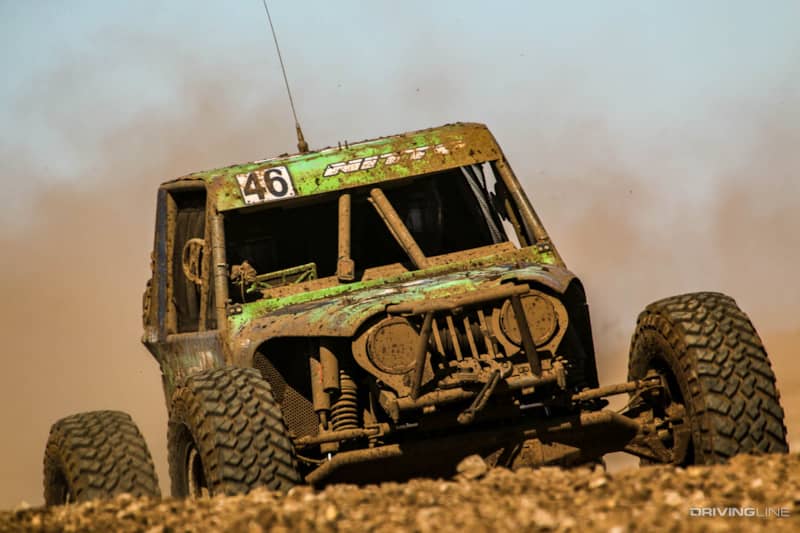 Wayland Campbell ran out front for most of the race until his car's tensioner rendered his water pump non-functional, ending his race after five of the seven required loops. Fellow Team Nitto driver Cade Rodd also retired after his fifth loop due to mechanical failure. Bryan Crofts also saw a number of mechanical issues, but his pit crew was able to keep his car running to complete all seven laps for a 15th-place finish.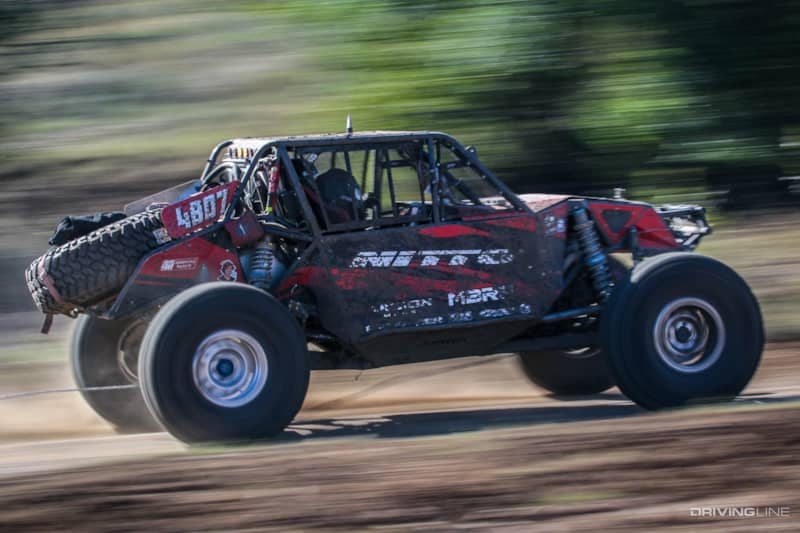 Having started in 16th position, Bailey Campbell ran a clean race, avoiding the mechanical issues the rest of the Campbell crew saw over the weekend. She was able to move up among fellow competitors in position and time, crossing the finish line in eighth overall. Similarly, Josh Blyler moved up from 13th starting position, outrunning fellow competitors one by one until he took the checkered flag in first position with an elapsed race time of 3 hours, 12 minutes and 3.409 seconds. Following closely behind was Vaughn Gittin Jr., who finished in 3 hours, 13 minutes and 16.449 seconds for a second-place finish overall. Rusty Blyler, having also moved up from the middle of the pack, took third place with an elapsed time of 3 hours, 16 minutes and 4.8 seconds. That, boys and girls, is another Team Nitto podium sweep in the 4400 Unlimited Class.
Championship Points:
Team Nitto has done an outstanding job throughout the 2021 Ultra4 season, securing many podium positions and racking up Championship points. Among the top competitors were John Snell in the 4600 Stock Class, who took his class's Western Series Championship title home, as well as fifth in National Championship points; Casey Gilbert in the 4800 Legends Class, who took his class's Eastern Series Championship title home, as well as the National Points Championship title; Bryan Crofts, who took the 4400 Western Series Championship title; Raul Gomez, who took second in the 4400 Western Series Championship; Josh Blyler, who took third in the 4400 Class Eastern Series Championship; and Bailey Cole, who took second in the 4400 Northern Series Championship.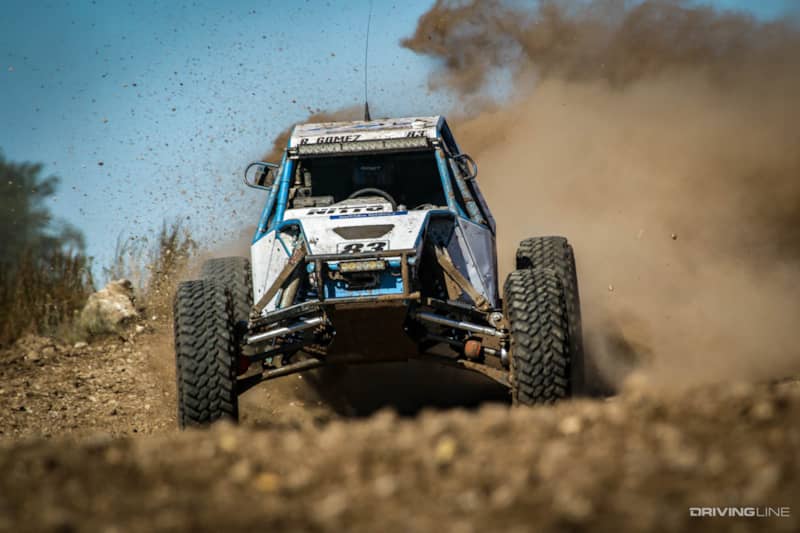 But only one competitor can be the biggest champion of them all each season, and for 2021, that honor went to none other than Team Nitto's Vaughn Gittin Jr. He joins the ranks of many Team Nitto National Champions, and shares the top 10 National Championship list this season with eight other Team Nitto drivers.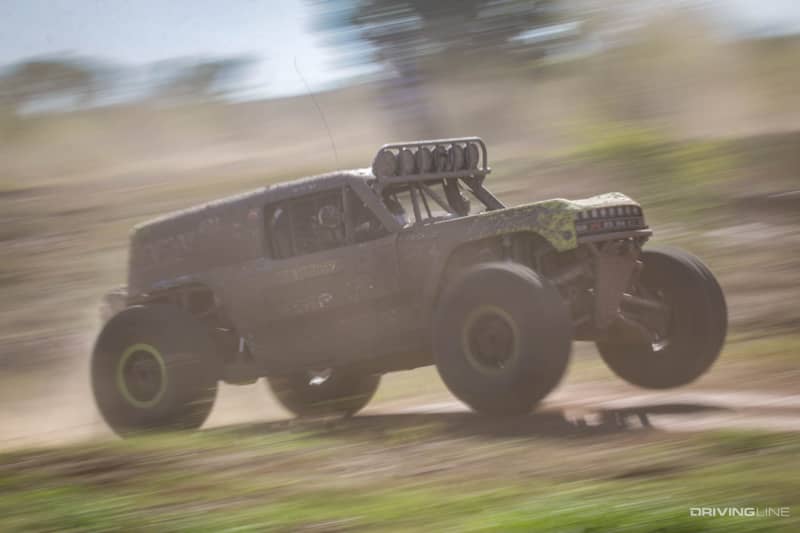 Congratulations goes out to all of the podium finishers at the Nitto Tire Nationals this last weekend, and to all of the top North, East, West and National Champions we've seen excel on the race circuit this season!
For full Qualifying, Main Race, and Championship Points results, please follow the attached links!
Nitto Tire Nationals Results:
"*" indicates a Team Nitto Driver
Qualifying:
4900 Can-Am UTV Class:
1) Jamie McCoy: 1:44.604
2) Dustin Robbins: 1:46:545
3) Ryan Rockhold: 1:49.789
7) Shannon Campbell: 1:54.208*
4600 Spidertrax Stock Class:
1) Brad Lovell: 2:01.510
2) Josh Atteberry: 2:03.694
3) Jon Schaefer: 2:04.659
7) John Snell: 2:18.982*
4500 Yukon Gear & Axle Modified Class:
1) Duane Garretson: 1:54.676
2) Cody St. Clair: 1:55.579
3) Rick Lavezzo: 1:56.348
4800 Branik Motorsports Legends Class:
1) Chayse Caprara: 1:45.867
2) Jeremy Jones: 1:50.879
3) Cody Young: 1:51.056
**Casey Gilbert did not qualify
4400 Unlimited Class:
1) Wayland Campbell: 1:40.350*
2) JP Gomez: 1:40.456*
3) Vaughn Gittin Jr.: 1:40.786*
4) Paul Horschel: 1:41.722*
5) Cade Rodd: 1:41.989*
6) Brian Caprara: 1:41.999
7) Bryan Crofts: 1:42.083*
8) Bailey Cole: 1:42.435*
9) Raul Gomez: 1:42.446*
10) Loren Healy: 1:43.682*
11) Cody Addington: 1:44.217*
12) Marcos Gomez: 1:44.298*
13) Josh Blyler: 1:44.590*
14) Rusty Blyler: 1:46.687*
15) Tad Dowker: 1:46.842*
16) Bailey Campbell: 1:47.587*
21) Kevin Porterfield: 1:50.502*
** Shannon Campbell did not qualify nor race due to mechanical issues
Main Race:
4900 Can-Am UTV Class (6 loops = 3 full laps):
1) Joshua Smith: 3:45:30.118
2) Shannon Campbell: 3:50:19.331*
3) Brian Stone: 3:52:33.960
4600 Spidertrax Stock Class (3 loops = 1.5 full laps):
1) Brad Lovell: 1:50:25.174
2) Jon Schaefer: 2:07:53.083
3) John Snell: 2:08:01.157*
4500 Yukon Gear & Axle Modified Class (5 loops = 2.5 full laps):
1) Duane Garretson: 3:03:05.268
2) Cody St. Clair: 3:18:28.162
3) Justin Hall: 3:19:57.719
4800 Branik Motorsports Legends Class (5 loops = 2.5 full laps):
1) Casey Gilbert: 2:52:53.551*
2) Steve Graff 2:56:21.223
3) Jeremy Jones: 3:01:51.630
4400 Unlimited Class (7 loops = 3.5 full laps)
1) Josh Blyler: 3:12:03.409*
2) Vaughn Gittin Jr.: 3:13:16.449*
3) Rusty Blyler: 3:16:04.800*
4) JP Gomez: 3:17:45.498*
5) Loren Healy: 3:19:35.045*
6) Brian Caprara: 3:20:57.493
7) Raul Gomez: 3:25:35.823*
8) Bailey Campbell: 3:26:32.482*
9) Bailey Cole: 3:27:20.123*
10) Tad Dowker: 3:28:14.843*
15) Bryan Crofts: 4:11:20.080*
16) Marcos Gomez: 4:11:26.506*
17) Cody Addington: 4:16:07.705*
27) Cade Rodd: 2:23:45.526 (5 loops)*
28) Wayland Campbell: 2:25:15.805 (5 loops)*
32) Paul Horschel: 55:54.496 (2 loops)*
34) Kevin Porterfield: 23:13.555 (1 loop)*