Getting Out in the Real: Jeep Accessories for Off-Roading
The best part of owning an off-road daily driver is knowing that you can easily travel anywhere you need to during the week, but more importantly where you want to during the weekend. Off-roaders know that they need parts that are functional to get the job done and look good doing it. So, when it comes to upgrading a Jeep, why not start from the ground up?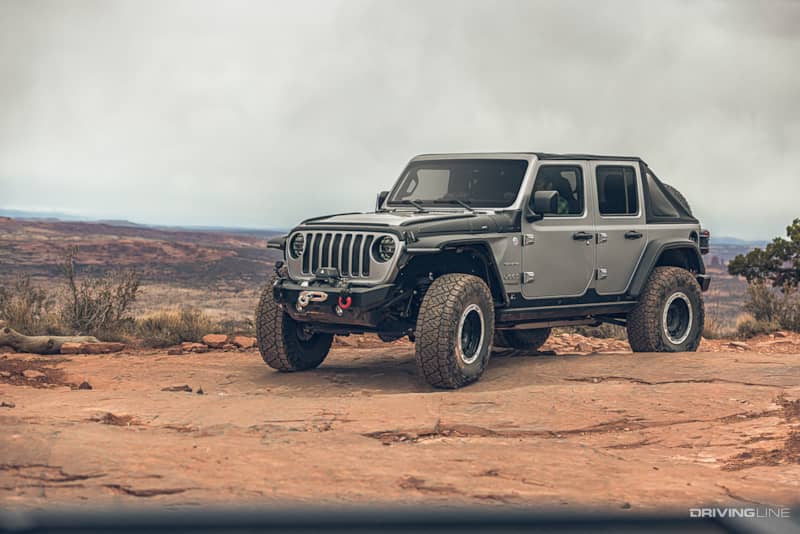 The Jeep is the perfect dynamic vehicle to add essential mods and exciting aftermarket additions. Finding the accessories for on and off-roading means selecting products that are quality and durable—the kind of upgrades you want to show off to your friends.
Stay Protected
Jeep owners know to protect their rigs underbody—which means installing a quality skid plate. The best skid plates are both durable and lightweight. A great example is the modular skid plate system with Trail Armor Technology from Rugged Ridge that enhances trail-readiness by creating less surface resistance and increasing impact protection.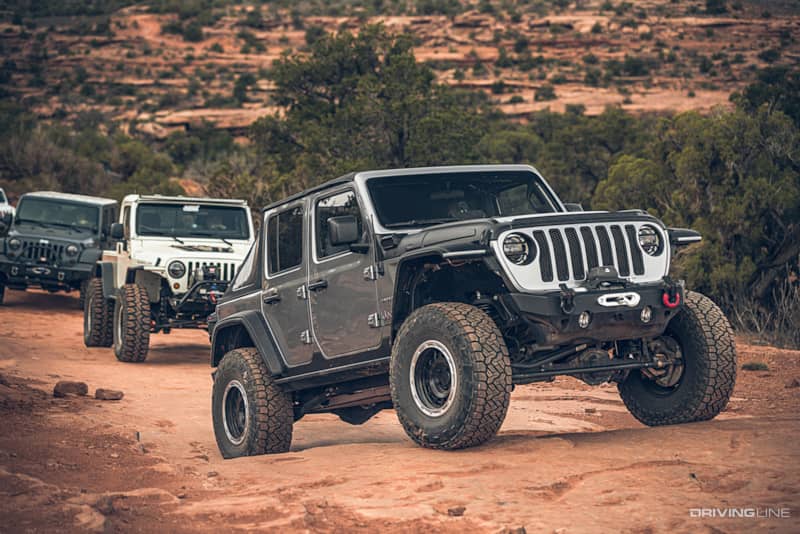 To deal with off-roading issues, trailblazing off-roaders are excited about a new modern desert-ready Rugged Ridge Max-Terrain Fender Flare design that's a stylish throwback to the OG Jeep models, but still durable and made from injection-molded thermoplastic, making it flexible and impact-resistant.
Stay Exploring
Jeepers know that they need an all-terrain tire that's ready for traversing the desert. The Nitto Recon Grappler A/T tires on Raceline 17" Black 957bs-halo wheels look and perform the part. The Recon Grappler A/T is tailor-made for both getting off road and a daily commute. Plus, the versatility and distinctively aggressive design make this tire the top choice for Jeepers and off-roaders everywhere.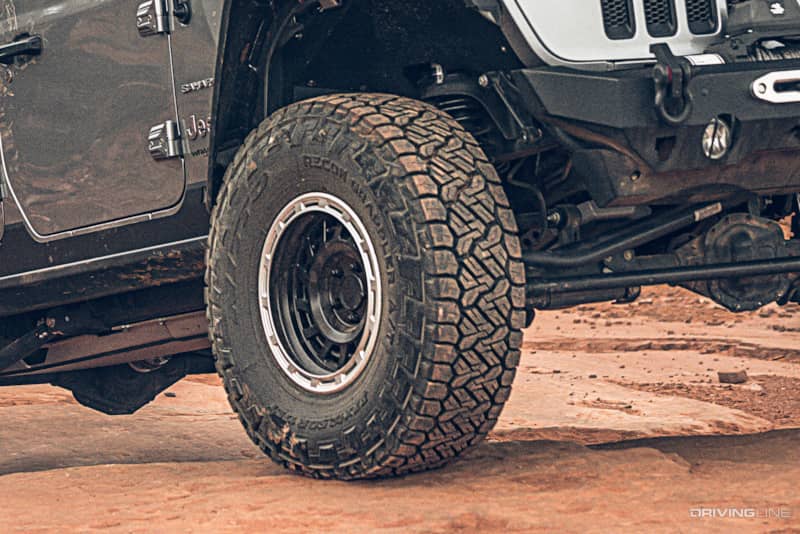 Of course, the harshest, most challenging environments require products with strength and durability. With today's technology, we're learning that we can have more off-road capability, including on-vehicle adjustable features that control arms and track bars like those in Superlift's 4-inch Lift Long Arm System for the 2018-2023 Jeep Wrangler Unlimited.
Stay Tough
Make sure that your Jeep is as tough as any trail you throw at it while being stylish and functional at the same time. It might sound impossible to find but the HD Rear Bumper was designed just for that and has a sturdy steel construction, dual-drilled recovery hooks and integrated hi-lift jacking points.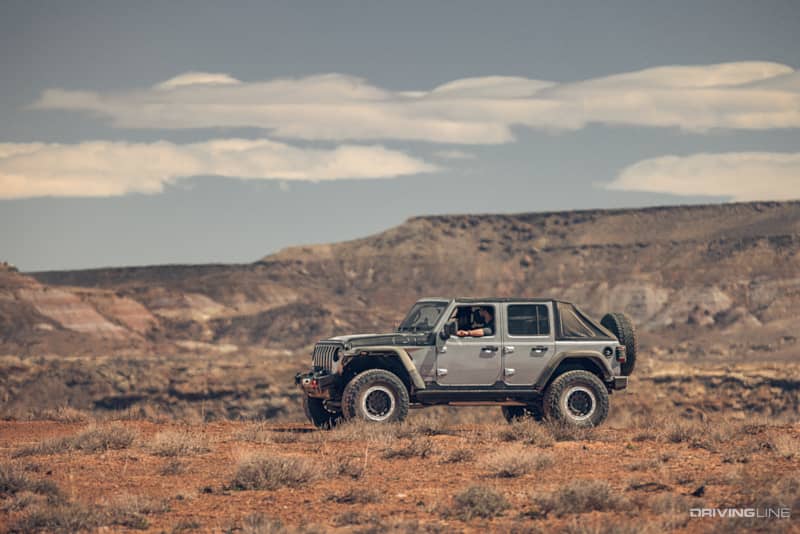 Users of the HD Front Bumper from Rugged Ridge won't be found sitting in traffic or at a mall parking lot in suburbia. These bumpers are trail-tested with designs that pack a serious punch and own the trails.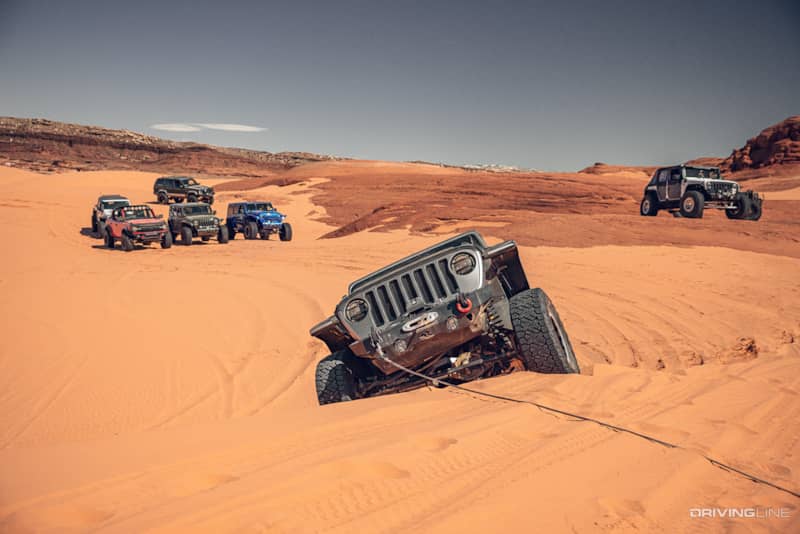 There are plenty of rocks to go around when you're in the terrain, and Rugged Ridge XHD Rock Sliders protect the vulnerable rocker panel and crush points with an innovative one-piece design that's as tough as they come.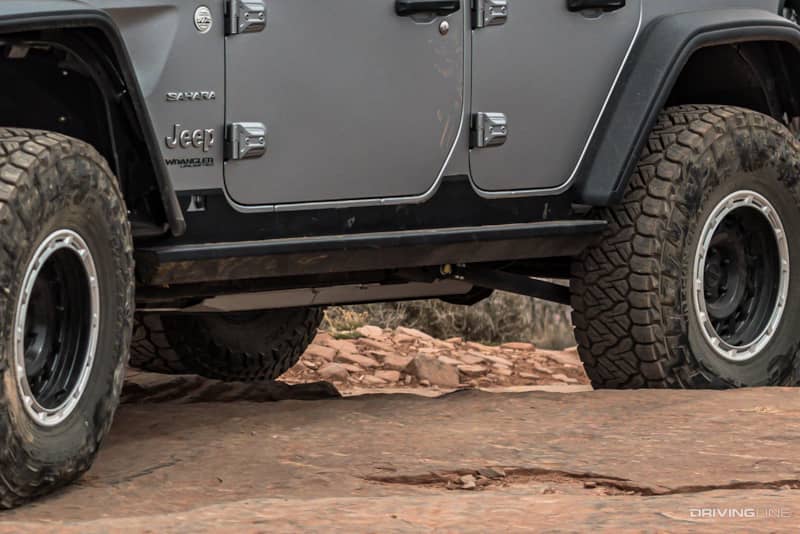 A soft top can be tough too. At the end of the day we all want to feel that sunshine. The Rampage TrailView Soft Top has heavy-duty features for keeping you protected from UV rays during the day with a sleek, easy conversion option for letting the sunshine in on the way home.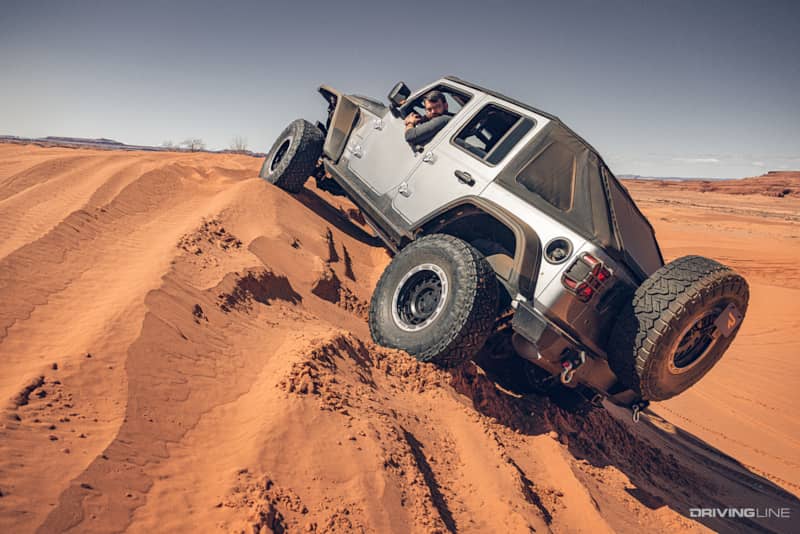 We all want to get out of the office and into the wilderness. Finding the right parts and accessories to maintain and upgrade our vehicles makes all the difference. We're excited to see what new technology is on the horizon to make our off-road getaways even better.