Review: 2022 Subaru Forester Wilderness Adds Trail-Friendly Features For Compact Crossover SUV Fans
Once derided as mall crawlers, builders of compact sport-utility vehicles are increasingly turning their attention to the rougher stuff as brands as diverse as Ford (the Bronco Sport), Toyota (the RAV4 TRD Off-Road), and Mazda (the CX-50) roll out trail-oriented models suitable for modest all-terrain action.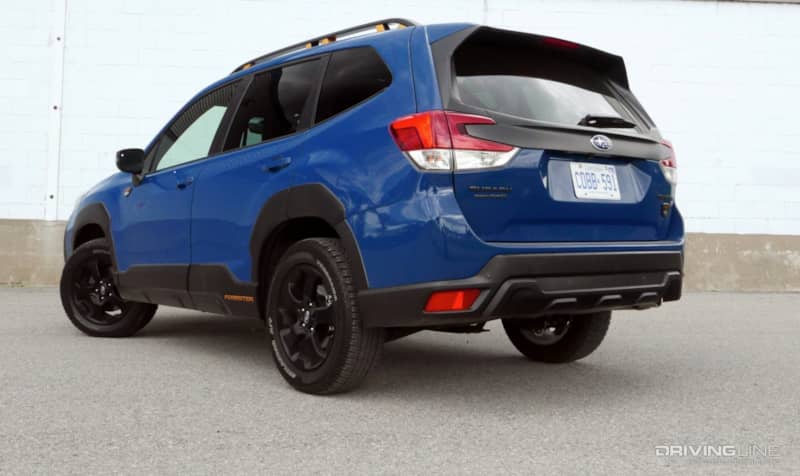 Of these automakers, it's Subaru that's taken the boldest approach by building out a new family of off-road-ish models under the 'Wilderness' banner. The initiative, which started with the Outback Wilderness, gains a new member this year in the form of the 2022 Subaru Forester Wilderness, a somewhat smaller but very similar SUV that borrows much of its platform-mate's equipment and feature set.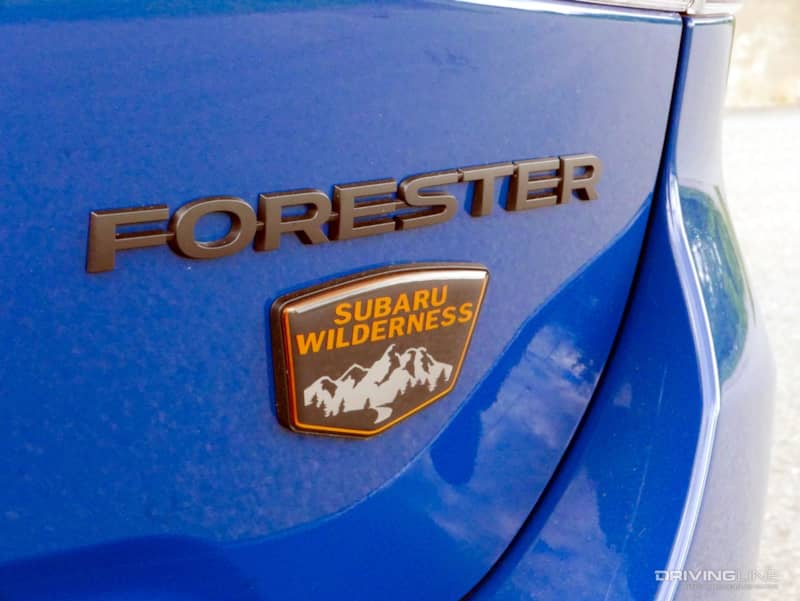 How does the Forester Wilderness compare to its Outback predecessor? And where does Subaru's latest fit in with the growing compact crowd at the trailhead?
Special Off-Road Delivery
Checking the Wilderness box at ordering time brings with it a fairly long list of goodies intended to improve the Subaru's chances at tackling tougher terrain. While individually they may not seem like much, as part of a total package it's a respectably comprehensive approach to beefing up the company's boxiest people mover.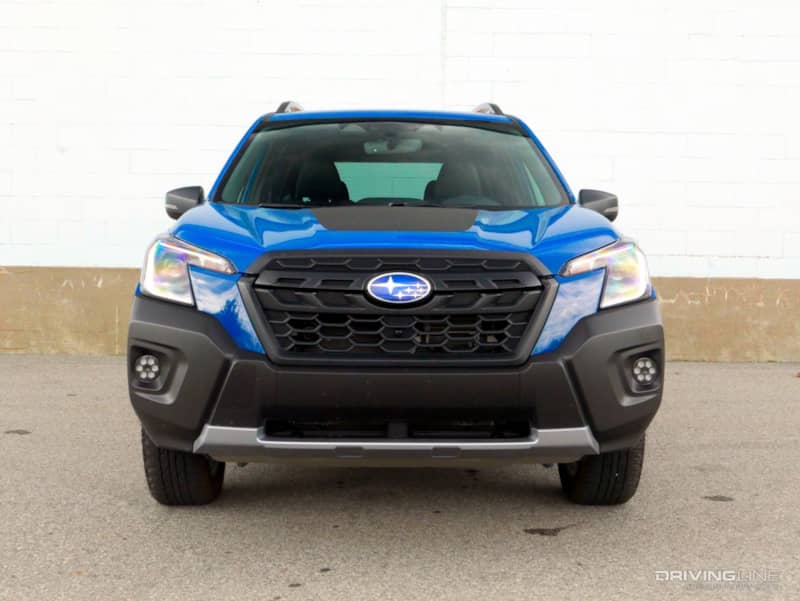 Mechanically, the biggest change is a new final drive ratio for the Forester Wilderness' continuously-variable automatic transmission, which moves from 3.70:1 to 4.11:1 gearing. It's a move designed to improve torque delivery off the line, and it comes bundled with an eight-speed 'virtual' gear set programmed into the box, as well as strengthened internals and a first gear that pulls harder than any other Forester model. The vehicle's standard all-wheel drive system also offers a tweaked X-Mode system with additional terrain settings to help navigate snow, dirt, and mud.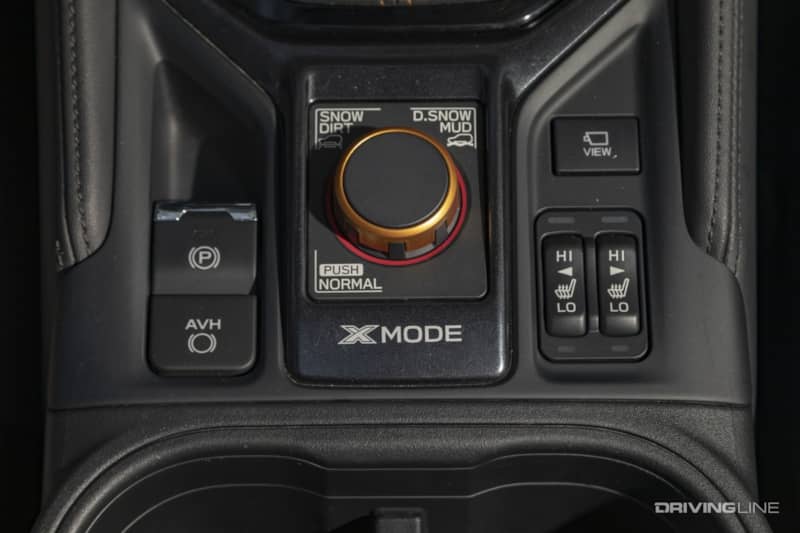 On the suspension side the Wilderness adds roughly a half inch of lift compared to stock, giving the Forester 9.2 inches of ground clearance. Combined with bumper redesigns, the extra ride height and shorter overhangs translate to 3.5 degrees of additional approach angle and about 3 degrees better departure angle (with a set of 17-inch all-terrain tires introducing grip that traditional all-seasons can't provide). A full-size spare is included too, which is a feature you won't find on any other Forester.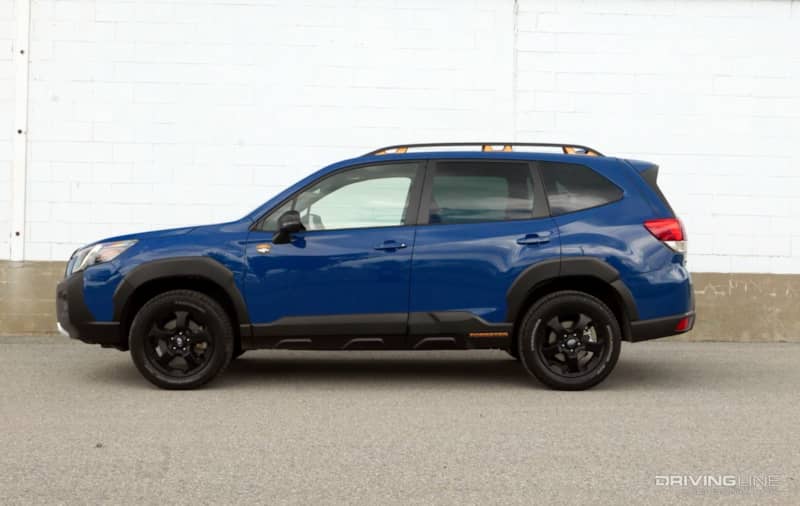 Visually, Subaru has stuck to the same playbook used to style the Outback Wilderness, which means bulky plastic cladding on the lower doors, rocker panels, and wheel arches, and available gold highlights sprinkled inside and out. Depending on exterior color choice, the overall effect can be a little too Rubbermaid, but the idea is to protect paint from unwelcome encounters with rocks and branches (with the flat black finish also appearing on the hood).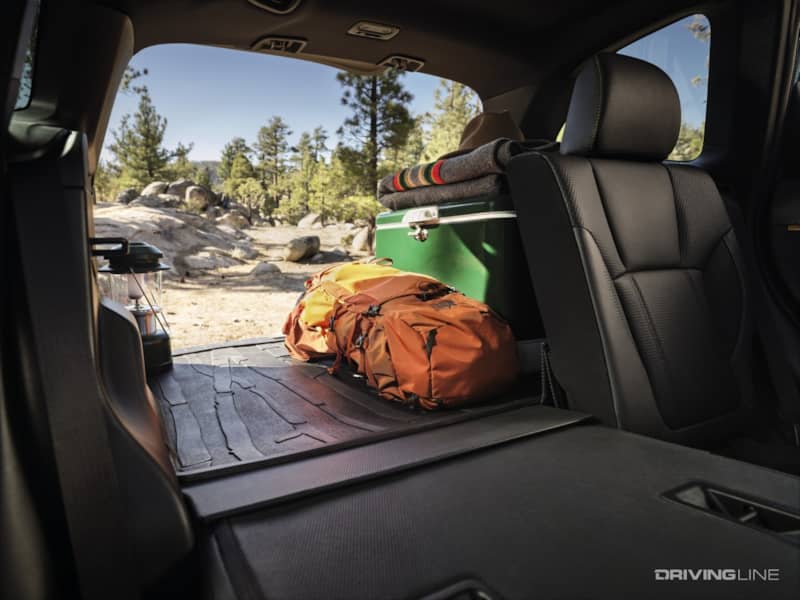 The Forester Wilderness' cabin is roughly equivalent to that of the Premium trim level, but it benefits from unique upholstery intended to better resist stains and water infiltration. Like all other Foresters, it features a massive cargo area that sits near the top of the small SUV class, which means you'll have plenty of room for your camping/fishing/Sasquatch-hunting gear on the next expedition.
Thirsty On The Highway
There's one area in particular where the 2022 Subaru Forester Wilderness could have used a little extra attention, and that's under the hood. Unlike the Outback, which is available with a turbocharged engine, the Forester is stuck with a single choice across all models: a 2.5L four-cylinder that produces a lackluster 182 hp and 176 lb-ft of torque.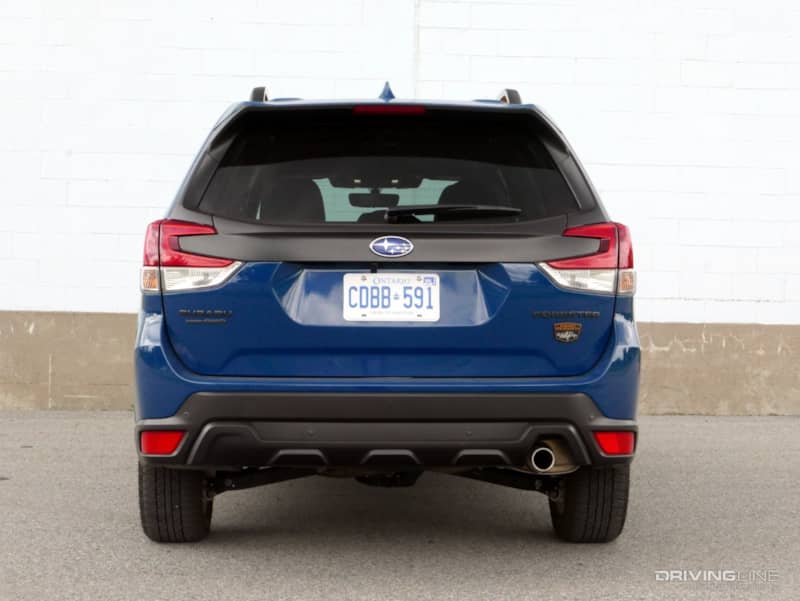 As a commuter, this is perfectly adequate, if unexciting thrust, and paired with the Wilderness' more aggressive gearing it's able to keep pace with the RAV4 TRD Off-Road and Bronco Sport in a straight line. The CVT's yawning power delivery also makes for unusually elastic pulls from a stop, and it's not always easy to guess how the transmission is going to react in a given situation. When traversing off-road, that's where the vehicle's eight individual 'gears' come in, allowing for more precise control over engine RPM.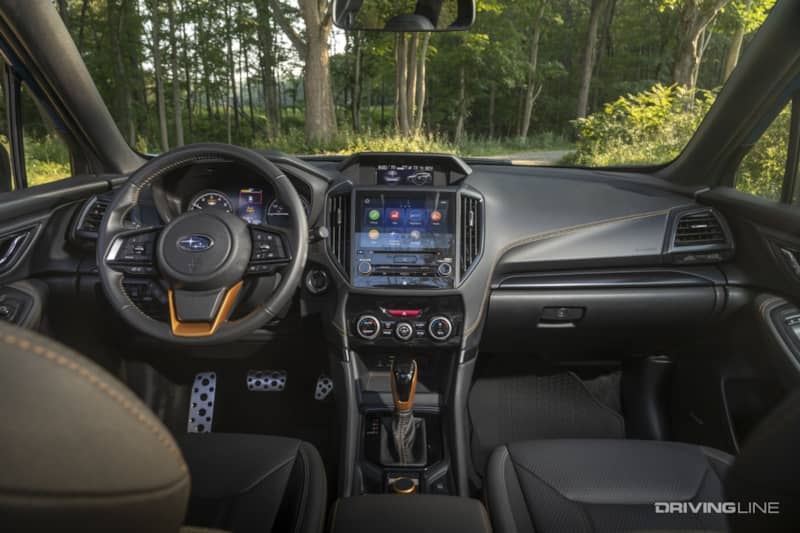 Aside from its modest grunt and outside-the-box CVT behavior, the biggest issue with the Wilderness' drivetrain is fuel economy. With a rating of 25-mpg city and 28-mpg highway, the SUV checks in at a whopping 5 mpg highway less than any other version of the vehicle. The near-20 percent drop in efficiency is largely an effect of its gearing (along with the additional air creeping under its lifted, bulkier body.
Love The Package, Or Leave It?
Priced at $33,520, the Wilderness sits just above the mid-tier in the Forester line-up, costing a little over $4,000 more than the similarly-equipped (minus the off-road gear) Forester Premium. That's a fair amount of cash to sped for what functionally amounts to knobby tires, tucked bumpers, and a small suspension lift—plus the significant mileage drop brought on by its shorter gearing.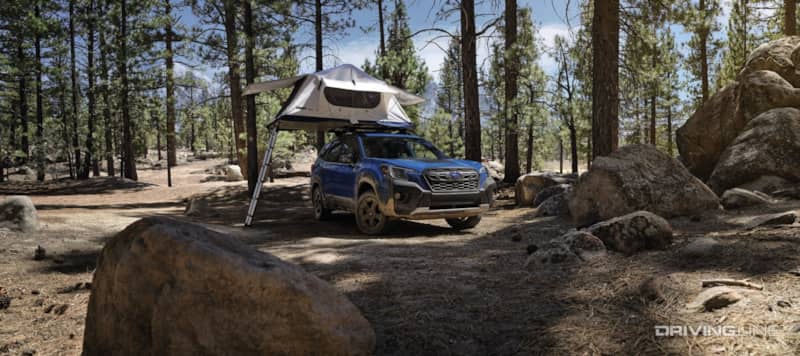 One other thing to keep in mind about a lite-rig like the Forester Wilderness is that it presents the possibility of getting stuck much farther from the start of the trail than one would perhaps have attempted with a lesser-equipped crossover. It's in this context that the value of the Wilderness package comes into question.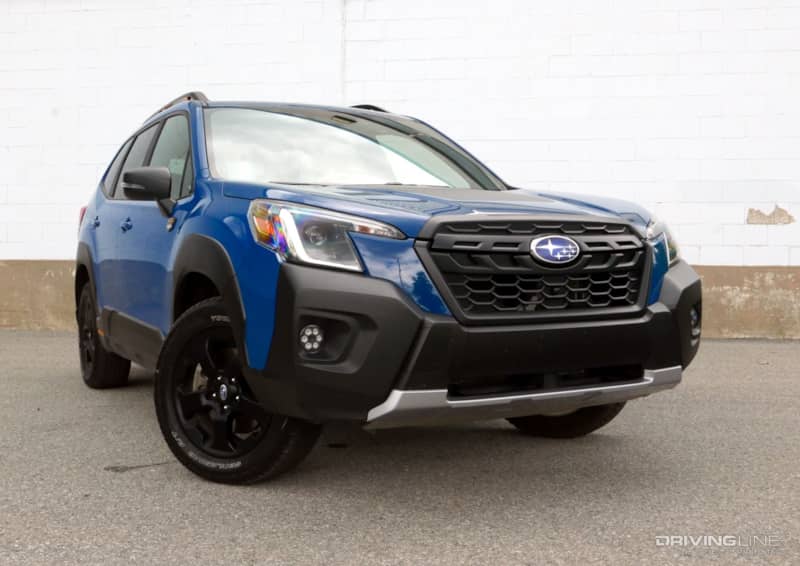 Is the Wilderness really that much more competent than a Forester Premium riding on a set of aftermarket all-terrain tires, in terms of where you can and can't reach when setting off into the woods or up the rock pile? While measurably more capable in several areas, it's still hard to label it an overall dedicated trail machine, which means your willingness to drop extra cash on the Wilderness will likely hinge on whether you're also a fan of the styling package that it comes wrapped in—and your tolerance for paying more at the fuel pump.