Review: 5000 Off-Road Miles on Ridge Grapplers
As Nitto's first ever Hybrid-Terrain tire, the Ridge Grappler was a revolutionary new addition to the Grappler family of light-truck tires. It addressed an important new trend in the off-road community, providing performance and drivability for the daily driver with weekend plans in the dirt. Gone are the days of a dedicated off-road tire howling down the road on your daily commute. The Ridge Grappler was positioned to provide the perfect balance between the best in on and off-road driving. But how does the Ridge Grappler stand on a rig that is used primarily off-road? I installed a brand new set on my 1991 Toyota Pickup 4x4 and hit the dirt to find out.
In my younger years, my off-road truck was also my daily. But ever since I started building up my new Toyota prerunner, the allure of daily driving a fully caged truck with racing seats and five-point harnesses began to fade. After purchasing a dedicated daily driver sedan, I put the Toyota away, only to be used on off-road trips. It was at this time that I installed a set of 35x12.50x17 Nitto Ridge Grapplers on the truck, wrapped around a set of KMC Machete beadlock wheels. After just a few trips out on the new tires, I knew there was something about the Ridge Grappler that was different than any other all-terrain or mud-terrain I had used on this truck in years past.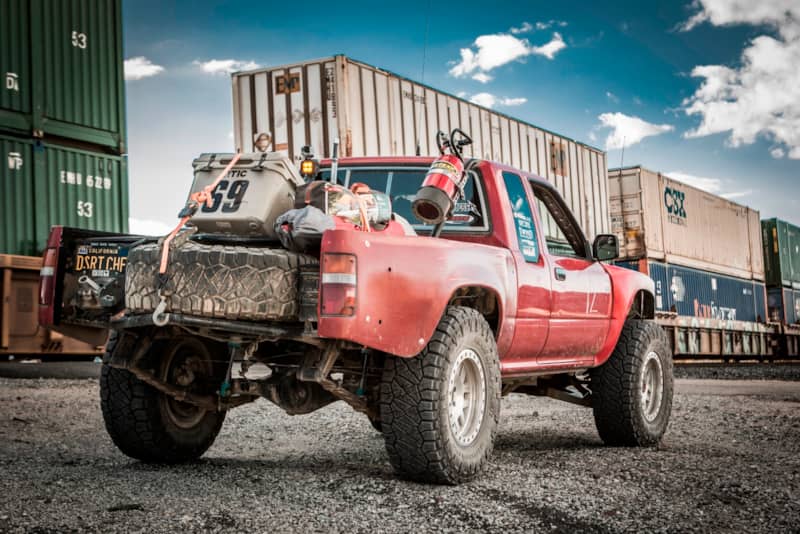 Living in Southern California means I have access to several different types of terrain within just a few hours from home. We have mountain trails, rock crawling trails, sand dunes, and wide-open deserts. This provided for the perfect arena to put these Ridge Grapplers to the test in a wide range of surfaces, and review the hybrid-terrain tire's performance in each category over 5000 miles of off-road driving.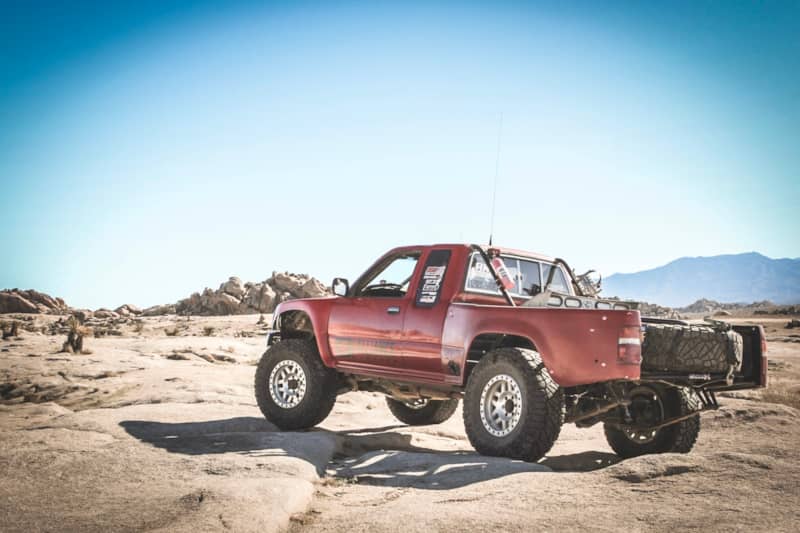 Mountain Trails
One of the closest mountain off-road areas to my home is Holcomb Valley, near Big Bear Lake, California. Holcomb Valley offers a great selection of trails, mostly consisting of scenic back roads through the forest. While many of these trails are flat, solid dirt, some have significant inclines and declines. The Ridge Grapplers felt right at home here, like most all-terrain tires would. Even under wet weather, they hold the truck firmly to the trail. No real surprise from the hybrid-terrain, but I did notice that I did not have a need for 4WD in the places were I traditionally would. Some of these trails do have loose gravel and large chunks of granite and other rock that would pose as a hazard to a weaker tire, but the Ridge Grapplers held their grip incredibly well, and came out without so much as a scratch. Easy stuff.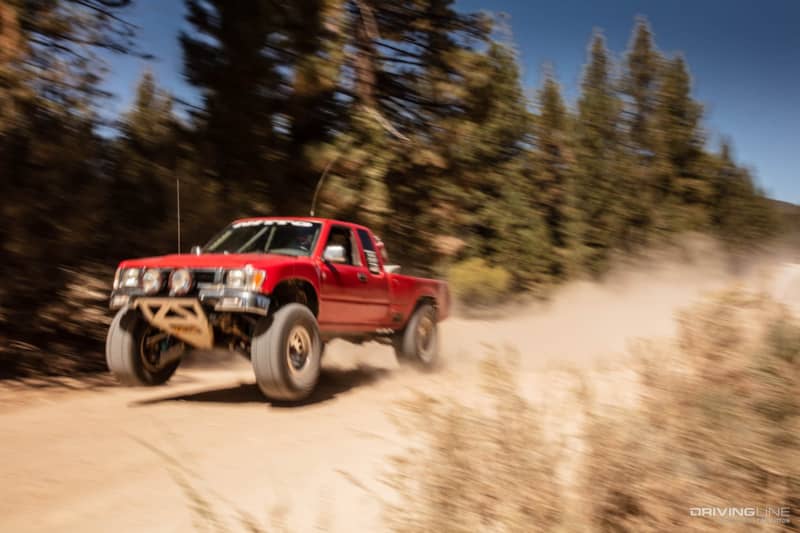 Rock Crawling
Anytime I'm in the Holcomb Valley area, I do like to work some technical trails into my day. One of the more difficult trails in this area, John Bull Trail, is a great proving ground for rock crawlers. Although my Toyota has an independent front suspension, and therefore cannot flex as well as a solid-axle rig, the Ridge Grapplers definitely helped get me over some of the more difficult obstacles on this trail. Traction is paramount on the types of rocks you'll find here, and with an open front and rear differential, it's even more crucial to have a tire that holds the rock. I was incredibly surprised at how well the Ridge Grapplers did on the rocks, when aired down to about 12 psi. I ran into a few limitations due to my suspension, but anytime the tires were touching the ground, the truck was rolling forward without much hesitation. This is incredibly good news if you have a Jeep Wrangler or similar type vehicle you daily drive, but want to take out for some mild weekend crawling.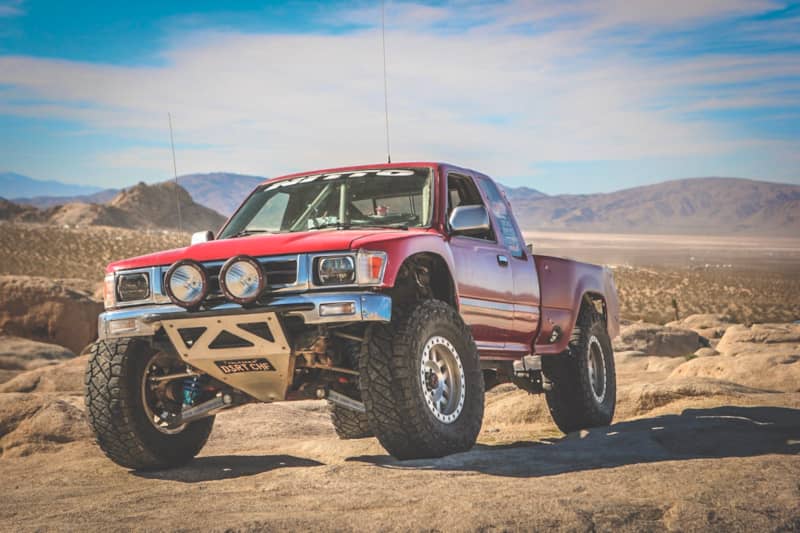 Sand Dunes
Sand has always been my kryptonite. Unlike many of my friends, I didn't grow up driving buggies and quads in the dunes, so I've had to learn (sometimes the hard way) how to drive in sand. While I've gotten the mild dunes down, the bigger inclines and declines still get my heart pounding. There's nothing quite like having the ground under you shift in a direction you don't want to be going. The Ridge Grappler didn't give me any issues in the sand, and in fact, I believe they made sand driving even easier than my previous all-terrains. Aired down to about 10 psi in the world-famous Glamis Dunes, the Toyota could go anywhere in 4WD. I'll admit, these tires, while very strong and sturdy, are on the heavier side, and thus power is severely drained from my little 3.0L V6 in the dunes, but once the truck was up to speed, nothing seemed to slow it down.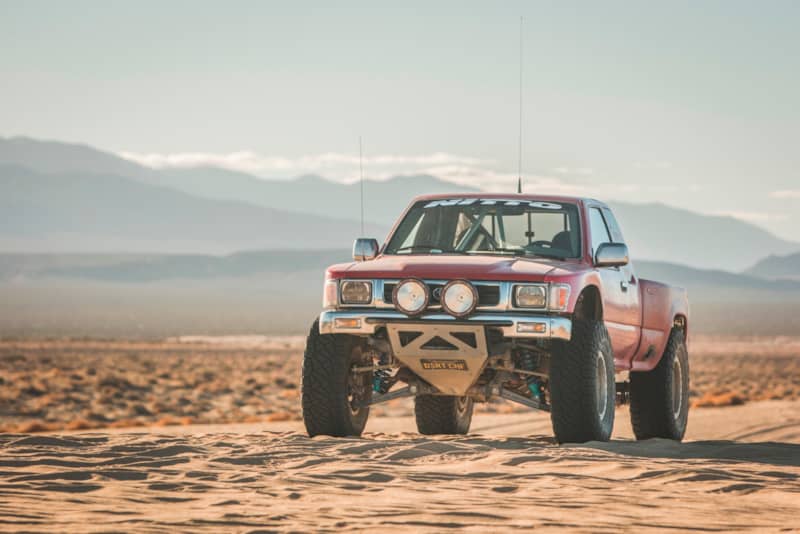 Open Desert
Perhaps the most familiar terrain to me is the open desert. This is my bread and butter, where I prefer to take my Toyota whenever I have some free time and a full tank of gas. The Ridge Grapplers on my truck have undoubtedly spent most of their time in Johnson Valley and along the Mojave Road, both areas with diverse, yet unique terrains. Johnson Valley has long stretches of trails that change quickly from gravel to silt to dry lake bed, and the Ridge Grapplers seem to thrive the most in this environment. As a hybrid-terrain, it's almost like having a tire that changes its form on the fly, even when aired up at full street pressure. If there was one word I'd use to describe the Ridge Grappler in the open desert, it would be "predictable."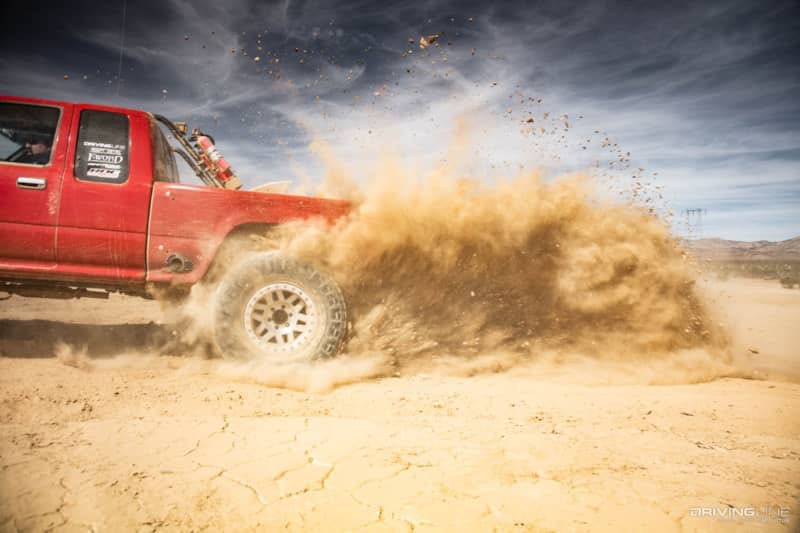 It was something I had noticed early on, but when moving fast into a turn or a corner, clutch-kicking and trying to get a little extra rotation, the Ridge Grapplers seem to grab the dirt but let go just as much as you want with respect to the throttle. I can hold it wide-open and get tons of rotation, or blip the throttle and keep it controlled around a turn. Another very important benefit is the sturdy sidewall. Out of all the tires I've ran along the Mojave Road, the Ridge Grappler has come out the least harmed. Many spots along this 127-mile trail has sharp, jagged rocks that stick out from the banks of the trail, which have sliced inferior tires and ruined previous trips for me. But not these things. The desert is your oyster with the Ridge Grapplers.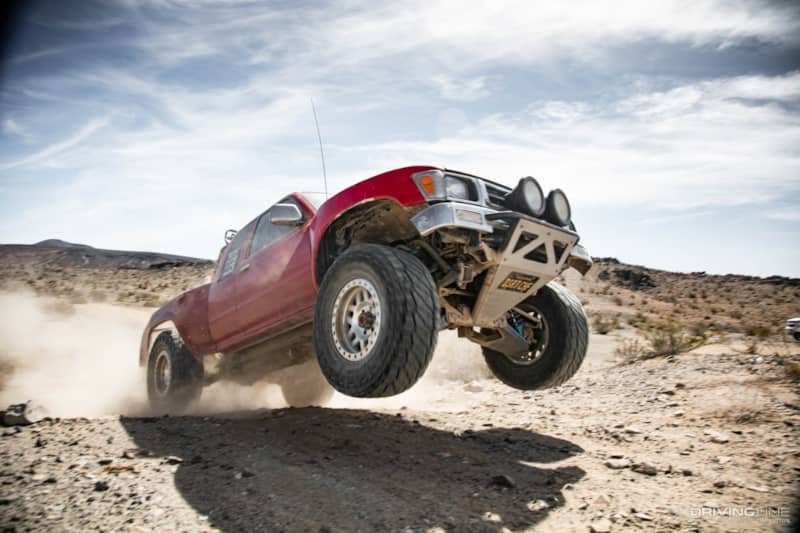 Wear and Tear
The most incredible thing about these tires is the way they wear over the miles of abuse. So far, I've put over nearly 10,000 miles on these Ridge Grapplers, over half of which were abusive, throttle-happy driving over unforgiving terrain. And yet, just looking at the tires, you wouldn't know they've ever driven a mile off the pavement. No chunking, no feathering, no cupping, no sidewall blemishes, nothing. The tread wears very efficiently, and I estimate easily reaching 40,000 miles with these tires before it's time for replacement.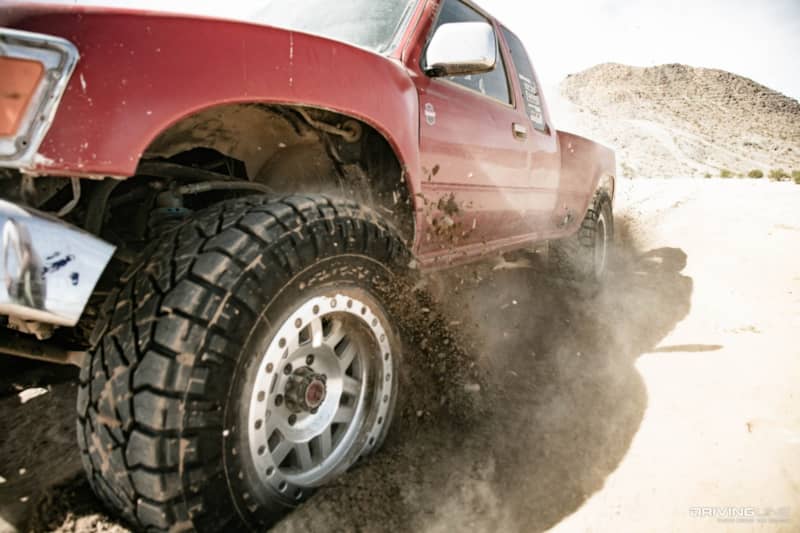 While I understand that most people who run these tires will doing a pretty even amount of on and off-road driving, I think it's important to highlight the incredible off-road capabilities of the Ridge Grappler. After 10 years of off-roading trucks and Jeeps all over the country, with tire sizes ranging from stock to 40s, I'm confident when I say that the Nitto Ridge Grappler is the best tire I've owned. I look forward to the next 5000 off-road miles in this truck, and I'll be sure to report back once again.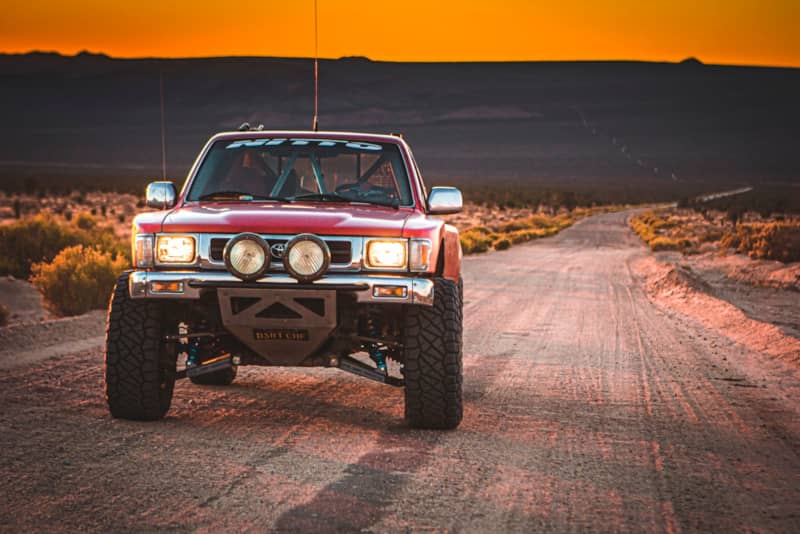 Click here to see how the Ridge Grappler tire performed on a Ford F350 4x4.