Review: Is The 2022 BMW X3 M40i The Sweet Spot For The Brand's High Performance SUV Line-Up?
BMW has spent much of the past decade promoting 'M-lite' versions of its various sedans, coupes, and SUVs, models that incorporate a little extra speed and handling without resorting to the occasionally punishing suspension tunings and often terrifying horsepower output of full M-division models.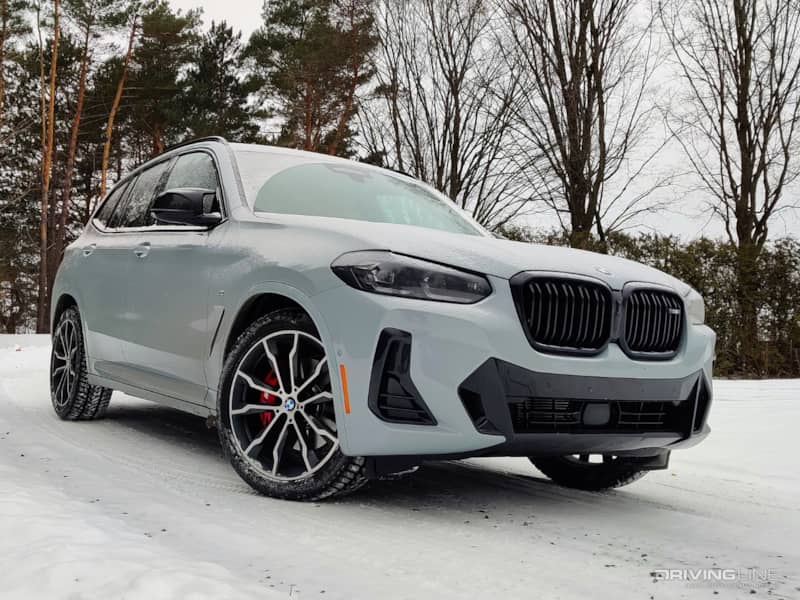 While some might view this approach as a dilution of the M brand, for those not overly concerned with nebulous concepts such as 'heritage' it's an initiative that's translated into a bevy of more affordable performance accessible by a wider range of customers. This is especially true for sport-utility vehicles, which have rarely if ever been considered part of a brand's sporting tradition.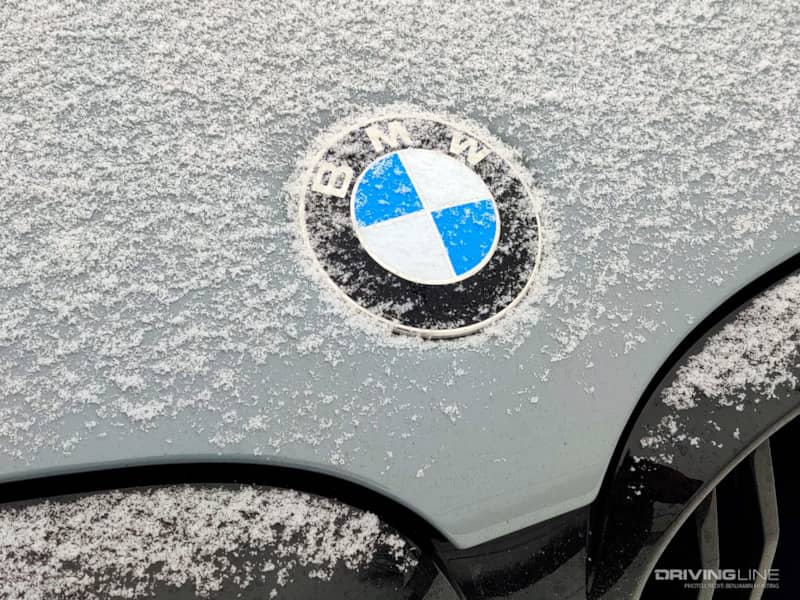 Seen in this light, the recently-updated 2022 BMW X3 M40i stands out as an appealing middle ground for those who don't plan on attending track days from behind the wheel of their crossover, but who are seeking an injection of adrenaline on the daily drive. If your ego can forgo the histrionics of the X3 M, you might very well discover that a steady boil is much more palatable than a searing heat.
Subtle Updates
Unless you're an X3 superfan, it's tough to pick out the changes that have been made to the 2022 model's appearance following its refresh. A bigger set of kidneys up front are flanked by narrower headlights, while tweezer-shaped taillights sit above expanded exhaust tips at the back (with the latter a trend that's found across much of the compact crossover segment). Overall handsome, the X3 continues to cut a satisfying, if somewhat under the radar visual profile when compared against similarly-sized competitors.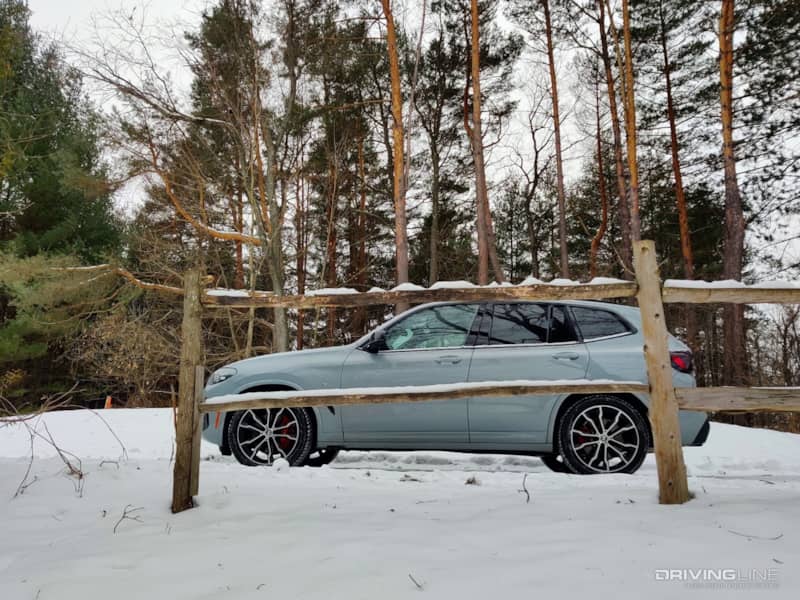 Inside, there are also a few tweaks to be found, but none that have a significant impact on how driver or passengers interact with the BMW's well laid out cabin. Over the course of a thousand miles of holiday road trip action, the X3's front seats proved extremely supportive, while its cargo area swallowed not only luggage but also the results of an overly enthusiastic book buying binge, all without complaint.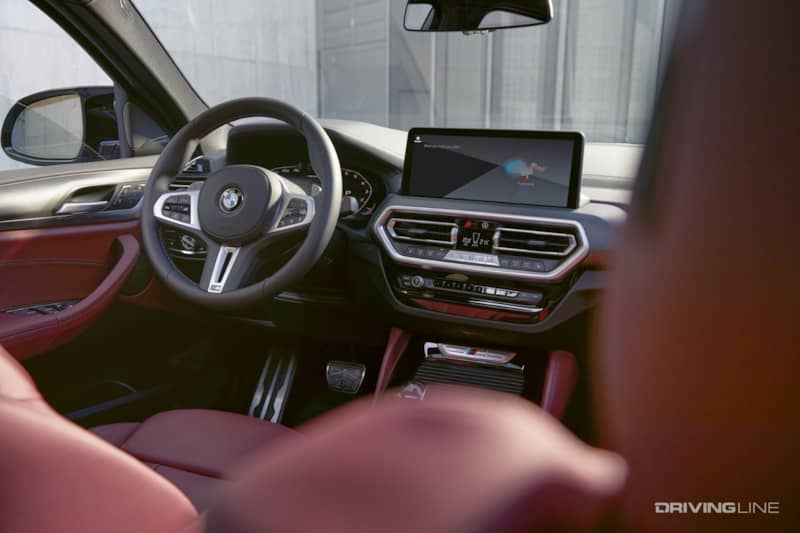 The overall experience was quiet and composed (thanks in large part to the competence of BMW's adaptive cruise control system, even through confounding winter weather conditions). The only sore spot? Wireless Android Auto ate through roughly one percent of battery per minute of connection to the X3's iDrive infotainment system, and given that my phone doesn't feature wireless charging I ended up having to plug it in to a USB port to keep it charged while driving.
Confident Handling, Excellent Power
A good portion of my driving over the December break included hilly two-lane roads through the mountainous Eastern Townships region of Quebec, with asphalt alternating between clear and recent snowfall. Afforded with the opportunity to exercise the X3 M40i above and beyond steady-state cruising or stop-and-go commuting, I was pleased to discover that its standard all-wheel drive system and relatively stiff suspension did a good job of canceling out its tall ride height and not-insubstantial weight.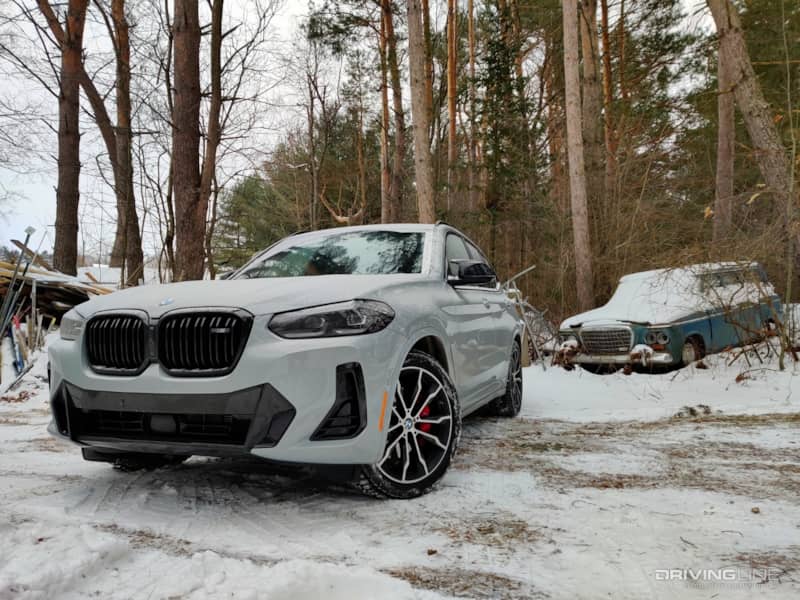 It would be a stretch to describe the M40i as 'thrilling' when asked to negotiate a quick corner, but it was certainly more eager to answer the call than luxury SUVs from Acura, Lexus, or Lincoln. There's a compromise to be had here in that the M-branded X3 isn't quite as comfortable on rough stretches of road, with a tendency to transmit vibrations through the steering wheel and posterior as it bounces across ruts and potholes more so than its also sure-footed Genesis GV70 competitor. That being said, it's a substantial improvement over past iterations of the X3 M, which cast aside concepts like comfort in favor of tacking towards that next apex.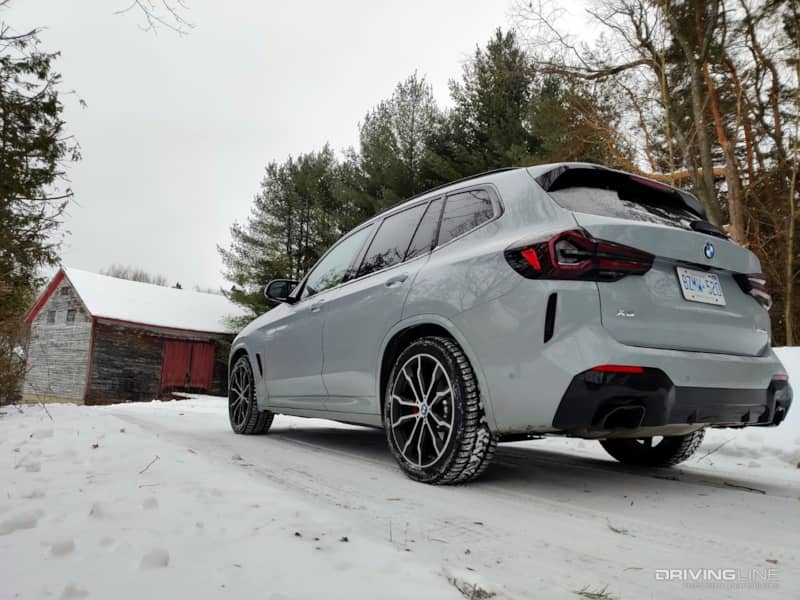 Regardless of what type of driving is at hand, the BMW X3 M40i's 3.0L turbocharged inline-six cylinder engine is a welcome co-conspirator. Content to toddle around town or surge forward with effortless passing power at triple-digit speeds, with 382 hp and 369 lb-ft of torque on tap I never once considered the need for the X3 M's mightier motor, regardless of whether the vehicle was set to Comfort or Sport drive modes. For 2022, the unit has been outfitted with a 48v mild hybrid system, an undetectable addition with the exception of occasionally jumpy throttle response from a standing start.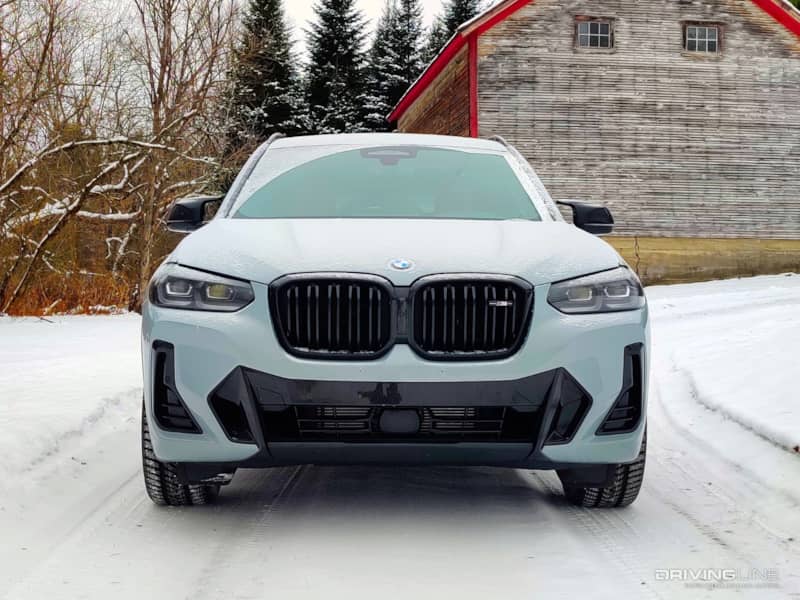 Stay on the pedal and 60 mph shoots past in a remarkable 4.4 seconds, a number that's small enough to cast doubt on the accuracy of BMW's dyno report. An eight-speed automatic transmission does such a good job of handling gear changes that I felt no need to engage the paddle shifters tucked behind the steering wheel spokes. Those extra overdrive gears were welcome at the fuel pump, too, as I logged 24 mpg in combined city/highway travel over a two-week period.
The Sweet Spot
The 2022 BMW X3 M40i might be a second slower to 60 than its X3 M sibling, but its $57,800 starting price is also $12k cheaper—and you don't have to sit on an inflatable donut to survive the morning commute with your tailbone intact.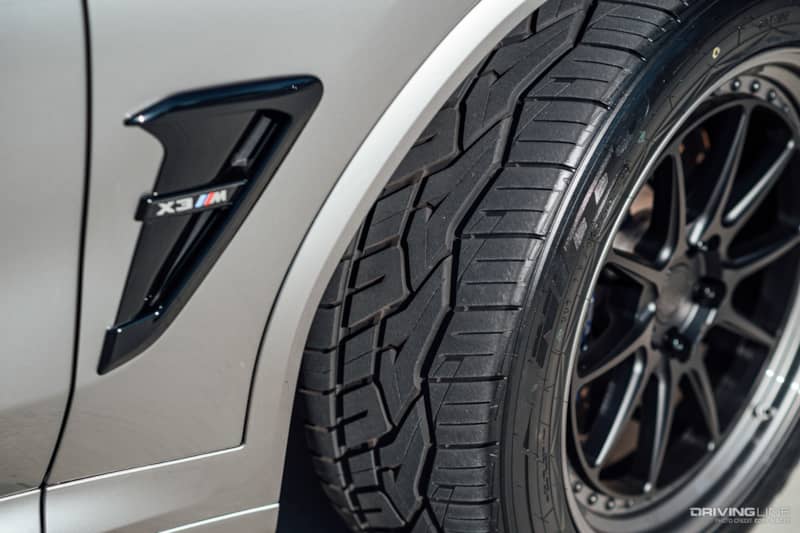 Super SUVs have their place in the garages of those who are willing to pay top dollar for bench-racing bragging rights, but for everyone else the sweet spot of sport-utility performance is found at the intersection of usable power, excellent on-road grip, and a chassis that doesn't rattle the change in the cupholder over every pavement imperfection. It's here that the X3 M40i happily carves out its niche, a quick and comfortable carry-all that fits easily into daily life without any pretense that it would prefer a pit stall to your driveway.