The BMW iX Is The German Brand's First Dedicated High Performance EV SUV. How Does It Fare In A Crowded Electric Market?
After a succession of hybrid and plug-in hybrid successes from BMW, the automaker's first dedicated all-electric SUV is here. The 2022 BMW iX xDrive50 might bear a strong resemblance to its X3 and X5 siblings, but it's left gasoline in the rearview mirror in favor of a startlingly quick EV drivetrain that shames high-performance ICE haulers in a straight line with only the rushing sound of the wind past the windows to betray its speed.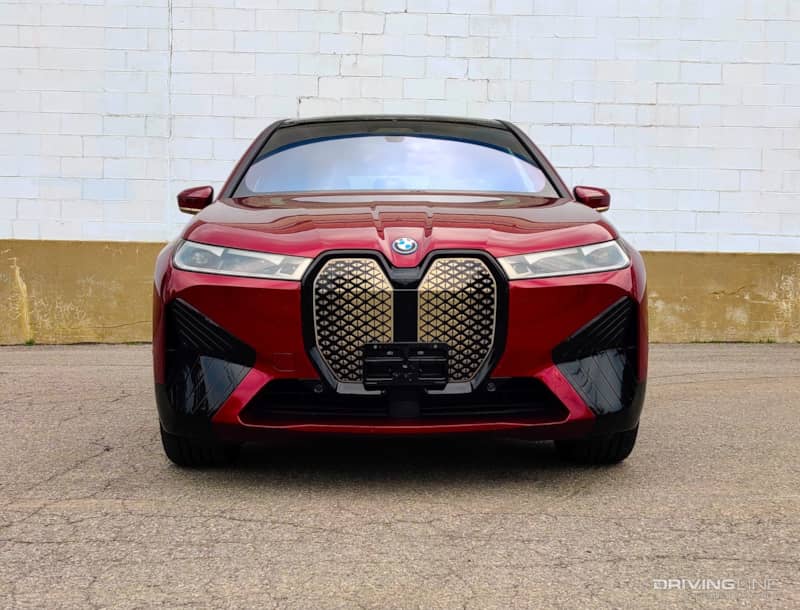 The iX enters a world where electric people movers are increasingly populating America's roads. Strong entries from both Hyundai and Kia join the Ford Mustang Mach-E and the Volkswagen ID.4 as family-friendly, battery-powered machines that pair prodigious, instant-on torque with a reasonably affordable purchase price.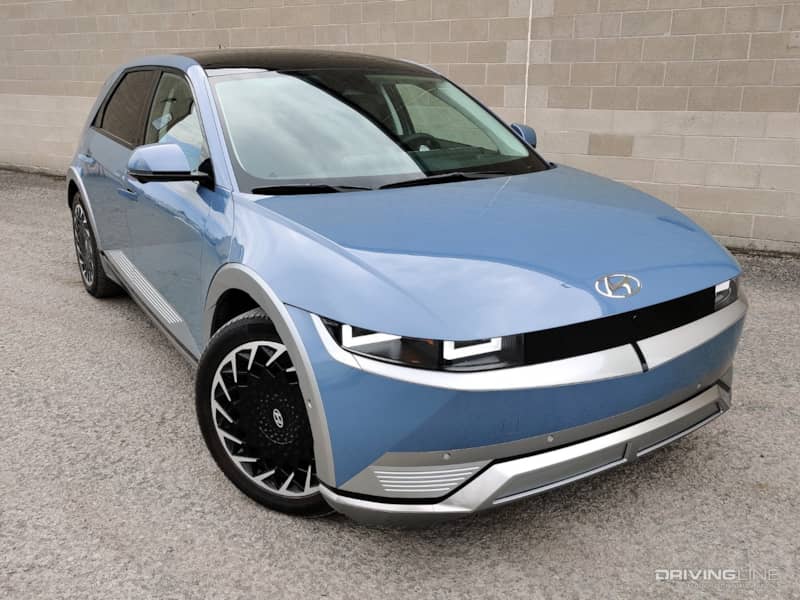 Given that BMW is targeting a more moneyed market—the iX xDrive50 starts at just under $85,000, and can easily be optioned past up to the $100k mark—it's in the unique position of taking on a well-established premium rival (the Tesla Model X), while also fending off challenges from an appealing, and much less expensive cohort.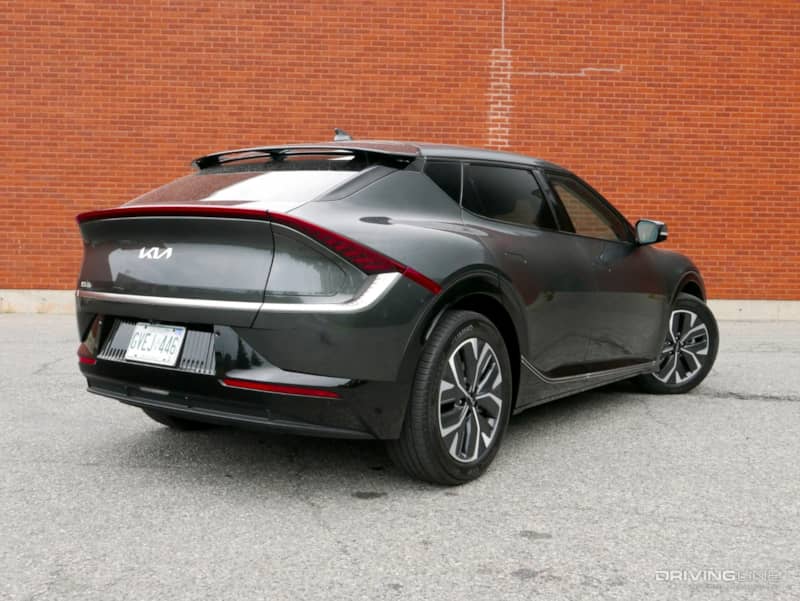 Does the BMW iX have the tools it needs to justify its premium position in a world suddenly swamped with EV SUVs?
Dual Motor Fury
The spec sheet certainly suggests that the answer to that question is a resounding 'yes.' The xDrive50 model's twin electric motors are good for 516 hp and 564 lb-ft of torque, numbers that haul the heavy (5,800 lbs or so) sport-utility past 60-mph in just four seconds.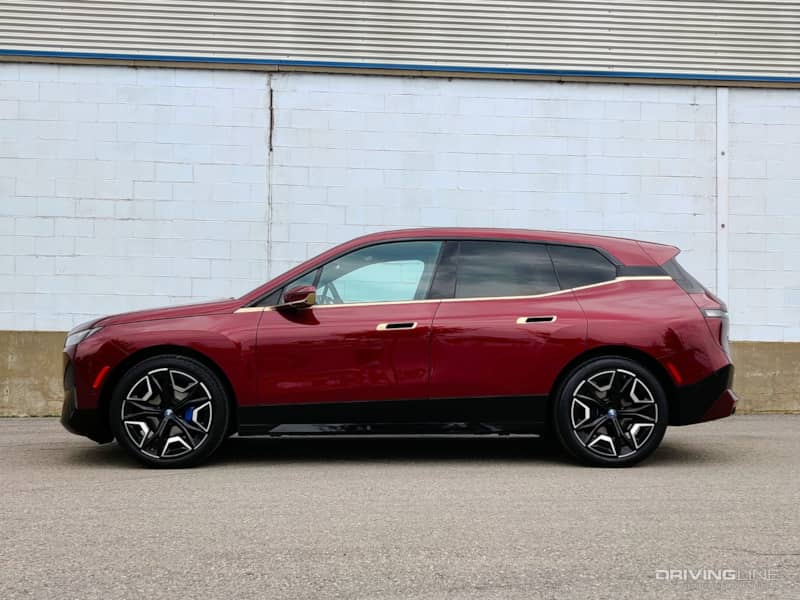 By any measure, that's extremely quick for a mid-size, all-wheel drive machine. Take a gander at what else is out there, however, and the gap in time between models like the Hyundai Ioniq 5 (4.4 seconds) and the Kia EV6 (4.5 seconds) is less than the chasm on their respective window stickers (nearly $30,000). Things get a little more cloudy when considering that the Ford Mustang Mach-E GT Performance Edition is actually a half-second faster in a straight line than the BMW, albeit carrying a $72,000 MSRP that's much closer to the iX's orbit.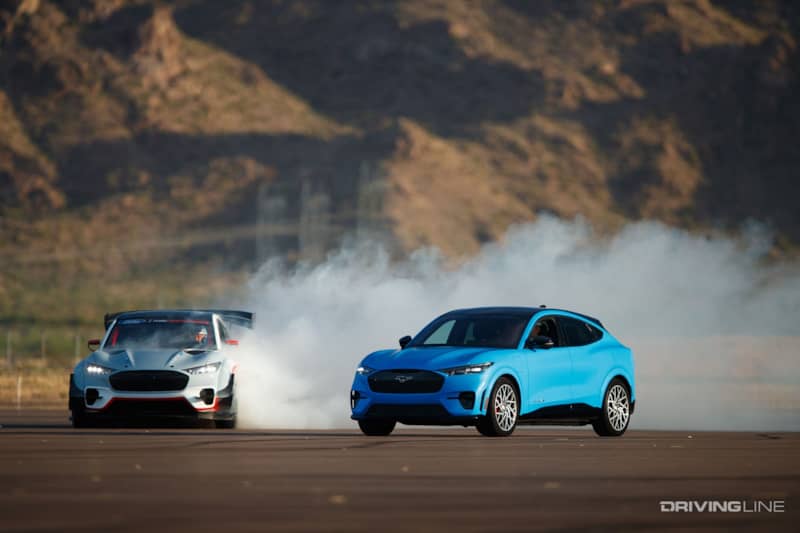 The Tesla Model X Plaid, of course, is the current reigning champ when it comes to shock-and-awe acceleration, with its 2.5-second 0-60 a function of its more than 1,000 horsepower electrified setup, but caveats of Plaid ownership include an unusual steering yoke and of course a price tag of nearly $130,000.
More Than Just A Drag Strip Wonder
BMW has two strong responses to each of the above concerns when it comes to comparing itself against EVs on either side of its cost axis. The first is the $106,000 M60 model, a version of the SUV that tallies 610 hp and 811 lb-ft of twist when set to Sport mode, which facilitates a 0-60 time in the low 3's (and doesn't require the Model X's up-to-15-minute battery preconditioning ritual to achieve). The downside is a decrease in overall driving range (288 miles versus 324 for the xDrive50) due to its upgraded rear electric motor and inverter (which feeds from the same 105.2-kWh battery fitted to every iX).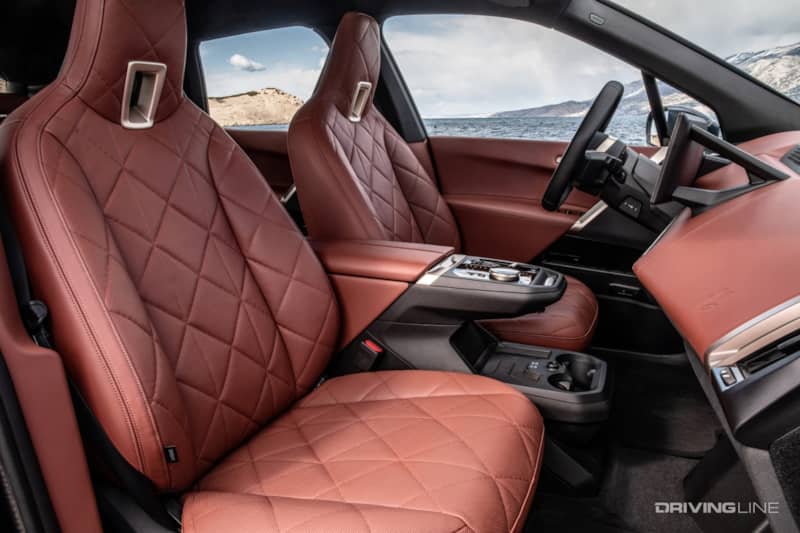 Then, of course, there's the rest of what's attached to BMW's EV drive. The iX platform is comfortable and better in the corners than its weight might suggest, but most importantly it feels like a perfectly-executed automobile that just happens to be electric. Although some might find its exterior styling polarizing, I quickly became enamored of its near-wagon, not-quite crossover shape, backed up with a supremely spacious interior that's well-appointed with high-end materials and only a minimum of EV-specific gadgetry complicating ownership.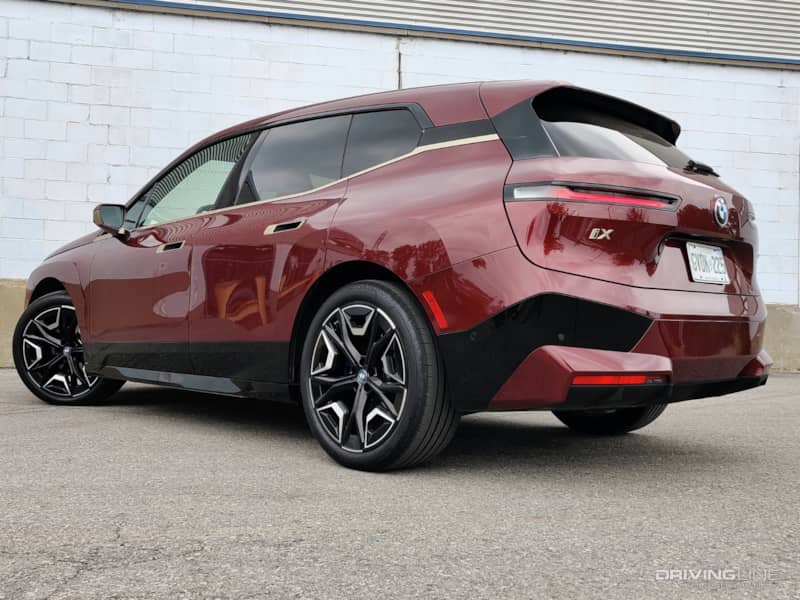 It's even packing nearly 80 cubic feet of total cargo space, boosting its practicality past smaller contenders.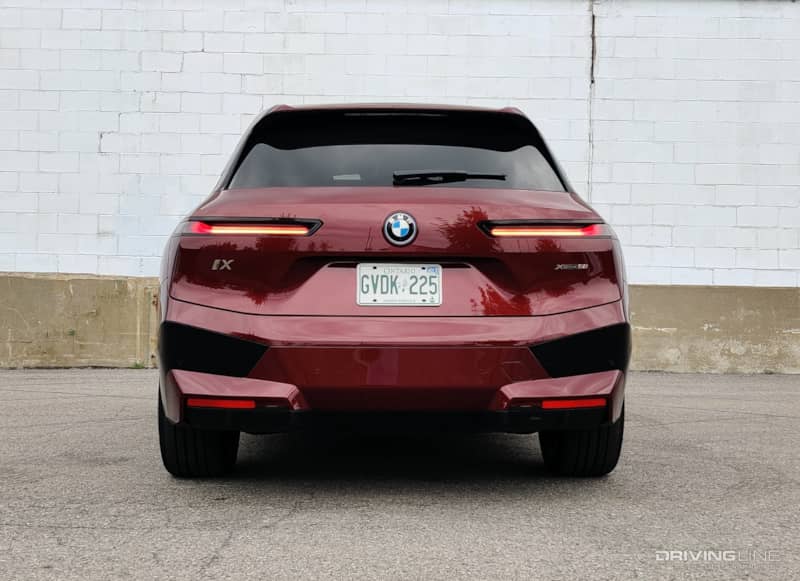 The importance of the above paragraph can't be stressed enough. The iX is a fully-formed BMW, with everything that implies. There are no allowances made for poor panel gaps or casual cabin assembly as in certain, much more expensive EVs out there, nor does it rely on the flash-bang of its acceleration on paper over a so-so on-road experience. It's the first look at the brand's future, but built for the present-day.
The Complete Package
As electric cars continue to fill up showrooms, democratizing Earth-tilting torque at nearly every price point, the goal posts for what constitutes a premium ride will no doubt be forced to shift. When any automobile can dip into limitless e-motor excitement, it will be everything else that happens before and after that moment that counts most with customers.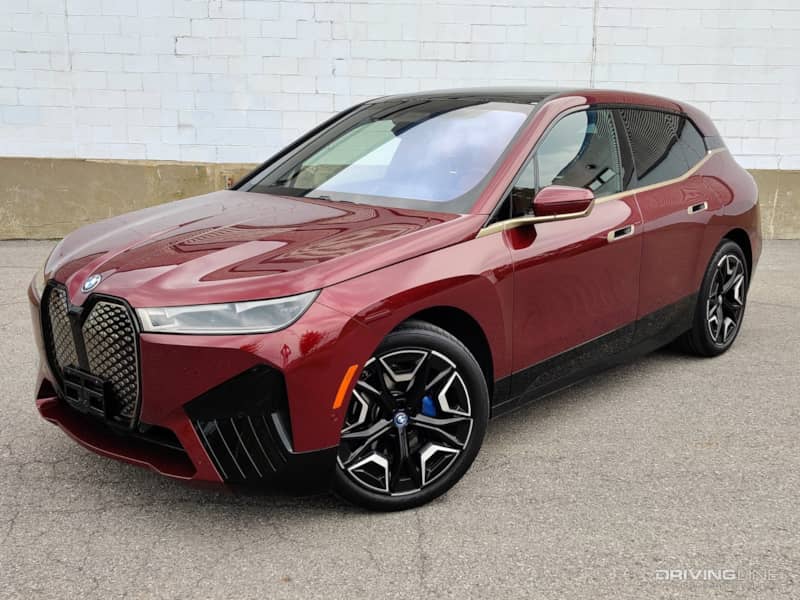 The BMW iX xDrive50 intrinsically understands the sea of change that is upon us, and is designed specifically to address this particular concern. Crammed with luxury features, yet not overly intent on distracting drivers with superfluous gear, and delivering the kind of cabin one would expect from a similarly-stickered gas-powered option, the iX signals the beginning of BMW transitioning from presenting EVs as crowd-testing science experiments to relying on them as tomorrow's fundamental backbone.