Review: The 2022 Ford Maverick Lariat 2.0T AWD Strikes A Pickup Truck Bargain You Can Live With
Compact trucks are back, with both the Hyundai Santa Cruz and the Ford Maverick offering a true alternative to the bloated mid-size models that have crowded out smaller pickups over the course of the past decade.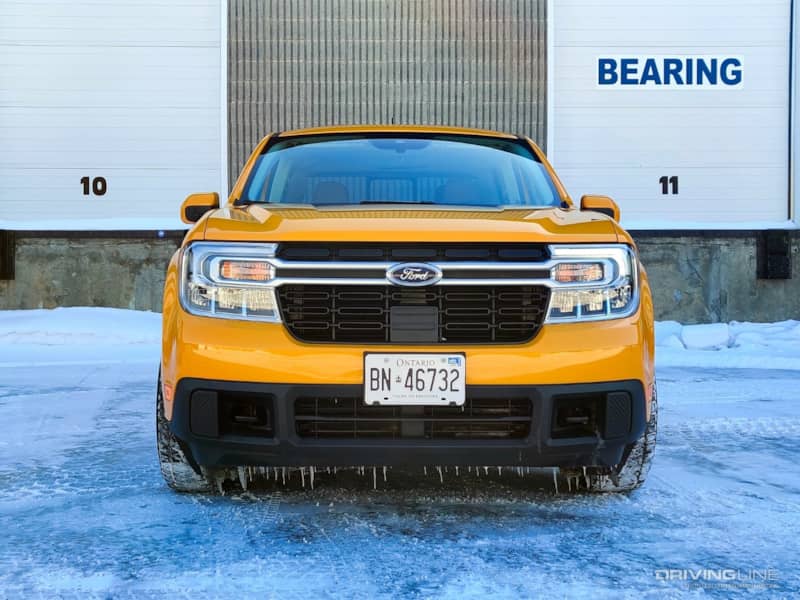 Of the pair, the Maverick provides the most utilitarian interpretation of what an entry-level truck can offer. Featuring a unibody construction similar to its Hyundai counterpart, Ford's pint-size pickup is available in both hybrid and turbocharged variants, but most importantly, it's priced much more affordably. Both base models and top-tier trims of the Maverick undercut not just the Santa Cruz range, but every other truck on the market, too. How does Ford's value-focused approach play in a world where luxury trucks are common, and the Maverick's closest competitor comes across as distinctly more plush that what the Blue Oval has to offer? The answer is, surprisingly, like a breath of fresh air. Even though its more modest roots remain on full display, the priciest version of the Maverick doesn't disappoint as a daily driver while adding a little extra oomph when it's time to tag in for truck time.
Cheap, Cheaper, Cheapest
The 2022 Ford Maverick comes in three trim levels—XL, XLT, and Lariat—and each can be outfitted with either a four-cylinder hybrid setup or a turbocharged EcoBoost engine. The latter also transforms the Maverick from a front-puller to the option of being all-wheel drive equipped.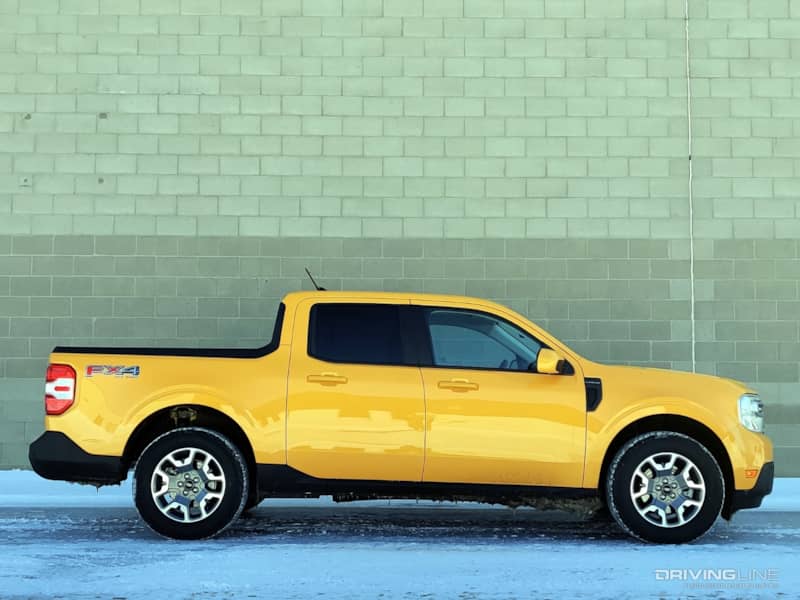 What's impressive about Ford's pricing strategy is that the stretch from its $19,995 base model to the Lariat is just over $6,000. If you want to sample turbo power, add another $1,000 to any trim level, and a further $2,000 brings AWD into the mix. That's an extremely modest outlay for any modern pickup, especially considering that the most affordable version of the Hyundai Santa Cruz starts at $24,000 and ranges all the way up to just under $40,000.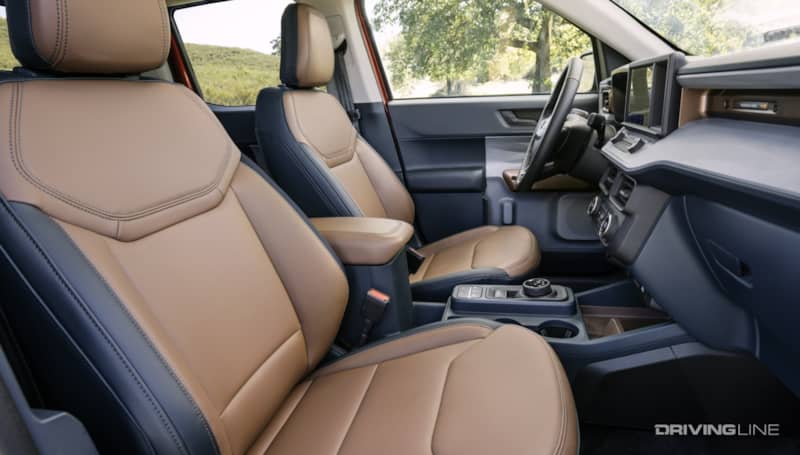 It's important to note that the financial gap between a fully-loaded Maverick Lariat and a high-spec Santa Cruz Limited is readily apparent, especially when it comes to the latter's lux living space and straight-line performance (as the Hyundai benefits from a mightier turbo motor). Still, from a practical perspective there's nothing missing from the Maverick's mix of equipment and features for buyers who are mostly concerned seeking a useful and comfortable commuter option.
A True Truck Commuter
Am I actually recommending a truck as a daily mile eater? Yes I am, now that there's finally a pickup out there that won't cause serious pain at the fuel pump. The hybrid version of the Maverick is incredibly frugal, as its 42-mpg in city driving and 33-mpg on the highway shame not just the rest of the truck world but also more than a few compact cars in terms of efficiency.
Things are a little less rosy in all-wheel drive, EcoBoosted versions of the Maverick like the Lariat I drove, but it's far from a catastrophe. Official numbers sit at 22-mpg city and 29-mpg highway (with an extra mpg added to each measure when sticking with front-wheel drive). To achieve that in a full-size pickup you'd have to shell out big bucks for a turbodiesel engine, and even in the mid-size segment it's ahead of every single gas-engine option available from General Motors, Ford, Nissan, or Toyota.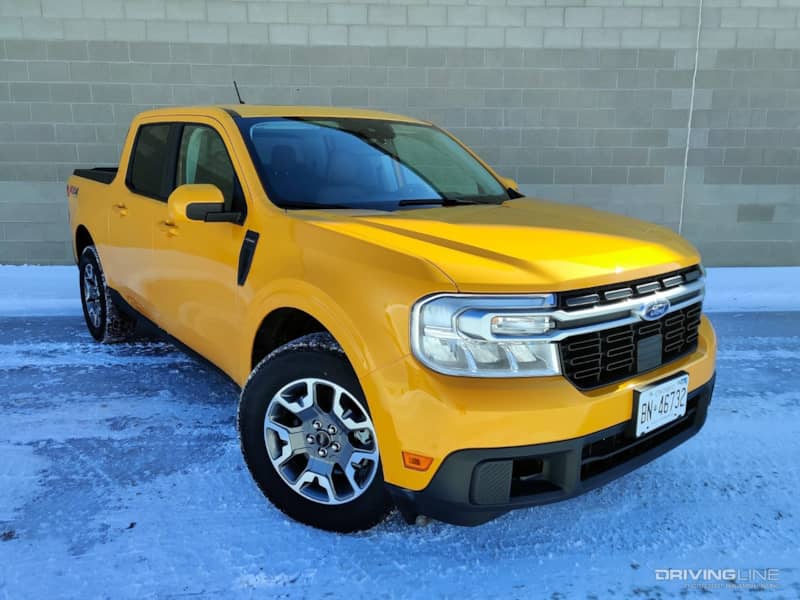 Power delivery from the 2.0L turbo sits at a healthy 250 ponies, with 277 lb-ft of torque available at a reasonable 3000 rpm. That's nearly 60 more horses than the hybrid, and 122 additional lb-ft of twist, which explains why the Maverick's 4,000 pound towing package is only available on EcoBoost models. That being said, don't expect the Maverick to match its Santa Cruz rival (which features 311 lb-ft of turbo torque) off the line. You'll also have to deal with occasionally raspy, whiny noises emerging from under the hood when the four-cylinder is wound out, and strangely, occasionally at idle. That being said, the turbo provides more than enough motivation to keep up with traffic, even with a load in the bed (up to 1,500 lbs). The vehicle's eight-speed automatic is also perfectly serviceable.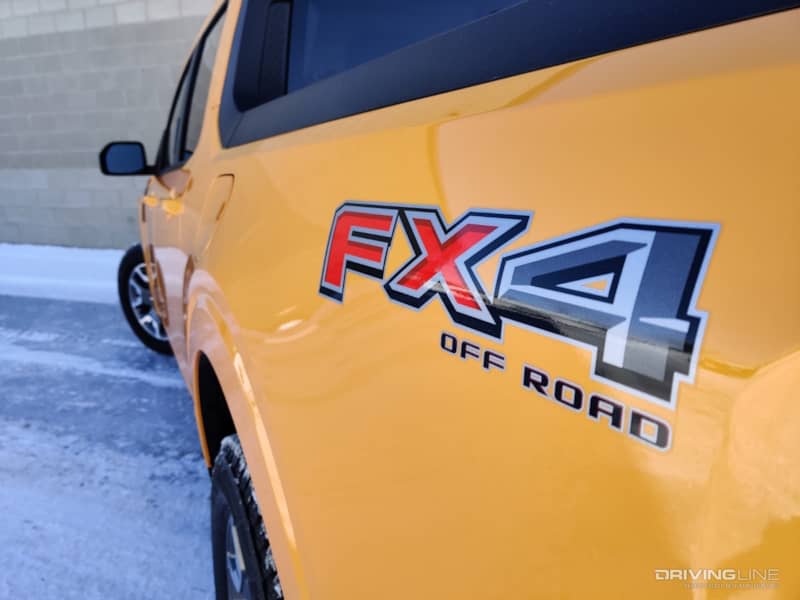 The Ford Maverick's small footprint make it perfect for urban dwellers seeking to slide into tight parking spots or maneuver down tight alleys—a testament to the brand's consideration of small business customers seeking Mavericks for delivery and logistical roles in a city center. At the same time, by using the same unibody platform that's found under the skin of the Escape SUV, the pickup is relatively quiet and composed over rough stretches of road, with minimal wind noise and respectable handling to boot. This was true even with my Lariat's FX4 off-road package installed, which features rear monotube shocks borrowed from the Bronco Sport (in place of its standard twin-tube shocks) and a set of aggressive winter tires. AWD models also benefit from an independent rear suspension versus the front-wheel drive edition's torsion beam.
Useful And Cheerful
Ford has recouped most of the Maverick's bargain pricing from its passenger compartment. The Lariat has enough color and varied trim to catch the eye and keep things from getting gloomy, but its switchgear, dashboard design, and the prominent use of plastic remind you that this is a basic pickup that's been glossed up with a few extra features to justify a higher price tag.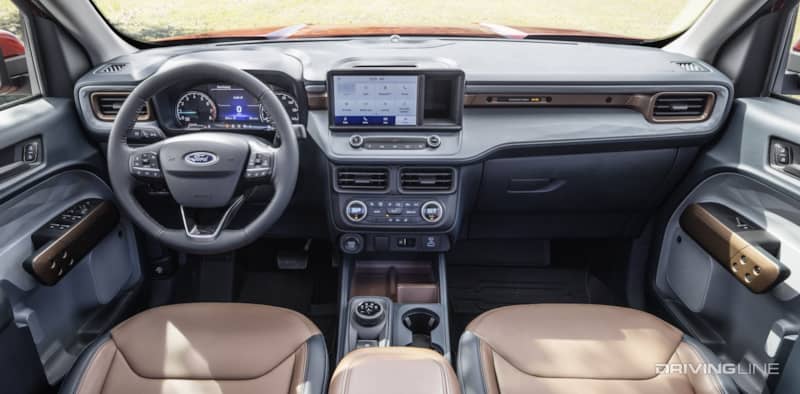 As long as you keep the Maverick's modest roots in mind, it's hard to find fault with Ford's strategy. The Lariat includes gear like adaptive cruise control and lane centering, and its infotainment system and gauge cluster display are easy to use and present themselves well. I found the truck's seating position to be excellent, and even the second row (all versions of the Maverick are four-door crew cabs) was adult-friendly on shorter trips. I would happily forgo the Lariat's leather, too, and settle for the XLT's Luxury Package so I could keep some of its other convenience equipment (heated seats, heated steering wheel, heated mirrors) on the list.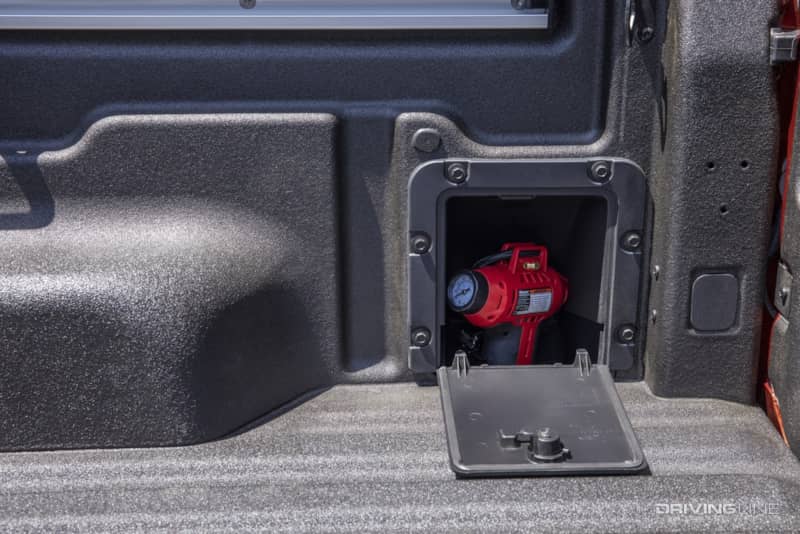 Is the 4.5-foot cargo bed a little short? Considering that it gives up between 6 inches to 18 inches when compared against the Ranger, it's definitely a consideration. For most tasks, however, it's more than usable, especially when combined with the under-seat storage found in the Maverick's second row, or the truck's available bed extender, segmented divider slots, and multiple anchor points. There's even a 110-volt power outlet hanging out back there.
Ford's also working to develop 3D printed accessories for the Maverick that can be installed in both the cab and the bed to further enhance its utility. This gives the truck a step-up over the Santa Cruz, which doesn't enjoy the same community-building effort the Blue Oval is putting behind its compact truck.
Each Edition Has Its Charms
It's hard to go wrong with the Maverick, regardless of how much money you plan to spend. The hybrid model's modest power is more than made up for by its excellent fuel efficiency, while the EcoBoost AWD setup isn't that much more expensive if you feel the need for additional security on winter roads.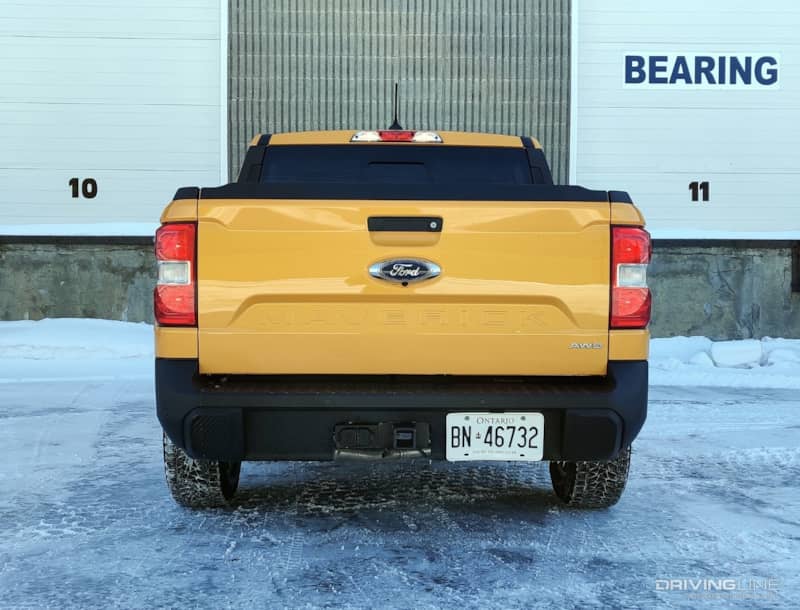 It's puzzling that an all-wheel drive hybrid isn't yet available, but current production restraints have most likely filtered that flavor of the platform towards the Escape side of the ledger. Ford has already capped 2022 Maverick hybrid production, which sold out almost immediately, until it can resume assembly later this summer.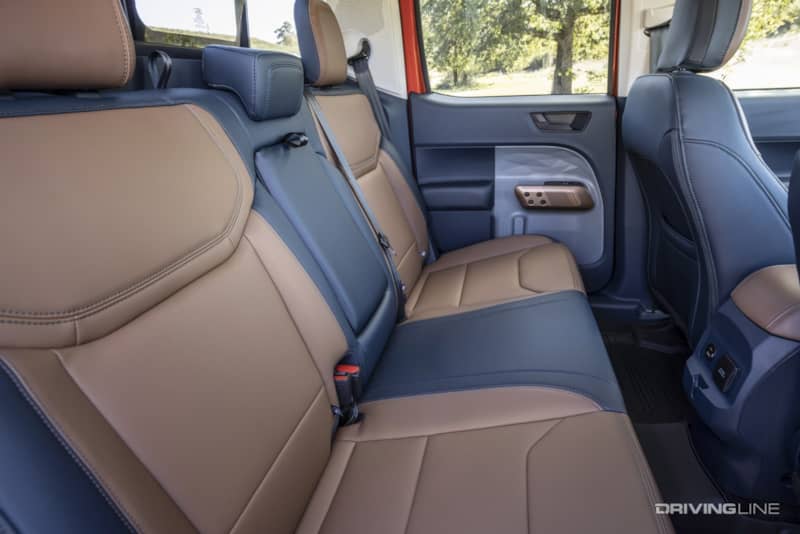 It might make more sense to avoid the additional expense of a loaded Lariat and instead approach the Maverick for what it is: the cheapest way to benefit from an open truck bed without sacrificing modern safety or reliability. Even still, if you do open your wallet wide you can drive home in a truck that's well-equipped for less than $30,000, an impossibility in nearly any other brand's showroom. The Maverick presents a rare case where the most glamorous model isn't necessarily the best choice, and in the world of soaring pickup prices, that's incredibly refreshing.