Shelby Dakota: That Time Carroll Shelby & Dodge Made the Original Performance Pickup
In recent months there's been a renewed focus on the life and achievements, of Carroll Shelby, thanks largely to the success of the film Ford V Ferrari, which has just been announced as a nominee for best picture at this year's Academy Awards. And while Shelby's work with Ford is legendary in terms of both racing accomplishments and production vehicles, his work with Chrysler during the '80s and '90s isn't to be overlooked.
Beginning in the early '80s Shelby collaborated once again with his old partner Lee Iaccoa, who was now the chairman of Chrysler. In an effort to help revitalize the company and restore its performance credentials, Shelby helped develop a number of high performance Chrysler products, and while they wouldn't quite become the stuff of legend like the Shelby cars of the '60s, these hot-rodded turbocharged compact cars like the Dodge Omni GLHS were very impressive for their time.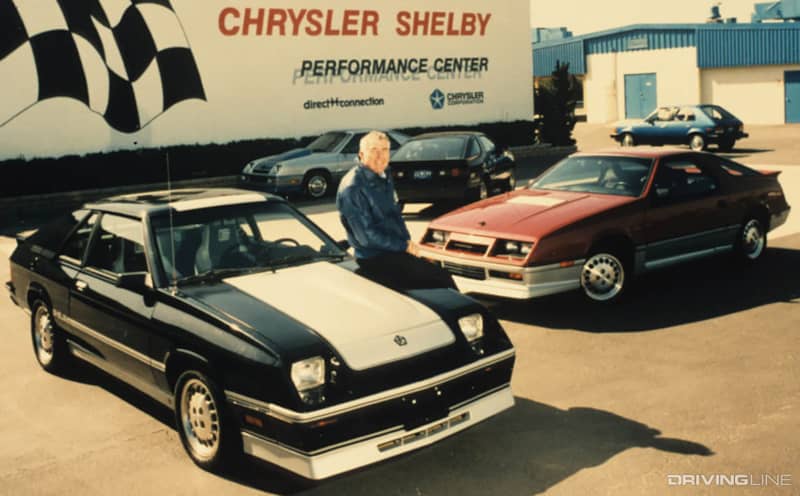 Shelby would also go on to help Dodge develop the Viper, which was in many ways a reincarnation of the original Shelby Cobra. But during all of that, Shelby also lent his hand in one of the more unique vehicles ever to wear the Shelby name—the Dodge Shelby Dakota.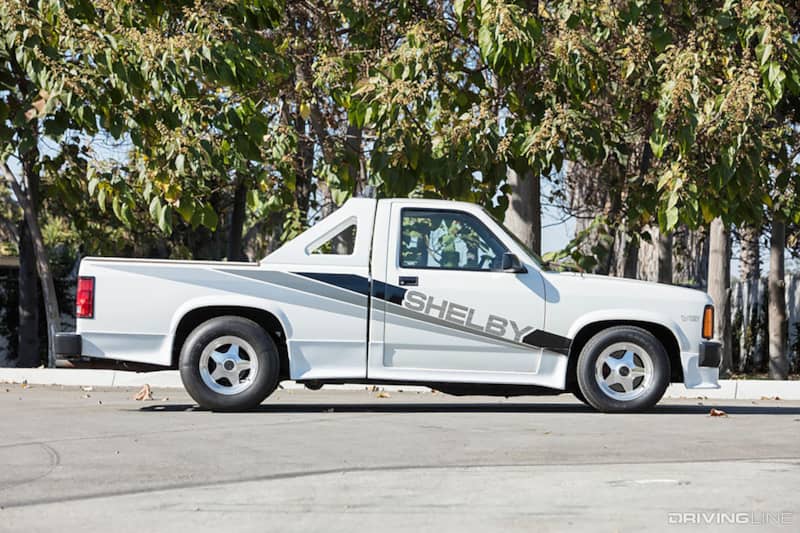 The Dodge Dakota was introduced for the 1987 model year as a smaller, less expensive midsize pickup to slot below Dodge's full-size offerings and for the 1989 model year Shelby got in on the act to build one of—if not the first real factory performance truck.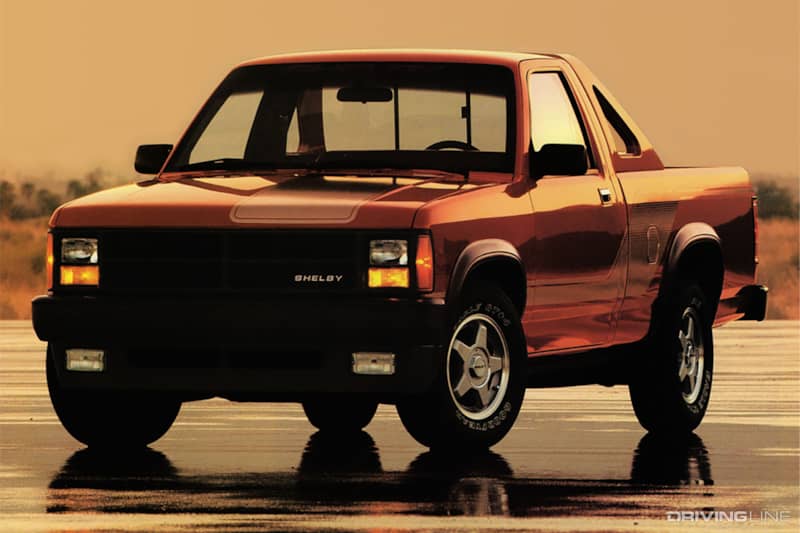 The Shelby Dakota's party trick was its V8 engine, which replaced the more common V6 and was a rare find in a mid-size truck. The 5.2 liter Magnum small block only made 175 hp, but the Shelby Dakota was both Shelby's first V8 and his first RWD production vehicle since the '60s.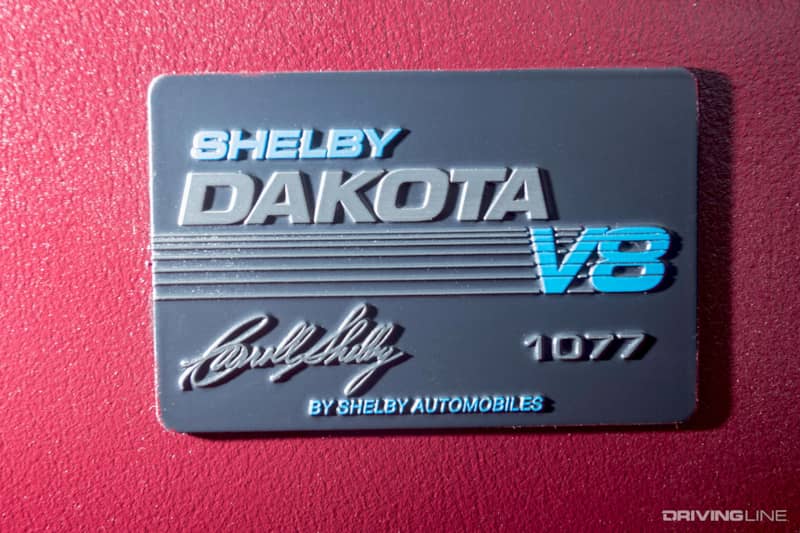 The Shelby Dakota was capable of hitting 60 miles per hour in "less than 8.5 seconds," which was pretty quick by late '80s standards—especially for a pickup truck. Its promotional materials also proudly advertised things like gas-powered shocks, rear ABS and 15" alloy wheels. It also featured unique interior trimmings, with Shelby-branded seats and racing-type steering wheel.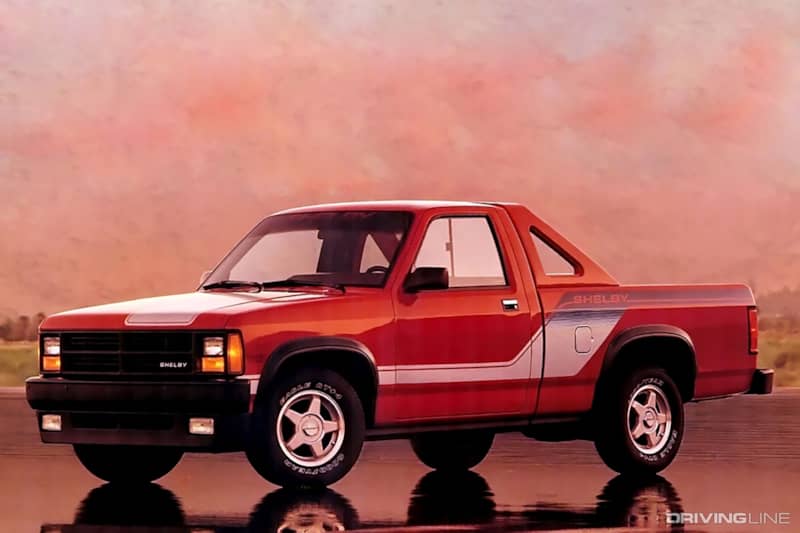 Then of course there's the exterior, with its very 1980s graphic package, aero package and prominent Shelby branding. With a renewed interest in specialty vehicles of the '80s and '90s, the Shelby Dakota checks a lot of collector boxes.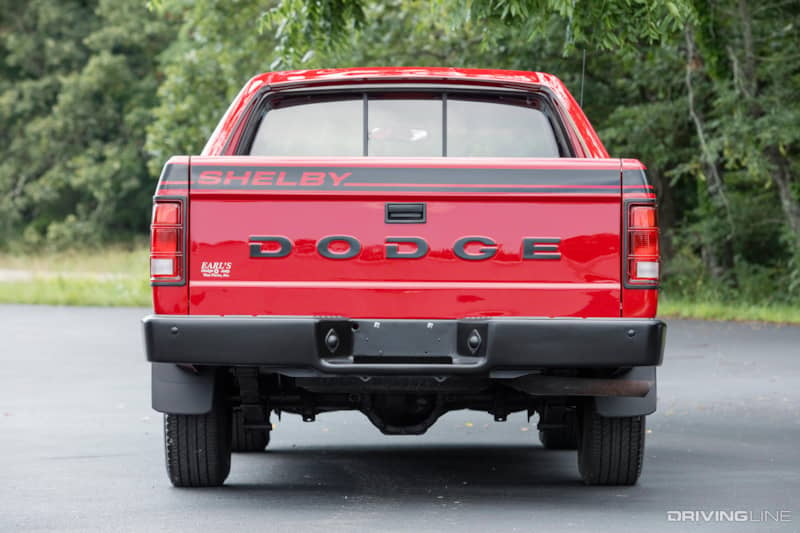 The Shelby Dakota was produced for just one year, with less than 1,500 examples being built - and it's unknown how many of them survive today. To give an example of their approximate value, a very nice example with 86K miles sold for $17,000 on Bring a Trailer in late 2018.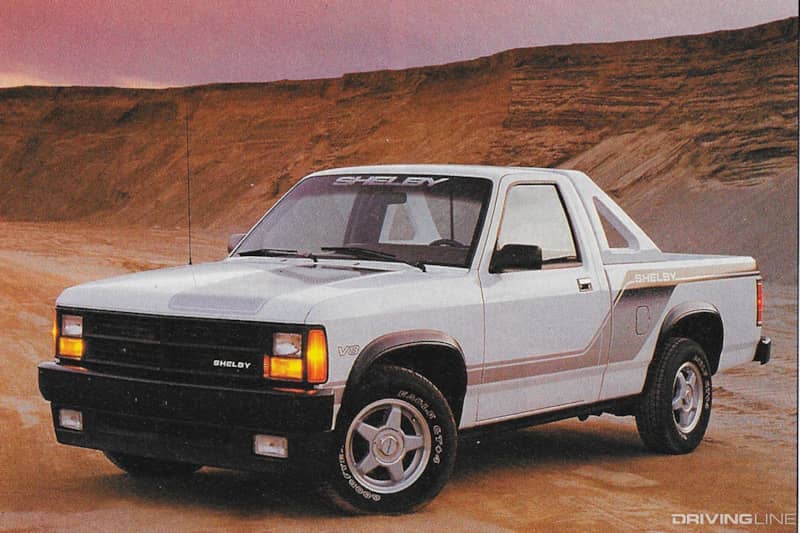 So while its performance wasn't amazing and it won't go on too many people's lists of Shelby's greatest hits, the Shelby Dodge Dakota was an important machine in that it set the table for dedicated performance pickups like Ford's F-150 Lightning and later Dodge's own Ram SRT-10.
And of course don't forget about the latest iteration of the Shelby high performance pickup formula - the 2020 F-150 Shelby Super Snake.