Spy Photos: 2023 Chevy Corvette High-Performance Z06 Prototype
Recently captured by our lenses, this is the prototype of the upcoming mid-engine Corvette Z06. The higher-performance Z06 model for 2023 was testing in light, body-hugging camo as it arrived at the track.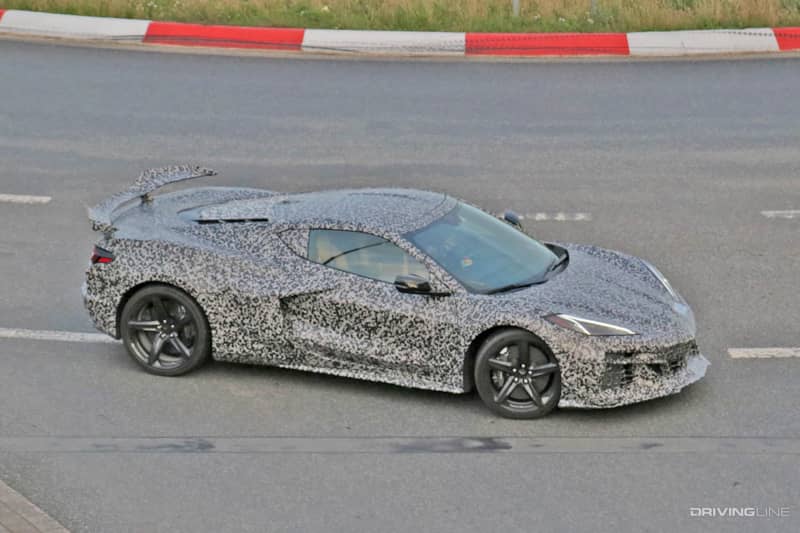 These photos are exciting because this is the first time we've seen a C8 Z06 in body-hugging camo instead of the heavy vinyl cladding worn by previous prototypes.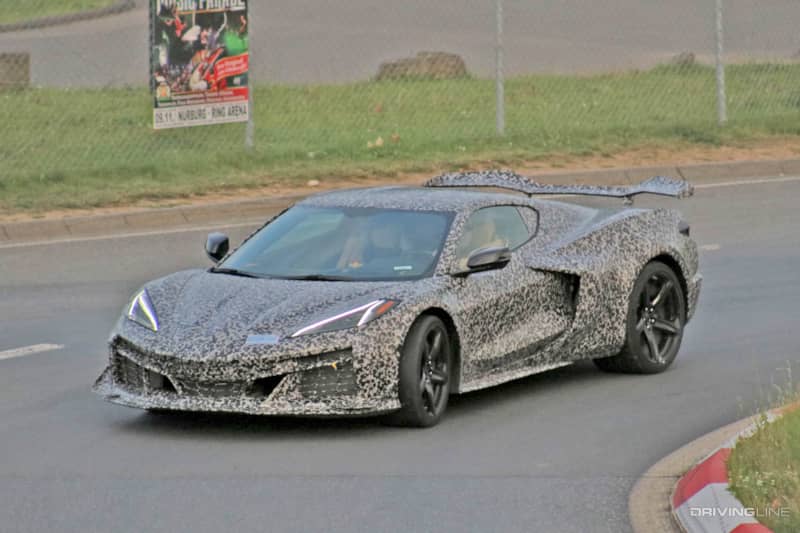 This prototype version appears to have a more aggressive front fascia with additional aerodynamic pieces absent from the current Stingray.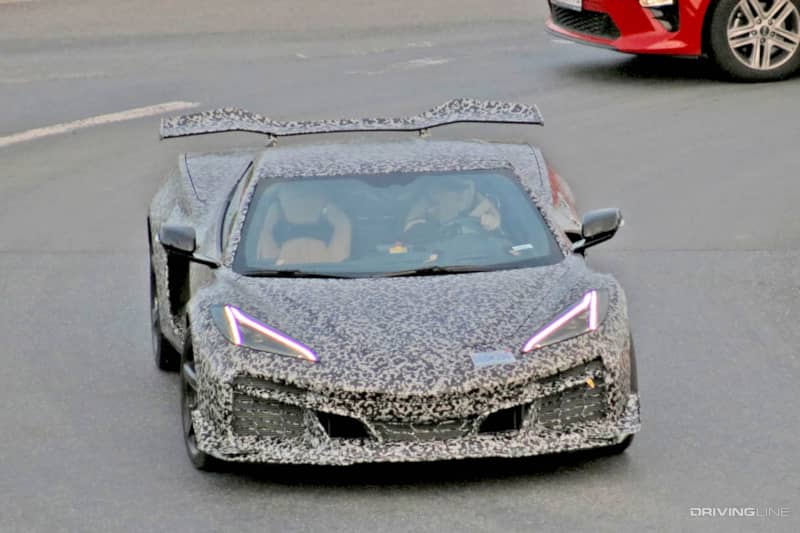 It's obvious to the keen observer that the Z06 body is wider with a large, rear wing-style spoiler located out back.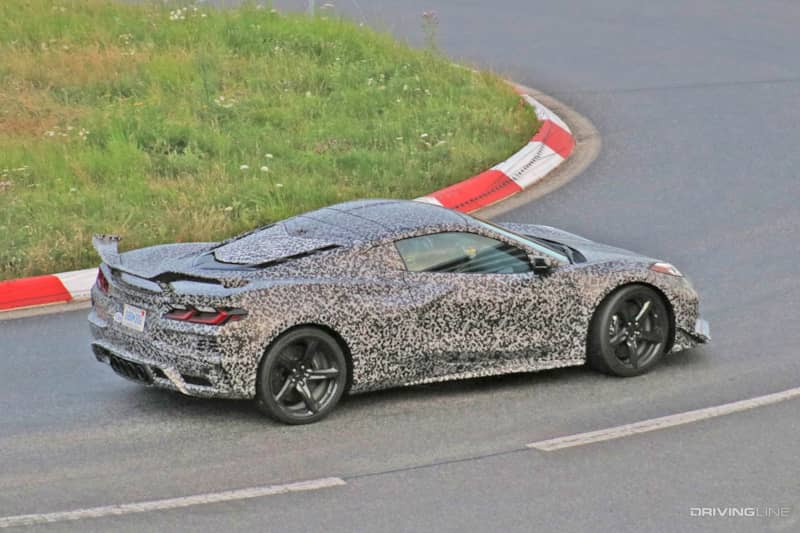 A set of black, five-spoke wheels and the traditional Corvette center-exit exhaust can be seen from the rear.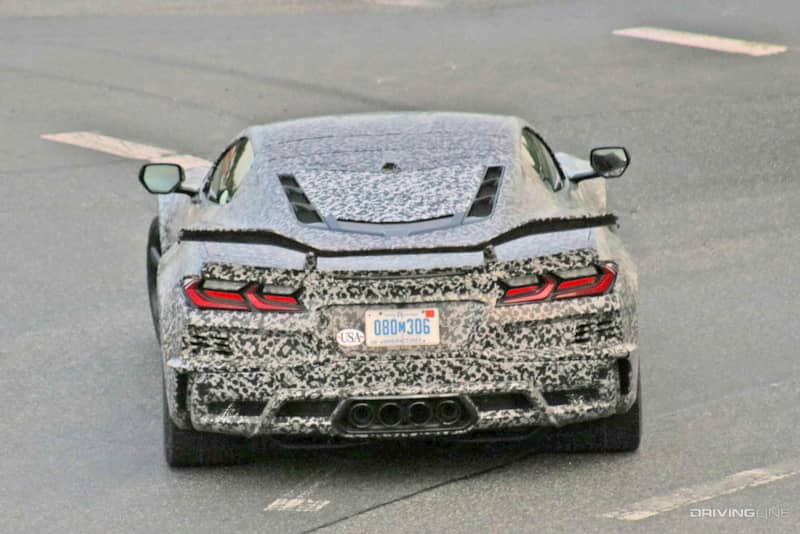 GM has announced that the mid-engine Corvette Z06 will be revealed later this year and will launch for the 2023 model year.