The C5 Z06 Corvette is an Incredible Performance Bargain: 4 Ways to Make it Better
Released in 2001, the fifth-generation Corvette Z06 has become known as an incredible performance bargain for driving enthusiasts. Regardless of whether you just want an enjoyable street car, or are looking for something better suited to the track, starting with a tunable LS engine, RWD, and a capable suspension puts you way ahead of many other comparable platforms in the price range.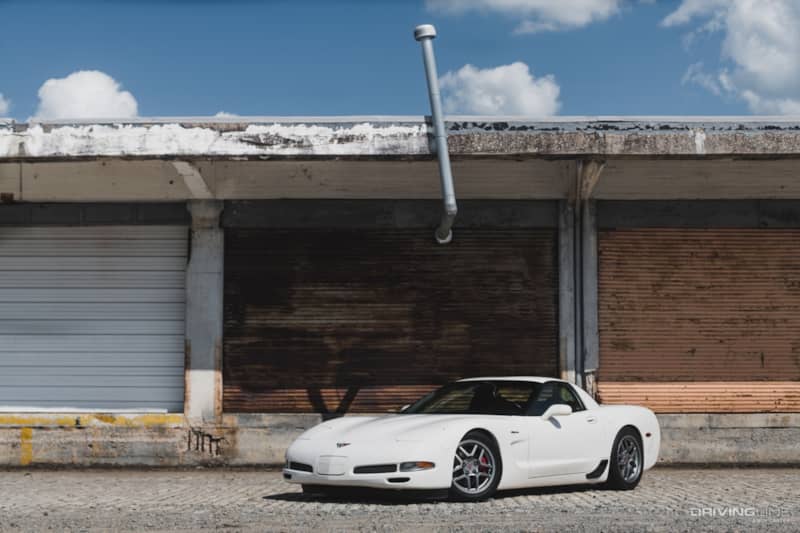 Owner Mike Hemstreet knows this more than anyone. Although he was raised in a Corvette family, he has come to appreciate the car as one that offers world class performance at an accessible cost of entry for the average car buyer. Although he has owned and modified many Corvettes, this rare Speedway White Z06 is currently his go-to driver. By adding and changing a few key items, this sub-$20k sports car punches way above its weight.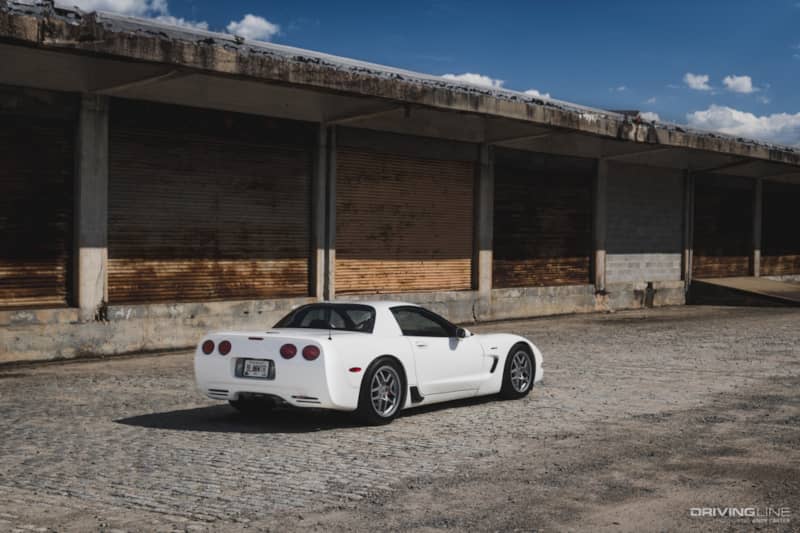 1. Engine
For performance mods, Mike swears by the "head, cam, exhaust" recipe that many Corvette owners turn to when looking for easy, reliable power from the LS engine. This car already had a Comp cam, reworked heads, full headers and a Billy Boat exhaust installed when he obtained the car.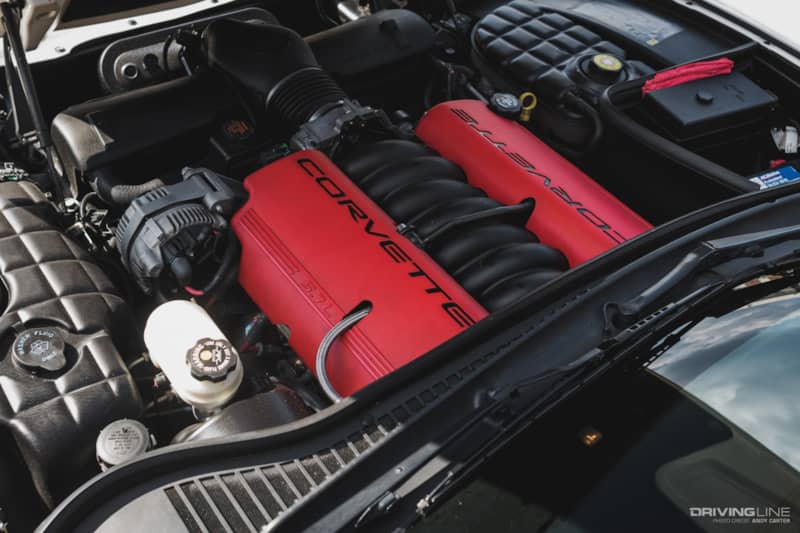 Keeping in mind that 2001 Z06 was down on power from later C5 Corvette years, LSXpert's have tuned this car to a manageable 405hp to the rear wheels which is just shy of the new C8 Corvette's advertised horsepower rating. In addition to the extra power, the sound that emanates from those twin rear pipes is incomparable to anything on this side of $20,000.
2. Suspension
While the C5 Z06 left the factory with a respectable suspension setup, expectations from performance cars have come a long way since we celebrated the millennium. Mike installed Hotchkins heavy sway bars and adjustable heim joint end links. The adjustability in the heim joint allows the sway bars to be corner balanced for improved handling on the course.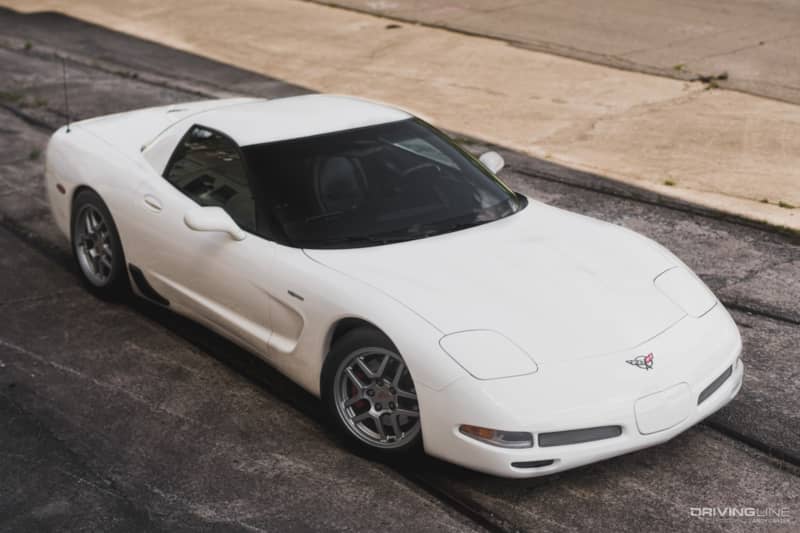 The sway bars provide incredibly improved cornering potential, overall chassis balance and steering response.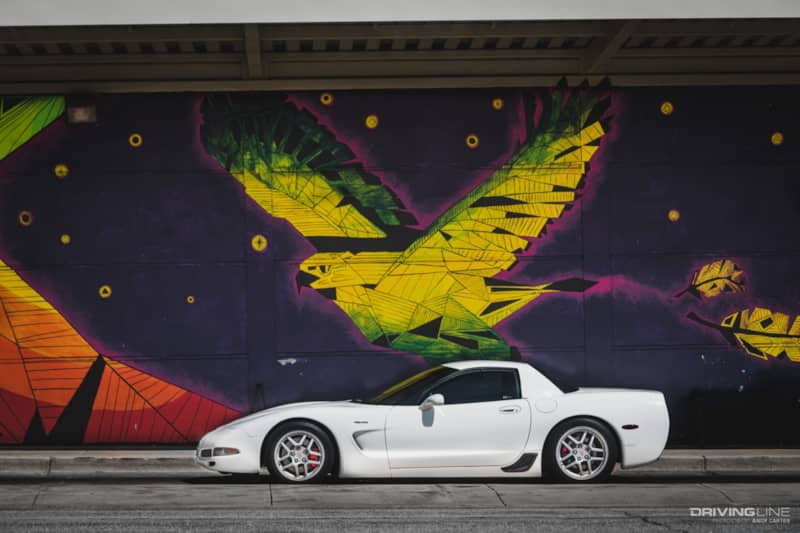 3. Wheels + Tires
While there are certainly an infinite selection of aftermarket wheels for the Corvette, Mike had decided to keep the OEM look of this Speedway White C5 Z06. Personally, we dig the gunmetal spoked wheels against the white paint, so there's no complaint from us.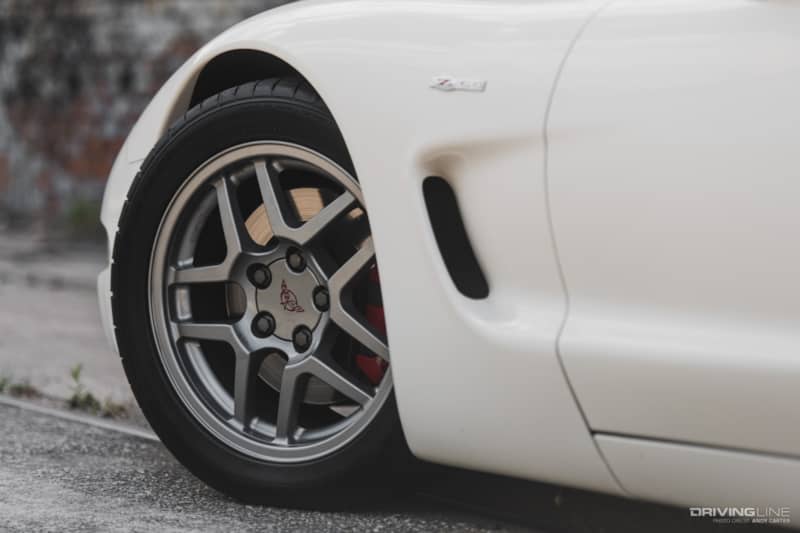 To modernize the wheel's performance, however, the Z06 has been fitted with a set of Nitto NT555 G2s. The C5 Z06 utilizes a staggered fitment from the factory, so 275/40/17 were installed up front, while the rears wear a larger 285/40/18.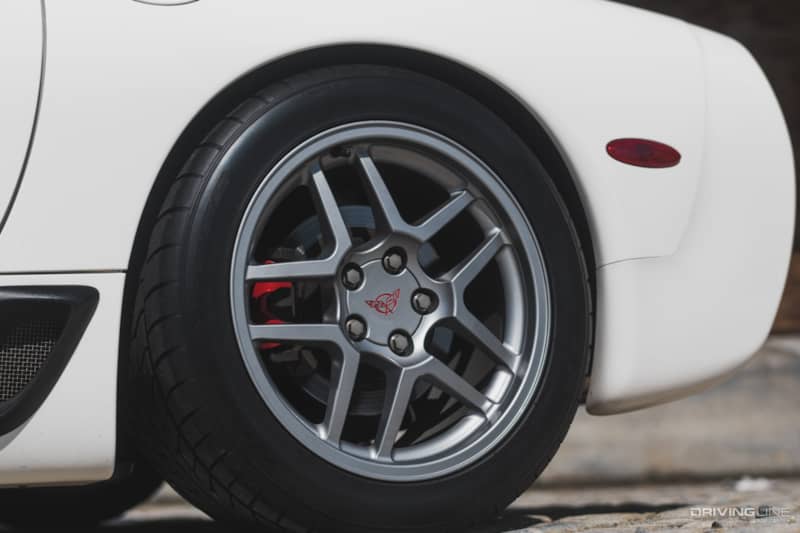 Nitto's NT555 G2 ultra-high performance tire is perfect for a street-driven C5 Z06 because it provides off the line performance, stability in the straights and confidence in the corners.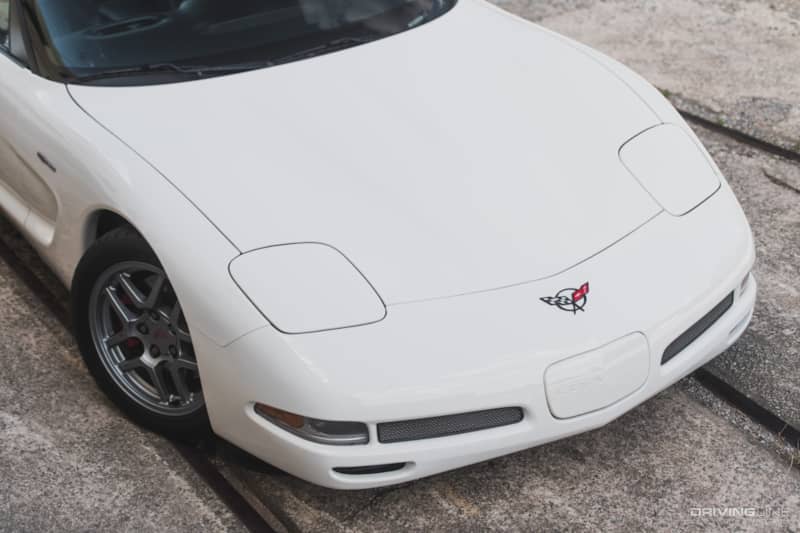 4. Shifter
While the interior is usually not a place of priority for a performance build, don't neglect the opportunity to upgrade the shifter mechanism in a manual car. For example, this Hurst shifter provides both improved feel and a reduced throw. Being that this is a contact point every time you drive, increasing shifter performance is one of the most rewarding low cost mods to make.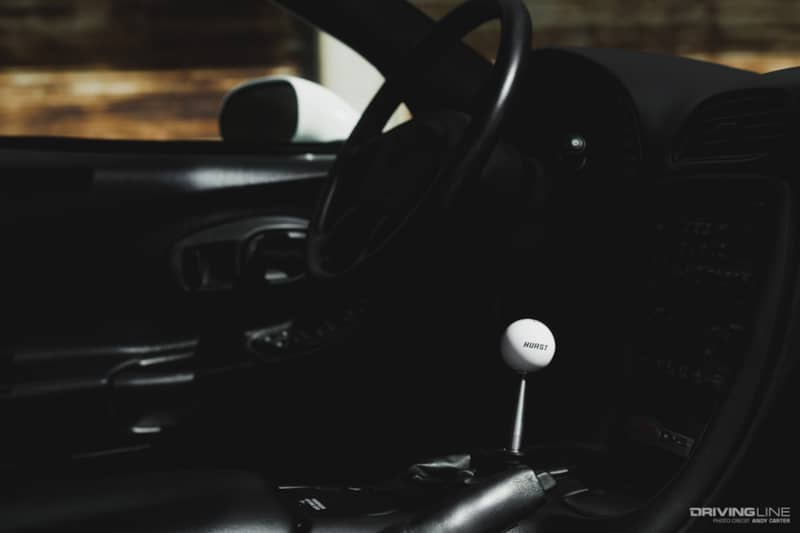 By addressing these few points, the C5 Z06 maintains its status as the best performance value for under $20k. From the basics, the C5 Corvette aftermarket allows for specialization and customization to reach any performance goal desired.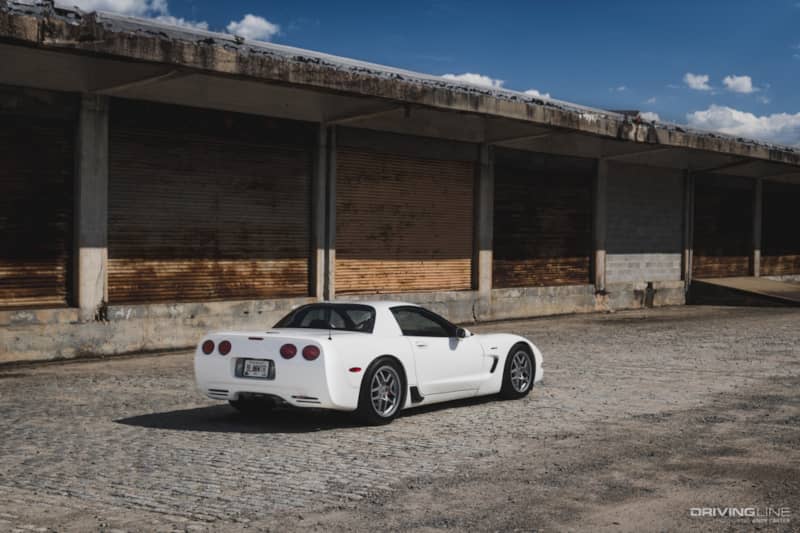 Check out our review of the new C8 Corvette on the track!