Surprise Finish & Podium Sweep at Ultra4 Nationals
Ultra4 fans have been long awaiting the 2015 4 Wheel Parts Nitto National Championship race in Reno, Nevada - and the weekend's competition didn't let any fan down. Over 120 competitors were pre-registered for the final race of the 2015 National Championship with a lot on the line - not only was this race being fought for, but the points gained would decide the 2015 National Champions in each Ultra4 class.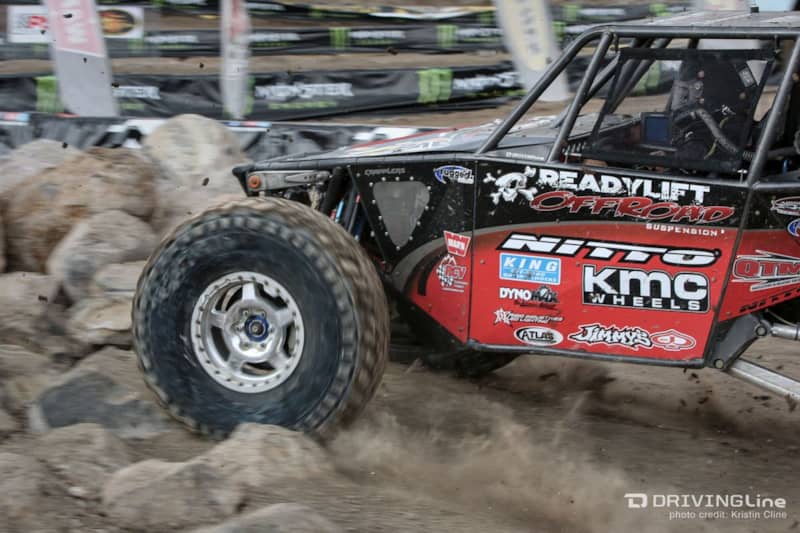 In the unlimited 4400 class, we had a number of battles brewing. There was Derek West and Levi Shirley both vying for the National Championship, having traveled to every race of the year, each picking up an impressive number of wins and podiums. There was also the good-natured competition between Loren Healy's "Red Dragon" and Shannon Campbell's newly finished "Dragon Slayer" car who would battle it out for the first time. In addition, Wayland Campbell has been having an amazing season and was in good points standing, then Erik Miller and Jason Scherer both showed up to join in the fun from both having taken most of the season off racing since King of The Hammers.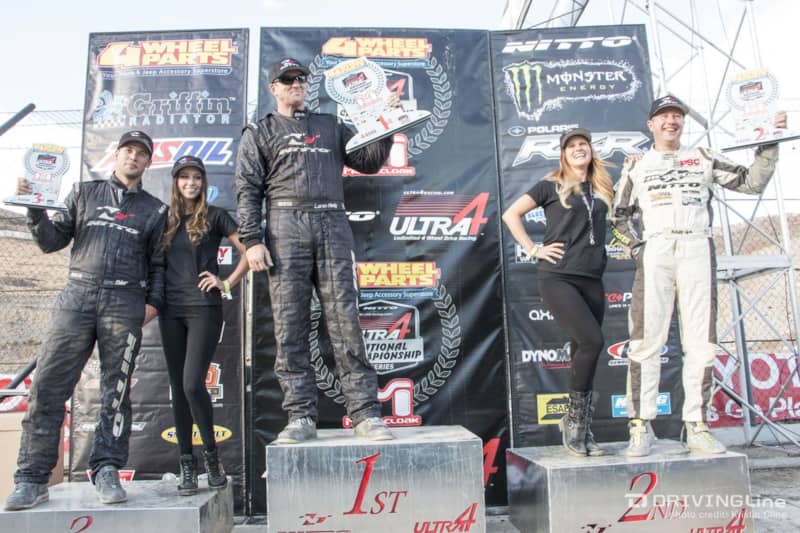 Each driver had to qualify with a timed single-lap, placing them in one of two preliminary heats - of which the top 10 from each would advance into the main, with four additional drivers earning a spot in a LCQ prelim. When the green flag dropped the competition in the main race was fierce. It would be Loren Healy who came out for an early lead and kept it through the final race, with Jason Scherer hot on his tail, for a first place and second place win respectively. Third place had changed spots a number of times throughout the race - with Erik Miller, Derek West, Greg Adler, and Levi Shirley all in contention. When the checkered flag flew, it was Erik Miller who came in third - passing Greg Adler in an amazing move over the rocky field less than 100 yards before the finish line (you've GOT to watch it in the video below!) Each and every racer in Ultra4 puts amazing heart into the series and we thank you each for that! We couldn't be happier to see three amazing Nitto Tire teammates up there on the podium together - Loren continues to seem invincible and amazing to watch, with Jason Scherer and Erik Miller earning very well deserved places as well. For the 2015 National Championship, Levi Shirley earned 1st place, with Derek West and Wayland Campbell in 2nd and 3rd respectively. Levi, coming off a Ultra4 Europe championship last year, has put in a terrific year of racing along with Derek West, who we were privileged to see out at the western series races as well as his eastern home turf. Derek also earned 1st in the Eastern Regional Championship, with Loren Healy taking 1st in the Western Regional Championship.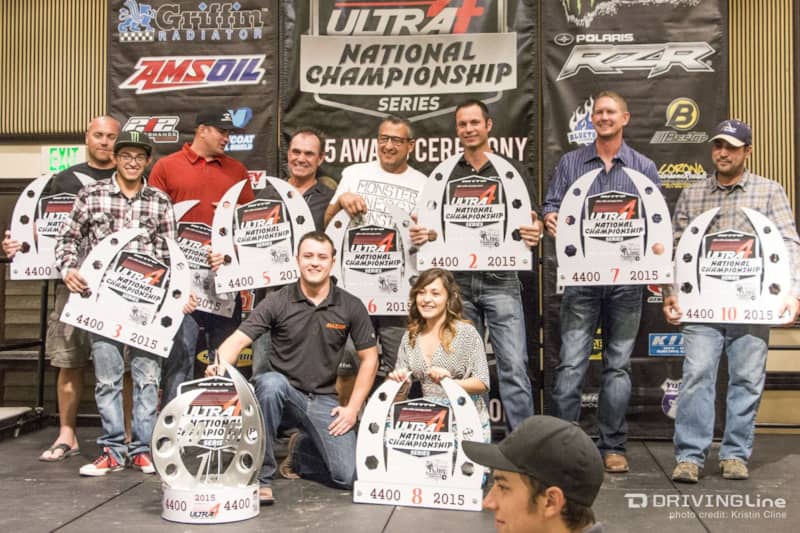 Driving Line will have a full recap and gallery of the race shortly, but we didn't want to wait to congratulate this year's winners! See full race results at ultra4racing.com.