Tech: Buffing Out Paint Scratches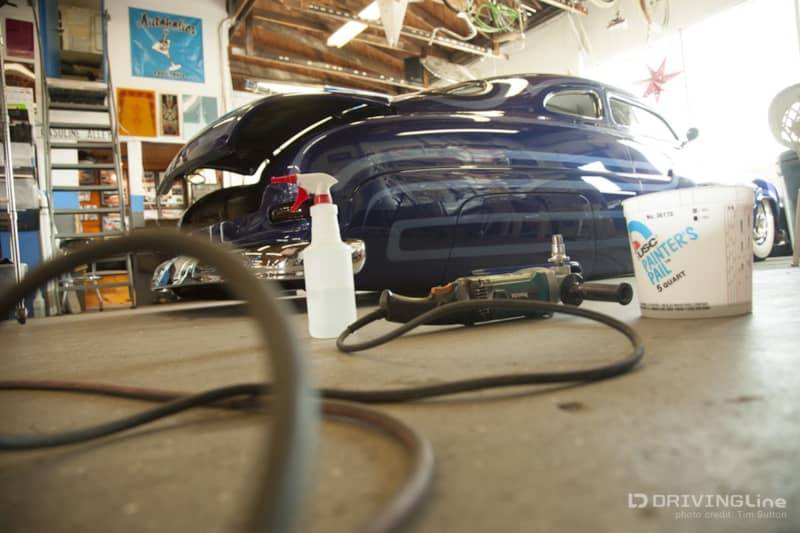 I'm sure you've heard someone say "Oh, that'll buff out." While in many of the cases it will, if you have friends like I do they're probably just being funny. For this DIY car tech installment, I'll be covering how to get rid of surface scratches, swirls and hazing. Our good friends over at Starlite Rod and Kustom in Torrance, California will guide us through the hard work… it's really quite simple if you have the right tools on hand and a keen eye.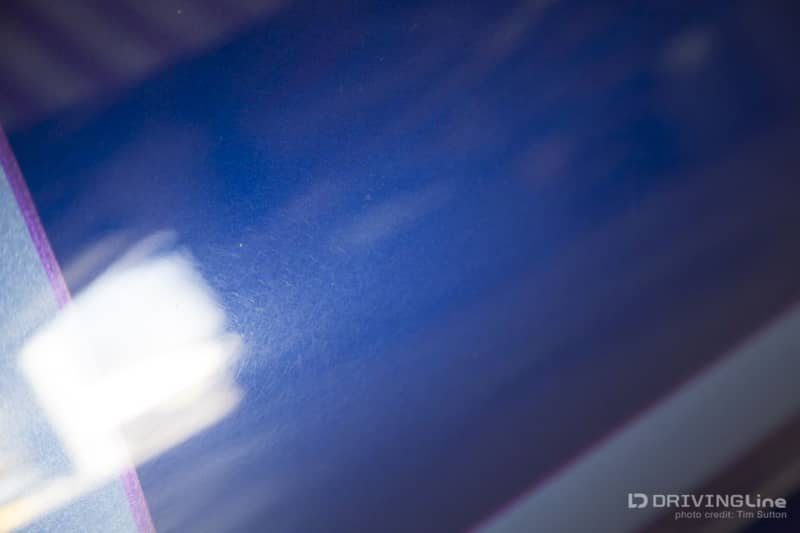 Obviously automotive paint surfaces can get messed up in a variety of ways. Light surface scratches and hazing in the clear coat can be caused by things like a purse being sat on the roof, someone with jeans leaning against the side, or a machine haze from rubbing compounds. While an average car owner may not be bothered by them, those of us who love our rides and/or have custom paint jobs know how much these small scratches can affect the overall look and shine of our car.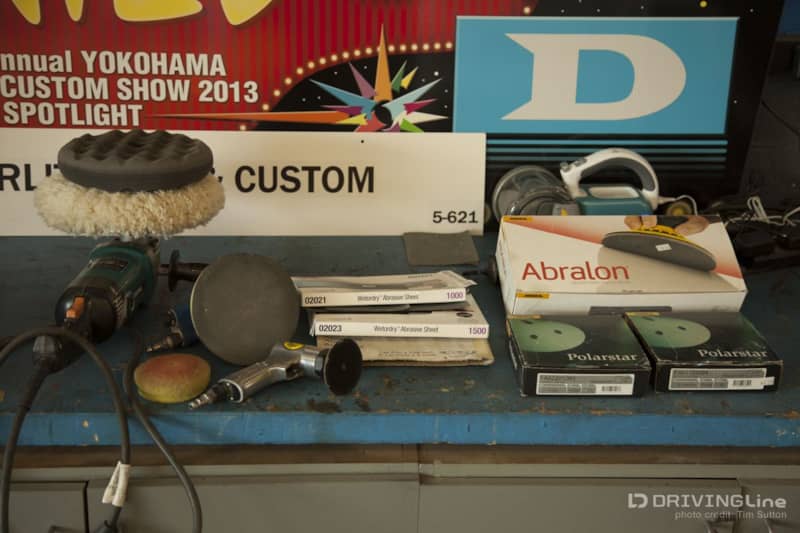 Tools you will need: a variable speed buffer with multiple pads, a DA detail buffer, multiple grades of sandpaper (1000 grit to 3000 grit). This only requires taking a little off, so we're going light.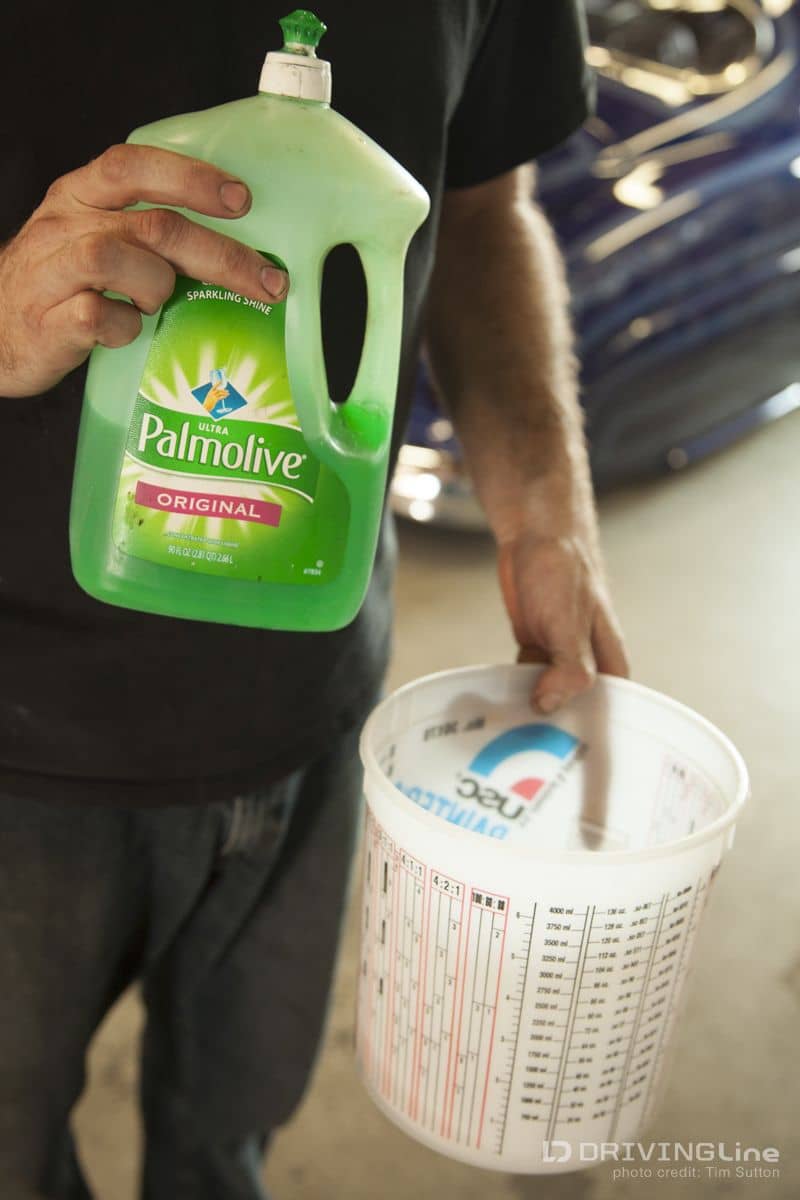 Jack starts out by getting a clean bucket of water and putting a couple drops of soapy water in it. It helps keeping the surface slick and clean as the paper and materials cut the clear.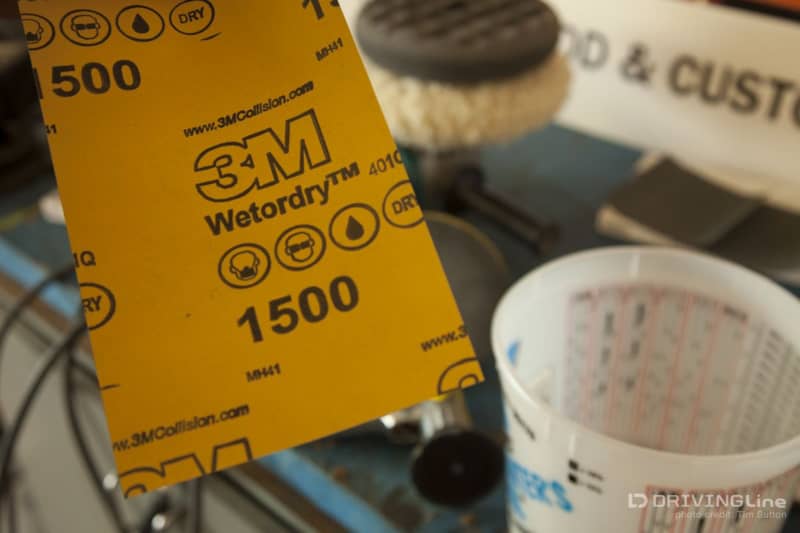 Like I said, this project just has a few small scratches to tackle so were going to start out with 1500 grit and work our way to 3000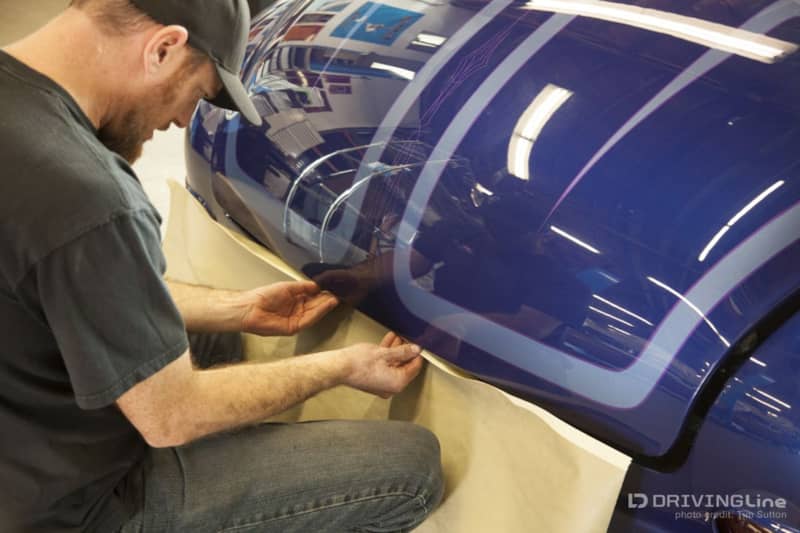 Jack tapes the bottom edge of the affected area to keep a clean work space as well as keeping residue off other parts of the car (it's a pain to get off). A little bit of prep time will save you a lot of work in the long run.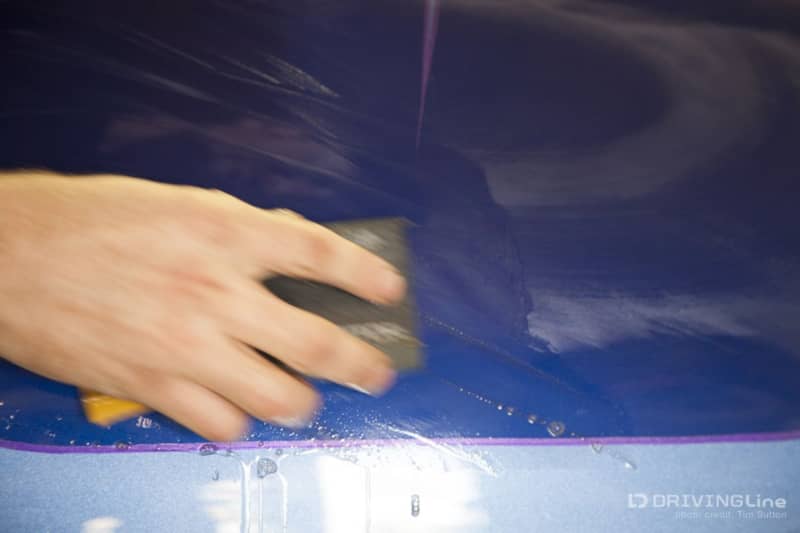 With a small rubber block, Jack starts by spraying the area with soapy water and starting to sand. This cuts out the swirls and scratches completely.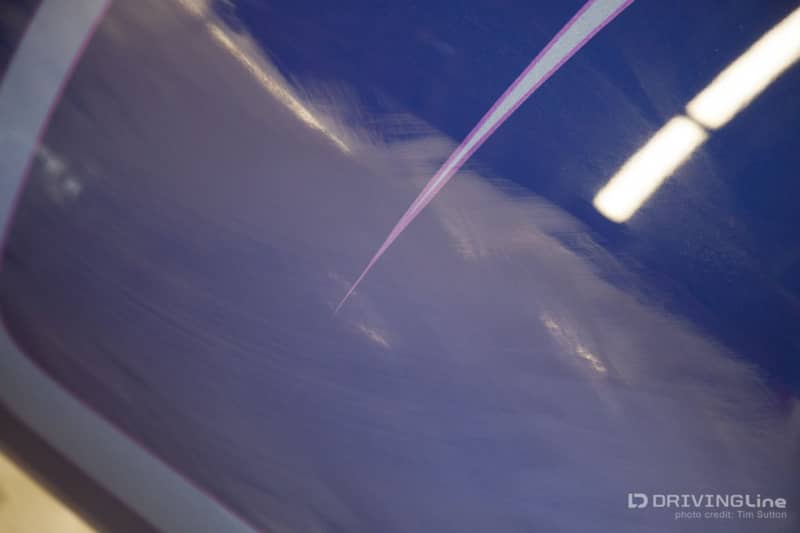 Once dry you will be able to see if you got them - any scratches left would appear shiny. Once you've got them all, move on to 2000 grit.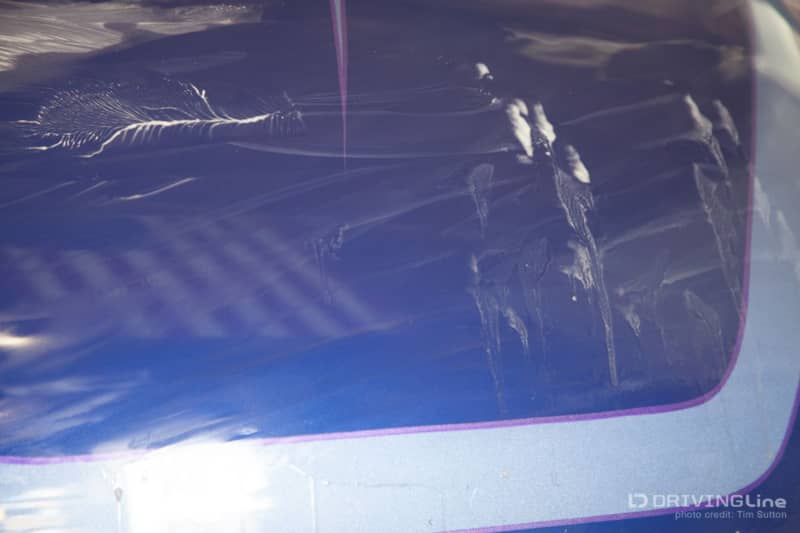 2ooo and 25oo grit were than applied to the area, you can start to see it getting shinier as you go.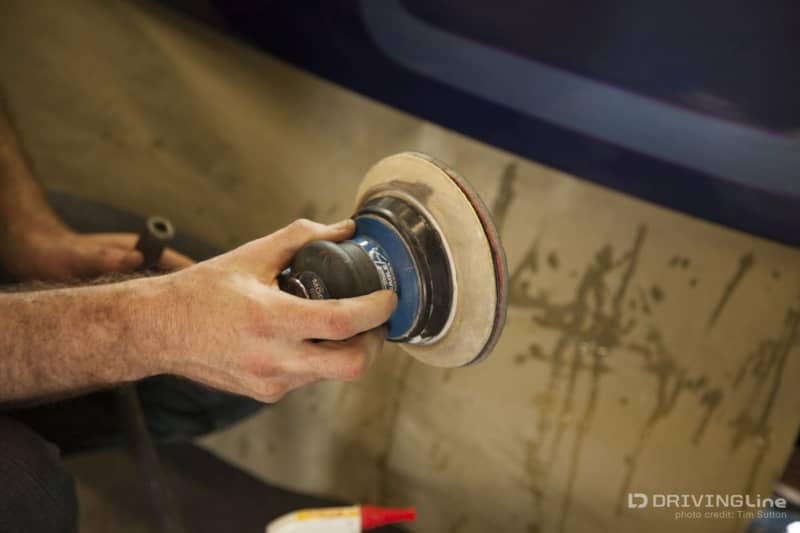 Jack likes to use the DA for the final sanding step of 3000.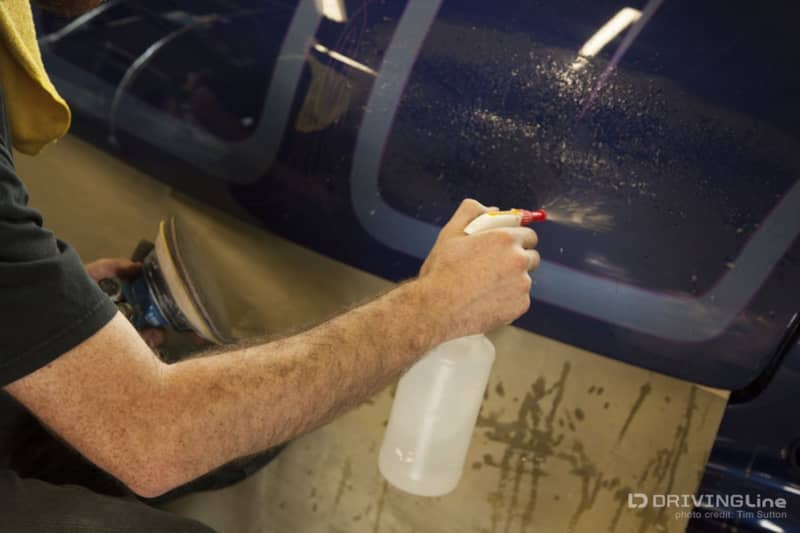 It gives a machine finish and covers the area very well. Some skip the 3000 and just go straight to the buffer.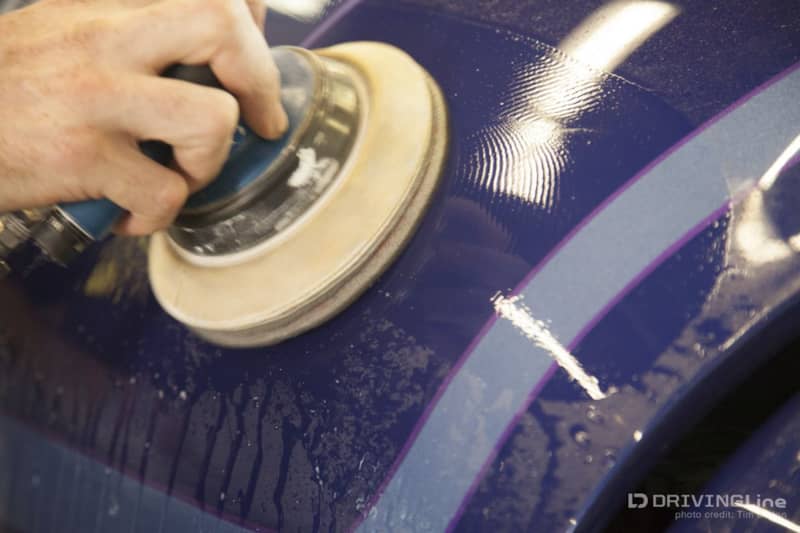 The idea of the 3000 is to be nicer to the paint... and it really helps minimize the buffing time.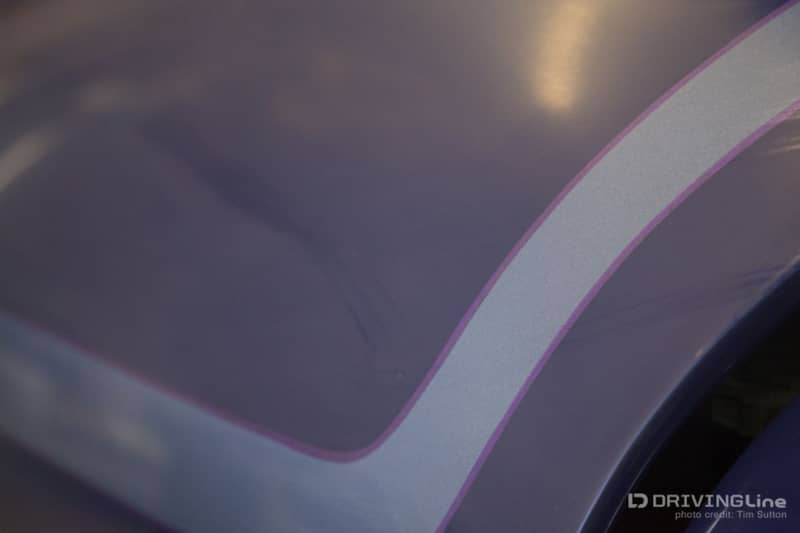 Smaller scratches equal less time.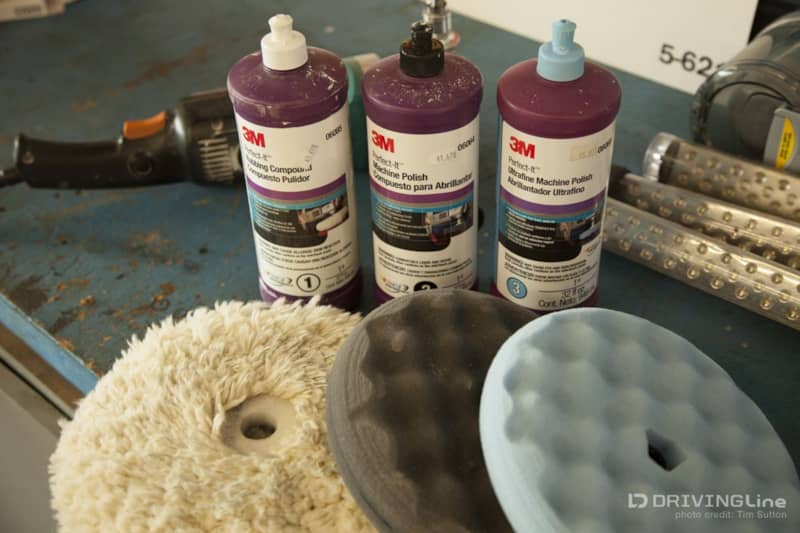 We're ready to let it shine! There are many, many systems of polishes out there. Starlite believes in the 3M systems for cutting and buffing. Jack said it just works so well, I found I like it because its color-coded! You can pick all of this up from your local paint supply. While you may find products at your local AutoZone type of store - their quality is not going to be close to the level of professional ones such as these. If you're local in So Cal, these were supplied by Stevenson's Paint.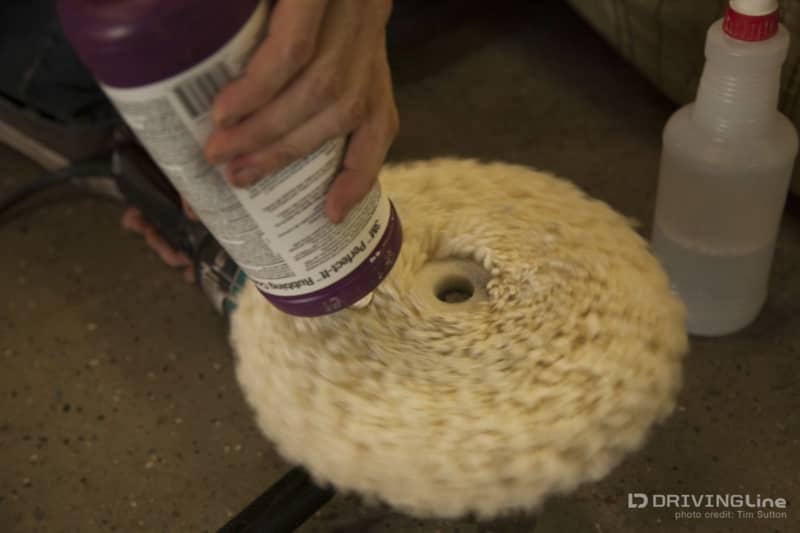 A couple o' tricks here from Jack... in the first step just put a little on the buffer, just to get things going.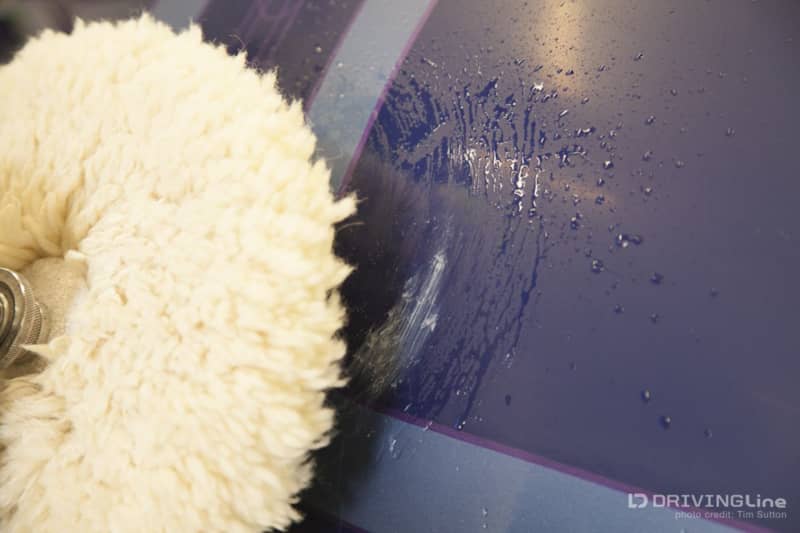 The bulk of the compound is added to the painted area along with soapy water in a spray bottle. The soapy water makes the surface slick and helps with the pad, keeping the product from clumping up on it. Worked really well.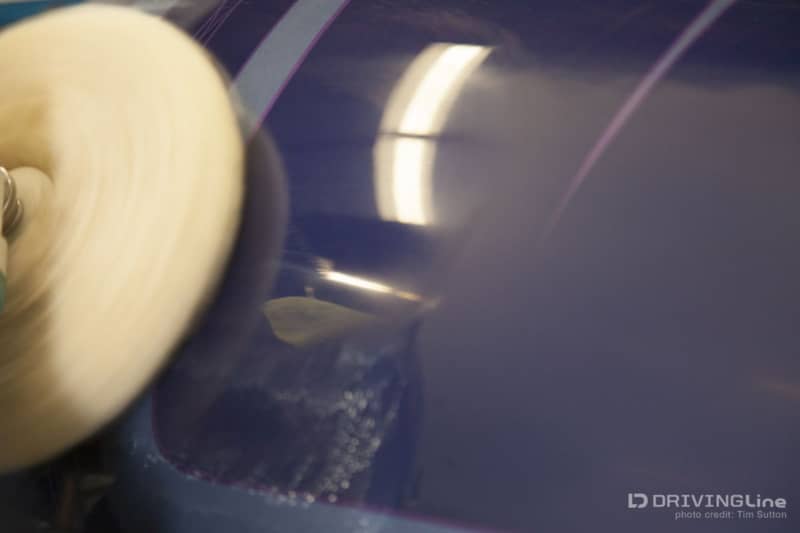 Jack buffed the area section by section getting all the nooks and crannies. The buffer was dialed down really low to keep from burning or working the paint. Be very careful around the edges of your car, as they will burn up quickly. If you're new to this, it might be a good idea to tape the edges just to be safe.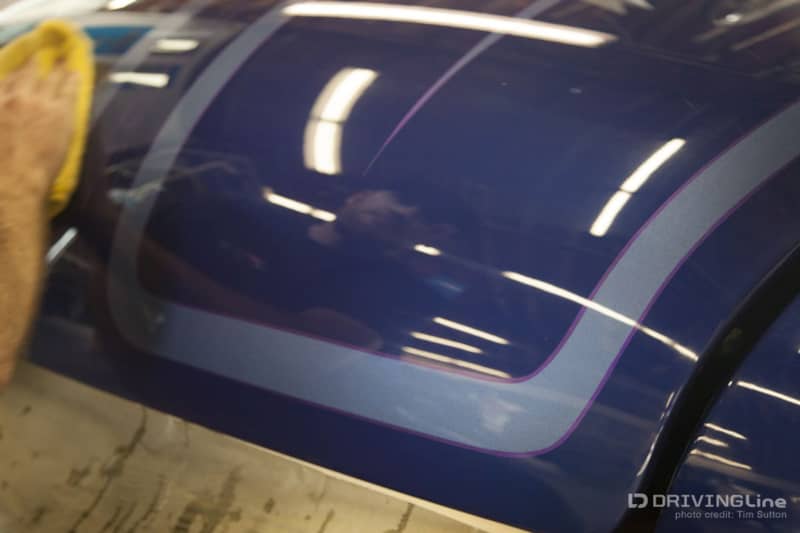 You can see the area shining up with great ease after the 3000 grit DA.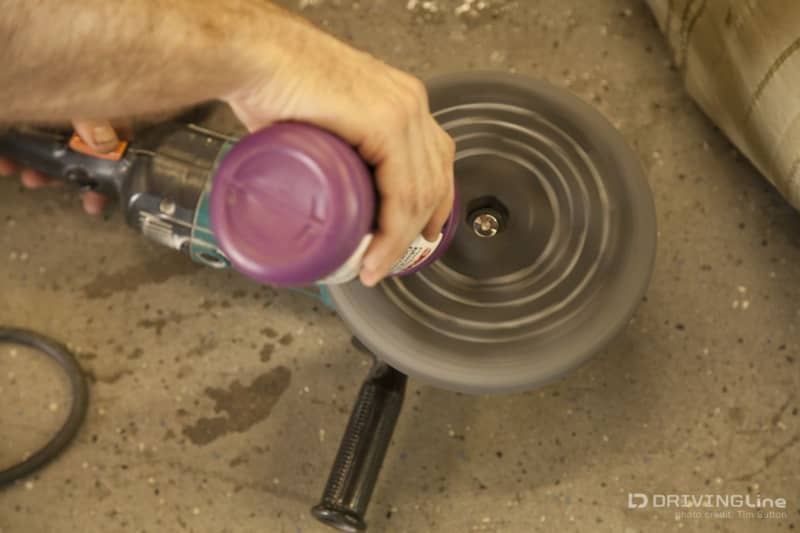 The second compound is applied in the same way but with a different, less aggressive pad.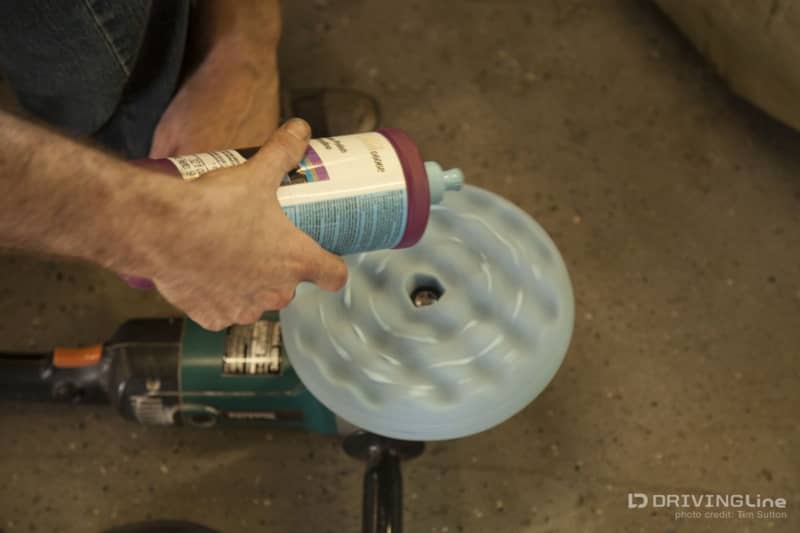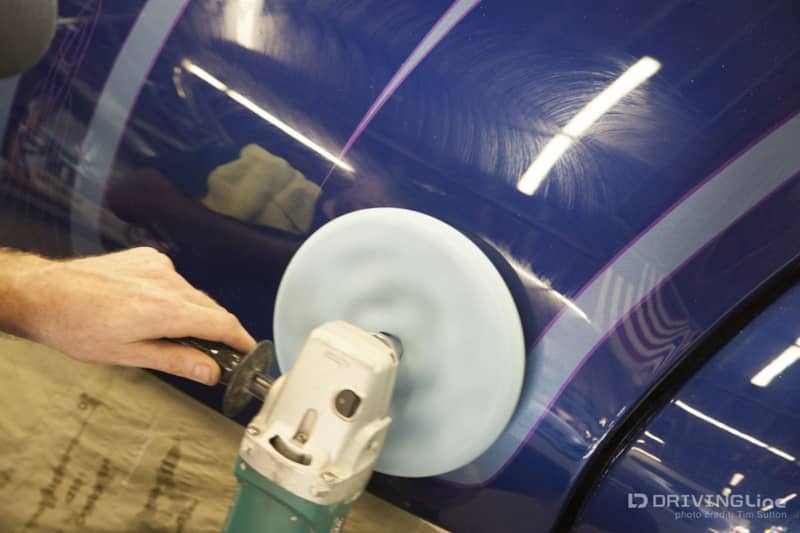 The final step for this car is the machine glaze. Still very low speed and again, working the area in its entirety.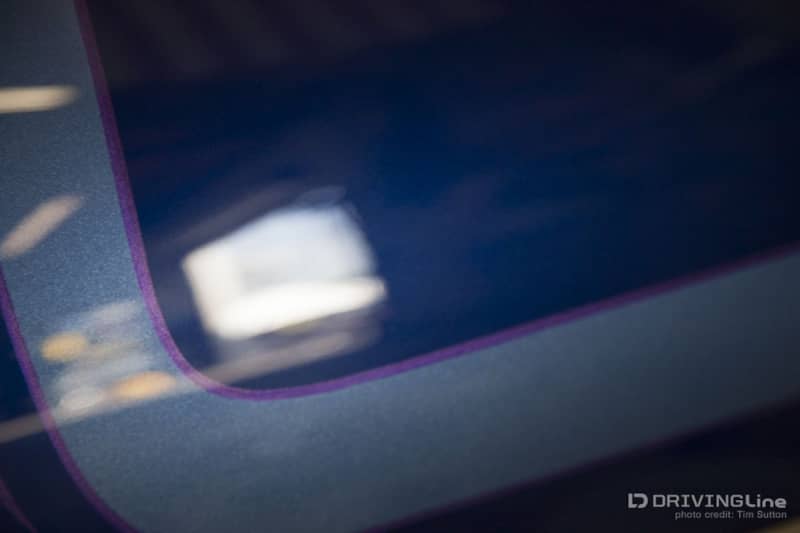 As you can see, all the scratches and hazing are gone! Usually you would follow this up with a waxing, but since this paint is so new it will have to wait its month of "gassing off" before it can be applied.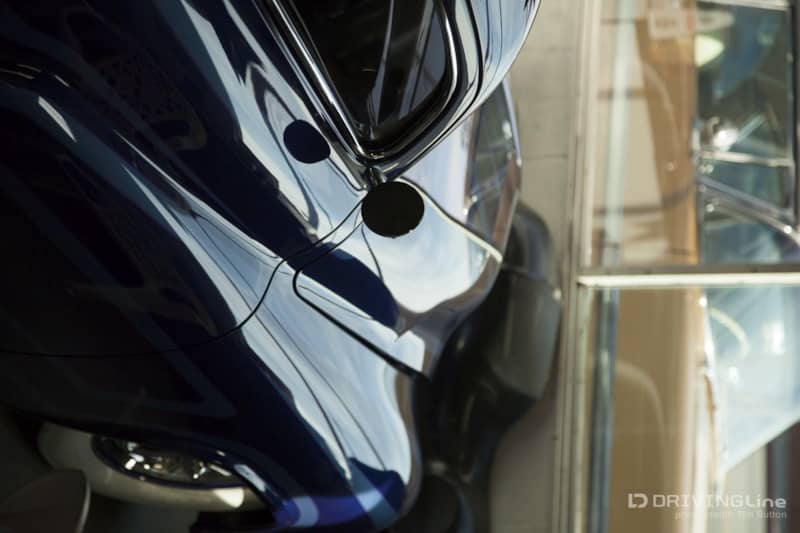 What's your experience with buffing out scratches in your car?