The 2023 Acura Integra 6MT Is Blast From The Naming Past, But Is It As Fun To Drive As Its Ancestor?
Hot hatches are all the rage right now, with models like the Toyota Corolla GR, the Honda Civic Type R and longtime stalwart the Volkswagen Golf R pulling in both prestige and profit for their respective brands. On the luxury side, however, things have headed in a distinctly more SUV direction, with traditional purveyors of compact speed such as Mercedes-Benz, BMW, and Audi focusing almost entirely on crossovers to compel performance-seeking shoppers into their clutches.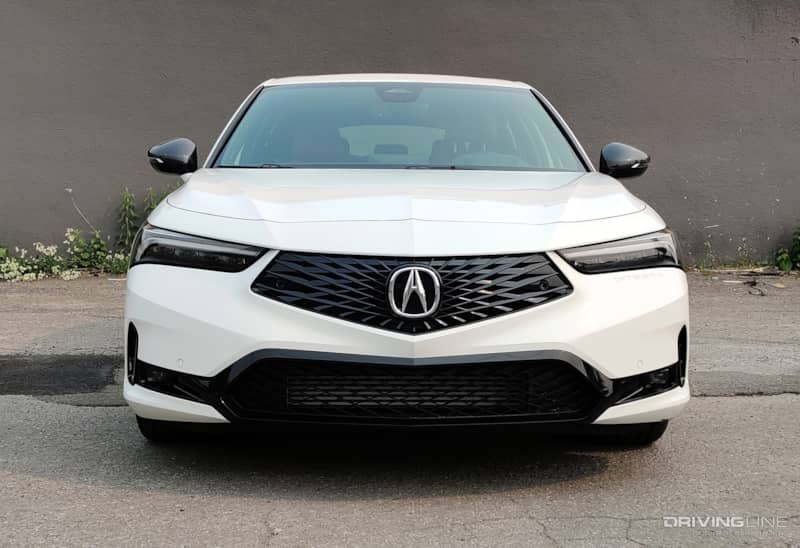 There is a recent exception to this rule, however: the Acura Integra. Revived for 2023, and bearing a name that will be familiar to anyone who remembers the street battles of the late '90s and early 2000s, the Integra rolls out featuring a bunch of goodies grabbed from its (sedan-only) Honda Civic Si sibling. From this list, the most important bit of borrowed kit is its six-speed manual gearbox, making it the only clutch-equipped car of its kind among the premium set.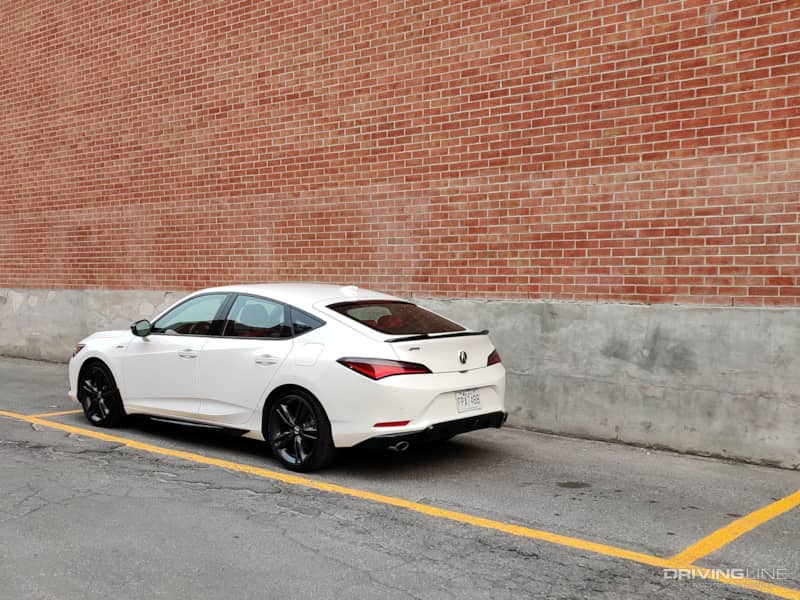 Is that enough to put it on the list of shoppers seeking a bit more fun from their daily driver, but who feel like they deserve more coddling than is traditionally available from a fun-to-drive hatchback? It turns out that Acura's answer draws more deeply from the Integra's past than simply being an exercise in naming nostalgia.
The Many Shades Of Integra
"Integra" is a badge that calls to mind shining Championship White examples of the Type R edition, one of Acura's crowning achievements among import performance fans just over 20 years ago, which was the last time we saw this model on this side of the Pacific. And yet, the vast majority of Integra hatchbacks that were sold in North America were of the four-door variety, with the Type R representing only a tiny percentage of the less common two-doors.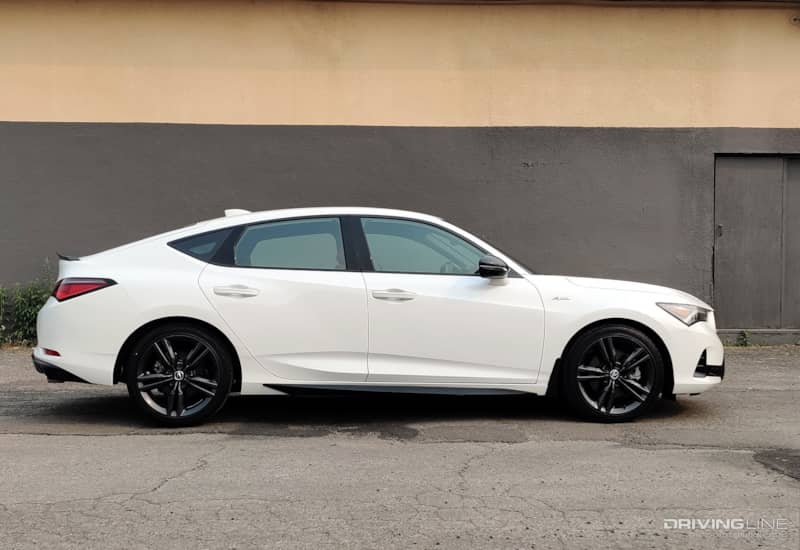 Even if they lacked the underhood punch, the non-R Integras were generally a good time, especially hotted-up GS-R that delivered a little more power in a well-balanced package. The 2023 Integra line-up works a similar GS-R/Type R split, with the former represented by the standard version of the hatch and the latter embodied by the upcoming Type S.
Get In Where You Fit In
All of the above is helpful for understanding where, exactly, the 6MT version of the new Integra fits into the automotive landscape. With its Civic Si bonafides, the Acura offers 200 hp and 192 lb-ft of torque from a 1.5L, turbocharged four-cylinder engine. Those numbers scoot the car to 60-mph in about 7.5 seconds, which fall just this side of fun without threatening to breach the upper reaches of the current compact stratosphere.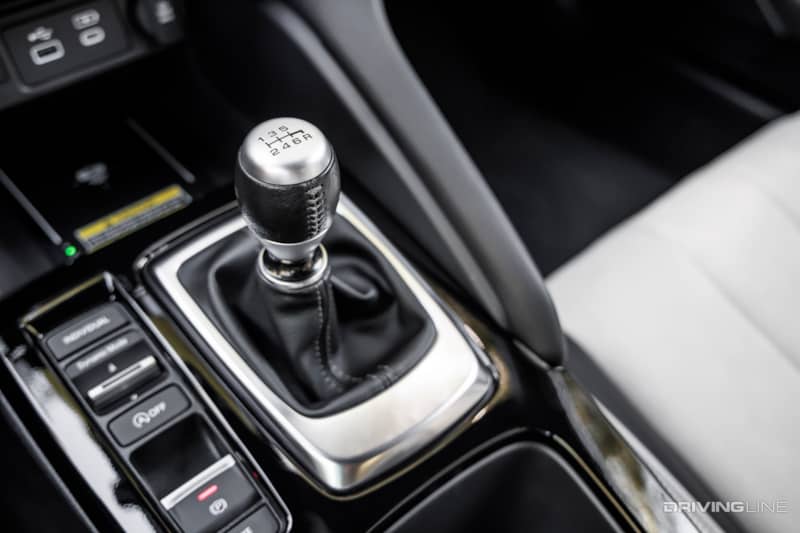 About that transmission: it's a gem. In a world where most enthusiasts are grateful to simple have access to a three-pedal setup and are willing to tolerate all manner of rubbery, disconnected mechanisms, Acura has installed a shifter whose heft and deft path through the six-speed pattern is delightful at all speeds. Moving back and forth between the Integra's gearbox and that found in another small sporty hatch was a revelation that underscores just how much work Honda's engineering team has poured into maintaining its edge.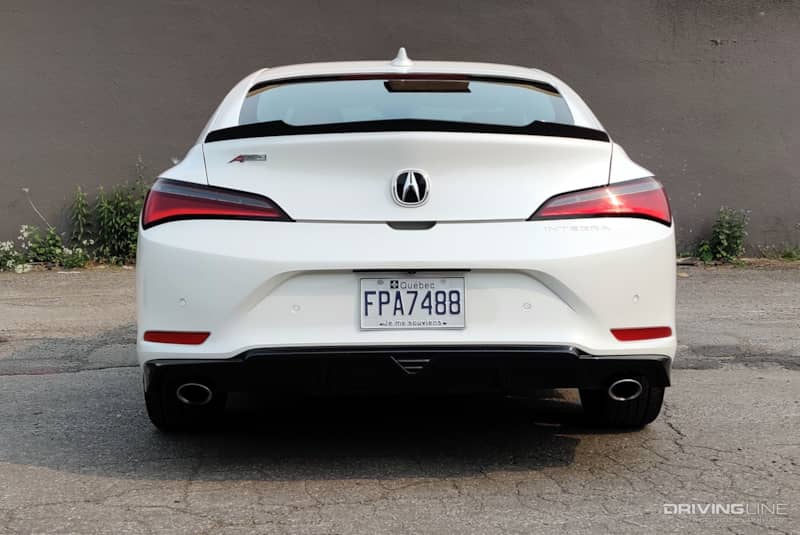 Also adding to the six-speed Integra's performance cred are a limited-slip front differential, adaptive shocks, and a chassis that claims a stiffness advantage over that of the Civic Si. Putting this all together reveals a car that, while not quite as focused as its Honda sibling (due in part to standard all-season rubber versus a stickier summer set), is certainly a cut above almost every other entry-level luxury four-door at or even above its price point when it comes to driving pleasure. The Integra will never be mistaken for a track toy, but its ability to beckon S-curves and swap gears with precision make it easy for drivers to find a fun, rewarding rhythm out on the road.
Open Wallets Wide
Lurking over the 2023 Acura Integra's value proposition is, of course, it's price. For those who want to snag the six-speed, be prepared to shell out a substantial sum versus the base model of the car. The manual transmission is only available if you also pay for the A-Spec package, and the Technology package (which in turn brings with it the fancy dampers), adding a $5,000 to the starting price and pushing to total tag to just over $36,000.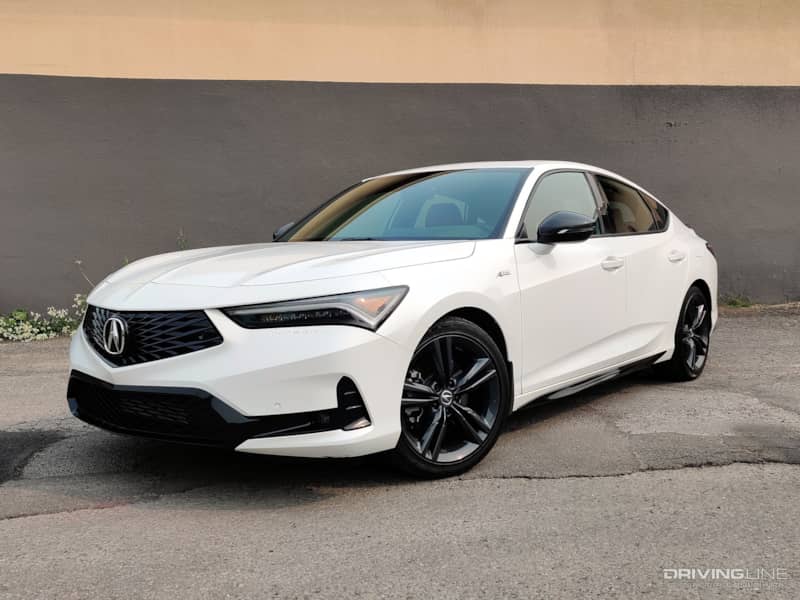 That's substantially more than you'd pay for the also-6MT Civic Si, which checks in a thousand dollars of so under the $30k market. For those who are focused exclusively on speed and handling, it doesn't make much sense to shell out the additional dollars for the Integra, as the Honda is a livelier choice with a lot of financial head room left over for the judicious application of aftermarket mods. It's also tough to say whether the Acura's interior is a big cut above that of the surprisingly competent Civic, as they share much of the same layout with only a few areas where the Integra's materials push it to higher level.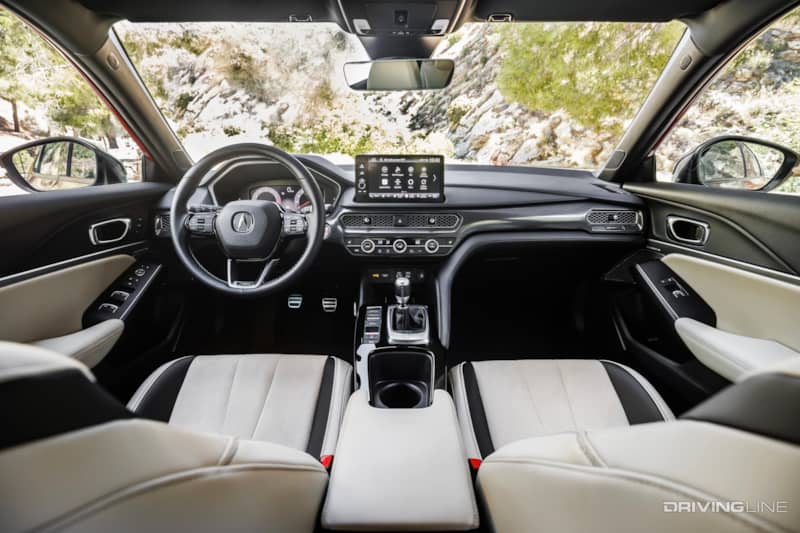 Where the Acura Integra does shine, however, is its extremely useful hatchback body style, and its overall refinement. Quiet, comfortable, and engaging when it counts, the Integra has no real rivals within a $10,000 or so radius, as most of its German counterparts present more insulated and fully automated sedan-shaped answers to the entry-level luxury question.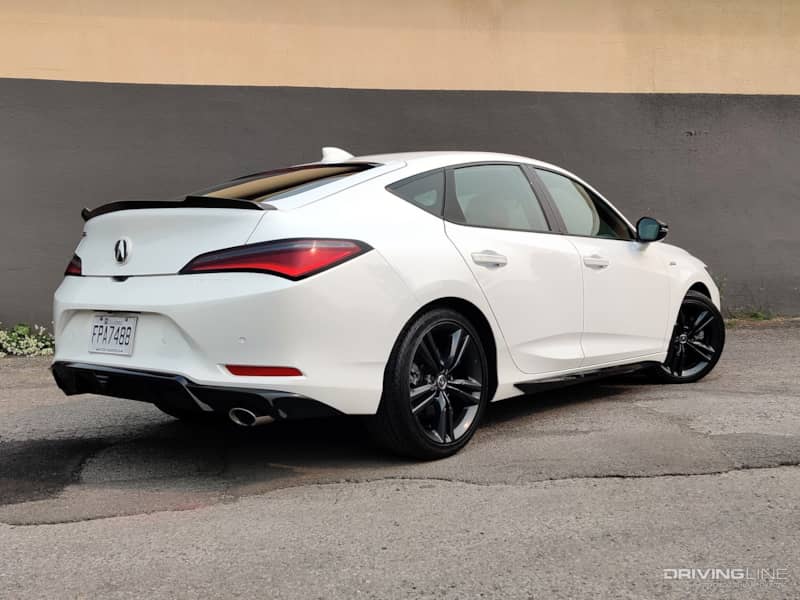 More important for Acura is the fact that the Integra is a clear step up over the ILX sedan it replaces, a small four-door that went unloved and ignored for several years as the Civic—and nearly every other premium contender—evolved into something more interesting. In a world where hatchbacks are underdogs, especially those with aspirational badges on the grille, the Integra makes a case to turn away from similarly-priced SUVs and instead enjoy the drive.