The Best From Geneva International Motor Show 2018
The Geneva International Motor Show kicks the automotive universe into life each year and 2018 was no exception to this rule. Everyone who is anyone in the motoring universe (and me) tries to be there, sending the already expensive cost of visiting the charming lakeside city into the stratosphere. Even in the rarefied atmosphere of industry giants and celebrities, the cars are the stars. We petrol-heads should be grateful for that.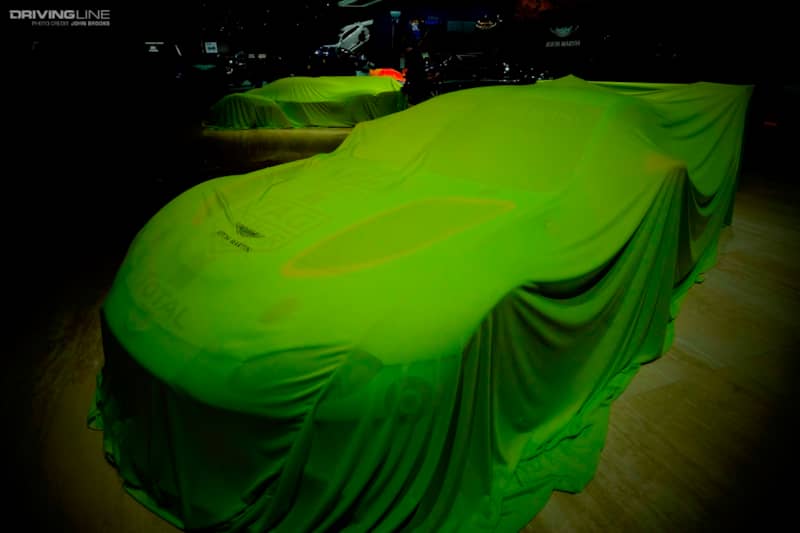 So what was grabbing attention at the show this year? A lot and not much is the confusing answer. There were a number of strong underlying trends that show the directions that the motor industry is headed towards—more SUVs, more EVs, more SUVEVs and let's get rid of the driver. On a personal level, the march towards bulky, heavy cars that carry even less luggage makes no sense, but the sales figures suggest otherwise. Someone is buying these juggernauts in numbers and even the high end of the market like Ferrari and Bentley are chasing the Range Rover segment.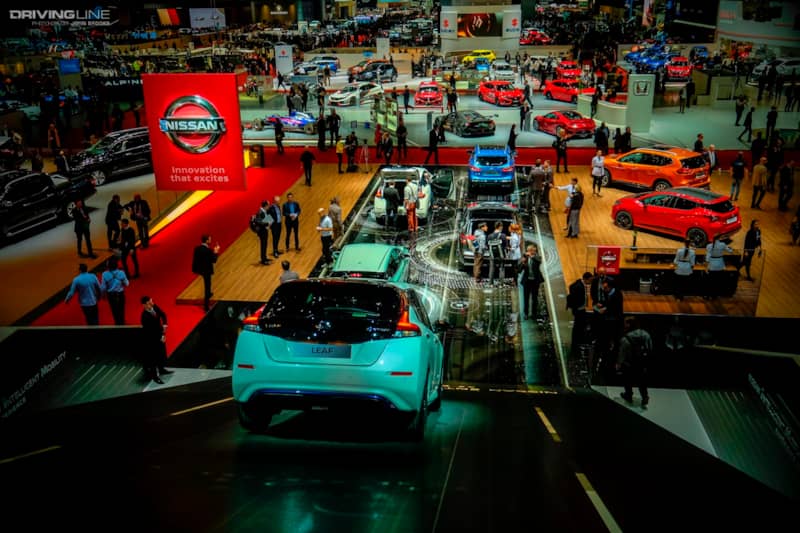 Grabbing a line from one of my favorite movies, Kelly's Heroes, "Always with the negative waves, Moriarty, always with the negative waves."  Perhaps I had better move on to the positive side of the show. There was plenty to admire and enjoy, and some to get quite excited about.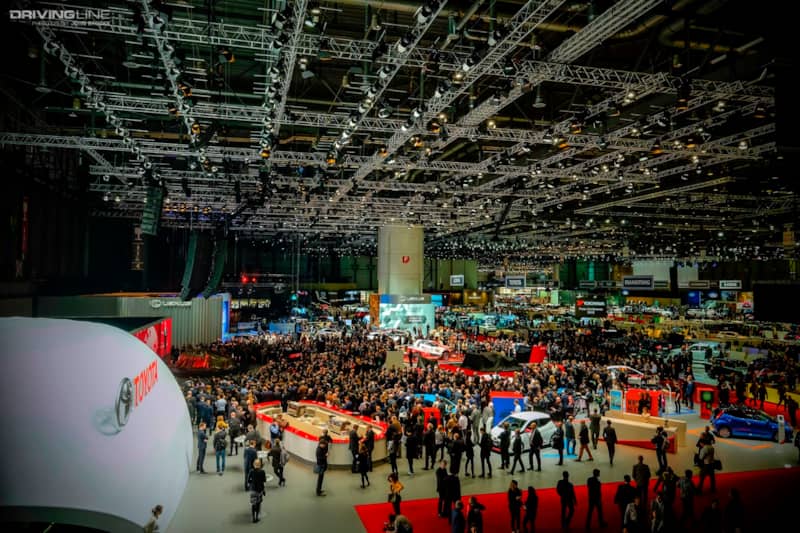 Toyota's Strong Showing
In some quarters it is quite fashionable to bash big business, and in the automotive industry, they don't come any bigger than Toyota. Well, in contradiction of that movement, I would give Toyota five stars for their display. For a start, it had my Car of the Show—the GR Supra Racing Concept. With a front engine, rear-wheel-drive and two seats, it was positively analogue in this dynamic and exciting SUVEV world, reminding me of why I loved cars in the first place.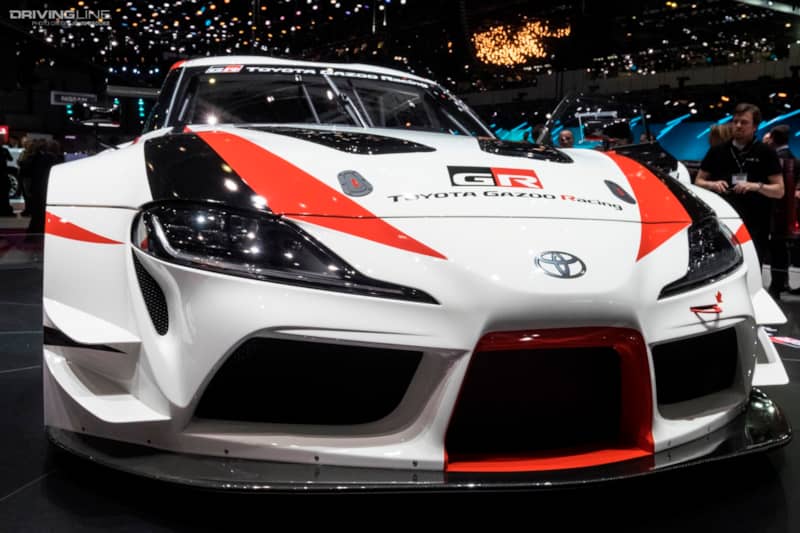 Developed by Toyota Gazoo Racing, it is said that this concept will be very close to the road-going production version due out next year. However, it was made clear to me at Geneva that there are no plans to race the Supra Concept in GT competition in either GTE or GT3 spec. Gamers will get to enjoy the virtual performance of this beast in the latest update of Gran Turismo Sport. This is clever marketing, getting all the kudos of a real sports car without the tiresome business of going racing.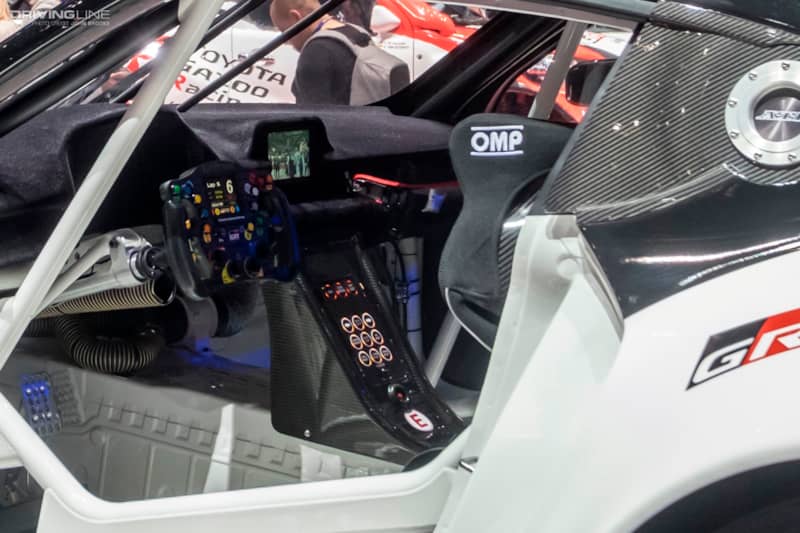 The Supra destined for the street is being developed alongside the new BMW Z4, but Toyota were at pains to emphasize that the Supra will be very different from the German car. It will be lightweight and is said to have a turbocharged six-cylinder engine from BMW with more than 330bhp. Some folks may find themselves inclined to drift this car. The Supra is intended to build on the excellent reputation of the GT86, bringing more power to the table, and perhaps also a bigger smile.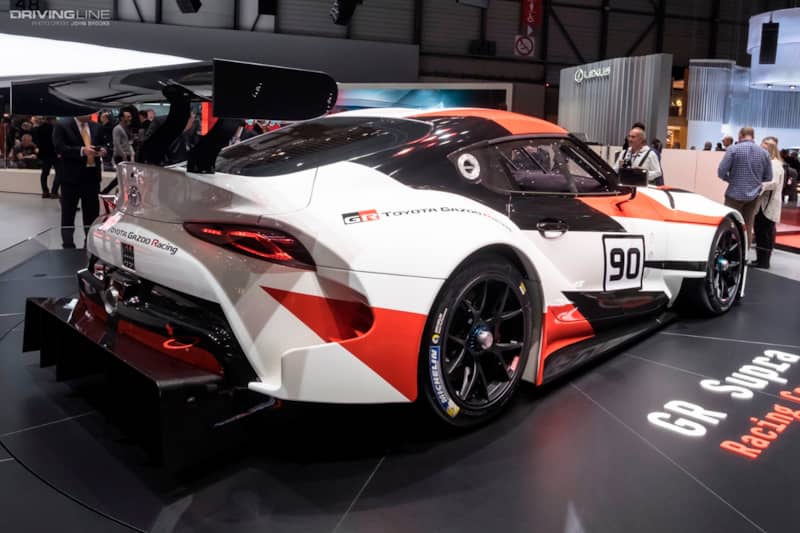 "Fun to Drive" was the expression that Toyota were keen to associate with their display and with four other competition cars around, including their Le Mans challenger, it was clear that this was not just a marketing jingle. Toyota's commitment to exploring the exhilaration of motoring comes right from the top. Akio Toyoda, the President of Toyota, is a real car guy, who has raced in the Nürburgring 24 Hours in the Lexus LFA, another expression of '"Fun to Drive."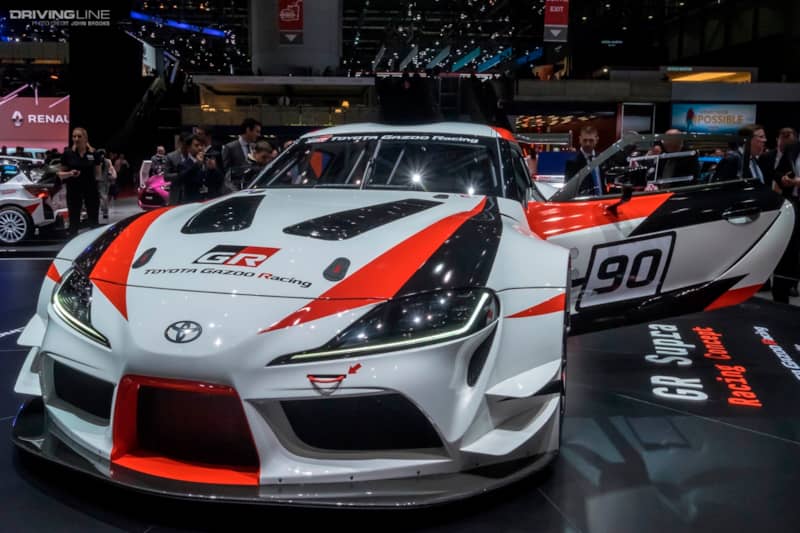 European Luxury
In contrast to the Toyota/Lexus celebration of "fun" and their acknowledgement of motor sport, the Volkswagen Group stands had virtually no mention of competition to be seen. This was most odd considering that Porsche, Audi, Bentley and Lamborghini all run high profile, factory supported motor sport programs around the globe. Porsche won the World Endurance Championship and the Le Mans 24 Hours in 2017 but not even a whisper of this success was to be found. There was this pretty Lamborghini, however.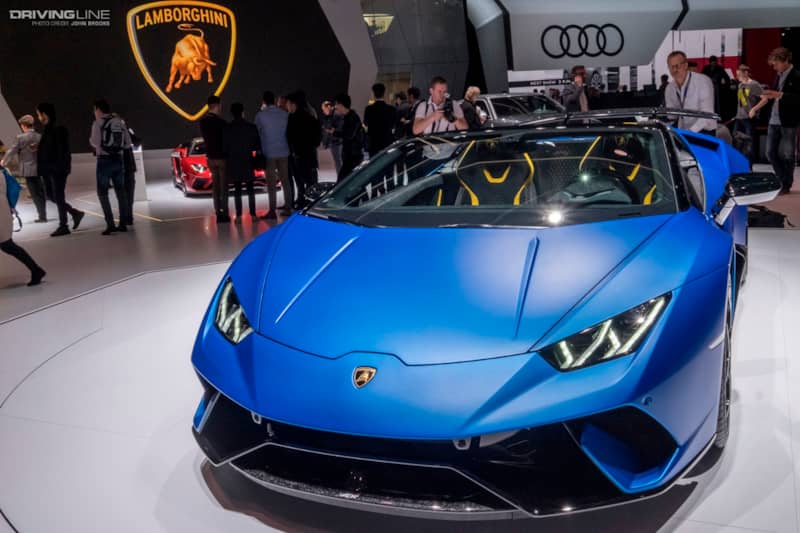 Porsche managed to confound my SUVEV theories with this Porsche E Cross Turismo that was presented as a CUV or Cross Utility Vehicle, but logically this should be a CUVEV, I think. Based on the Panamera, this concoction may see the light of day soon, or not.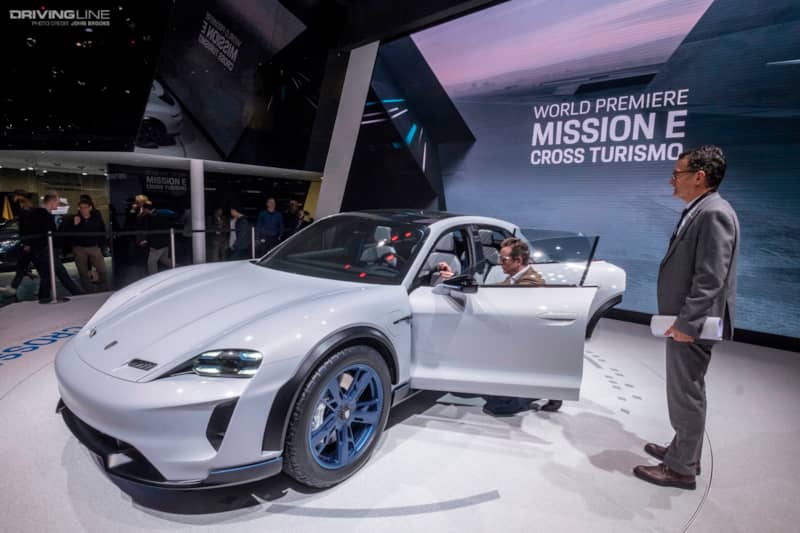 Aston Martin's Resurgence
The other truly five-star stand was more surprising, at least at first glance. Aston Martin was struggling a few years ago, and there were whispers about its long-term future. Any doubts have been swept away. There was a confidence, almost amounting to a swagger, around Aston Martin at Geneva.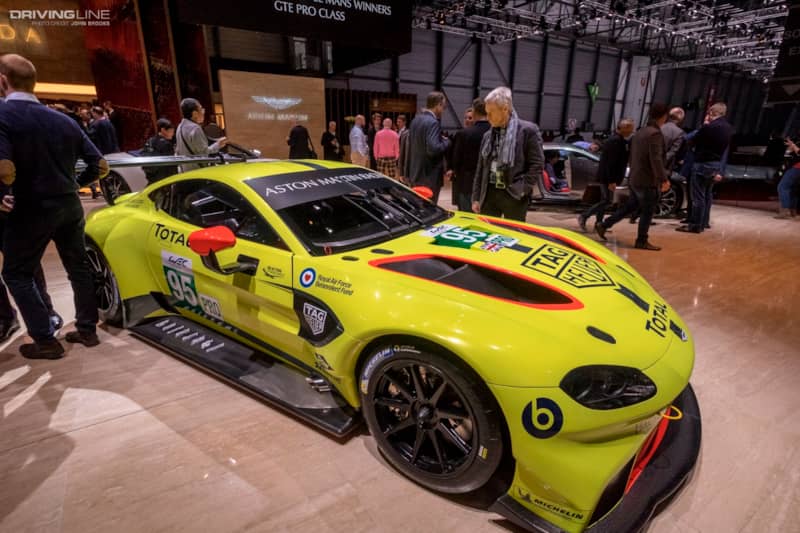 Well where to begin? We'll start with the relaunch of the sub-brand Lagonda with the futuristic Vision Concept. This is apparently aimed at the Rolls-Royce/Bentley luxury market segment, but instead of traditional design everything will be optimized for electrification. No need to worry about where the engine or transmission will go—the space will be used instead to revolutionize the interior.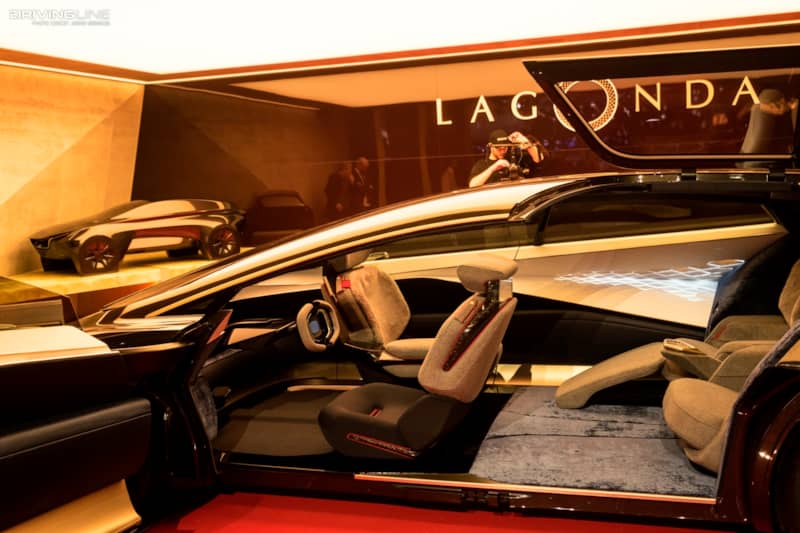 Marek Reichmann, Chief Creative Officer, explained the strategy. "Lagonda has no need to occupy a huge amount of road space or make an ostentatious wealth statement. It is like comparing Concorde to the first class cabin of a conventional airliner. By ditching traditional architecture like Parthenon grilles and massive frontal areas, and by using electrical power, Lagonda design can still be distinctive and luxurious without being grandiose. It offers its customers a thoroughly modern, emission-free form of super-luxurious mobility."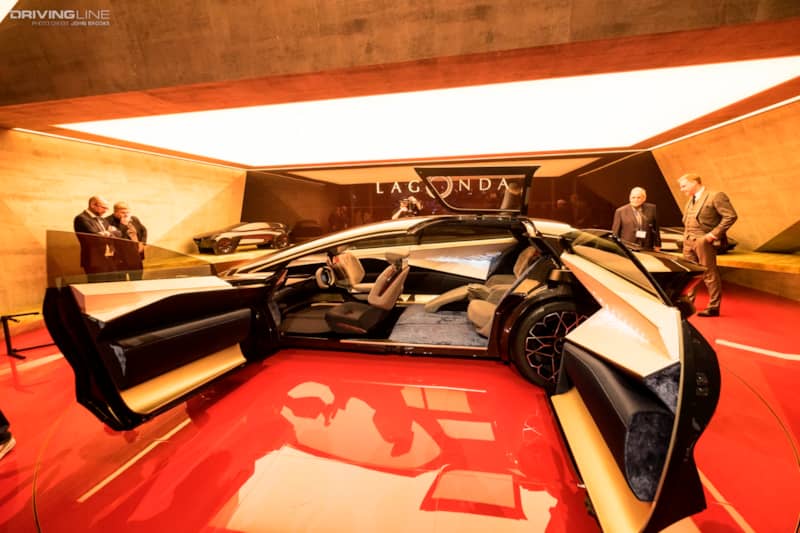 Time will tell if this gets off the drawing board. Further evidence of the resurgence of Aston Martin was on hand in the form of the Valkyrie AMR Pro hypercar, a visible manifestation of the partnership with the Formula One team Red Bull, now known as Aston Martin Red Bull Racing. The track-only car is the work of legendary designer Adrian Newey, Chief Technical Officer of the team. Stories coming from the F1 world suggest that Red Bull wishes to build an engine of their own rather than continue to be a customer of Renault or Honda, which would be branded as Aston Martin. All of this makes perfect sense in light of the rumors that Aston Martin intends to launch an IPO in the near future.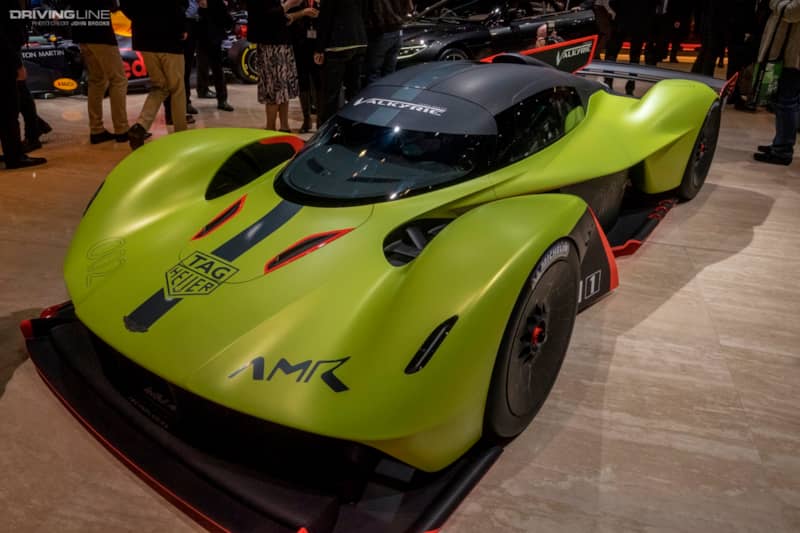 Alternative Commutes
There were a number of city concept cars at Geneva as the manufacturers wrestle with the question of how an individual's transportation requirements will be addressed in the coming years. This was Smart's answer to the quandary.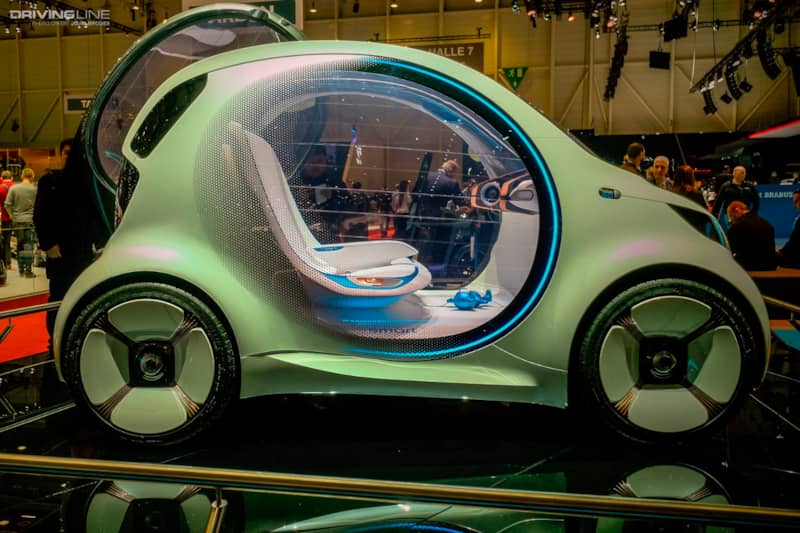 First seen in Frankfurt back in September, the Honda Urban EV Concept is now destined for production and orders will be accepted in early 2019.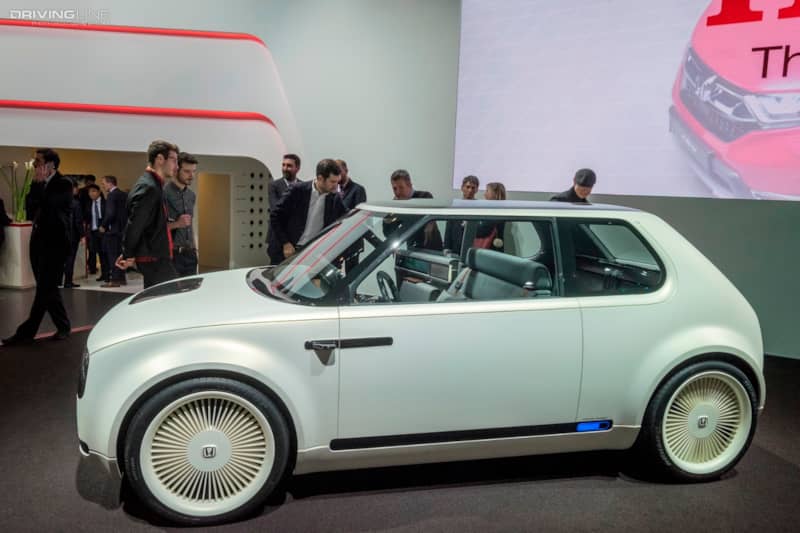 A more radical approach to traffic comes from a Dutch outfit, with the PAL-V Liberty. This, according to their literature, is:
A CAR THAT FLIES
A PLANE THAT DRIVES
Inspired by nature, engineered by men and evolved over time, the PAL-V Liberty is a groundbreaking product that inaugurates the age of the flying car.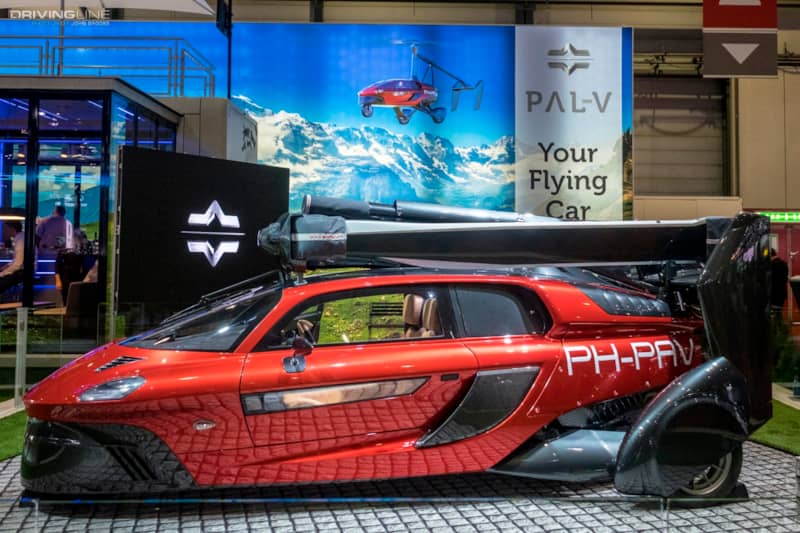 This is certainly a new kind of hybrid, straight out of a Bond movie circa 1968. No mention of needing two licences, nor of how long this will be allowed by the authorities once Amazon's drone delivery system gets going.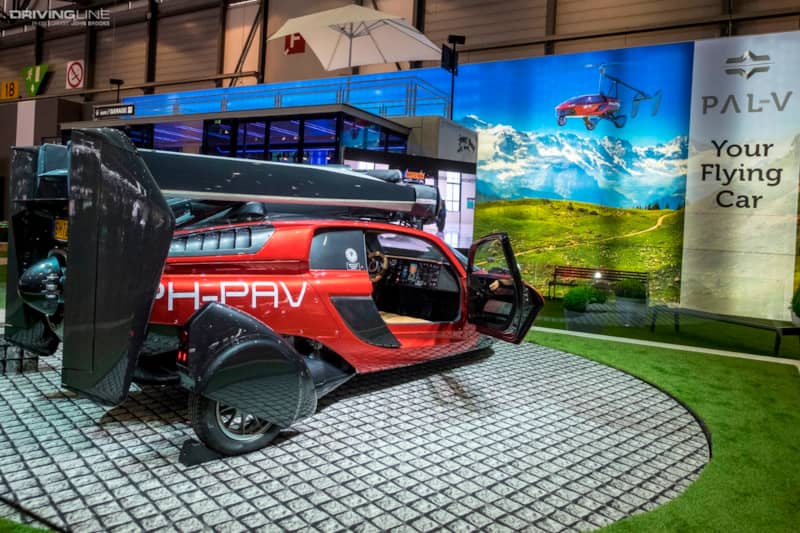 Marble and Diamond Bugatti
In a show like Geneva there has to be a lemon or two to offset the genuinely good stuff. The Mansory Bugatti Veyron Vivere Final Diamond Edition by Moti was a strong contender for this honor. While the panels on this £1.5 million Bugatti Veyron might look like the freshly-polished floors of a hotel lobby, it's actually carbon fibre, known as "Marble Collage."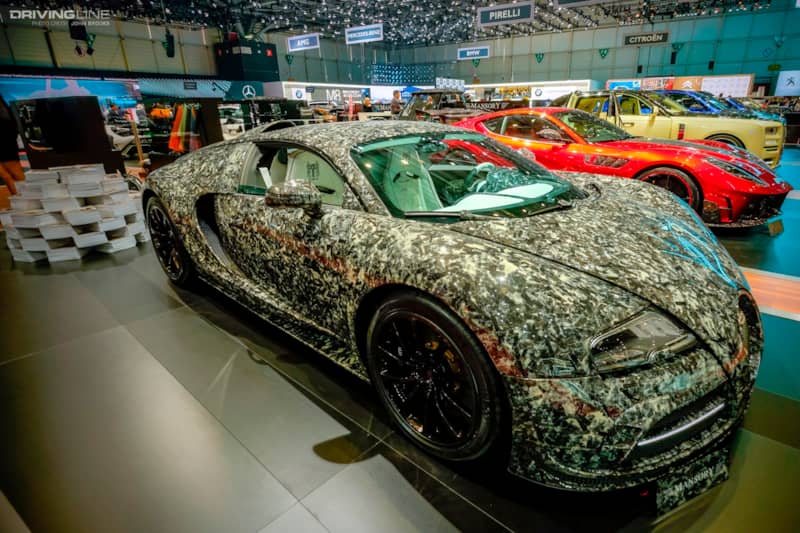 The car made it on the the pages of the busiest newspaper website in the UK, and then social media got hold of the story with predictable results, with suggestions of the look being the work of a flock of seagulls or worse.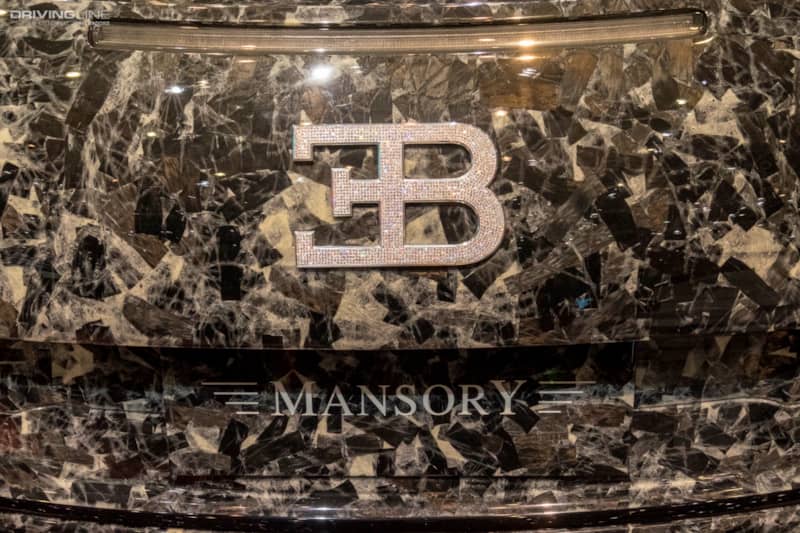 The diamond-encrusted Bugatti badges front and rear also garnered a lot of comments, as did the interior. There is no indication as to the cost of these "upgrades," but as the car starts life in the over $2 million bracket, it is likely to be eye-watering.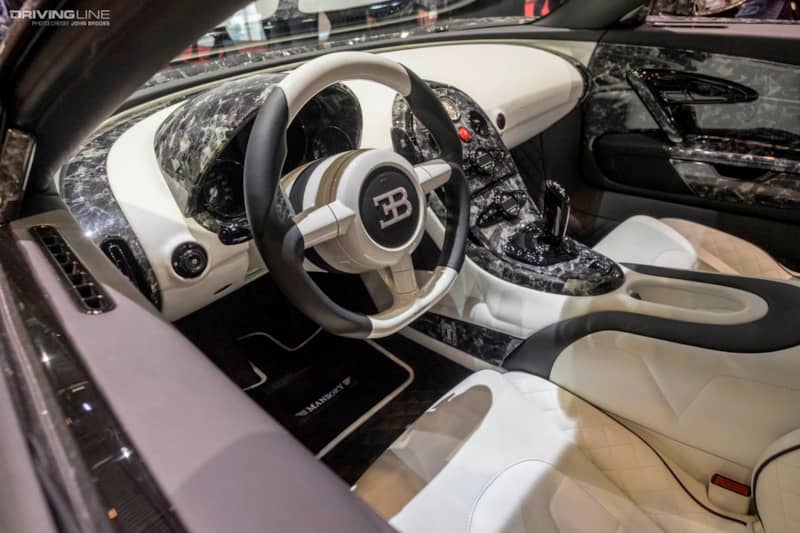 Geneva 2018 was full of interest, as it always is. It is also a good opportunity to meet up with those in your circle who share a passion for cars—both good and bad.