The Caesar of Rally: Lane Motor Museum's Lancia Delta HF Integrale
The classic cars of the World Rally Championship have largely been forbidden fruit to Americans. Although the U.S. would eventually get the Mitsubishi Evolution and Subaru WRX STI, the cars that inspired the fans that asked for them to be brought here have only just now become legal to import and own stateside. While the cars of Group B were known more for their sheer insanity, the Group A cars are what drove popularity among the '90s and 2000s tuner crowd.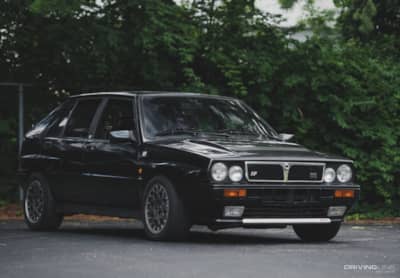 Ready for Rally
Heavy hitters like the aforementioned Evo and WRX joined the Celica GT-Four, Nissan Pulsar GTi-R and Ford Escort RS Cosworth, all employing the same basic turbo-four, all-wheel drive formula. Lancia, however, absolutely killed the competition with their Delta HF Integrale, winning a total of 11 championships and six consecutively from 1987 to 1992.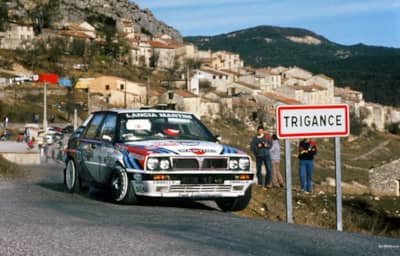 The Delta HF Integrale was based on the modest Delta, an everyday Italian compact not unlike other WRC base cars. Prepped for racing first in 1987, the Integrale incorporated the wider fenders needed for rallying and a 2.0L Lancia 16v engine that produced 200bhp and did 0-60 in 5.7 seconds. The four-wheel drive system used on the Integrale was based on the one developed for the 1985 Lancia Delta S4 Group B rally car. This three differential unit is what allowed Lancia to have such success with the Delta in WRC. For 1990, torque was changed to a rear bias, split to 47-percent front and 53-percent rear, giving the road car even better driving dynamics.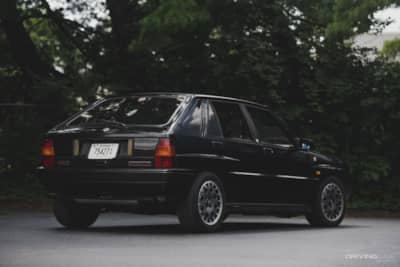 High Fidelity
The HF badging on the Lancia stands for "High Fidelity" and hearkens back to the Lancia Hi Fi Club founded in 1960, a group of brand loyalists that raced their cars. Re-purposed in the '80s for the brand's performance cars, it's paired with an elephant, another symbol historically associated with Lancia racing.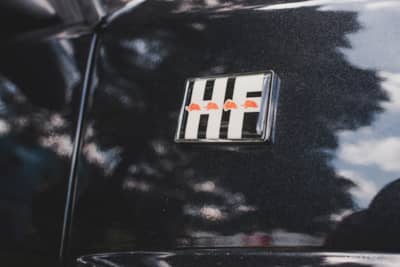 For someone interested in importing a '90s-era rally-inspired car, current Delta HF values fall in line with other similar models, ranging from $15k to $30k on auction sites. The blistered fenders and bulldog face are practically begging for a modern rally-spec treatment and would be a hit at Cars and Coffee and RADwood style events. Importers can pull from either Europe or Japan, though some European models were saddled with a three-way catalytic converter that restricted horsepower.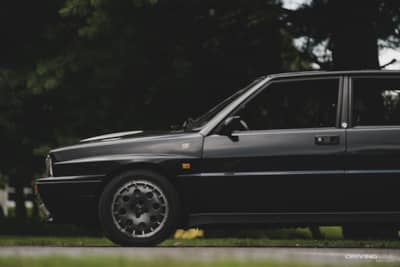 Still Ready to Rip
This 1990 model is part of the collection of Lane Motor Museum in Nashville, Tennessee. Originally a JDM market car, it now shares space with a variety of other similar cars from the era, including its WRC competitor, a Tommi Makinen edition Mitsubishi Evolution VI that celebrated that brand's consecutive run from 1996-1999. Although the car has been kept in its original unrestored state for posterity, Jeff Lane, the director of the museum, is always on the search for cars that are technically significant or uniquely different. Check out their full list of cars online, and plan a visit! Don't miss the full gallery of the Lancia Delta HF Integrale below.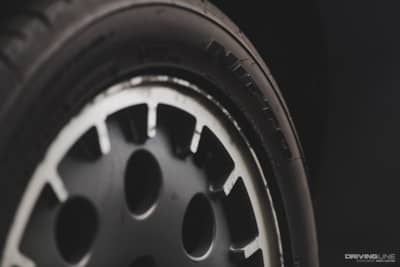 If you want more '90s classics, you need to go to RADwood.