'80s Appreciation and '90s Niceties: Radwood at Gridlife South 2018 [Gallery]
Imagine a car show where the only requirement is having a car manufactured somewhere between January 1, 1980 and December 31, 1999. Where a chopped up custom Miata can hold it's own next to a six-figure custom Porsche and a high-mileage diesel Benz can garner just as much affection as a tiny Japanese kei car or a spotless right hand drive Land Cruiser. This isn't some daydream car show. It's Radwood.
In 2017 a car show was born about 30 minutes outside of San Francisco proper and quickly made its way across the home pages of car sites and social media accounts alike. The notion of an era-focused car show like a Japanese Classic Car Show or Goodwood Revival, but with much more accepting views on rust spots and door dings, was a welcome breath of fresh air.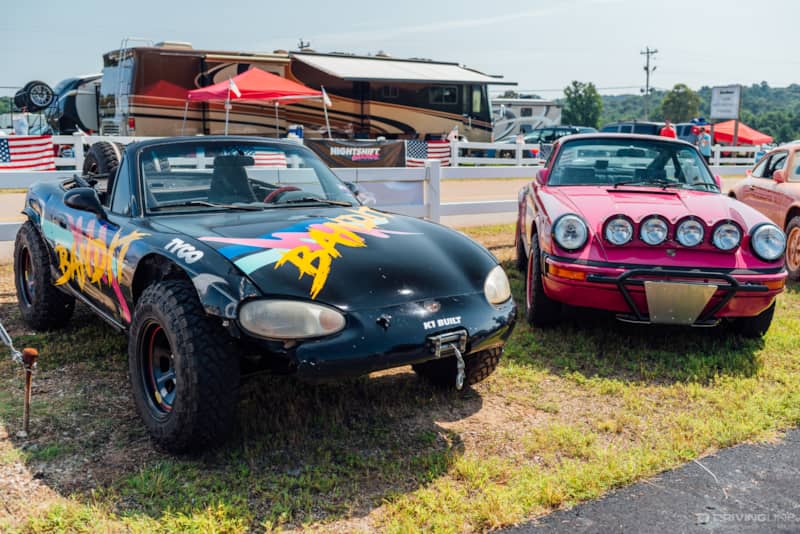 After moving south to Anaheim for Radwood 2 and a stop at Sonoma for Hooptie-Con, the group made their way out to Atlanta for a spot alongside the 2018 edition of Gridlife South. Perched atop the hill between time attack laps and conga lines of drift machines rounding the keyhole at Road Atlanta, the relaxing rows of '80s and '90s dream machines shining in the morning sun were a sight for sore eyes. Every time a new car would roll in, attendees would pause their conversations, looking over the rows of vehicles to check out what came through the gates this time.
Everything from an AMG Hammer Wagon and a 2JZ-swapped Ford Fairmont wagon to garage-kept examples of a Jeep Wagoneer and AMC Eagle were in attendance, with more rolling in and out throughout the day. Because of this open door policy of sorts, each lap of the show revealed a new attendee or something missed on the last go-round, never leaving a shortage of new angular '80s body lines or round '90s body panels to drool over. Of course lists and words can only do so much, so check out the gallery above and make sure to mark the calendar for "Radwood Philly" on October 14th!
We were also at the Radwood gathering in San Francisco, where we saw some awesome retro cars!