The Gavel Comes to Life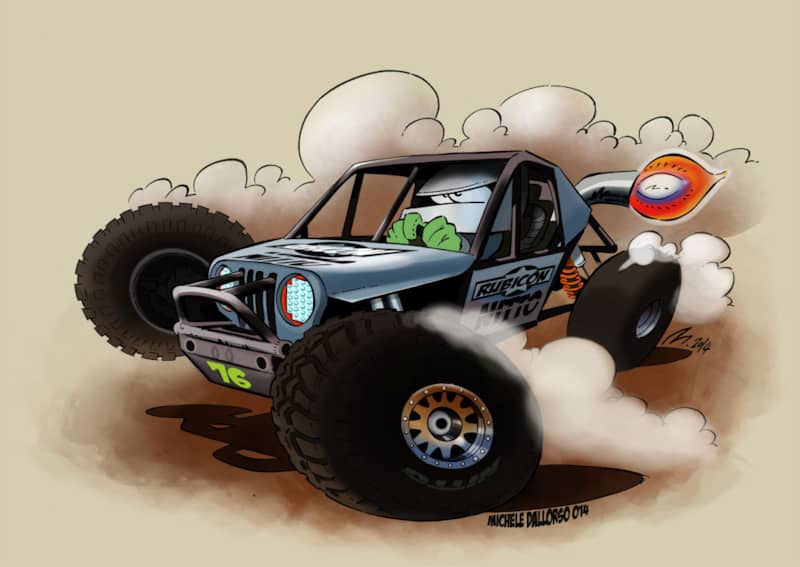 In celebration of Jason Scherer's new ULTRA4 car, The Gavel, being completed we're bringing you this DrivingLine exclusive - enjoy and share this cartoon by Michele Dallorso! We're all looking forward to seeing Jason and The Gavel compete this Saturday at ULTRA4's Norcal Stampede. Read the full build story here and check back this coming week for a follow-up on this weekend...we're rooting for you Jason!
Click and save the following wallpapers:
2049x1152 pixels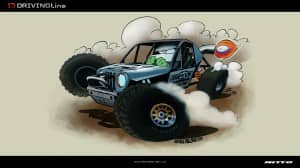 1920x1536 pixels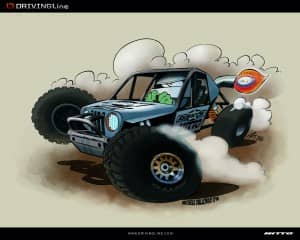 See more of Michele's Off-Road car-toons at WhitedogComics.com and look for more of his work coming up here on DrivingLine!