The Hummer HX Concept Could Have Saved GM's Off-Road Brand From Itself
Many automotive dreams were scrambled by the economic crisis that put a hard corporate reset on the world at the end of the 2000s. The litany of upcoming cars and trucks that were canceled by the Great Recession is a long one, and matched in tenor only by the number of brands that ceased to exist as a direct result of the turmoil that would follow during the next few years.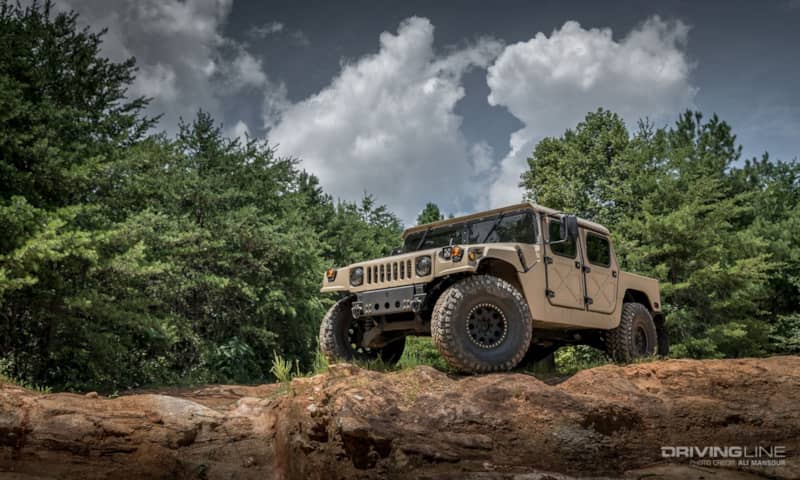 Of the major automakers, perhaps none suffered so much as General Motors. Forced to reckon with a dire financial situation and a line-up of products on life-support that could no longer be floated by full-size truck sales alone, hard decisions had to be made. One of those calls ended up being the death of Hummer, a badge that had come to represent all that was pro-excess and anti-green in the eyes of investors, government officials, and a large swathe of the general public. Sliding customer interest had caused GM to review Hummer's prospects even prior to its bankruptcy reorganization, and after a sale to a Chinese conglomerate fell through, by 2010 the division was quietly retired.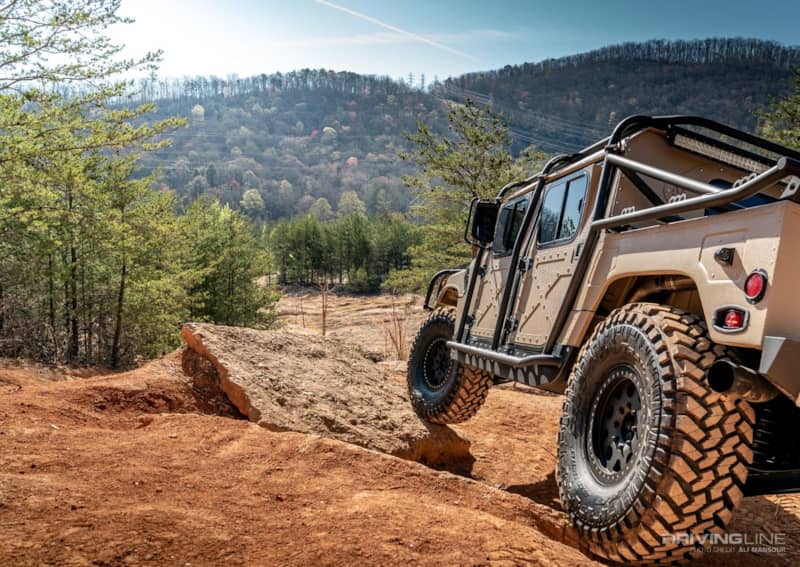 Today, Hummer is back as a sub-brand of GMC, and is poised to launch its first all-electric off-road pickup in the very near future. Just over a decade ago, however, there was another vehicle waiting in the wings that might have been able to save Hummer from itself and give it a renewed place among off-road SUV fans: the Hummer HX Concept.
Go Small(er) Or Go Home
Hummer's fortunes had begun their slow slide after the initial excitement surrounding the H2's debut in 2003. Intended to capture much of the look and capability of the renowned military-grade H1 that had built the brand's reputation, it never found quite the same level of enthusiasm from 4x4 fans.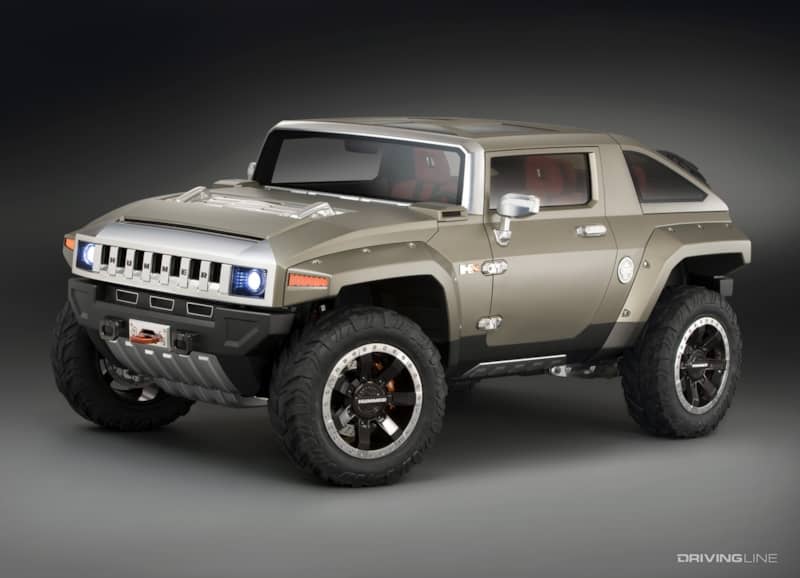 It certainly didn't help that the follow-up to the H2, the creatively-named H3, was a mid-size SUV and pickup based on the uninspiring bones of the Chevrolet Colorado, which further detracted from Hummer's once-unique character.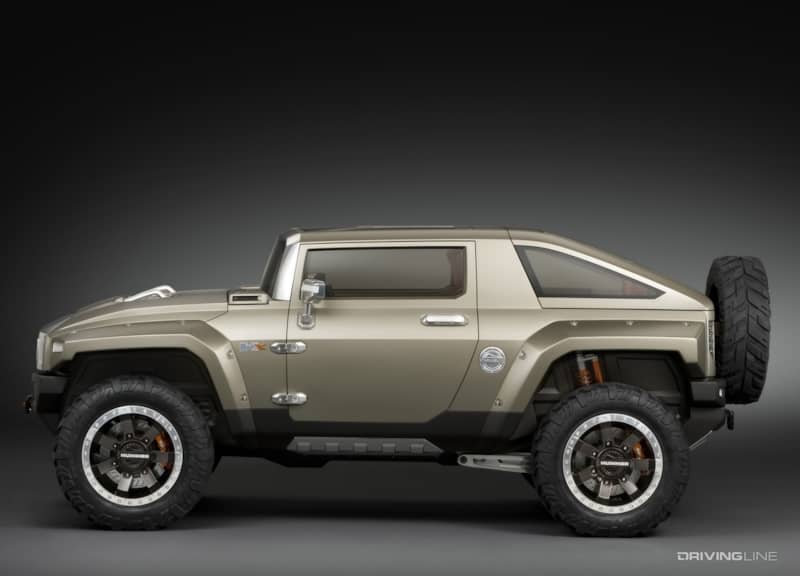 The Hummer HX Concept was intended to change all of that by backing away from the parts bin and giving buyers and the brand its first truly homegrown model. Not only that, but it was intended to do battle against the market's long-standing off-road icon, the Jeep Wrangler, by providing a similar footprint and level of configurability.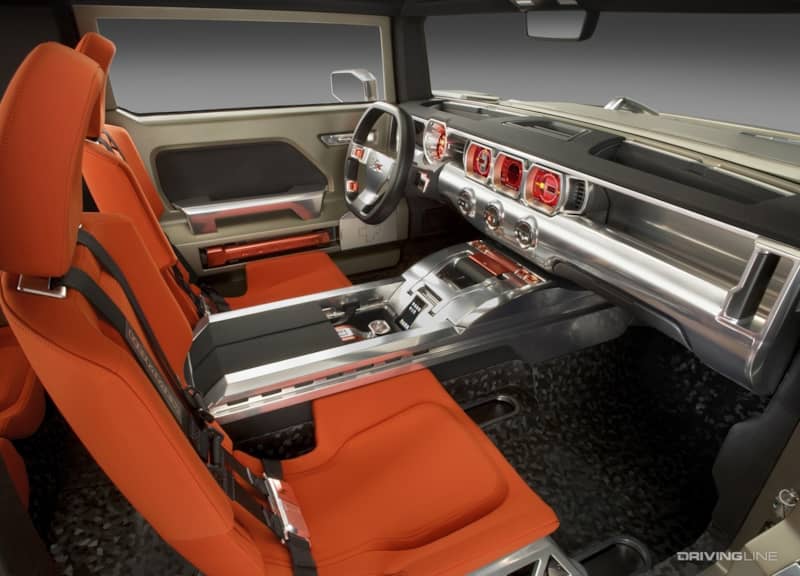 Featuring a two-door cabin, a hatch-like cargo cover, massive 35-inch all-terrain tires, and bold fender cutouts with aggressive removable flares, the Hummer retained only the grille design worn by the H2 and the H3, along with a few subtle cues in its door design and hood shape. The rest was startlingly new, right down to its rubber-coated, carpet-free floors, and although a good deal of it would have had to be toned down for production, the HX Concept provided a strong clue as to the future of Hummer's visual design language—including its removable doors and roof panels.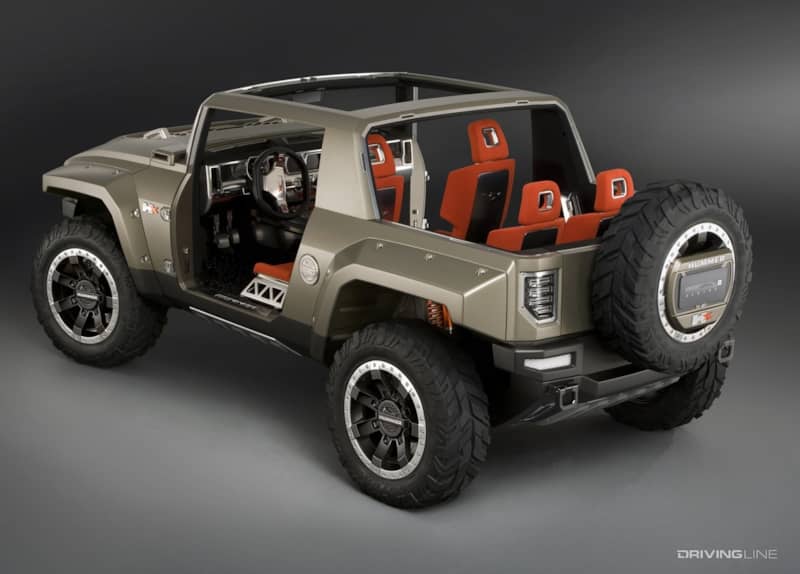 Underneath the skin, the vehicle featured Fox shocks and an independent suspension setup front and rear, which was a clear step away from the pickup truck roots of the H2 and H3, and which came with 13 inches of ground clearance to go with up to 11 inches of total travel. Full-time four-wheel drive with a locking center differential was standard, and a body-on-frame design gave the SUV the kind of rugged construction prized by the Wrangler crowd. Motivation came from a 3.6L V6 capable of generating just over 300 horses and roughly 270 lb-ft of torque, matched with a six-speed automatic transmission.
The Grand Slam That Never Made It To The Plate
GM was clear that the Hummer HX was a fully-functional prototype that was product-ready, should reaction to the truck prove positive. The HX had been planned as a modular vehicle that could be offered in number of configurations (such as a pickup or extended-roof SUV), which would be positioned as accessories alongside items like winches. It was nothing less than a full makeover for a Hummer, trading in over-the-top bravado for and enticing off-road fun in a package that was right-sized for adventure.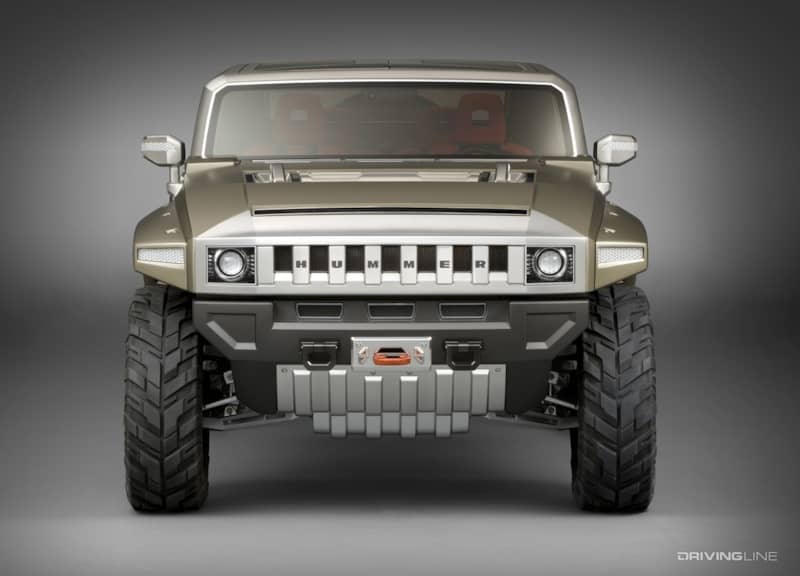 Would the HX have been a success? The late-2000s were the last hurrah for many traditional off-road rides, with vehicles like the Toyota FJ Cruiser and the second-generation Nissan Xterra presenting tough-as-nails alternatives to the Wrangler. If priced right, the Hummer HX would have fit in well with this crowd, which hung around for close to a decade before the proliferation of car-like crossovers shunted them to the side.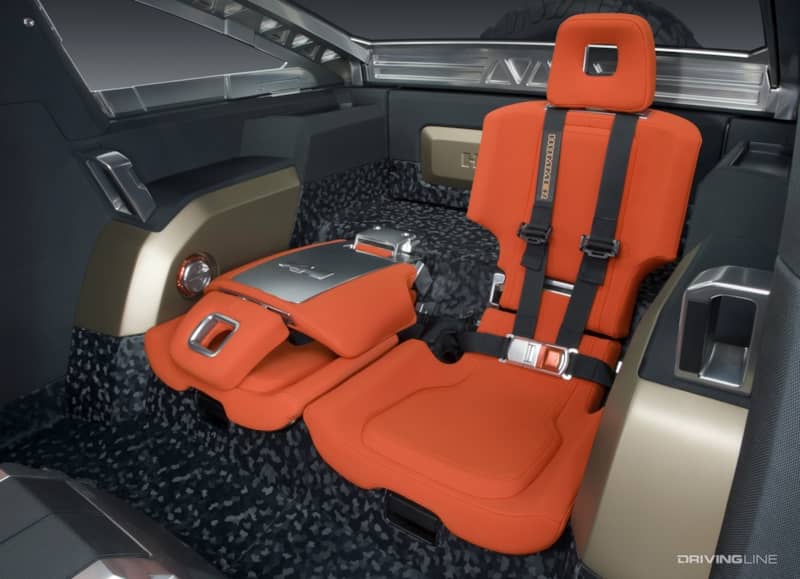 It was never meant to be. Too many years of stretching itself far too thin had left General Motors a tattered mess of badge-engineered cars with no clear customers and very little left in the tank, and when crisis hit, there were simply no resources left to gamble on a possible turnaround for a brand as tarnished as Hummer.