The New Classics: A Built and Sorted 2000 Pontiac Trans Am
The idea of the "classic muscle car" has largely been static since the 1990s. As the teenagers who lusted after the first generation of American muscle in the '60s and '70s reached their peak earning years, those OG models were revisited by both tuners and collectors alike. Cable TV was loaded down with live auctions as viewers watched pristine models roll across the stage, selling at previously unimaginable prices.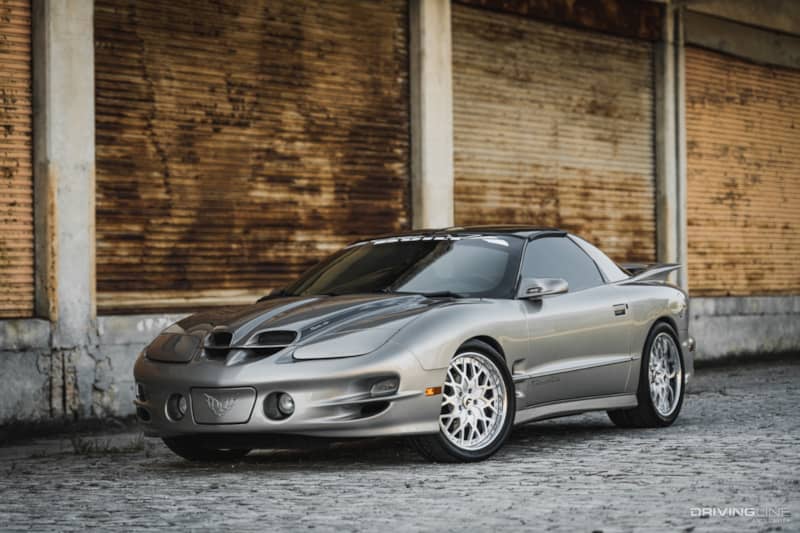 Meanwhile, resto-modders were quick to apply these latest technological advances in automotive design and performance engineering to those old platforms, creating some incredible builds. For those of us that were children during those years, we watched in awe as our fathers lived out their teenage dreams, while also directing our attention to the latest and greatest models.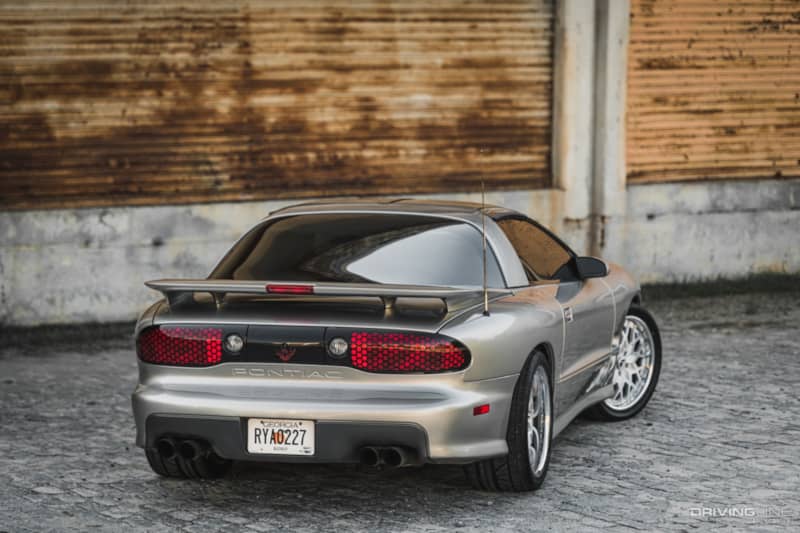 A Modern Classic
Twenty years later, the latest and greatest is thoroughly vintage. Remember your dad waxing poetic about a 1969 Camaro in 1994? For today's millennial domestic enthusiasts, that's the same as looking back fondly at the fourth generation Trans-Am. 
For enthusiasts like Zach Martin, owner of SOB Motorsports in Kathleen, GA, the Trans-Am was THE car to have in high school. Having been a long time fan of the chassis, he's owned several over the years, but wanted this 2000 V8 model to be a drivable example that could also inspire his own son to get into the hobby.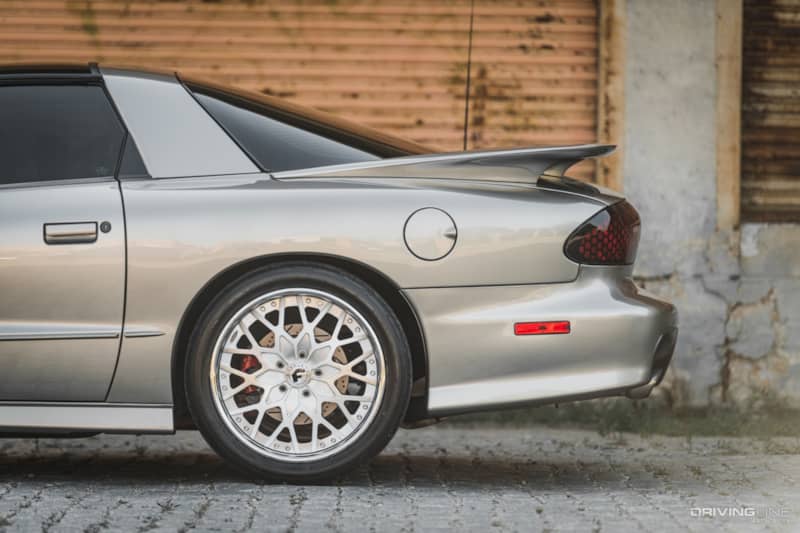 LS Power
In 1998, the Trans Am received a modified version of the LS1 from the C5 Corvette, rated at a conservative 325hp from the factory. Zach has beefed up the motor with parts from FAST and Total Engine Airflow, as well as a 102mm nitrous kit for an added boost of power. 
The spent gases are removed via Stainless Works long tube headers and a Corsa cat-back system. Combined with the lopey upgraded cam, this LS will make a believer out of anyone within earshot.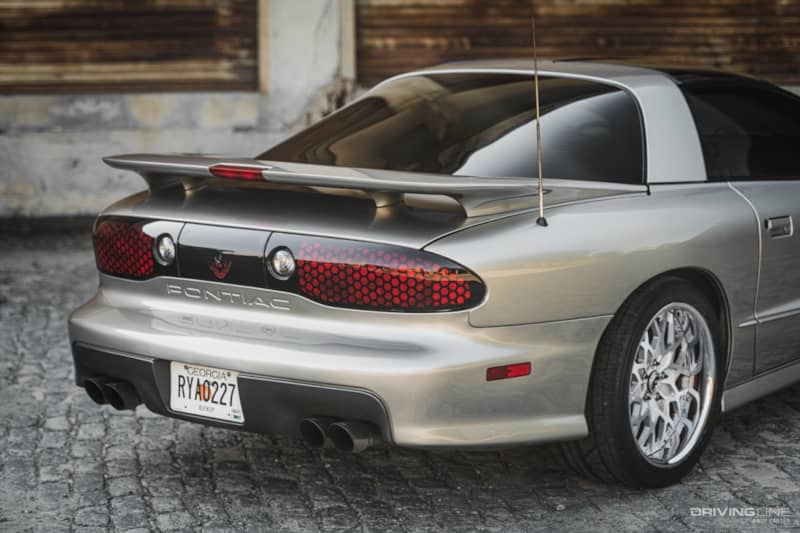 Save the Slushbox
To get the power to the wheels reliably, the stock transmission was upgraded to a Rosslerbuilt 4L60E. Although the Trans Am was offered with a six-speed, Zach opted for the automatic for ease of daily drivability.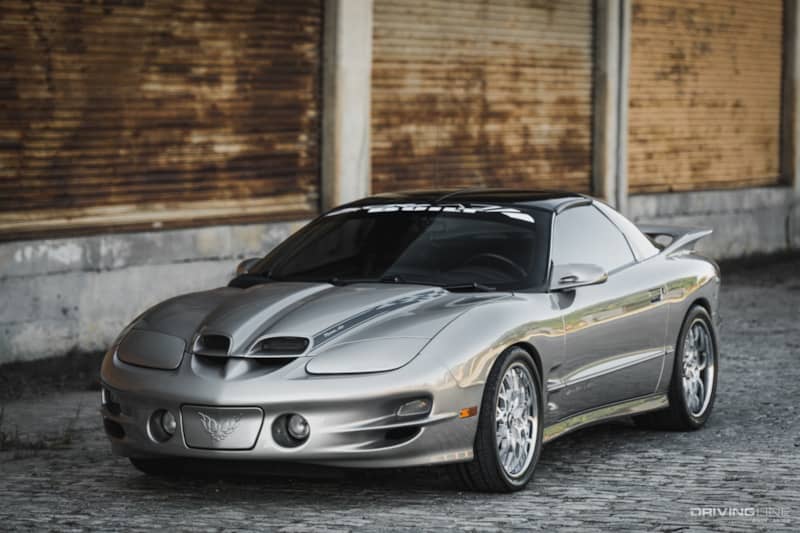 Suspension Overhaul
Although the original "resto-mods" were replacing '70's technology with the parts available contemporary to this 2000 Trans Am, Zach wanted to improve the handling of this muscle car to modern levels. A set of Viking coilovers were paired with a host of other suspension upgrades to dial in the on-road manners of this big coupe. The result is a composed system that puts anything from the OEMs to shame.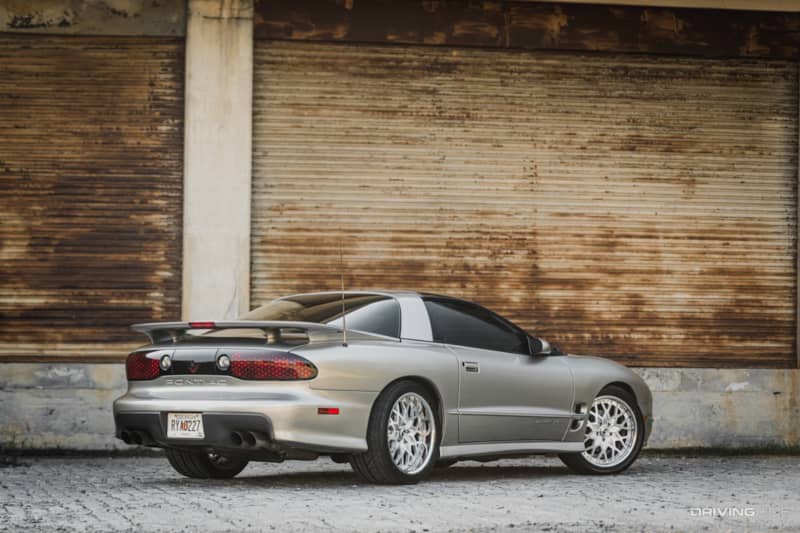 Niddos on Nittos
Appearance wise, the Trans Am has been well-maintained since new, and thankfully preserves the millennium-era vibes without fuss. Complimenting the improved stance, however, are a set of perfectly matched Forgiato Niddo wheels. These polished mesh wheels recall the Pontiac honeycomb wheels of the eighties, a rad nod to the model's legacy.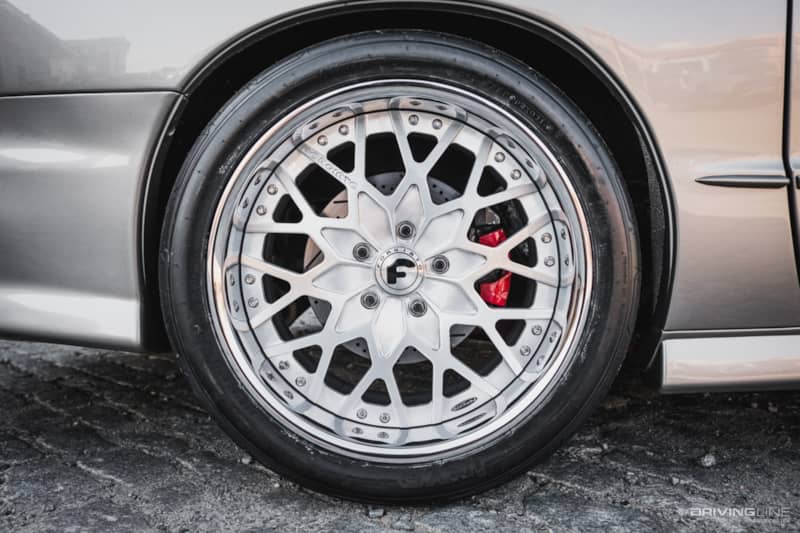 The Forgiatos were wrapped in staggered Nitto INVOs, 275/35/19 in the front, and 325/30/19 in the rear. The INVO is the perfect tire for a street-driven enthusiast car, balancing comfort, noise control, handling, traction and wet weather performance in an attractive package.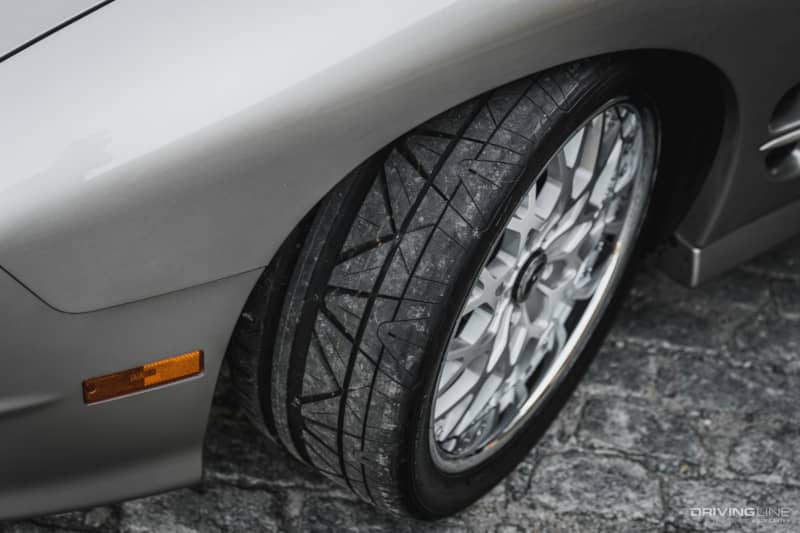 A New Legacy
For those that grew up with the '90s Camaros, Mustangs, and Trans Ams, admitting them into the classic car universe can be a bit daunting. Modern enthusiasts are lucky that we live in a golden era of American performance, with legends available from all three manufacturers. But to truly appreciate modern performance, one has to remember those cars that laid the groundwork.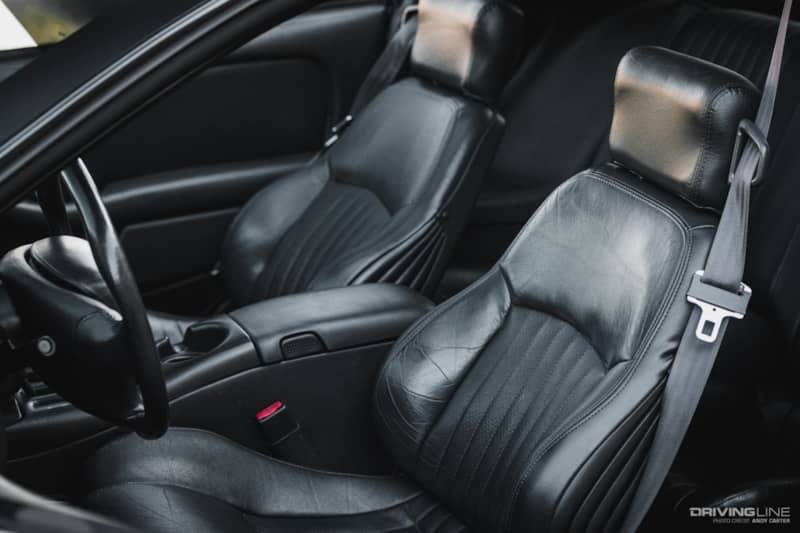 The Trans-Am introduced the LS engine to a whole new segment, bringing a modern, tunable small block to the masses. Zach's Trans Am celebrates that landmark in a way that preserves the car's original design, while cashing in on the chassis' opportunities for improvement. If he wanted to inspire his son to appreciate the classics, we think he's off to a great start.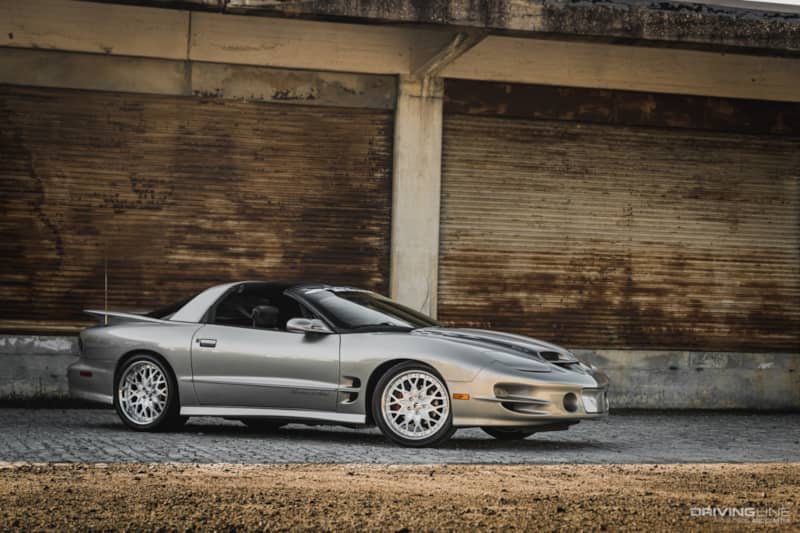 2000 Pontiac Trans Am Restomod Specs
| | |
| --- | --- |
| Engine | Fast 102mm Intake, Fast 102mm Big Mouth Throttle Body, Fast 36lb Injectors, TEA Ported and Polished Heads, 236/238 .601/.605 113+2 Cam, Nitrous Express 102mm Plate kit, Stainless Works Long Tubes, Corsa Cat Back System, Racetronix Fuel Pump and Hotwire Kit |
| Transmission | Rossler Built 4L60E, PTC Single Disc 3200 Stall Converter, Moser 12 Bolt 3.73 Gears |
| Suspension | Front and Rear DA Viking Coil Overs, UMI Coil Over Conversion Kit, BMR Adjustable Pan Hard Bar, Spohn Crossmember with Adjustable Torque Arm, BMR Adjustable A Arm Upper and Lower, BMR Weld In Subframe Connectors, Hotchkis Lower Trailing Arms, Hotchkis Strut Tower Brace |
| Wheels and Tires  | Forgiato Niddo 19x11 Rear, Forgiato Niddo 19x9 Front, Nitto INVO 325/30/19, Nitto INVO 275/35R19 |
More From

Driving Line
The 2000s were a heyday for domestic performance. Here's five muscle cars from that era you may have forgot about.