The Right Way to Clean Your Wheels
As the lowest point on a given truck, your tires and wheels are subject to daily abuse. While we have no trouble putting our Grapplers through their paces, our wheels can use a little freshening up from time to time. Given there are so many wheel variations from cast and forged aluminum to painted and powdercoated, you often have to be cautious on how you clean each. At this year's SEMA Show, we stopped by the cleaning experts at Meguiar's to learn about a new wheel cleaning product that is safe for every type of wheel.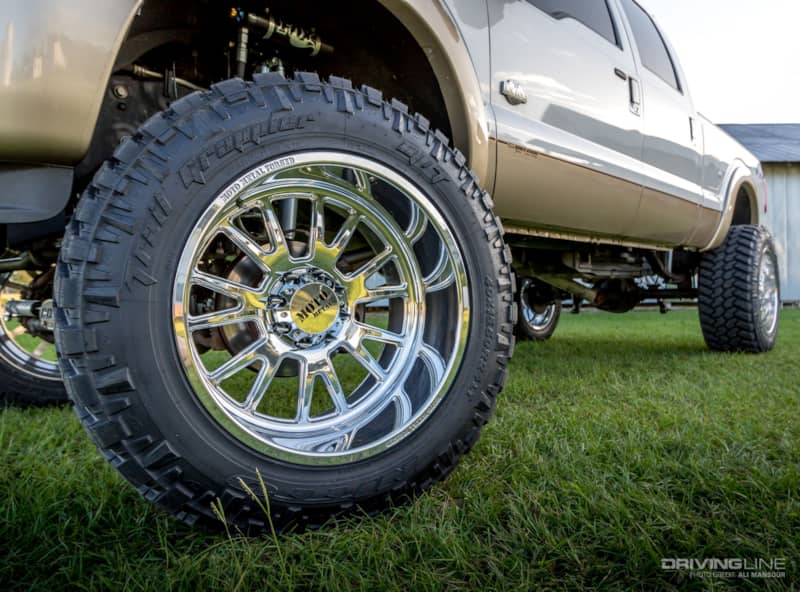 In the video above, Meguiar's Mike Pennington goes through the process of picking the right wheel cleaner. The biggest takeaway we found was always play it safe! If you're unsure, either stick with the same car wash soap you are using or aim for an all-wheel cleaner.