The ZL1500: An 850hp LT4 Supercharged Drag Strip Killing Pickup
Justin Keith of Kansas City, MO is a big fan of GM products, so it's no surprise that he tried his restomodding skills against the iconic OBS ('88-'98) Chevy C1500 pickup. Justin also happens to be a self-made purveyor of performance who runs his own shop, Killer Performance, and a drag racing event called Street Car Takeover. In his pursuit of dropping times on the quarter-mile, Justin has built many impressive cars including a C7 Corvette that did a 9.69-second pass at 143-mph.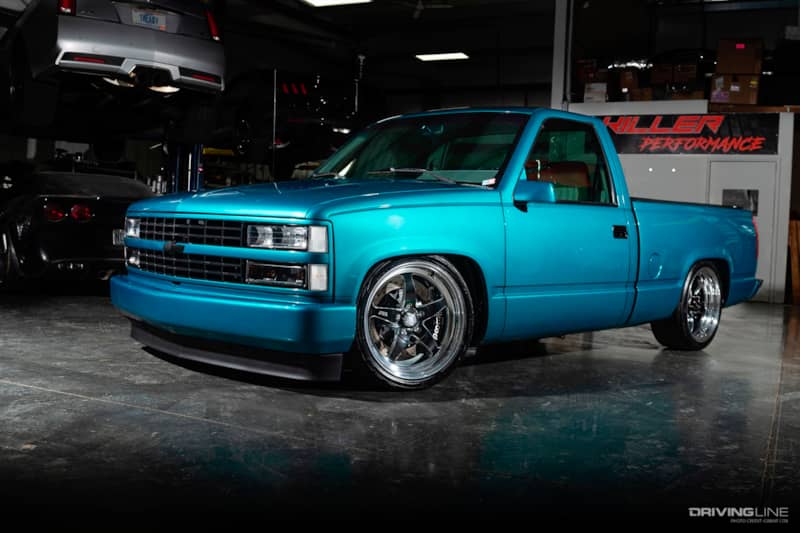 The Next Track Killer
This '93 Chevy was a perfect storm brewed from watching the Gas Monkey Garage team building one of these trucks on YouTube in a week and the fact that he had an LT4 with 10L90 trans sitting around the shop. Now you may be asking, why he would have a spare power plant like this? Well, Justin pulled it from his '19 Camaro ZL1 called Nemo, which is receiving a built motor with twin turbos to make it faster than ever. With some inspiration and extra running gear, building this truck was inevitable.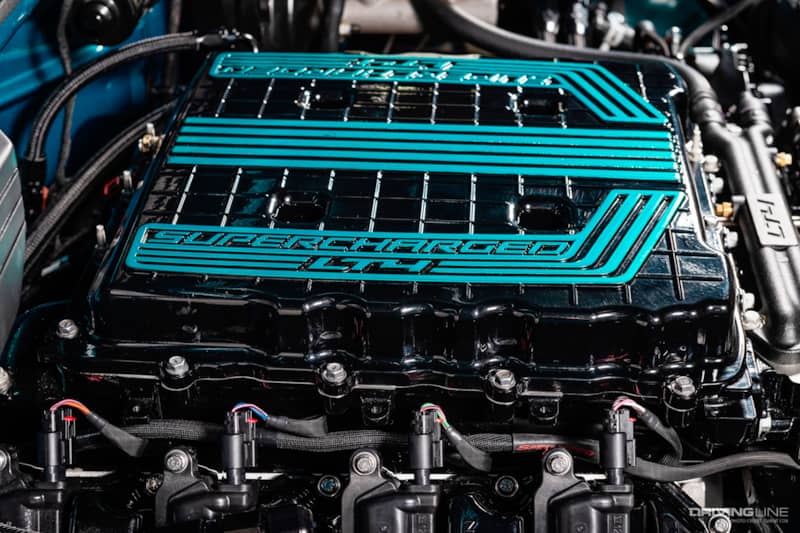 Filling the Hole
Justin documents his builds on his YouTube, StangKilr Productions channel and thought this project could be an entertaining 30-day build. The main focus of the videos and project was the transplant of the supercharged 6.2L LT4 with 10-speed transmission. The combo actually fit perfectly in the hole and was secured in place with Elevated Concepts Inc motor mounts and transmission/chassis brace. Power was boosted with a Texas Speed, Killer Performance stage 3 camshaft and valve springs. Helping to spark even more performance out of the engine is a set of MSD spark plugs and methanal injection.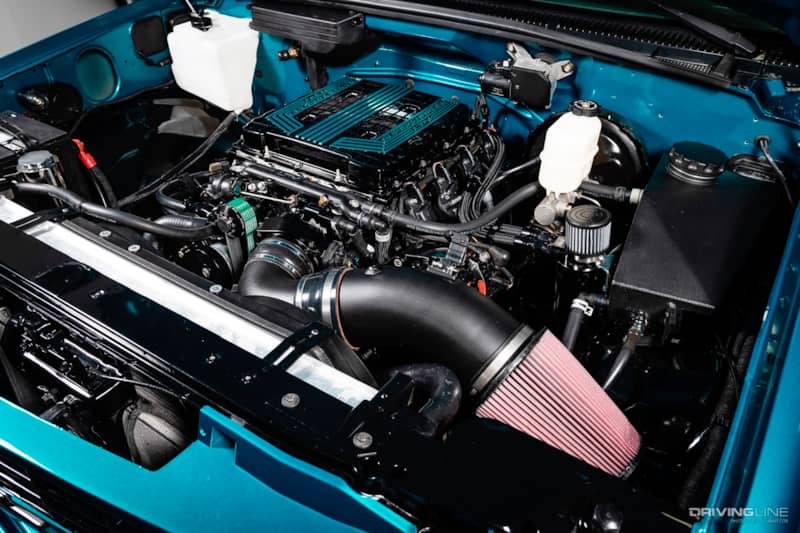 Making it Function
Furthermore, the engine was equipped with a serpentine belt kit from Drive Junky, headers from Speed Engineering and a custom exhaust system with Borla Pro XS mufflers. Keeping the engine cool is a 454SS radiator with dual electric fans from LMC Truck. Linking everything up is a wiring harness from Speartech, which also allows for the engine and transmission to function in this truck. Altogether, this truck puts out 850hp and 853 Lb.-Ft. to the rear wheels when fed E85 from an Aeromotive fuel pump.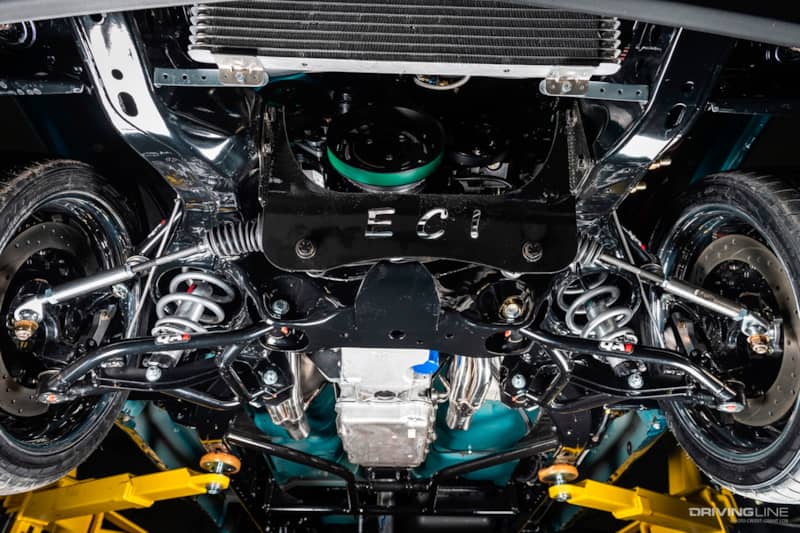 Laying it Down
All the power would be useless if Justin couldn't plant it to the ground. Updating the suspension for better performance is an adjustable coil-over conversion kit from QA1 used in combination with a pair of Belltech drop spindles. Up front is a set of lighter and stronger control arms and the rear has a two-link with pan hard bar that replaces the stock leaf springs.
Fine Tuning
For even more stability, a rear torque arm prevents axle wrap and a sway bar helps to keep the truck level from side to side. The chassis was also equipped with an Elevated Concepts Inc. rack and pinion steering unit for modern function. Braking has also been improved with Little Shop MFG's conversion kit that included Wilwood 16-inch front brake rotors with 6-piston calipers up front and 14-inch rotors with 4-piston caliper in the rear.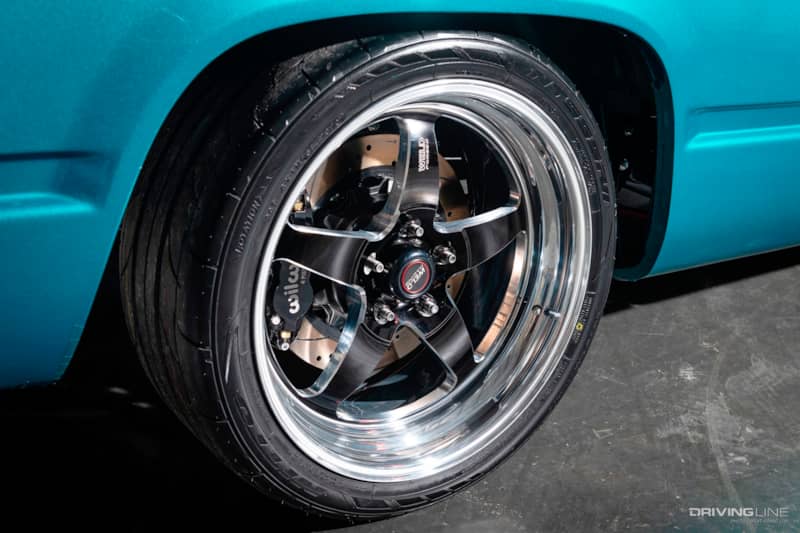 Making it Grip
Since this is a street truck that will be taken to the track on occasion, it has been equipped with a set of Nitto 255/35ZR20 NT555 G2 tires up front and 275/45R20 NT555 RII tires in the rear that cover Weld Racing S71 wheels. This tire combination is perfect for restomod vehicles like this, which are street driven but have more traction needs in the rear, and the Nitto tires deliver with larger tread blocks for an increased contact patch.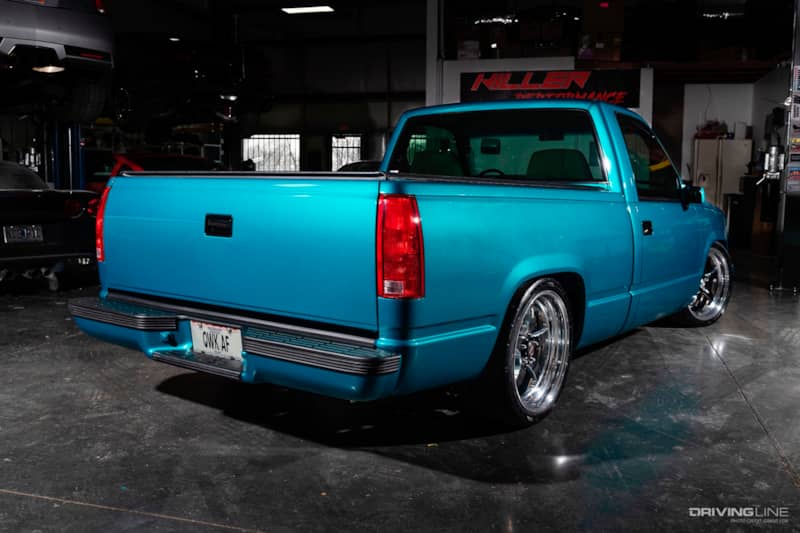 Good as New
Though the truck was built to lay down some power, Justin still wanted it to look good while cruising around. Luckily, this truck was a one-owner vehicle that only had 50k-miles on it and was well taken care of. The teal paint is actually the original coating and even has the factory installed clear film on the lower portions that protect it from rock chips. When Justin got the truck, it had an aftermarket cowl hood, front bumper and roll pan that were all ditched for original parts that were painted teal along with a 454SS grille.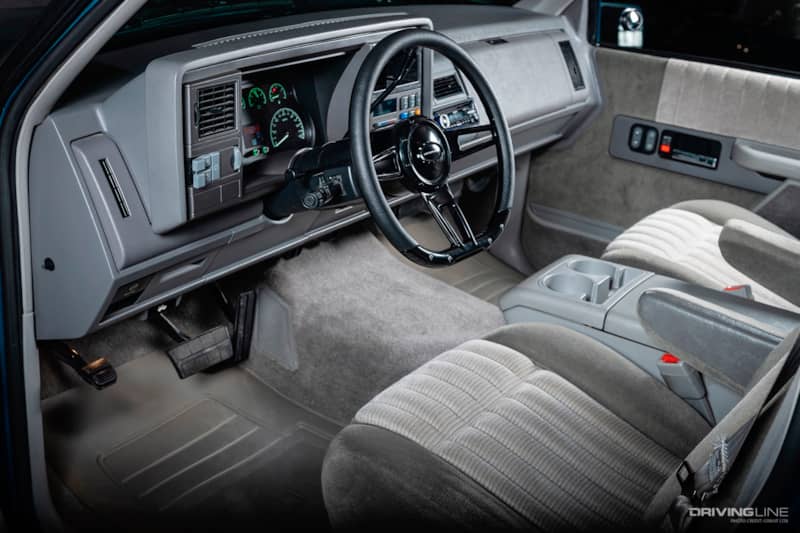 Time Capsule
The inside of the cab is just as pristine as it was three decades ago. The original bucket seats with cloth material remain as they display the character of this immaculate pickup. The only things that were updated here were the addition of a Billet Specialties steering wheel and Dakota Digital gauge cluster to marry instrumentation to the new power plant. There was also a Sony stereo head unit that the previous owner installed but it has since been replaced by a RetroSound unit after this shoot.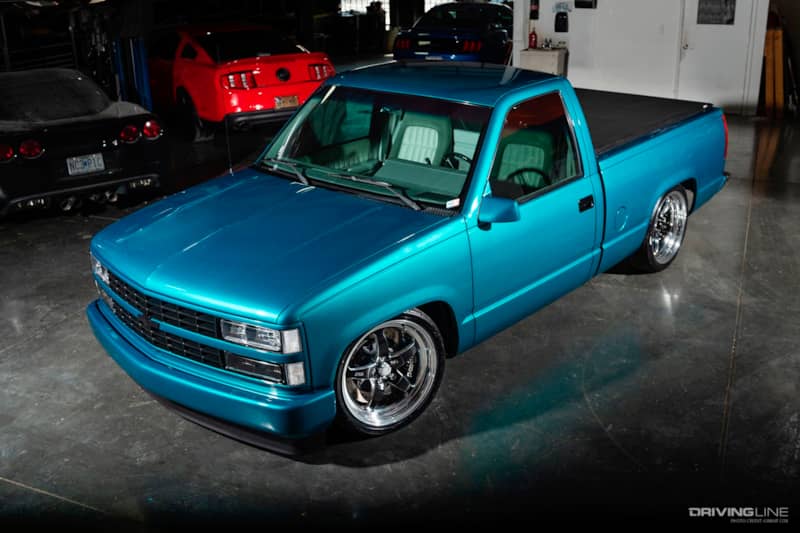 The Numbers Don't Lie
Justin's passion for these vehicles has moved him into a career of customizing. With experience, he has been able to produce some wicked rides that are capable of attacking drag strips across the nation. This truck is no different as Justin is able to get this truck from 60-130mph in 5.3-seconds, which is a quicker time than his customized '19 Camaro ZL1. That's an impressive feat for this old truck and the best part is that it's clean enough to turn heads on the streets as well.