Turbos, Superchargers and Stick Shifts: Cadillac Debuts 472HP CT4-V & 668HP CT5-V Blackwing
While General Motors has been making a big push toward electric vehicles recently (like most auto companies), fans of traditional gasoline-powered performance cars don't have to worry quite yet.
In fact, Cadillac has just debuted two of its highly anticipated enthusiast sedans, the 2022 CT4-V and CT5-V Blackwing, which are both aimed right at the high end super sedans from Europe—and perhaps even the Dodge Charger Hellcat.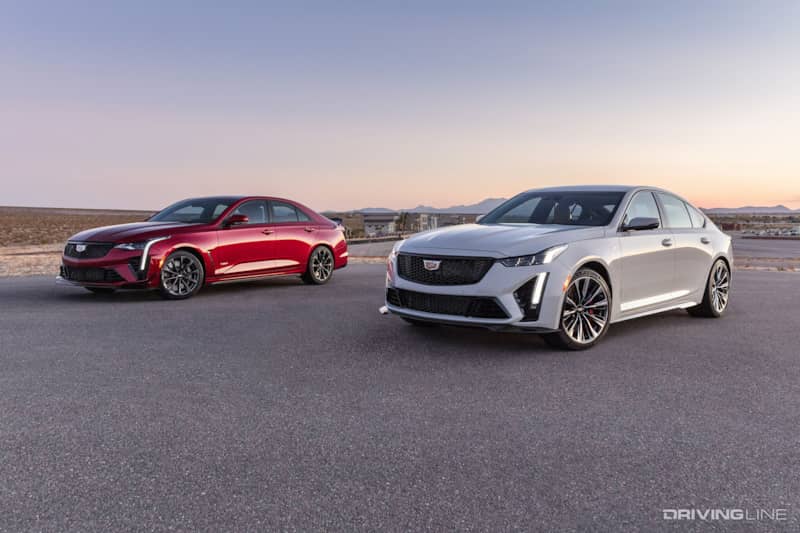 ATS-V and CTS-V vs CT4 and CT5
Before we get into the details on these cars, a quick clarification on their names is in order. While it was previously the ATS-V and CTS-V that represented Cadillac's performance flagships, their new naming system has re-designated these as the CT4 and the larger CT5, both of which had already had "V" trim models available as mid level sport sedans.
The new Blackwing models though, take the performance to a much higher level, more in the tradition of the real V-Series Caddies that we know and love.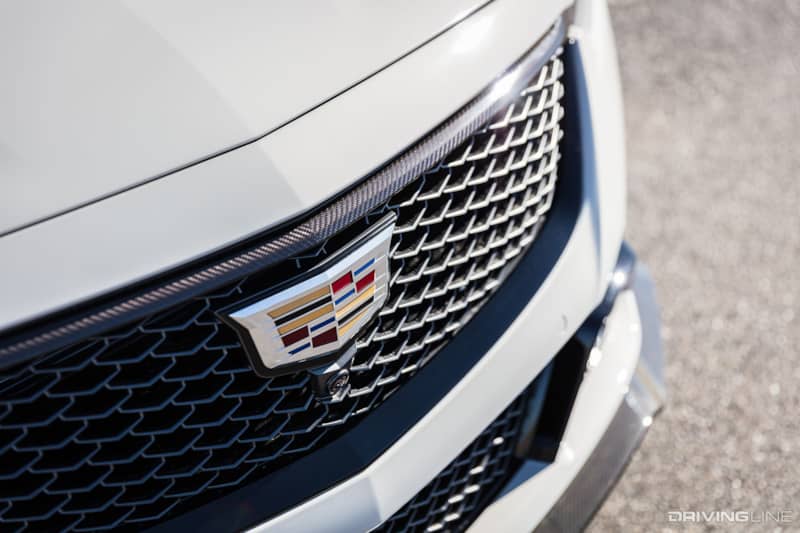 CT4-V Blackwing
The smaller, lighter CT4-V Blackwing is powered by a twin turbocharged 3.6L V6 that makes 472hp and 445 pound feet of torque. That's all good for a claimed 0-60 time of 3.8 seconds.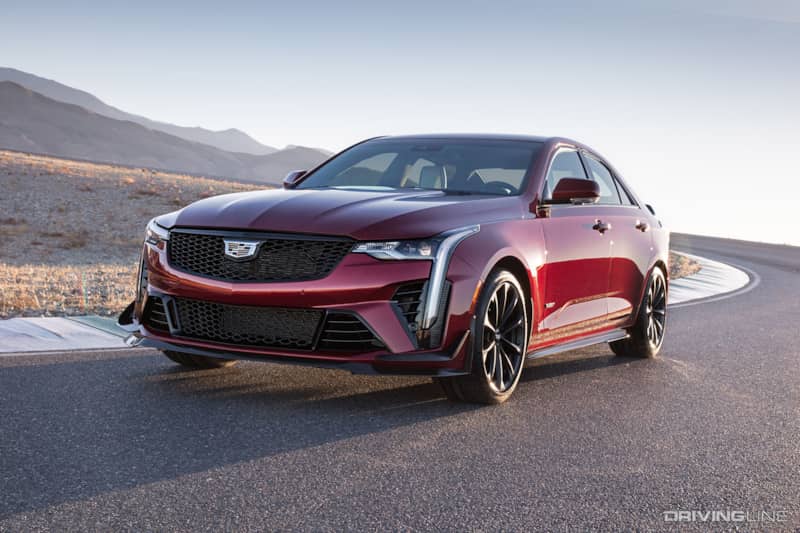 CT5-V Blackwing
The CT5-V Blackwing meanwhile is powered by a revised version of the 6.2L V8 with a 1.7 liter Eaton supercharger on top of it. It's rated at 668hp and 659 pound feet of torque. That makes it the most powerful production Cadillac ever built, and it has a claimed 0-60 time of just 3.7 seconds.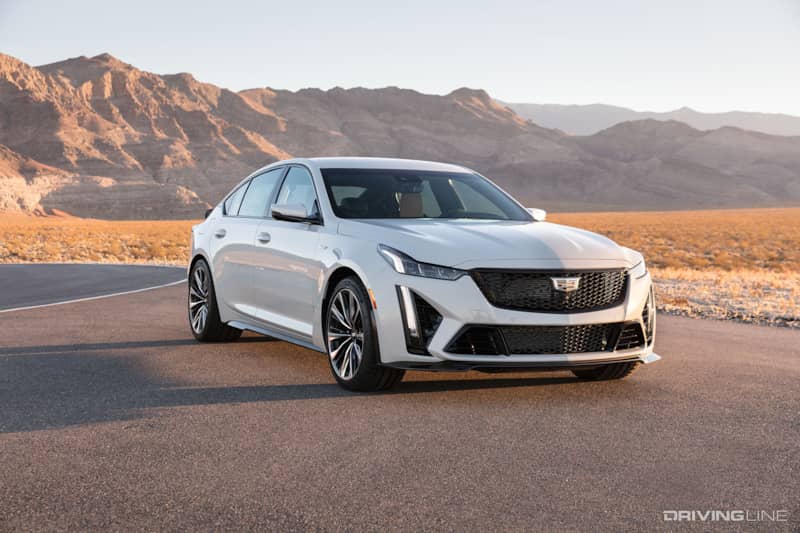 What's even better is that despite all "sensibility" suggesting otherwise, both Blackwings will be available with an old school Tremec six-speed manual transmission, with a ten-speed automatic optional and likely to be much more common.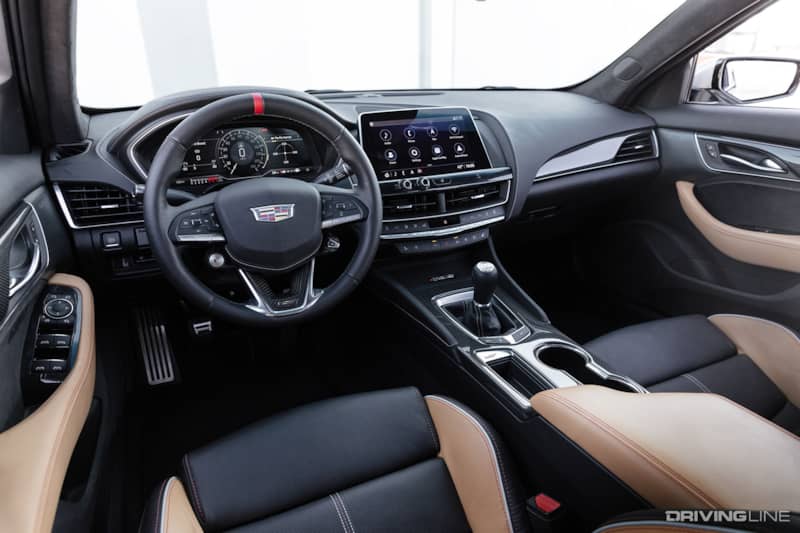 Think about that for a second. A time when a Corvette can't be had with a manual gearbox but a four-door Cadillac can. What a wild era we are living in.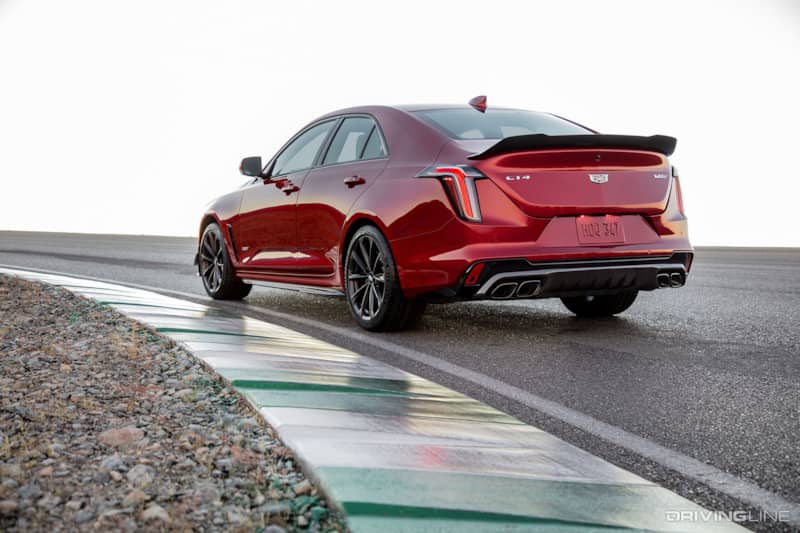 The cars, of course, will have all sorts of other hardware to make them handle as stop as well as they accelerate, including a the latest fourth gen magnetic suspension technology, electronic LSD rear ends and gigantic brakes (with an optional carbon-ceramic package on the CT5).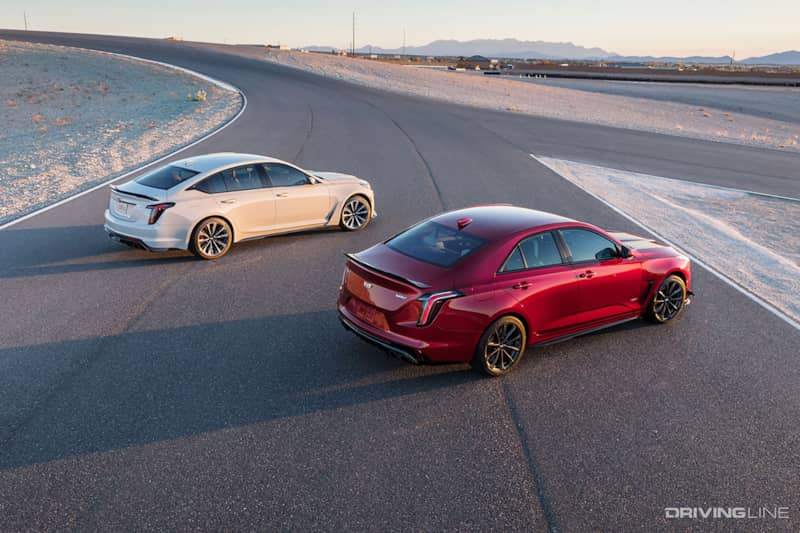 CT4-V and CT5-V Blackwing Pricing
Pricing seems to be quite competitive for the performance too. The CT4-V Blackwing will start at an MSRP just under $60,000 and the CT5-V Blackwing will start just under $85,000. Delveries will begin late this summer.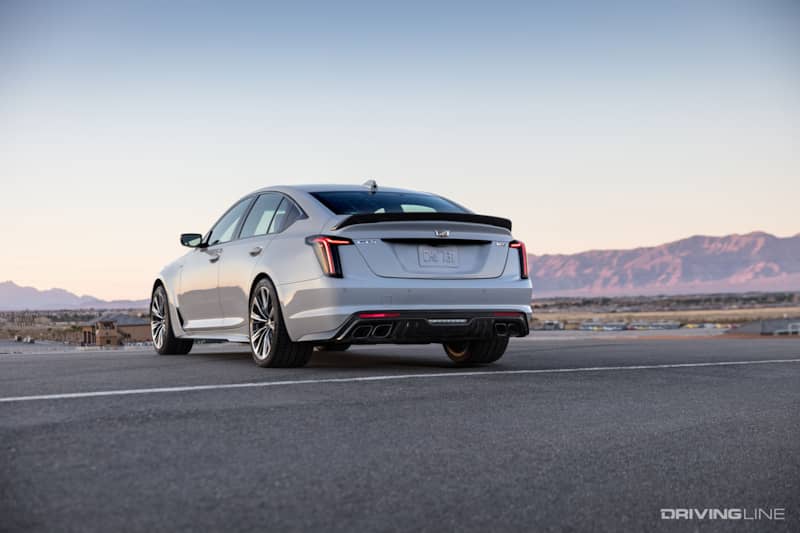 Hats off to GM and Cadillac for keeping the radical gasoline-powered super sedan alive in a time where it seems every new vehicle is an electric crossover SUV.