Twice the Power, 51mpg: VW Jetta Diesel Mods
Known for their efficiency, simplicity and durability, the Volkswagen Jetta TDI's produced from '99-'03 (part of the MK4, fourth-generation cars built from '99-'06) are arguably the most fuel-efficient, diesel-powered sedans the German automaker ever produced. Known for its mechanical simplicity, the ALH 1.9L four-cylinder oil burner features a 2-valve cylinder head, a Bosch rotary injection pump that feeds conventional, pop-off style injectors and a vacuum-actuated variable geometry turbocharger. Adding to the ALH Jetta TDI's tremendous fuel-sipping capability is the fact that it weighs less than 3,000 pounds. However, with just 90 hp and 155 lb-ft of torque available at the crank, these cars feel anything but light on their feet.
What to do? Luckily, a vibrant aftermarket exists for TDI's. In fact, over the past 15-20 years of playing with these cars, so many parts combinations have been tested that—for all intents and purposes—ALH Jetta performance has been nailed down to a science. From high-flow injector nozzles to drop-in turbo upgrades and performance camshafts to custom tuning, everything is available for them. As icing on the cake, if you can manage to limit the travel of your right foot, these power adders won't even cause a drop in fuel economy. Below, we'll explore some of the most proven aftermarket parts available for these loveable little TDI's.
Plug-and-Play, 30HP Gains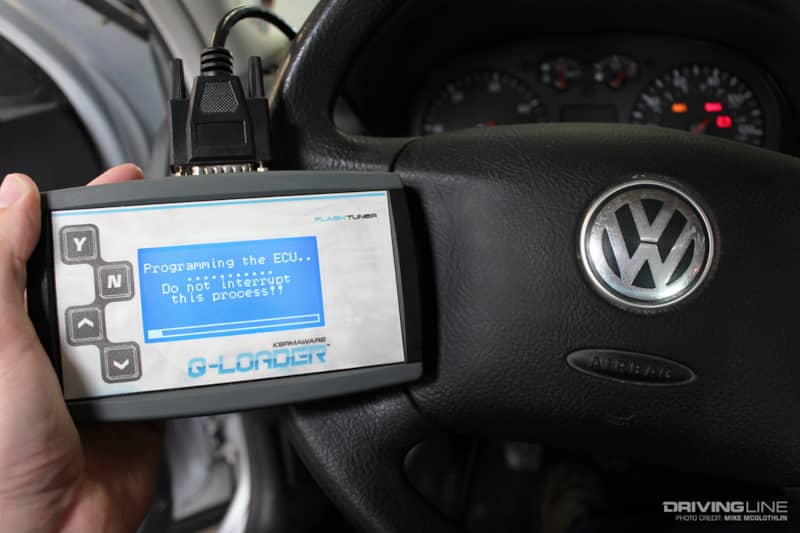 The quickest, easiest way to wake up the ALH 1.9L TDI diesel in '99-'03 Jettas is to reprogram the ECU. Big names in the tuning game for these cars are Kerma TDI, Malone Tuning, Rocket Chip Performance and TD Tuning. The general consensus on gains with the stock injectors and turbo still in the mix is 25 to 30 hp, but in our own chassis dyno experience we've seen a 33hp gain using Kerma TDI's tuning, made possible via the company's Q-Loader programmer.
5-Star Tuning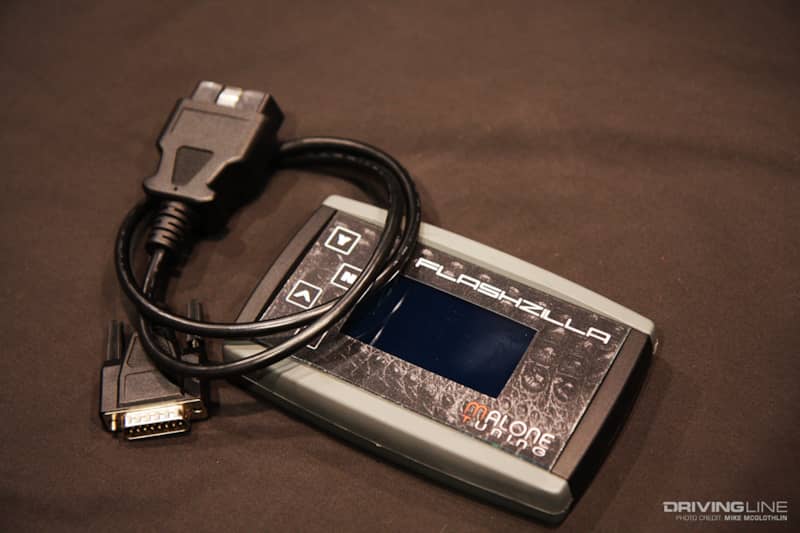 Malone Tuning is highly respected in the tuning realm, with solid power gains accompanied by great drivability (low smoke, linear throttle, etc.) and what is said to be the best customer support in the business. In addition to waking up Jetta TDI's, Malone offers optional calibrations that can bump up the factory engine idle to reduce vibrations associated with stiff aftermarket motor mounts (a common upgrade), a file that increases glow plug duration for easier winter start ups and a launch control tune for when automatic transmission cars visit the track.
Milder Injector Upgrades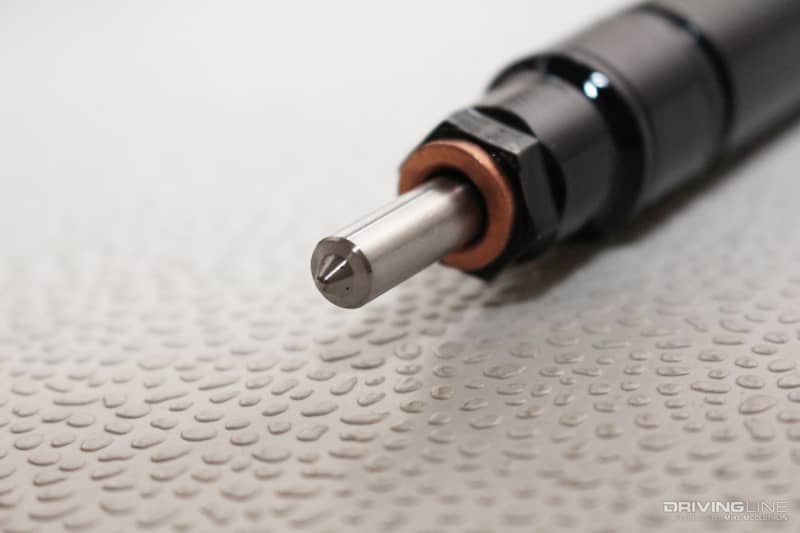 By far, the combination of adding larger nozzles with a corresponding ECU tweak is hands down the biggest bang-for-your-buck pair of mods in the ALH Jetta world. A good entry-level nozzle upgrade offered by Kerma TDI is the Bosio DLC 520, which offers a cleaner burn, a 15-20 hp gain, and can even increase fuel efficiency. A more moderate nozzle upgrade (also from Kerma TDI) is the DLC 1019 nozzle, which can yield as much as 60 additional horsepower (at the wheels) and 110 lb-ft over stock with the factory turbo still feeding the engine.
Going Even Bigger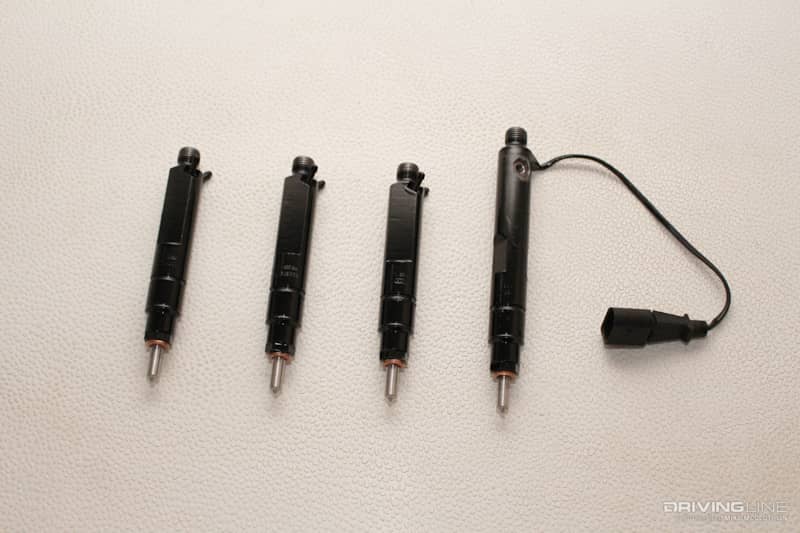 For folks looking to push their TDI into 200whp territory, Kerma TDI offers a complete power package that includes its DLC Race 520 nozzles, VNT-17 Plus turbocharger, 3 bar MAP sensor (more on that below), ARP head studs and a Colt Cams Stage 2 camshaft with lifters. To keep EGT cool and the clutch from slipping, Kerma TDI also throws in a side-mounted intercooler and a Stage 3 Endurance clutch kit from South Bend. A second injector nozzle option, the popular PP764 nozzle, also offers a path to 180whp or more.
Euro-spec Turbo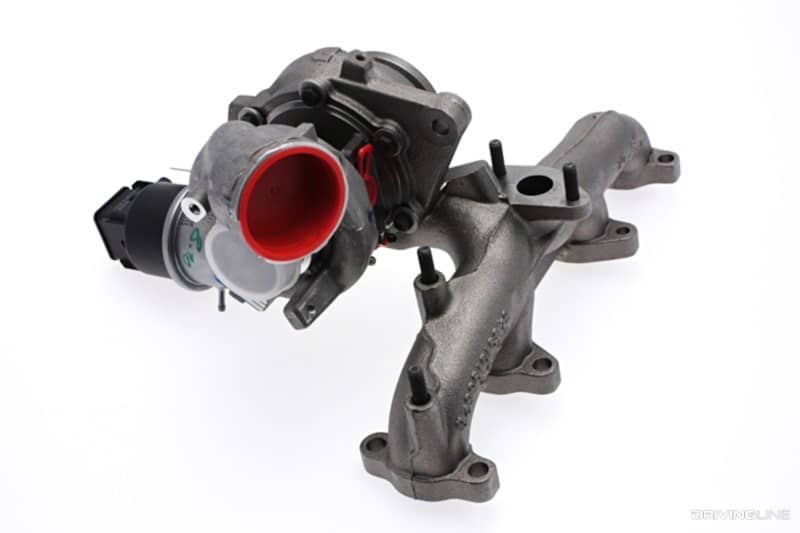 Found on the 150hp European version of the 1.9L engine, the Garrett VNT-17 has long been a popular turbo upgrade for state-side Jetta TDI's. Not only does it provide a path to more power, but it's been vetted time and again and shown to be one of the most reliable turbochargers in the Jetta segment—even more reliable than the factory VNT-15 while making more boost. It can support more than 160whp with the right injector nozzle upgrade in the mix. Another common option is a hybrid of the VNT-17 known as the 17/22, which is a VNT-17 fitted with the larger compressor from a VNT-20 and that can handle 190whp with a good combination of nozzles and tuning.
The BorgWarner BV39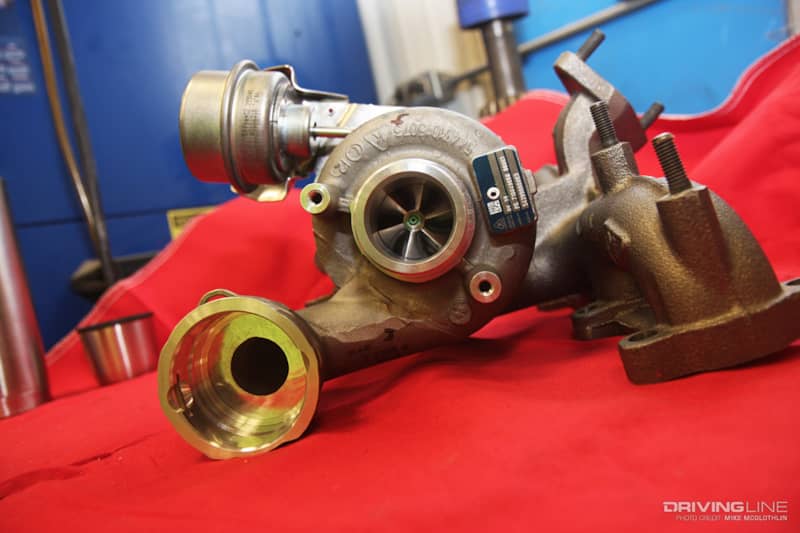 This little gem has been around for more than six years now. It's the BV39B from BorgWarner (coined the S7 by Kerma TDI), can support up to 180whp and in excess of 330 lb-ft. The BV39B sports a billet compressor wheel with a 34.5mm inducer (vs. 33mm on the stock VNT-15) and spools approximately 300 rpm sooner than the aforementioned VNT-17. In conjunction with DLC 1019 nozzles and custom tuning, we've seen the BV39B support twice the factory torque rating and a 75-percent increase in horsepower without sacrificing any drivability, fuel economy or engine longevity (the car is still running the exact same, six years after the build).
Raising the [MAP Sensor] Bar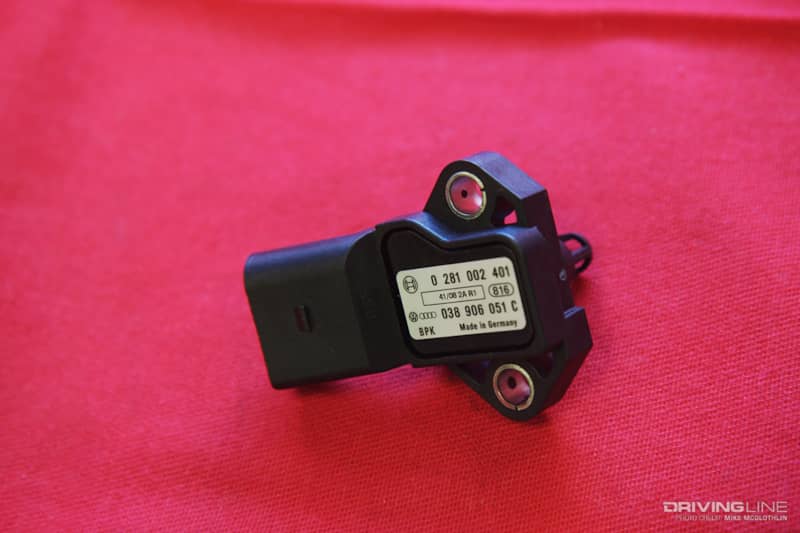 Any time you upgrade the turbo on a '99-'03 Jetta TDI, a higher pressure MAP sensor is a good idea to get maximum performance out of it. When retaining the factory overboost protection functionality, the OEM 2.5-bar MAP sensor will only allow you to make 16-18 psi of boost. With the 3-bar MAP sensor in the mix, roughly 23 psi of boost can be seen. Beyond that, Malone Tuning offers a Bosch 4-bar MAP sensor for even higher boost potential. It's recommended that a specific ECU tune be written when upgrading MAP sensors, not only to optimize power but also to keep your turbo safe.
11mm Injection Pump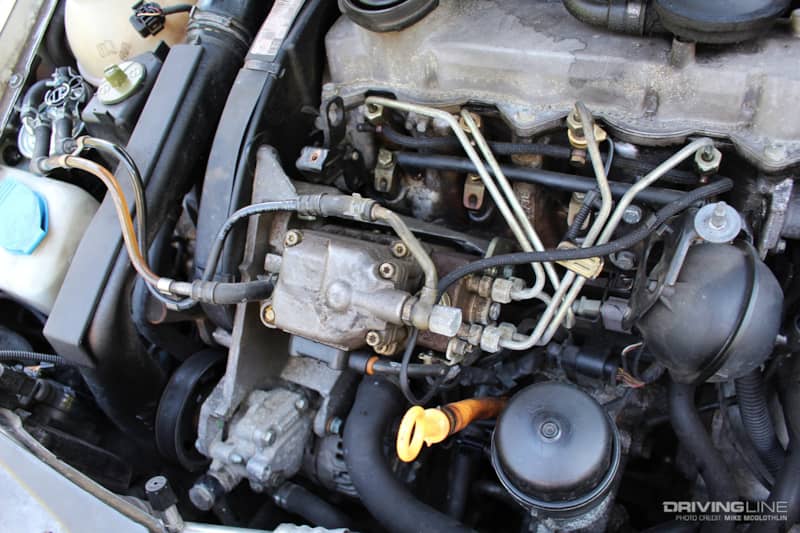 While it can be cost-prohibitive for those on tighter performance budgets, the 11mm injection pumps used on automatic transmission cars makes for a great little factory upgrade for manual transmission Jetta owners. For reference, the factory Bosch pump on manual transmission Jettas is a 10mm version. In addition to the increased volume its 11mm head provides over the 10mm head, the 11mm pump produces a peak injection pressure of 19,000 psi vs. 16,500 psi on the 10mm unit. This means better atomization, which in theory equates to more power, in addition to a cleaner, more complete in-cylinder burn.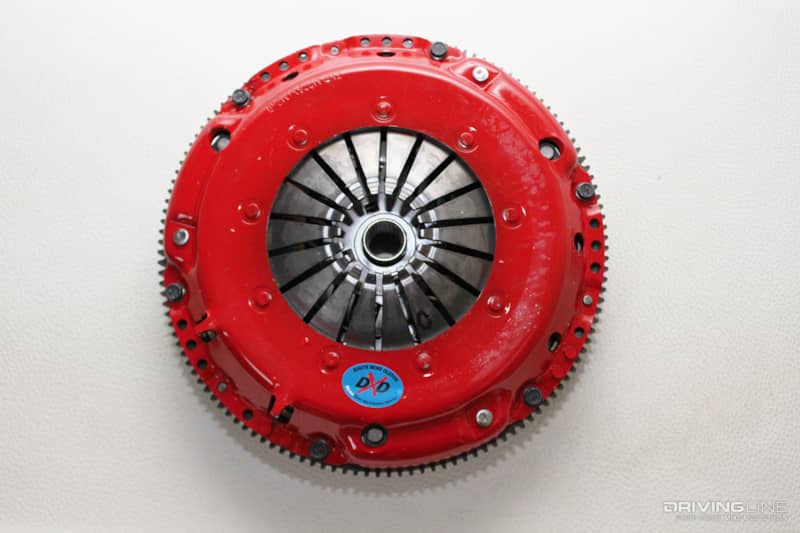 With the 02J five-speed manual being a much more reliable option than the four-speed 01M automatic offered in the '99-'03 Jetta TDI's, most enthusiasts row their own gears. However, as soon as the first nozzle upgrade is performed the OEM clutch can begin to slip. To harness any amount of power the 1.9L engine can turn out, South Bend offers seven different clutch upgrades. The company builds a Stage 2 Daily that can handle up to 325 lb-ft of torque, a Stage 2 Endurance that's good for 350 lb-ft and a Stage 2 Drag unit rated for 390 lb-ft. South Bend's Stage 3 line features a Daily that can hold 400 lb-ft, an Endurance rated for 425 lb-ft and a Drag version capable of harnessing 510 lb-ft. For all-out racing, its Stage 4 Extreme clutch is rated for more than 525 lb-ft. All South Bend clutches come with its 22.5-pound single mass flywheel and new crank bolts.
Colt Cams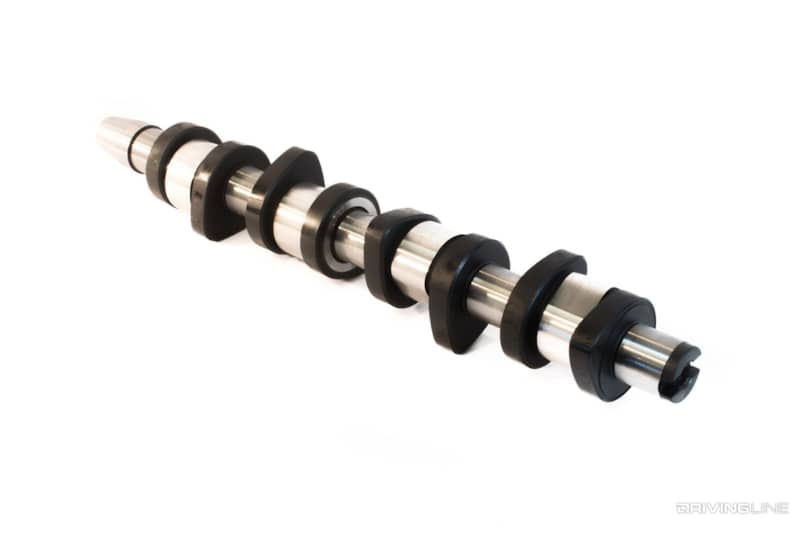 Both drop-in replacement camshafts and custom, race-ready versions are available from Colt Cams. The company's Stage 2 cam, as tested by Malone Tuning, provided a 100-degree F reduction in EGT (exhaust gas temperature) at highway cruising speed, which is fairly impressive. Malone also reported that it took longer to reach their 1,500-degree peak EGT threshold during instances of prolonged acceleration. For cars with larger turbochargers and big injectors, Colt Cam's Stage 3 cam helps maximize high rpm power and is also a drop-in unit, although it does require some massaging of the lifter bowl in the cam's nose area.
Is the ALH's Mileage Really Unaffected by Mods?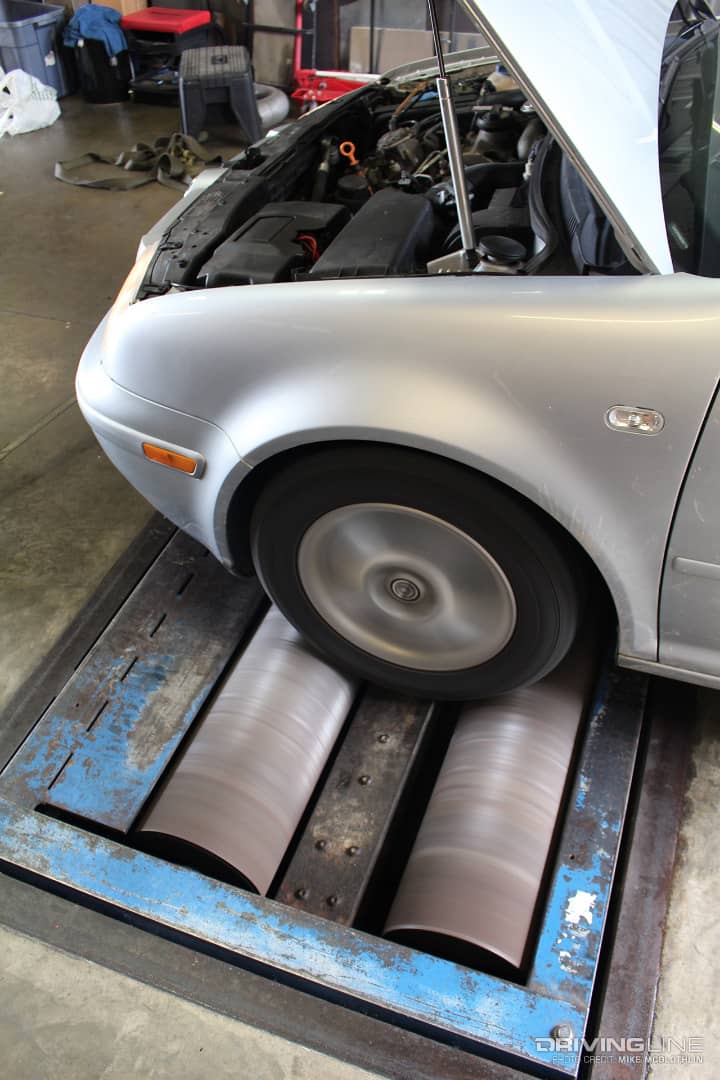 Our high mark so far with our own '03 Jetta TDI has been 51.6 mpg. It's graced with a set of balanced Stage 1 injectors from Kerma TDI fitted with Bosio DLC 520 nozzles, Kerma TDI's custom ECU calibration to match the injectors and South Bend Clutch's Stage 2 Daily clutch. The VW might only make 120 hp at the front wheels (up from 72hp stock!), but the 250 lb-ft of torque that's on tap at low rpm makes passing cars in fifth gear positively effortless. Despite these mods, the car gets the same 49-mpg average it did when we picked it up in bone-stock form four years ago.
Still Alive in a Post-Dieselgate World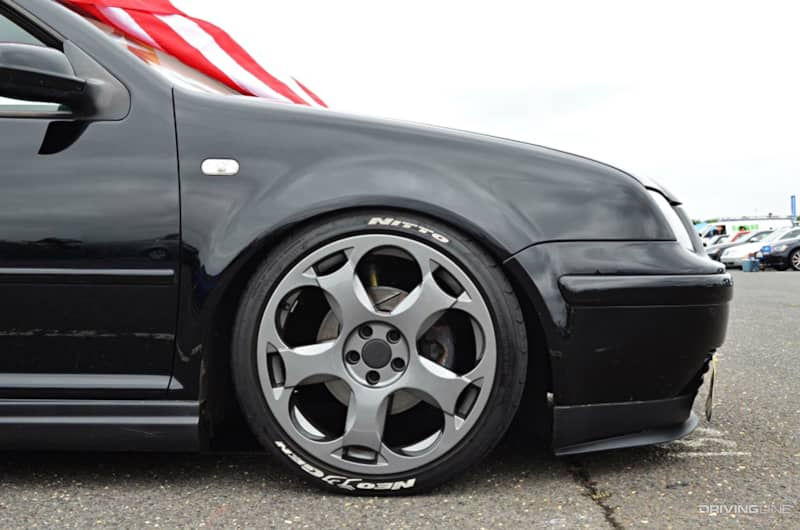 Although Dieselgate did a number on TDI enthusiasm, the ALH-powered Jettas (which weren't implemented in the colossal emissions scandal) still enjoy a loyal following. In fact, up until a couple years ago the annual TDI Fest would draw dozens of customized versions out of the woodwork. Regardless of whether or not there is a resurgence in diesel-centric VW car shows, the reliable, simplistic and fuel-efficient '99-'03 Jettas will continue to be sought after by commuters, enthusiasts and collectors alike.
Need a real life example of turning up the wick on an ALH TDI? Check out the 120whp recipe we treated our own '03 Jetta to right here.