Underrated Performance Machine: 1994-1998 Mustang
Looking back on over 50 years of Mustang history—there is no version of America's most popular pony car that doesn't have its fans. Even the lowly Mustang II of the '70s has its share of followers, but there are definitely certain generations of Mustang that seem to be overlooked by the enthusiast community. The classic '64-'73 models have always been popular and the later Fox body Mustangs are still extremely popular among grassroots racers and street car builders—but these days you don't hear much about the SN95 model, particularly the 1994 to 1998 cars.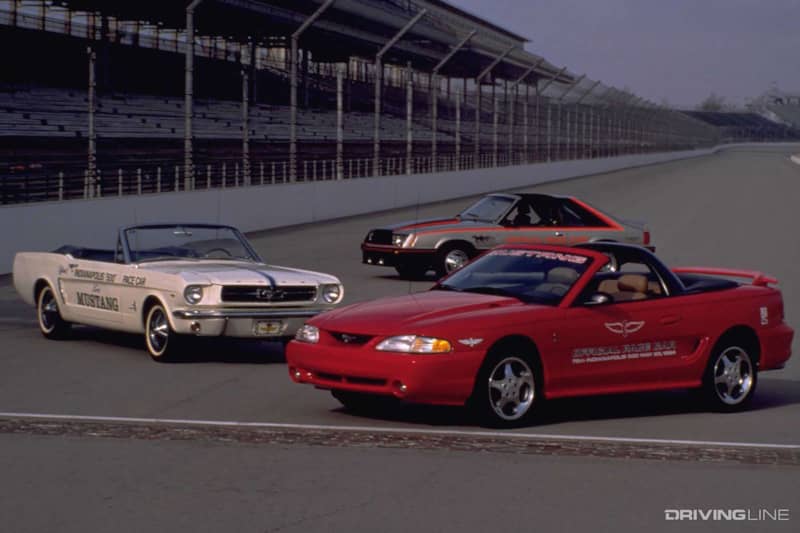 That's kind of a shame because the '94-'98s have a lot going for them. First of all, SN95s are generally more affordable than the older Fox body cars, which have been creeping up in value because so many have been modified and raced over the years.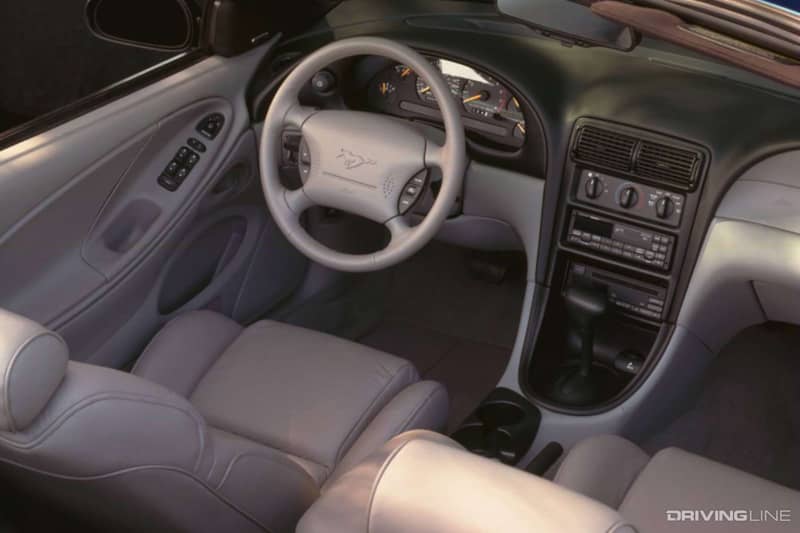 Second of all, in many ways the SN95s are better cars than the Fox body. They share the same basic platform, but the interior is nicer, more modern and most importantly V8-powered SN95s came with four wheel disc brakes and five lug wheels from the factory. Note that while the 1999-2004 Mustang also rides on the same platform we've decided to leave out the "New Edge" cars for the purposes of this story.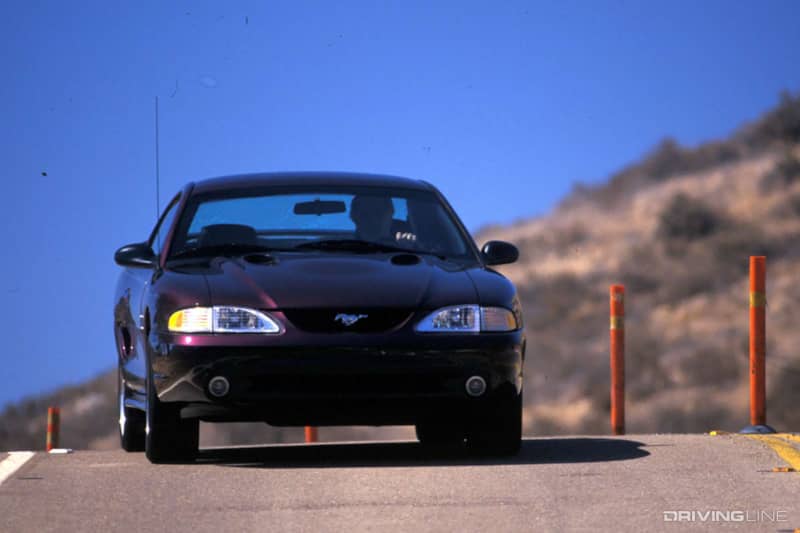 Yes, the '90s SN95s were a bit heavier than the older Fox bodies which made them less popular among hardcore racers, but that also means it should be easier to find examples that haven't been beaten on—and the weight increase isn't much, especially by modern standards.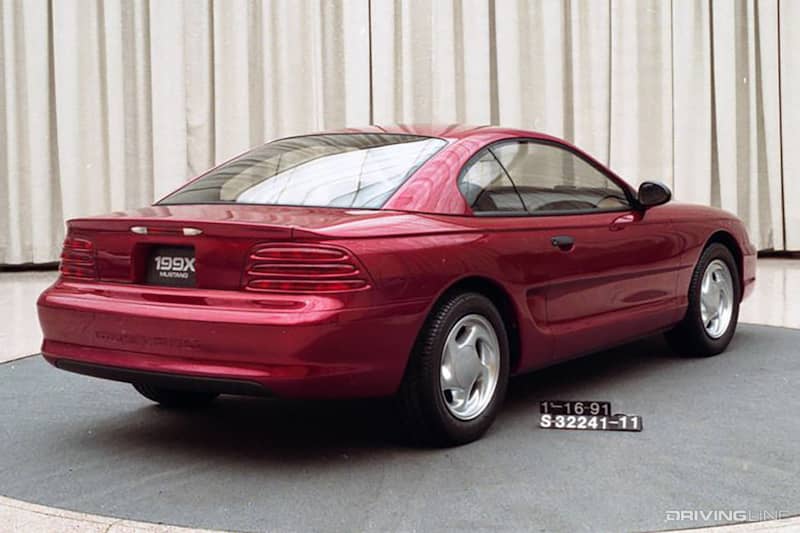 Ford Transitions From the 5.0L to 4.6L
The early SN95s can be divided into two categories the '94-'95 and '96-'98. There are some minor cosmetic but key mechanical differences between the two versions. The first two years carried over the venerable 5.0 HO small block, with the Cobra models getting extra horsepower along with beefed up suspension and brakes. And while the factory power numbers of either 5.0 might be low by today's muscle car standards, the aftermarket for these motors is legendary.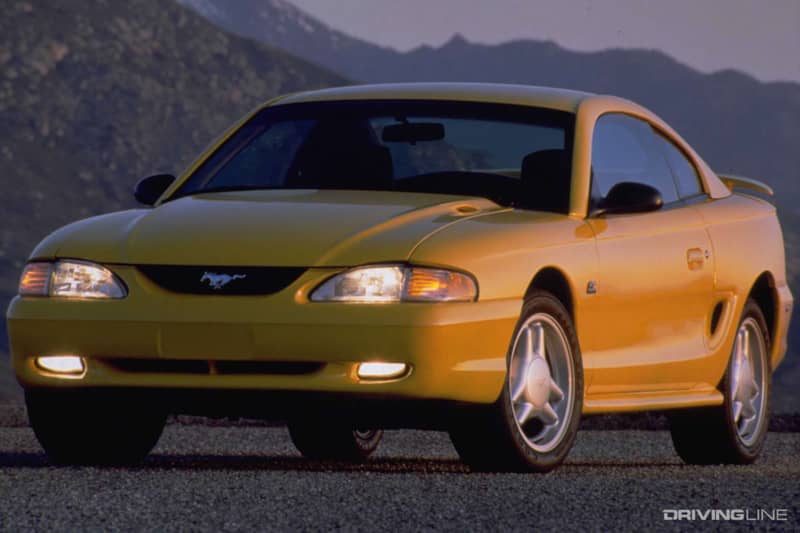 In '96 the cars got some slight exterior changes, but the big news was under the hood where the 5.0 was replaced by a new 4.6L overhead cam modular V8. GTs got a two-valve single cam version while the Cobra got a rather exotic DOHC 4-valve version that made over 300hp.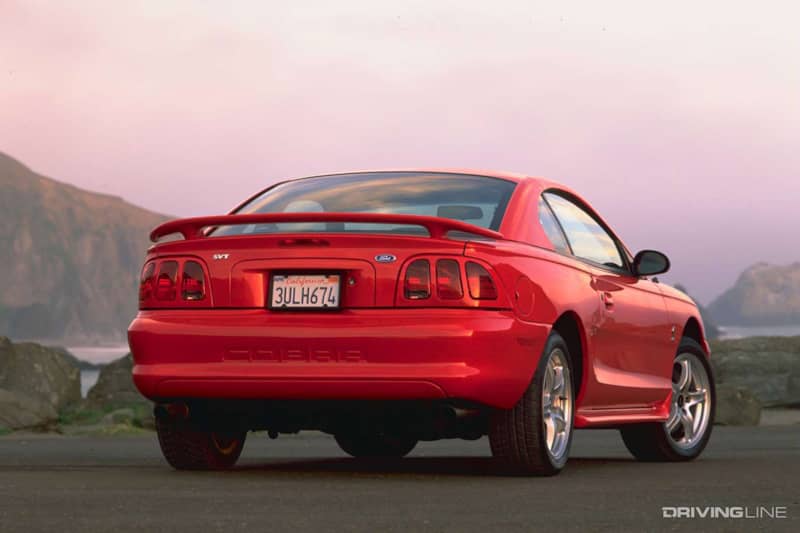 It took some time for the 4.6s to catch on, but recently these motors have shared much of the same aftermarket support as the classic small block and it's become a personal preference whether you want to go the 5.0 or mod motor route.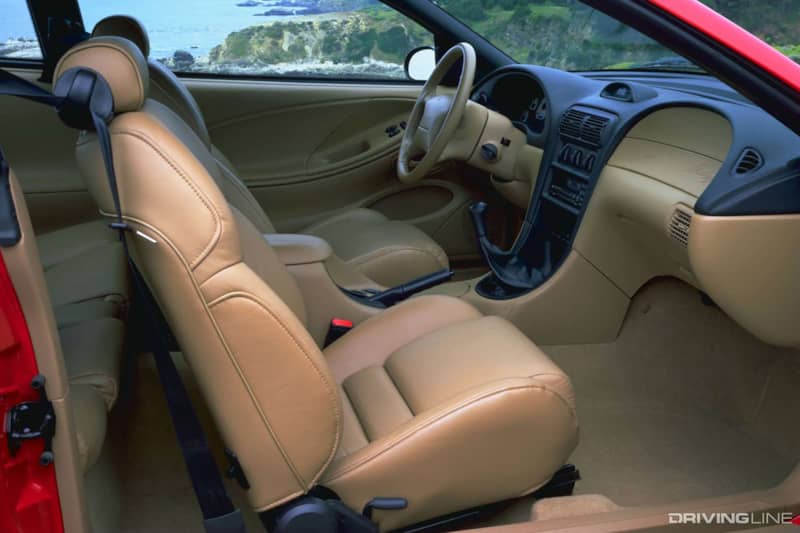 An Affordable Track Car
As far as pricing goes, any SN95 you choose is going to deliver a lot of bang for the buck. A decent Mustang GT of this era should set you back less than $5000 and a nice example of a '94-'98 Cobra should still go for less than $10,000 these days.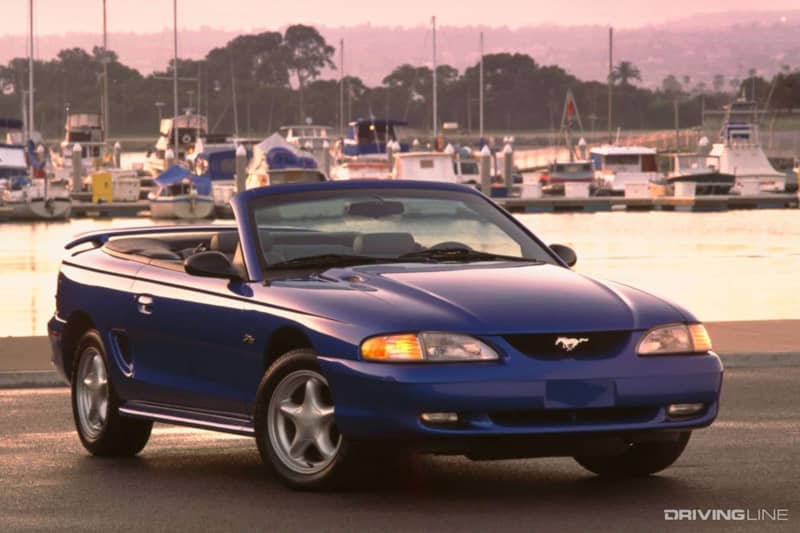 If you are looking for something for quarter mile action these cars are a fantastic choice, with endless power upgrade options, a stout drivetrain with decades of knowledge to fall back on—all without breaking the bank.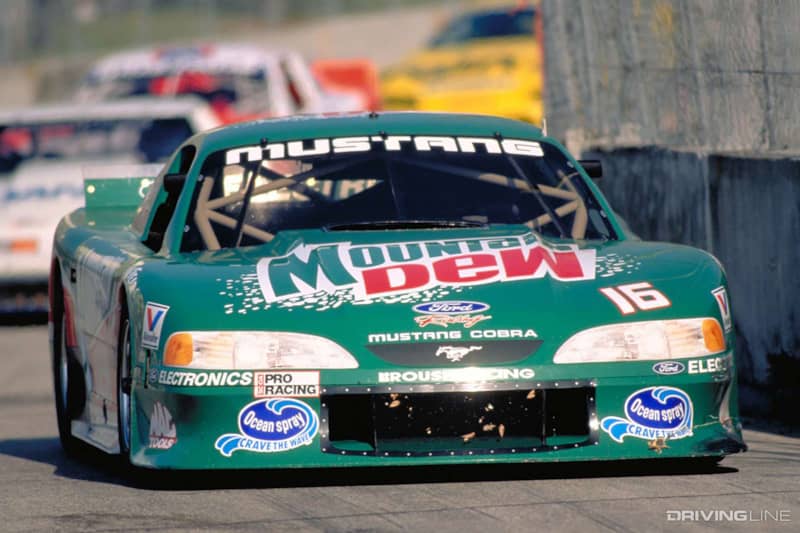 If twisty pavement and road courses are your thing SN95s offer a ton of possibilities, with a number of aftermarket companies that have dedicated themselves to making a Mustang handle about as well as anything on the track. So, while it's true that the factory performance of the '94-'98s would be eclipsed by the Mustangs that came later, the SN95s offer no shortage of potential for any type of driving you might be interested in.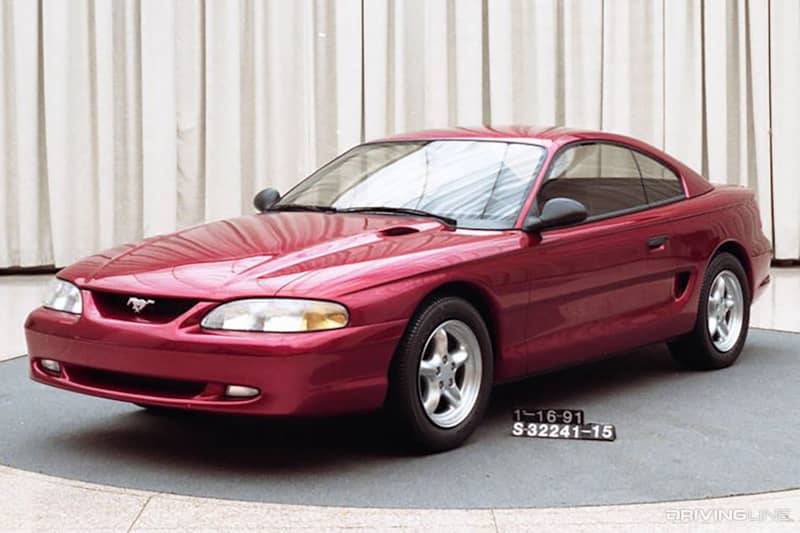 Lasting Aesthetic Appeal
As far as styling is concerned, everyone has their own opinion about which generation of Mustang looks best, but we feel the 1994-1998 body style is beginning to come into its own with a classic appearance. And, speaking of the word "classic" (this may or may not make you feel old), but even the newest examples of the first gen SN95 Mustangs are now over 20 years old—so feel free to bring 'em out to your local "vintage" cruise night.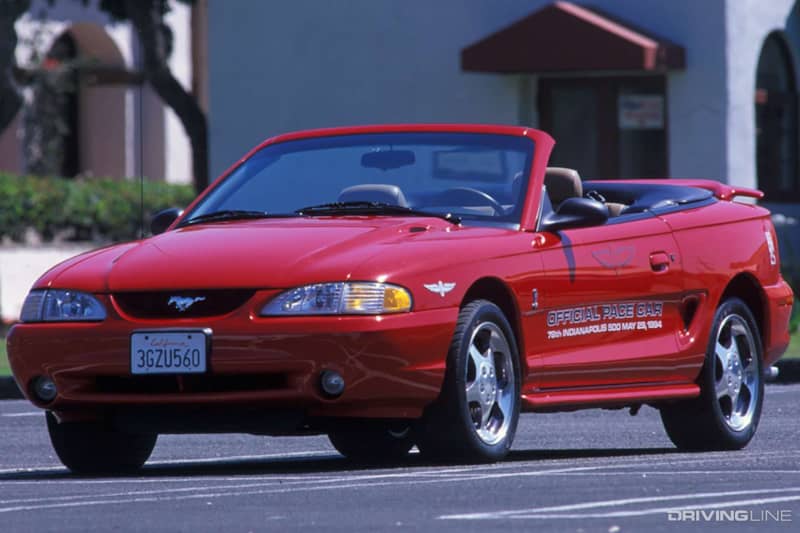 It should also be said that with the increased popularity of '90s cars and events like Radwood, the perception of SN95s may be on the upswing. We happen to think it's overall design is certainly one of the more distinct and attractive of the era. And that even goes for the late stage 1994 prototype pictured below.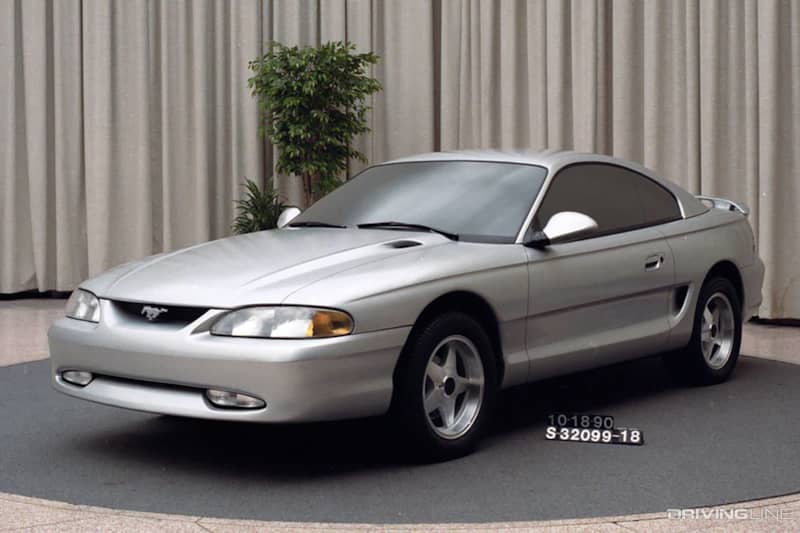 If we were to build one, we might embrace a period correct '90s aesthetic with era appropriate wheel and color choices (teal and yellow anyone?) and if you are looking for inspiration you need not look further than the racing versions that tore up the road courses of the era. But as with any Mustang, your choices are limitless.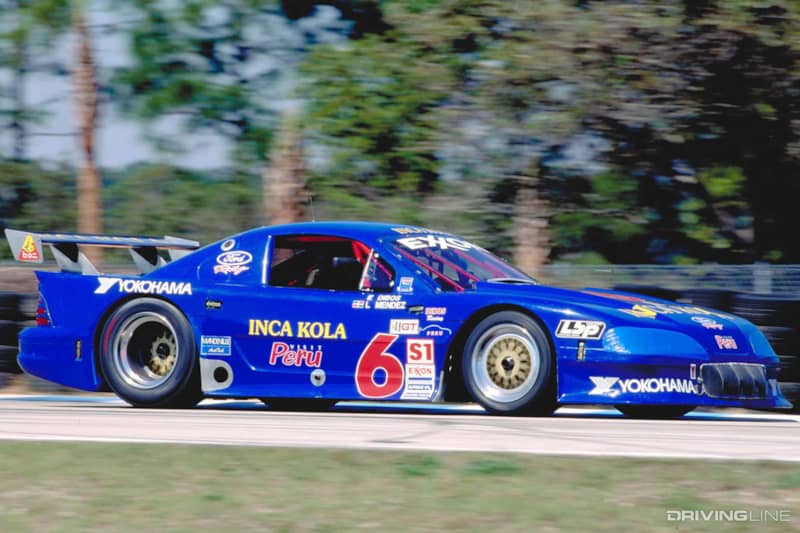 We also have to give some props to the Saleen cars of the '90s which have started coming into their own with some sweet '90s elements that still look great today.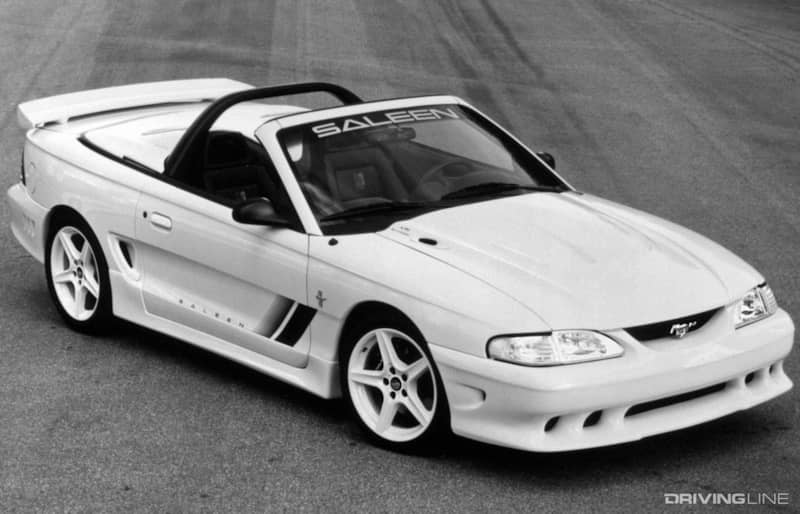 While it's hard to call any Mustang "rare," you certainly don't see too many SN95s on the road these days and we'd imagine a nicely built example of a '94-'98 would certainly stand out today in a crowd of Fox bodies or the newer post 2005 models.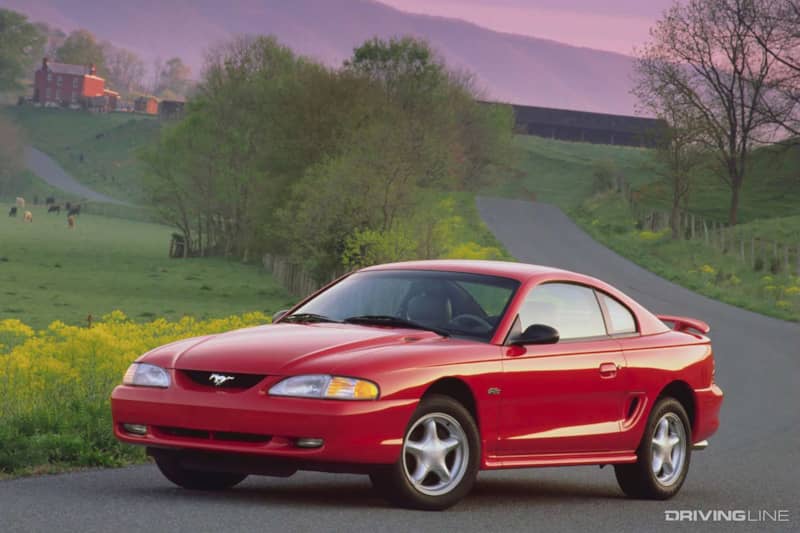 Combine all that with a low cost of entry, a proven and vast aftermarket, tons of upgrade potential and you've got the makings of a fantastic and underrated project car candidate. It's time to embrace the '90s. Now if you'll just excuse us while we go hunt through the local classifieds.
Hungry for more '94-'98 Mustang action? Feed your need with this custom '97 Cobra.