V6, V8 or Turbocharged Hybrid? 2022 Jeep Grand Cherokee Takes Tech to New Level
Earlier this year Jeep debuted a new model called the Grand Cherokee L—which as its name suggests, is a three-row longer wheelbase version of the brand's iconic Grand Cherokee SUV. 
Now Jeep has unveiled the next generation of the more popular two-row Grand Cherokee, and it comes packing some radical upgrades and a lot of new tech.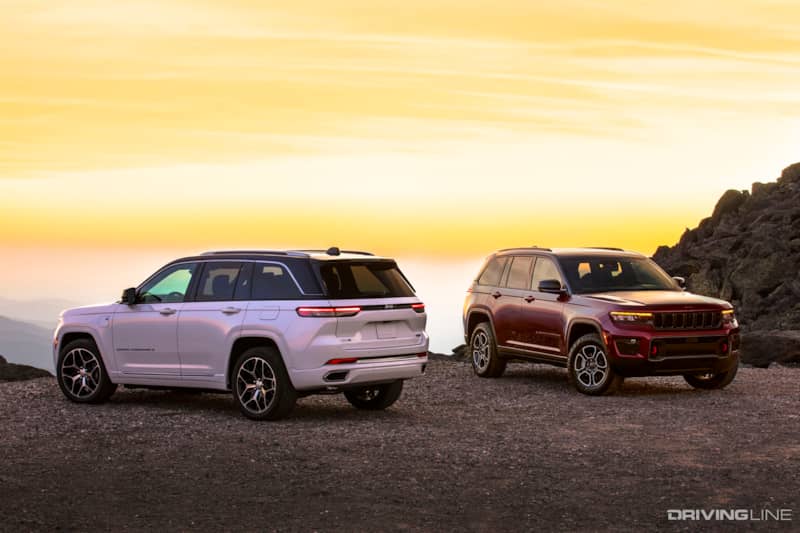 The SUV Icon
Of all the SUVs on the market, the Grand Cherokee was one of the most overdue for a redesign, wit the outgoing WK2 model having been around since the 2011 model year. Fortunately, it looks like the upgrades have been worth the wait.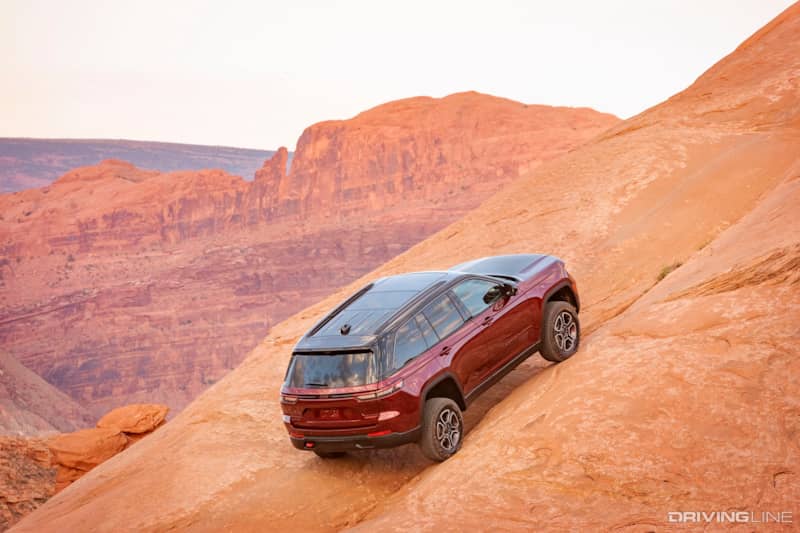 Like the Grand Cherokee L, the 2022 Grand Cherokee rides on an all-new platform, yet carries over the unmistakable look of the Grand Cherokee.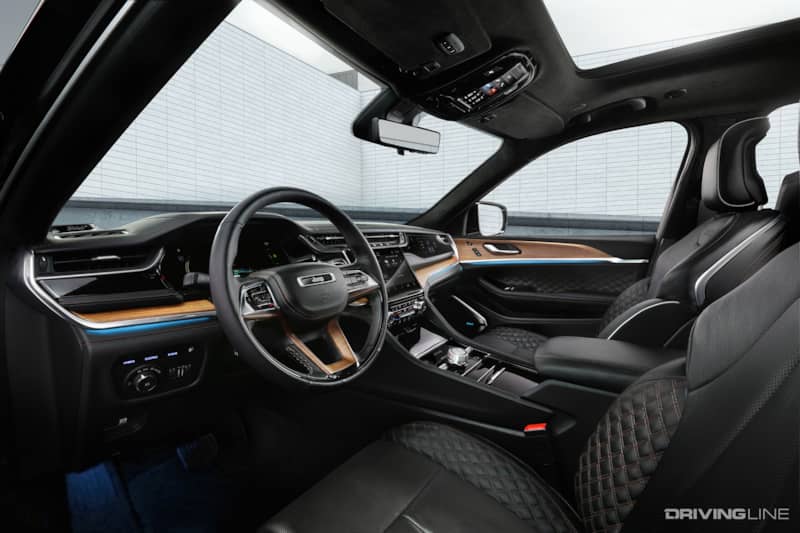 Known for its mix of on-road manners and serious off-road capability, the next gen Grand Cherokee continues that tradition with three different engine choices and three different 4x4 setups.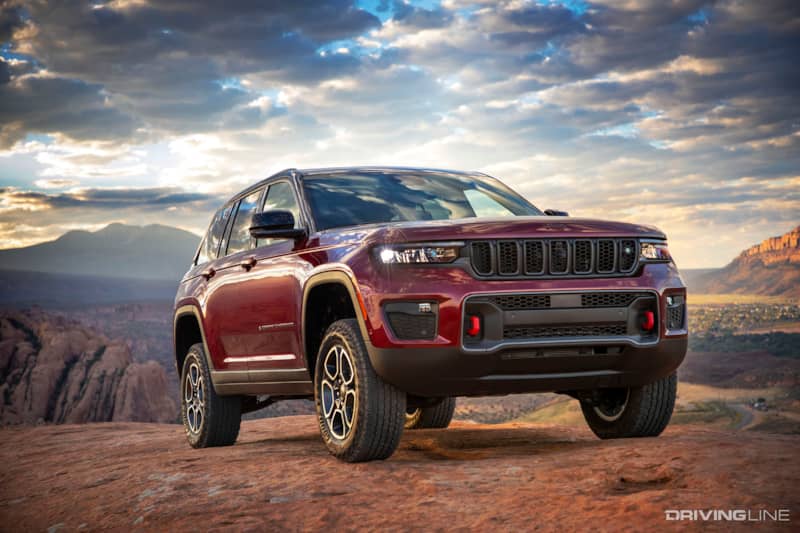 The gasoline options are both familiar, with the 3.6 liter Pentastar V6 being the standard powerplant and a larger 5.7 liter Hemi for those buyers looking for classic V8 grunt.
Plug It In
The new addition is the turbocharged and electrified Grand Cherokee 4xe, which takes the powertrain from the Wrangler 4xe and places it in the more practical, more comfortable Grand Cherokee.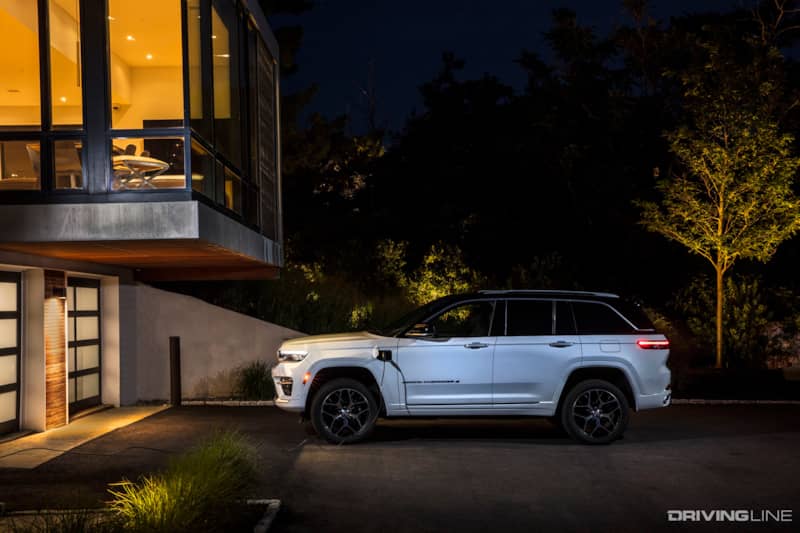 The hybrid setup uses a 2.0 liter turbocharged four-cylinder engine and two electric motors to make a total of 375 horsepower and 470 pound feet of torque. Better yet, you can plug it in and drive for approximately 25 miles on electric power alone.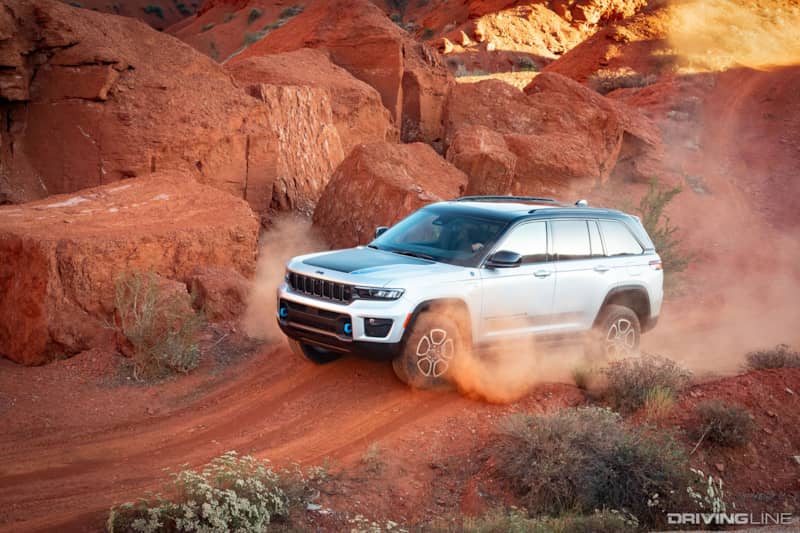 For off-road enthusiasts, both the normal gasoline Grand Cherokee and the 4xe will be available in the rugged Trailhawk trim and Jeep says the 4xe Trailhawk model is capable of traversing the Rubicon Trail in full electric mode.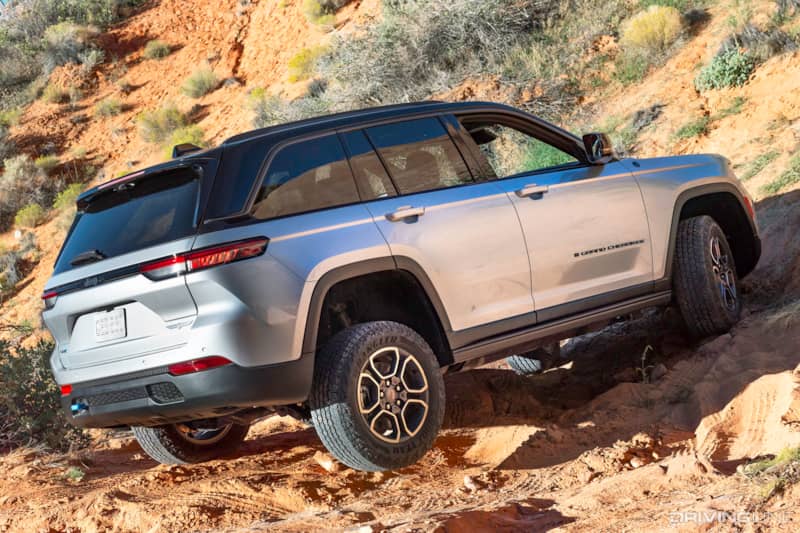 Among the equipment that helped it do that was Jeep's Quadra-Drive II 4x4 system with a two-speed transfer case, an eLSD diff in the rear and a lifted suspension. 
A Proper Next Gen Update
The interior of the 2022 Grand Cherokee also gets a massive makeover, luxury grade appointments on the higher end models and a huge selection of available technology, including a 10.25 inch infotainment display for the front passenger.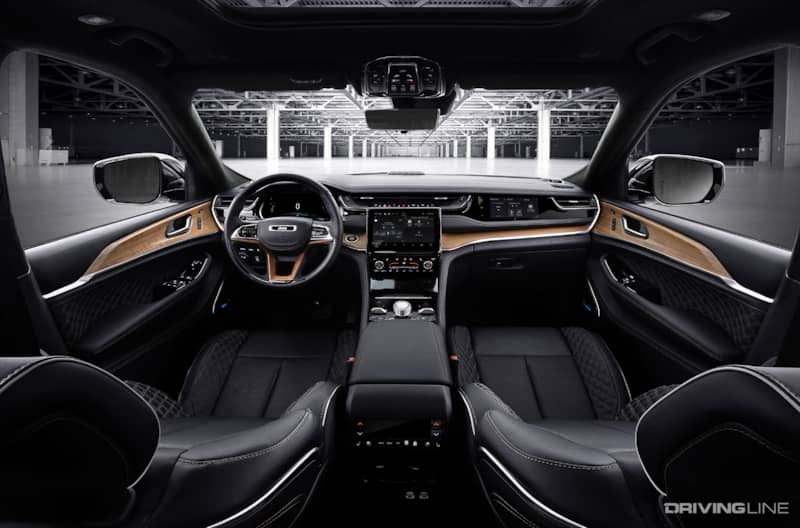 There's a lot of risk involved whenever you have to bring a well known, popular vehicle into a new generation but with the 2022 Grand Cherokee it looks like Jeep has nailed all of the essentials.
At the same time there are also new levels of tech and capability to keep the Grand Cherokee competitive in the ever-growing SUV market.
More From

Driving Line
Want to see how Jeep's new 4xe system works in the real world? We've got driving impressions from the Wrangler 4xe right here.