Wrangler 4xe vs Grand Cherokee 4xe: Choosing Between Jeep's Plug-in-Hybrid 4x4s
Beginning with the introduction of the Wrangler 4xe for the 2021 model year, the Jeep brand entered into a new era bringing electrification to the iconic 4x4, not just to improve fuel economy but also with the ability to drive over 20 miles on electric power alone.
And now the Jeep Grand Cherokee 4xe has also joined the lineup, using a virtually identical powertrain.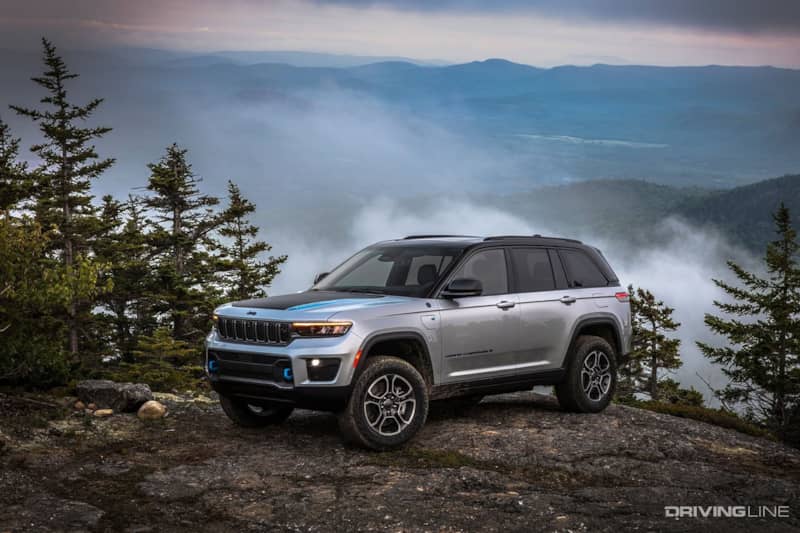 In what could be considered a "best of both worlds" scenario, both the Wrangler 4xe and Grand Cherokee 4xe offer the ability to operate as full EVs for short distances while also having a traditional gasoline engine for longer trips or adventures.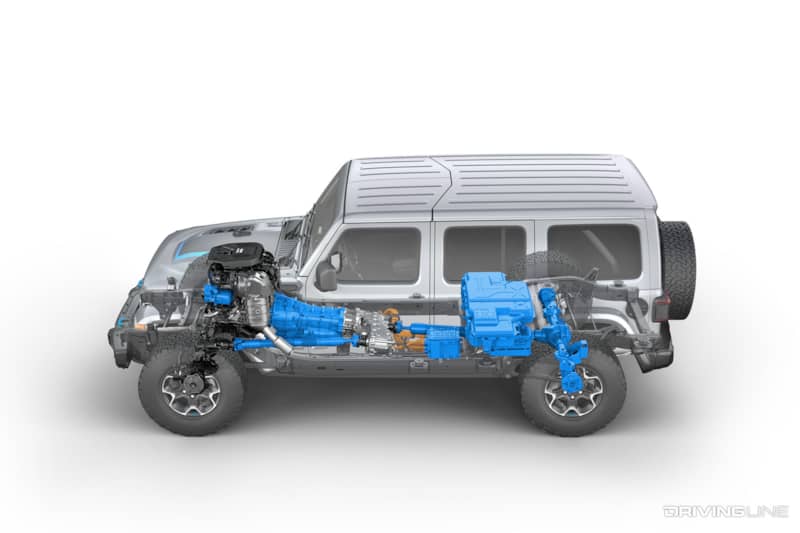 And despite the fact that both of these Jeeps use the same 2.0 liter turbocharged gasoline engine, electric motor and battery, and have similar MSRPs—there are some big differences between them.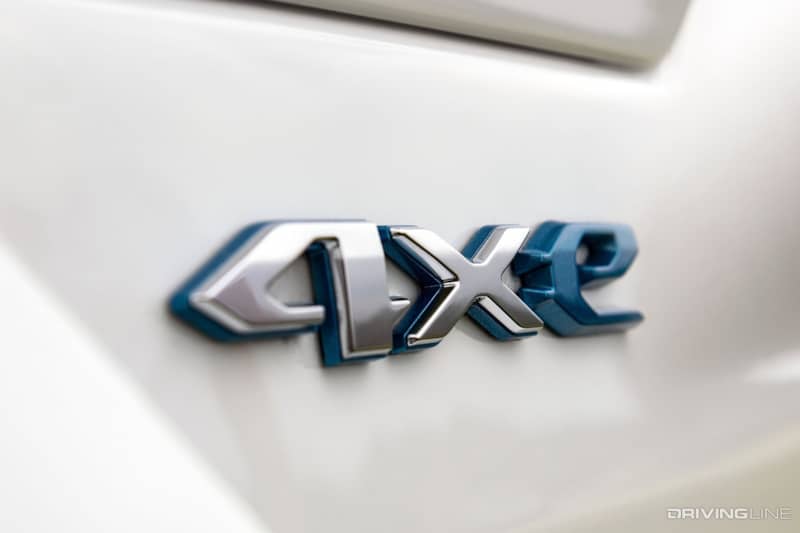 So let's look at both of Jeeps 4xe models and see which kind of buyer they should appeal to or if there's a better pick between the two.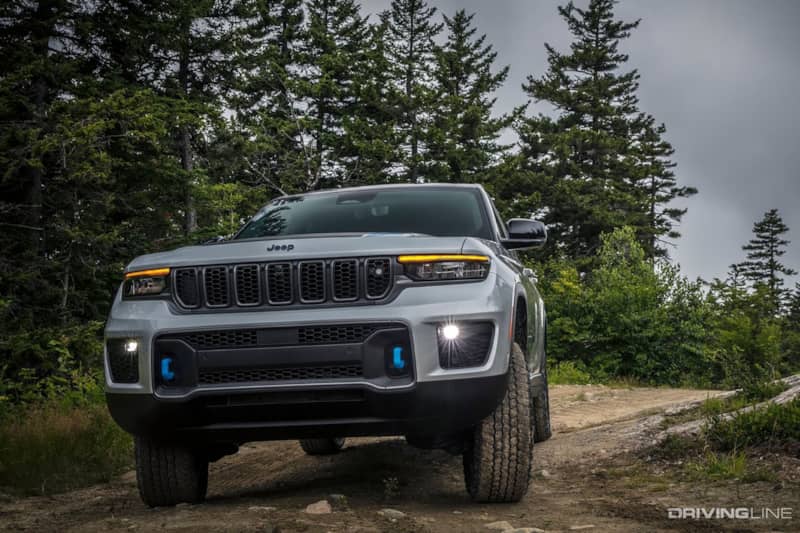 Price
For the 4xe Wrangler, the lowest trim level you can get is the Sahara and for 2023 it has a base price just over $55,000, with the Rubicon and High Altitude models going up from there.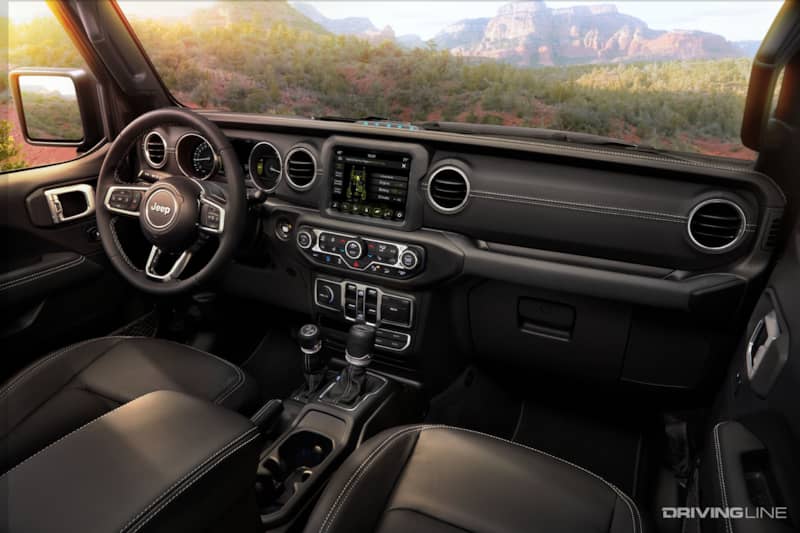 The base Grand Cherokee 4xe has a base price starting just over $58,000 and the price goes up from there, topping out with the Summit Reserve model with a starting price around $75,000.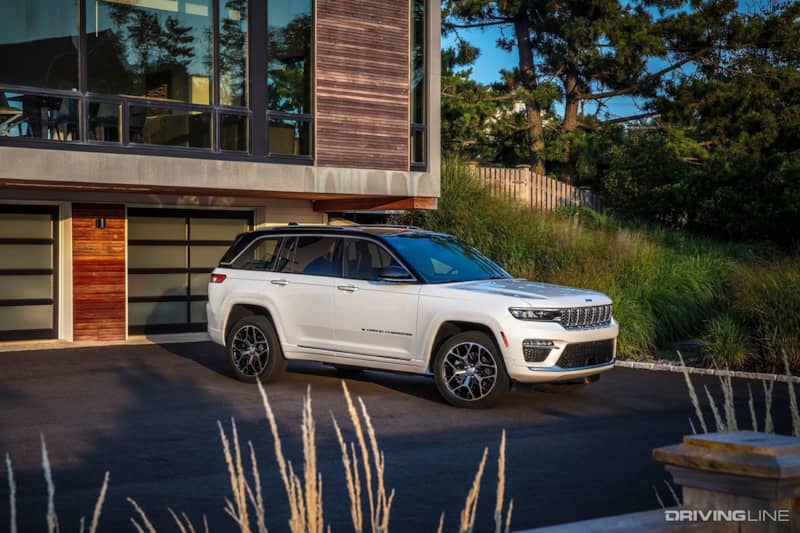 Also keep in mind that for now at least, both the Wrangler and Grand Cherokee 4xe are eligible for a $7,500 federal tax credit, which makes their higher prices a little easier to do digest. 
Capability
In terms of raw off-road capability, the slightly smaller Wrangler with its twin solid axles will be the winner, especially if you opt for the Rubicon model. But not matter which trim you get, they are all Wranglers and are as off-road ready as any other Wrangler.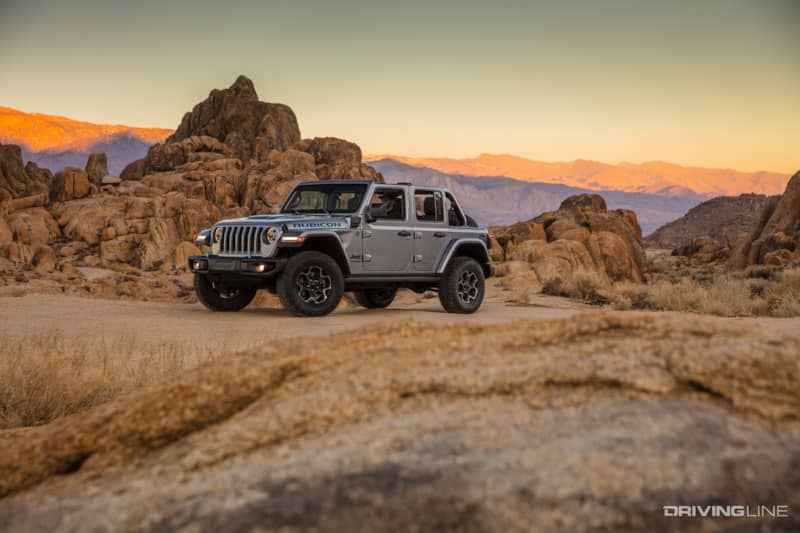 But the Grand Cherokee is not to be overlooked here. The Trailhawk version in particular is loaded with serious off-road equipment and is going to be one of the best performing non-body-on-fame 4x4s you can buy today.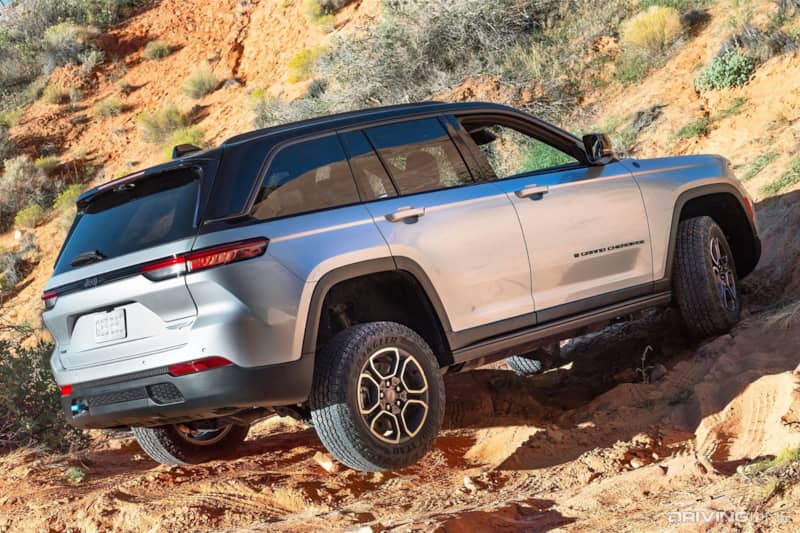 Additionally, if towing is in your plans you might want to lean towards the Grand Cherokee. In 4xe trim it can pull up to 6,000 pounds while the Wrangler 4xe can only pull 3,500 pounds.
Practicality & Refinement
As fun as off-roading is, most drivers are going to spend a lot more time driving around town or cruising down the highway, and its here where the Grand Cherokee will be better suited.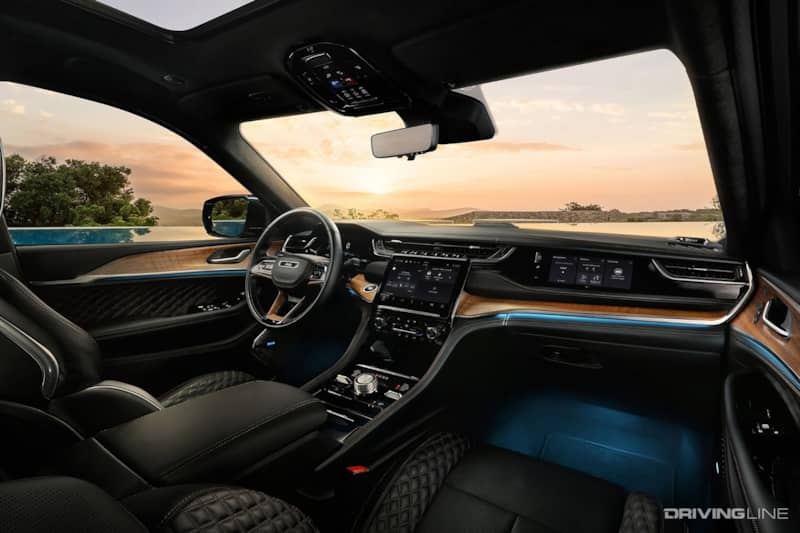 That's not to say the Wrangler 4xe can't be a perfectly usable daily driver (especially with the more efficient 4xe powertrain) but there's no escaping the fact that it's going to be louder, less-refined and less roomy than the Grand Cherokee.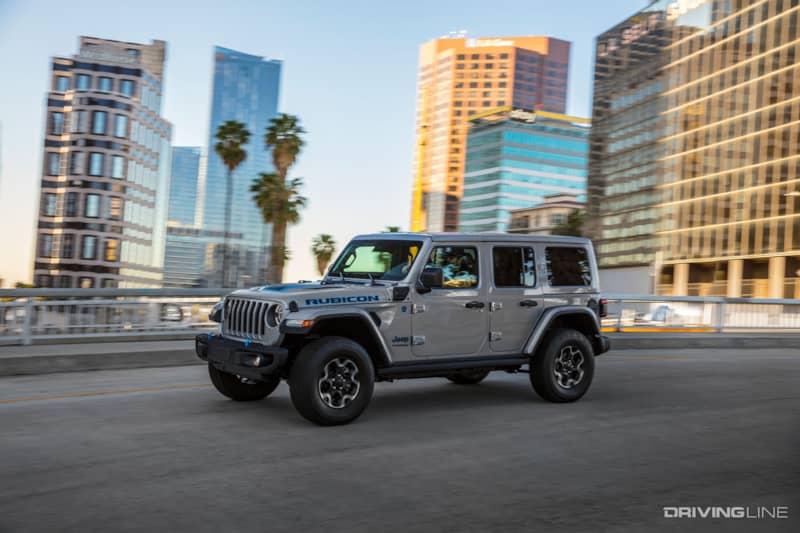 One more thing to consider is the electric driving range. There isn't a major difference here, but the more street-oriented Grand Cherokee is able to go 26 miles on battery alone, while the Wrangler will go 22 miles, likely due to its larger tires and less aerodynamic shape.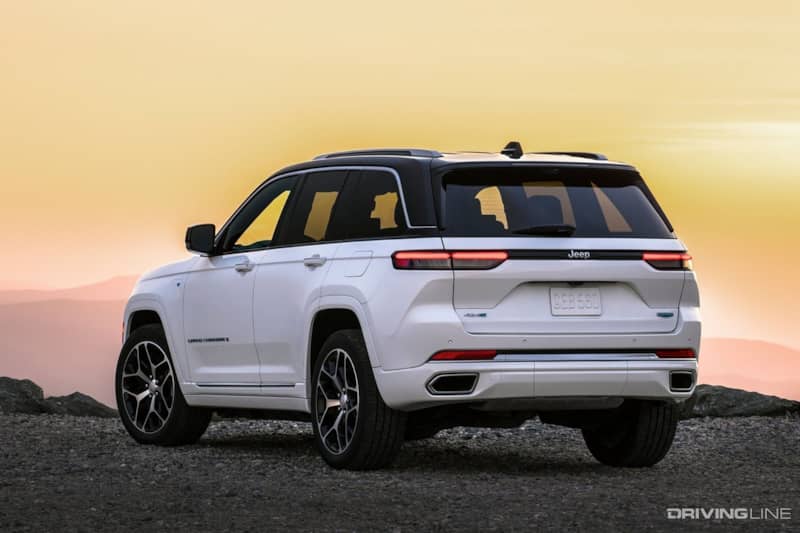 Fun Factor
Finally we get to some of the intangibles like fun factor. While it's a little more compromised during the daily grind, the Wrangler 4xe has all of the fun tricks of the regular Wrangler, like ability to remove the top and doors. And doing that can make normal driving a lot more exciting.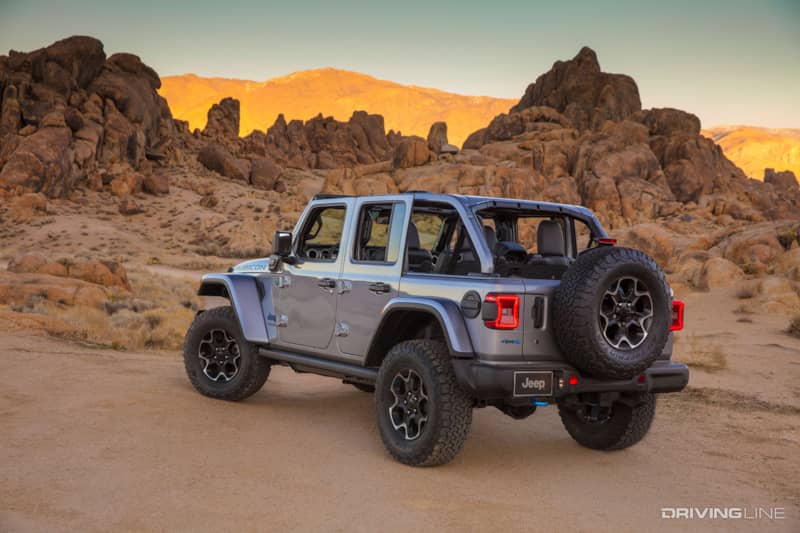 The Grand Cherokee 4xe might not be as much of an "experience" to drive, but it will be the more comfortable machine and refined machine. And in its higher trims its a genuine luxury offering with ultra high quality materials and all the creature comforts you could imagine.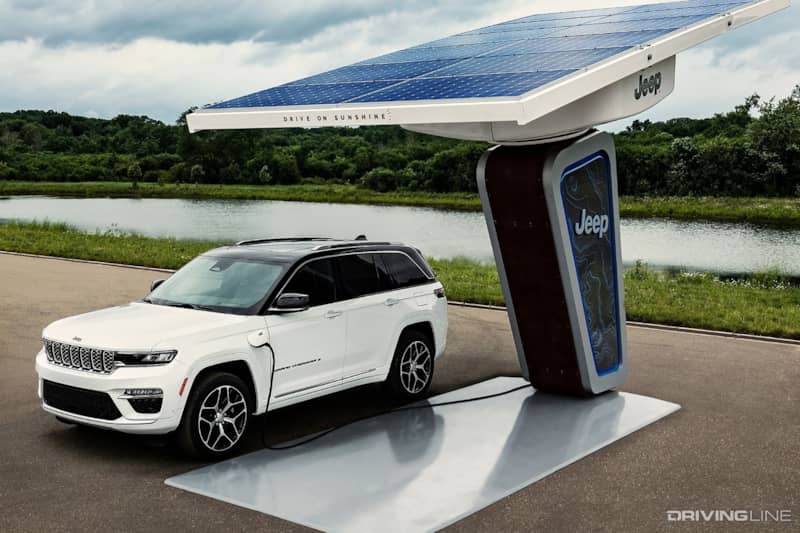 And the fact the you can opt for either of these experiences with improved fuel economy and the ability to handle local driving without using gasoline is a major accomplishment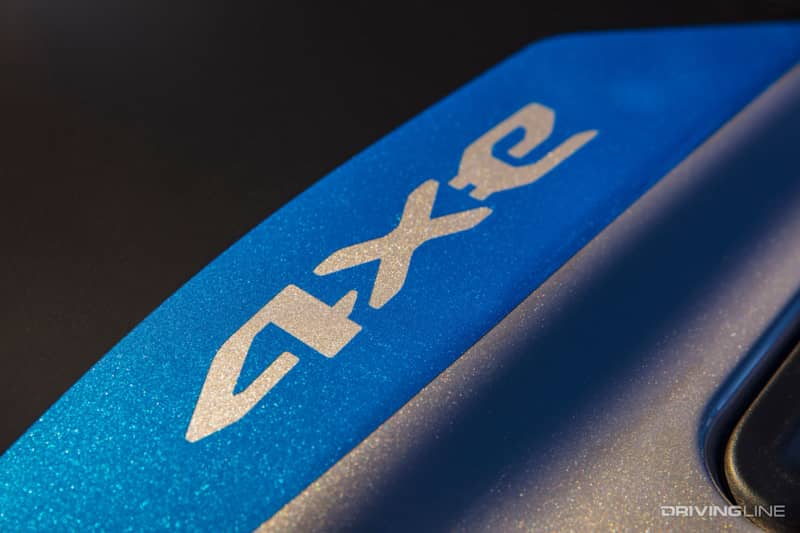 And, it makes us very excited to see what else Jeep has in the works as part of its move into electrification.