Vaughn Gittin Jr. and Brocky the Bronco Take on KOH 2017
Last year, world champion drifter and professional fun-haver, Vaughn Gittin Jr. defied the odds by jumping into a spec Ultra4 4800 Legends buggy and finished his King of The Hammers race class in just under seven hours to land a 10th place finish. To say the Ford racer was bitten by the dirt bug might just be an understatement. Having so much fun in the borrowed car, VGJ teamed up with buggy builder extraordinaire Randy Rodd at Jimmy's 4x4 to create the one-of-a-kind buggy dubbed "Brocky."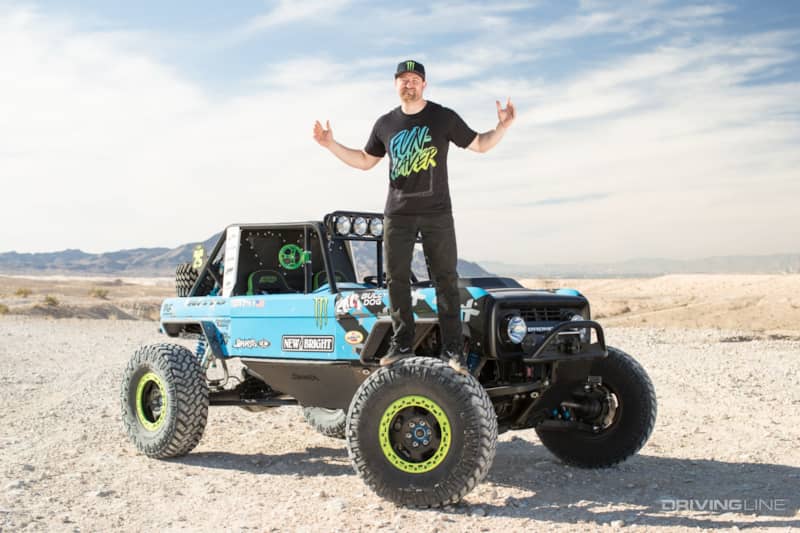 A far departure from the solid-axle rig last year, Brocky is a based off of a Jimmy's 4x4 IFS 4500 class chassis and skinned like a classic Early Bronco. It's powered by a 600 horsepower Ford Performance 427 engine, which has no trouble smoking the 37x12.50R17 Nitto Trail Grapplers. We'll have a full feature breakdown on the car very soon.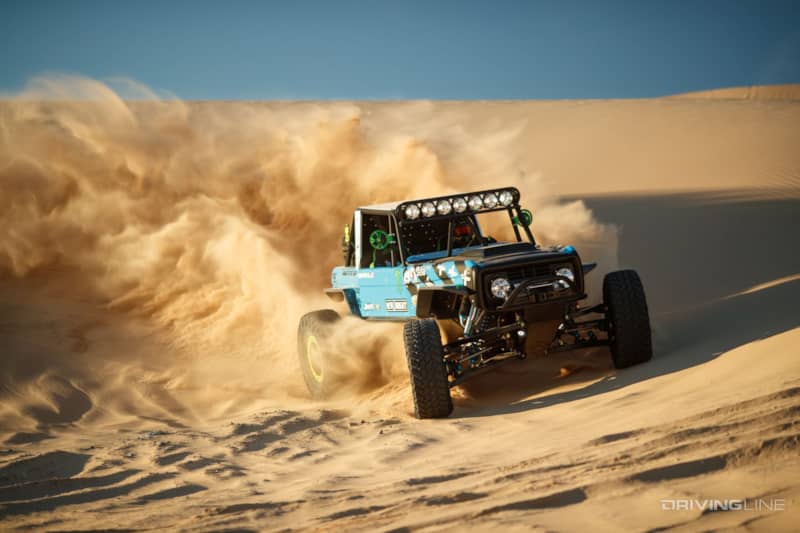 Given that Jimmy's has built IFS Ultra4 cars for past KOH winners like Loren Healy, we wouldn't count out VGJ as a potential podium finisher. His competitive drive, skillset behind the wheel, and overall great attitude has given the racer the keys for success before.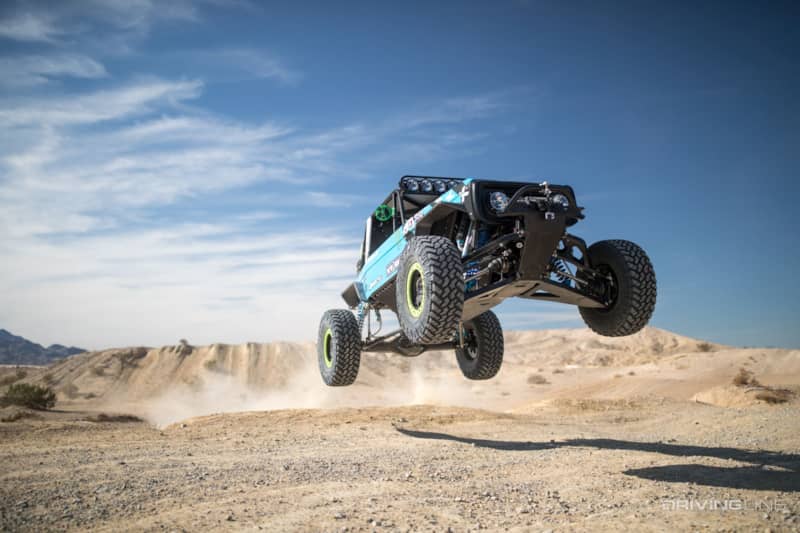 While we're out ingesting dirt watching Brocky get down at the Hammers, you can enjoy some of the photos of the rig in action below.