Wheeling Hancock Pass via Wrangler, 4Runner & Bronco: On the Trail
Off-roading in Colorado isn't really gambling, but it does offer a full house of trail options. Beginners and long-time vets alike love wheeling the mountains along the spine of the Continental Divide in the Rocky Mountains. Hancock Pass has a lot to offer off-roaders which is why we were happy to hit the rocks in this edition of On the Trail. Follow along as we enjoy some truly epic scenery and a day of mild weather up in the Rocky Mountains.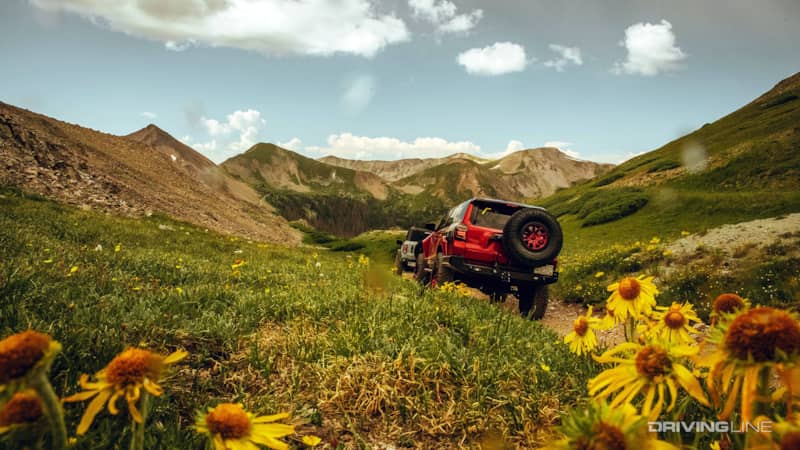 Wheeler's Choice
Way back in the mid- and late-1800s, gold fever was a pretty big deal in the Old West. The California Gold Rush sparked that fever in 1849, Nevada's Comstock Lode stoked it with one of the largest silver rushes in the 1850s and '60s, and the search for riches migrated east into places like South Dakota and Colorado.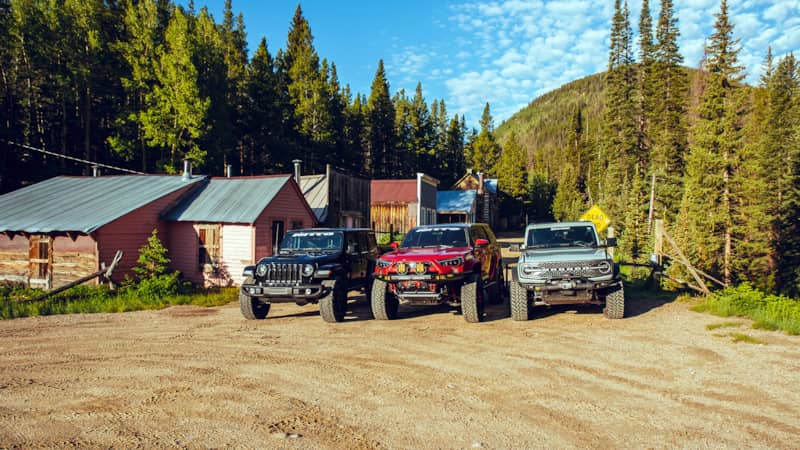 Part of that search lead to the Rockies and what is now Hancock Trail. By the 1880s, nearby Chalk Creek saw its own gold rush. Miners flocked in and the usual impromptu boom town arose to accommodate them at what is now the ghost town of St. Elmo. Much like the '80s teen flick that shares its name, its popularity faded when the money dried up. That said, it still makes for a fun place to check out for off-roaders out enjoying the trail system.
As you'll see in the clip, Hancock Pass is a smorgasbord of options to satisfy any wheeler's hunger, from mild to wild. It borders Chaffee and Gunnison counties, between the Gunnison and San Isabel forests. For this trip, you get to see experts navigate a mild boulder field with obstacles. We also take you through tackling tight, off-camber trail along the way.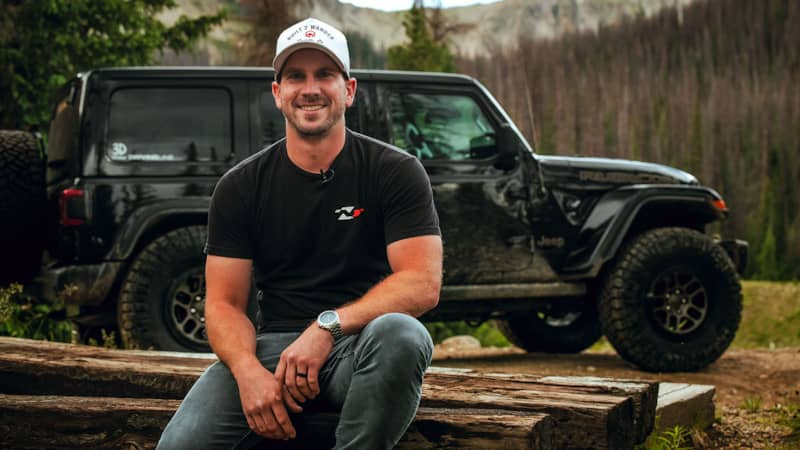 Shuffle Up and Wheel
Collin Coates of Built2Wander guided the way in his 2022 Jeep Wrangler Rubicon 392 with 37-inch Ridge Grapplers. Matt Thompson of 3D Off-Road brought out a 2021 Ford Bronco Badlands Edition on 35-inch Nitto Trail Grapplers and Chris Hefty from Hefty Fabworks came out in a 5th Gen Toyota 4Runner build on 38-inch Ridge Grapplers.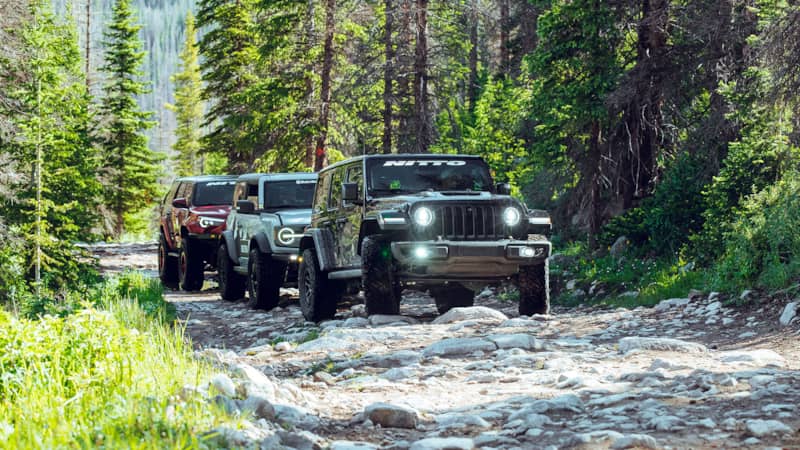 St. Elmo is one of the best preserved ghost towns in the U.S. That alone makes the trip out to Hancock Pass worth the trip. We chose it as the staging area for the day's adventures. Matt and Chris know the ins and outs of this trail pretty well and we were privileged to have the benefits of their experience in guiding us through it.

Raise the Stakes
Hancock Pass starts as an unassuming dirt trail but as you make your way along from St. Elmo, rocks start to pop up here and there. The stakes can get higher as you move along, depending on where you choose to go. In some spots, the rocks start moving underneath you, too.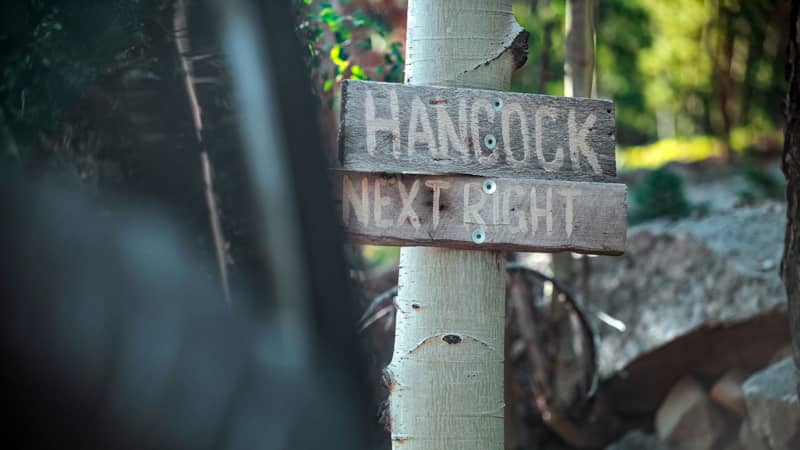 We chose a beginner to intermediate trail for the day, to give you some idea of what you too can expect when you come out to Hancock Pass. Regardless of the line you choose, you should keep in mind that Hancock Pass is a remote location in the mountains. Pack for a variety of weather conditions and bring along some friends just in case things go sideways. Because you can vary your day at this trail from beginner to intermediate, a range of tire sizes and builds will work here.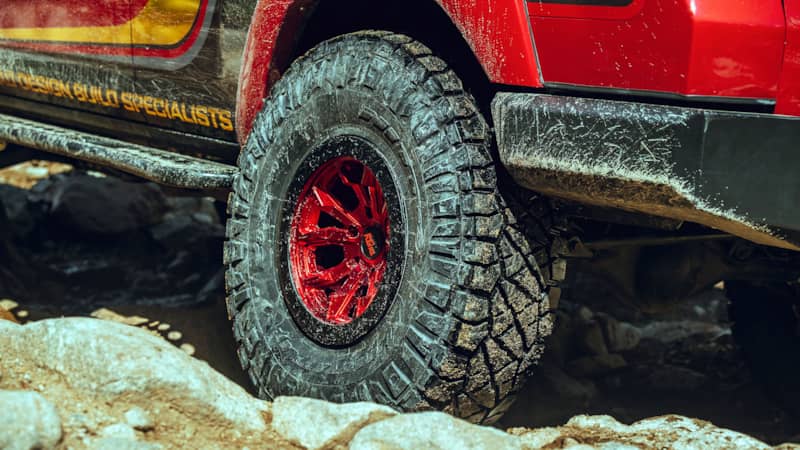 Chris' 4Runner, for example, is a really built-out vehicle with 3 1/2 inches of travel on 38-inch Nitto Ridge Grapplers: "The tires are amazing. They've been grabbing everything that we've been throwing at them. They stick really well to the rocks. They handle great on the road, the gravel road. It's just an amazing tire. It's been doing really well. Everything we've thrown at it it's been able to handle. We've jammed up sidewalls against some jagged rocks and its held up great; no slices, no chunks. It's been a great tire."

Playing the Field
The crew eventually hit an area best described as a big boulder field. They dismounted for a little foot recon to find the best line to take through it. That's a good plan when you come across an obstacle like this.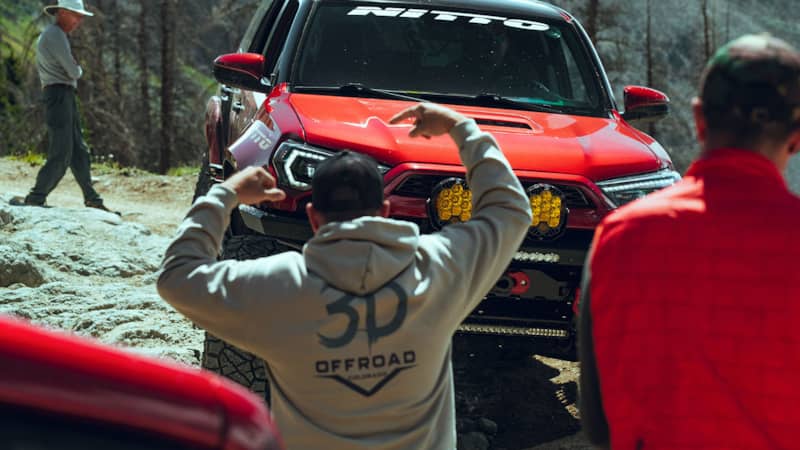 What may look good at the start may not be so good once you're actually driving over it. You always want to look ahead and not focus just on what's right in front of your hood. Good tires, tools, and a jack are must-haves for a mountain trail like this one.
Betting on the Pass Line
But what was really cool at this point in the day was that the guys were passing over the Continental Divide. For you kids who skipped geography class, think of it as the mountainous spine that separates the east and west halves of the North, Central, and South America.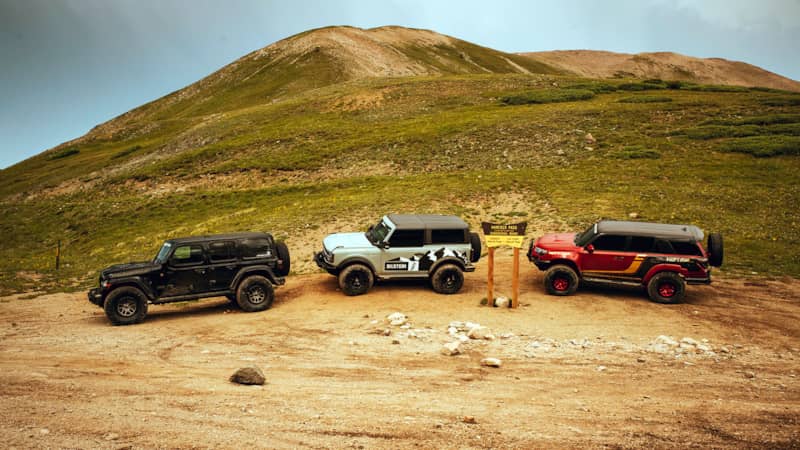 It goes from all the way up in Alaska, down through the Rockies, and all the way south into the Andes. Hancock Pass takes you over that line at just over 12,140 feet above sea level, with epic scenery you have to see for yourself to truly appreciate.

Snake Eyes
The trail snakes up (and down) in some places, so keep an eye out along the way. You never know what sort of obstacles a winding trail has in store around the next blind corner.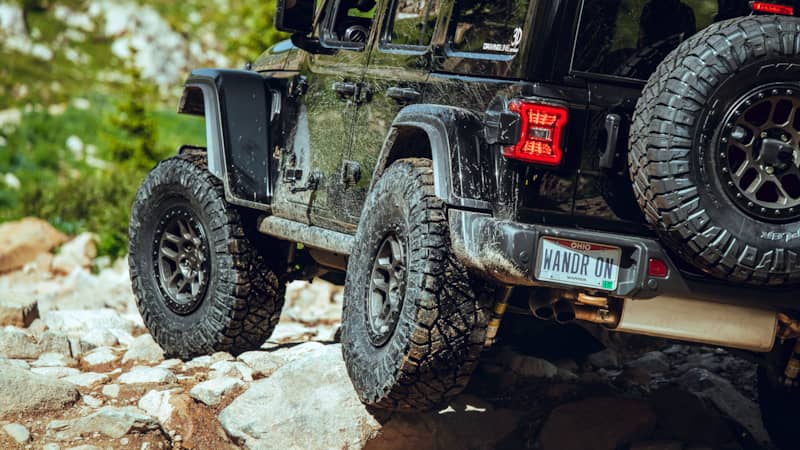 Case in point: the broken down Scout our crew encountered on the way down the other side. Someone left it pretty much dead center in the middle of the path, forcing the guys to work some sharp cornering mojo to get around it. Had the owner gotten it just a little further to the side, that wouldn't have been an issue.

Smooth Call
Smooth sailing followed after that but as often happens in the mountains, the weather took a sharp turn. The day went from blue sky to rain very quickly. That's why you want to have both cold and warm weather gear when wheeling in the mountains.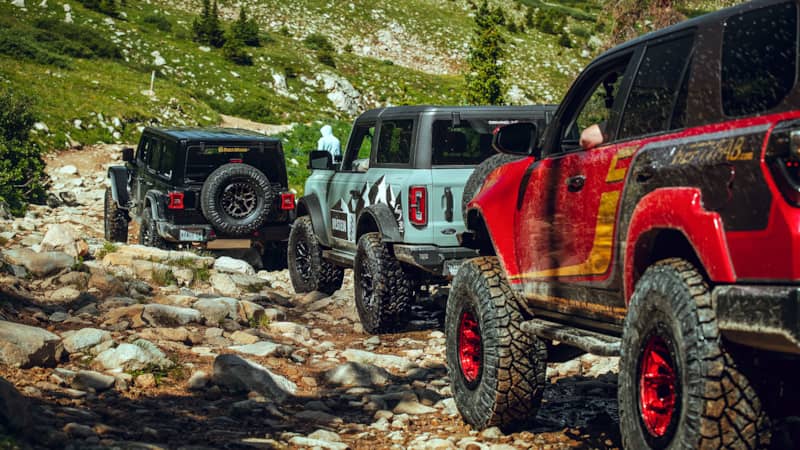 Being aware of how weather affects terrain is also essential. Fun fact: lightning strikes in the Colorado mountains not only split rocks, they also hit people on peak tops every year. Having those tools also came in handy for us. On the way down, we stopped to check out a clunking noise. Tightening up an errant bolt took care of the problem before it turned into something major. And any time you feel something weird in the steering, it's a good idea to stop, get out, and find out what's going on.

Going All In
The day ended at Sherrod Loop Railroad. In a previous life it served as the lifeline for miners and others setting up shop in the area at towns like St. Elmo. If you think taking on a mountain trail is hard in a 4x4, just imagine how much more difficult those people had it with wagons, sleds, and horses.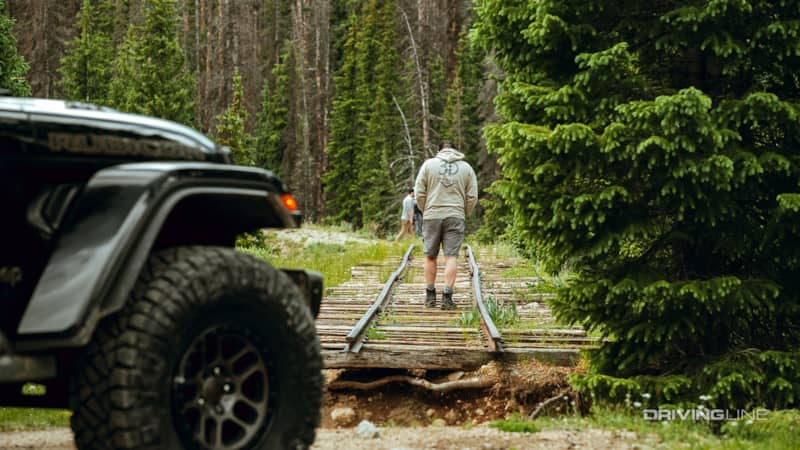 But that's the sort of drive Gold Fever gives to people. And for some it was well worth the gamble. Subscribe to our YouTube channel for more adventures on- and off-road.