Why I Race on Nittos: Ultra4 Edition
To win the toughest one-day off-road race on Earth, it takes a combination of a lot of skill, a little luck and really good equipment. This means that Ultra4 racers — no matter how skilled — wouldn't be able to do what they do without solid sponsors. A sponsorship is more than merely sporting the company's name; it's about choosing a product they trust to help them get the job done and win. It's serious business.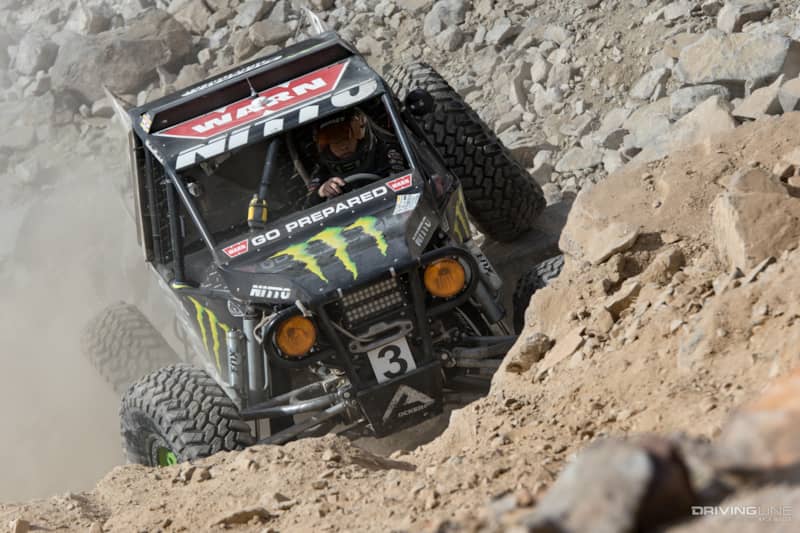 When it comes to choosing an off-road tire that will carry you through the world's toughest terrain both quickly and safely, Ultra4's top racers choose the Nitto Trail Grappler. We've talked about Nitto Tire before and how Trail Grapplers continue to get Ultra4 racers across the finish line and onto the podium, but this King of The Hammers we asked the drivers directly.
"Nitto has really proven themselves throughout the tire industry," said Bailey Campbell, the first female driver to finish in the top five at KOH (2016). And the woman is right. The first six finishers in this year's KOH race were all on Nittos. We think that's more than just coincidence.

"I was fortunate enough to test many compounds and designs with Nitto," said 2009 King Jason Scherer, "and the development of the Trail Grappler was the perfect tire for the rocks and the desert. I'm always surprised at their durability and longevity while providing unmatched traction."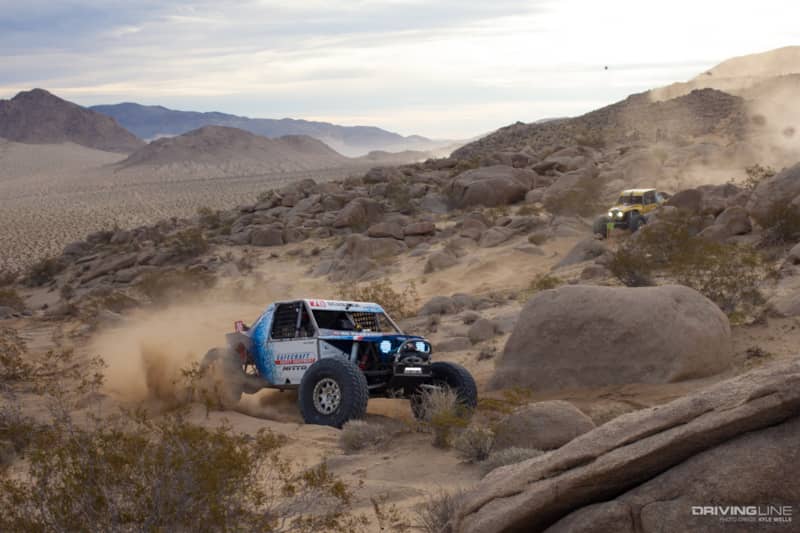 We caught up with a few other Team Nitto drivers at KOH 2017 to learn how their tire of choice helps them stand out from the competition.
According to last year's King Erik Miller, the Trail Grappler is simply "the best all-around tire in Ultra4," while fellow Nitto driver Jason Blanton said that switching to Nitto has made a world of a difference for him, rather than "coming in with a flat tire every lap" under other tire sponsors, he's been able to focus on driving and continuing to become more competitive.
Hear what else these Ultra4 stars have to say about why they race on Nittos in the video at the top.
But reigning champ Shannon Campbell definitely says it best...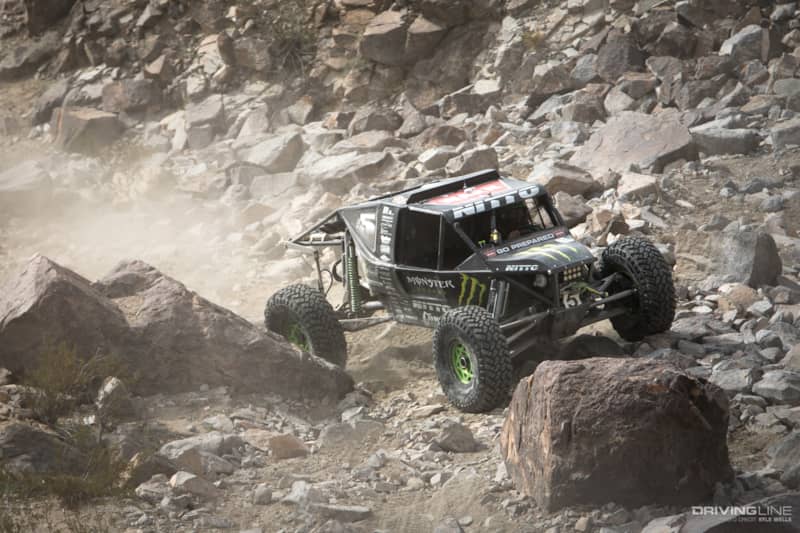 You heard it here, folks — from The Hammers' one and only three-time King. Simple as that. 
(Photos: Kyle Wells)