Why Isn't There A 2021 Toyota FJ Cruiser Offering Retro 4x4 Looks With Modern Off-Road Capability?
The Toyota FJ Cruiser concept hit America in 2003, right at the tail end of the retro design fad that took root primarily in Detroit at the end of the '90s. By the time the first model year Toyota 4x4 arrived in dealerships in 2007, models like the final-generation Ford Thunderbird, the Chevrolet SSR convertible pickup, and the PT Cruiser were all losing momentum in a market that had largely moved on.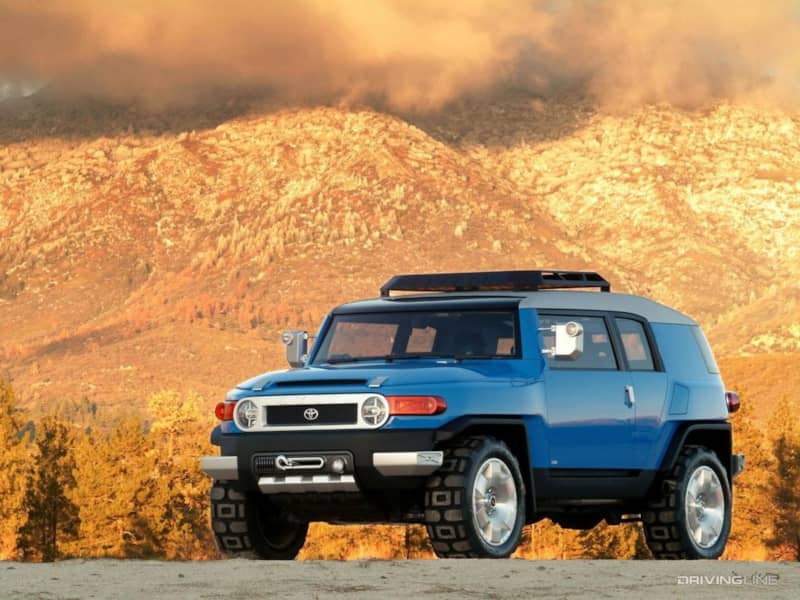 Right out of the gate, however, the FJ Cruiser distanced itself from the rest of the old school pack with strong sales figures that would see it through its first two years of product. Looking like little else on the road, yet sitting on the same off-road friendly platform as the popular Toyota 4Runner, the FJ Cruiser stole the thunder from more conservative-looking SUVs and provided a legitimate alternative to the ruling Jeep Wrangler.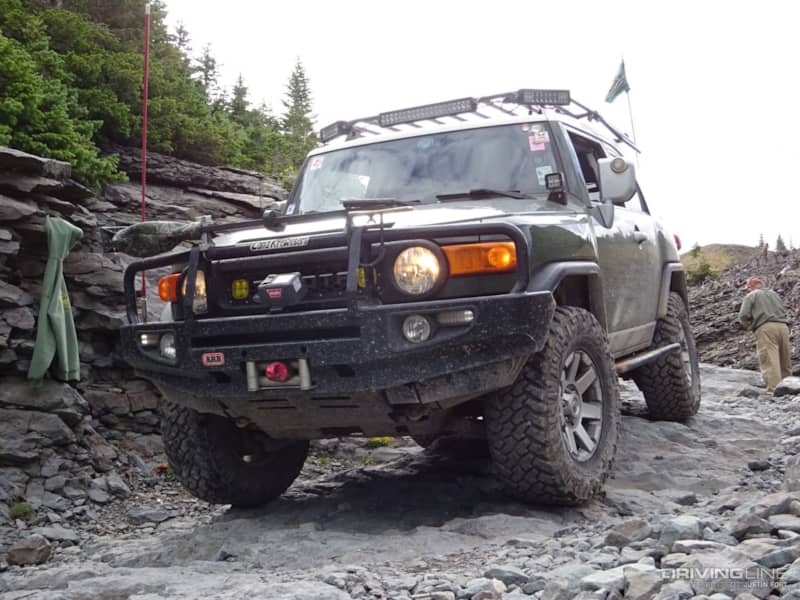 The honeymoon was brief. FJ Cruiser sales quickly tumbled back to earth, and the vehicle rode out nearly a decade of production meeting modest demand from hardcore Toyota fans, leading to just over 220,000 models being sold. Still, a strong following from four-wheel drive enthusiasts combined with rising prices on the used market have a lot of people asking why isn't there a 2021 FJ Cruiser on the horizon—especially given how hot SUVs have become across the board.
Daring To Be Different
Helping the Toyota FJ Cruiser spark such strong initial interest were its Tonka-truck looks. It was retro done right: just enough of a callback to the original FJ40 Land Cruiser it paid tribute to, combined with a healthy dose of chunky, muscular angles. It also didn't hurt that the FJ Cruiser provided four-door convenience with two-door looks thanks to its hidden clamshell half-doors on each side (convenient enough to overlook the oddity of its three windshield wipers).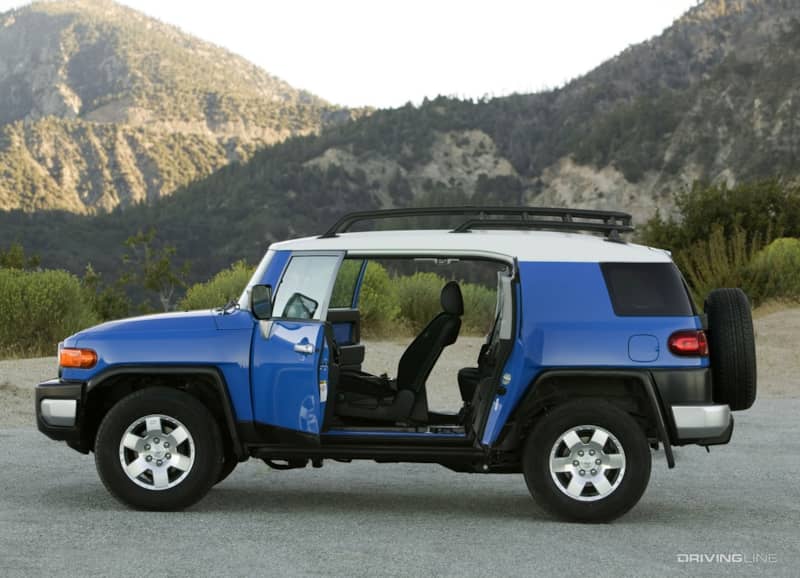 The vehicle had been designed in conjunction with the company's Calty design studio in the United States as a way to try to connect the Land Cruiser's heritage with more action-oriented, youth buyers, as the larger vehicle had become an ultra-expensive full-size sport-utility at this point in its life. This decision to go after a different group of shoppers could also be seen in the wide range of bright colors offered by the FJ Cruiser, including yellow, black cherry, red, and 'VooDoo Blue,' with the latter becoming a signature shade for the vehicle.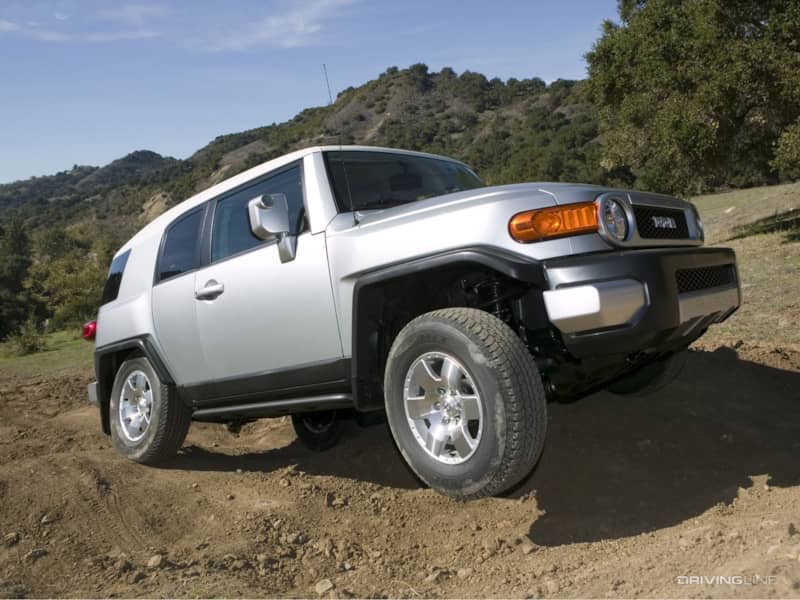 Toyota funneled the Cruiser from concept to reality with very few changes, due in part to the already-existing hardware that the truck was based on. Using the 4Runner's body-on-frame brought with it a 4.0L V6 (240hp on early FJs, 260hp starting in 2010, with torque hovering around the 270 lb-ft mark), the choice between a five-speed manual and a four-speed automatic transmission, and low-range four-wheel drive. Shift it yourself editions of the truck came with a Torsen center differential, while automatic-equipped Toyotas could be had with less aggressive setup (featuring crawl control in 2013 and 2014). Rear-wheel drive versions of the FJ were also offered, but they weren't nearly as popular as 4x4 models.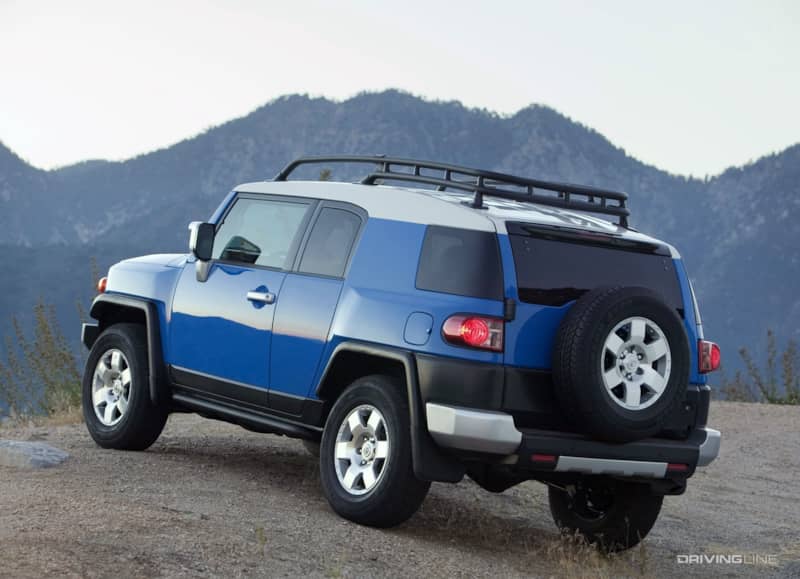 Featuring a shorter wheelbase and overhangs compared to the more commuter-oriented 4Runner of the same era, the FJ Cruiser came through with 34-degree approach and 30-degree departure angles, Ground clearance checked in at 9.6 inches, facilitating a 27.4 degree break-over angle and a little more than two feet of water fording capability. A locking rear differential was available with the Toyota, as were rock rails, and skid plates were standard.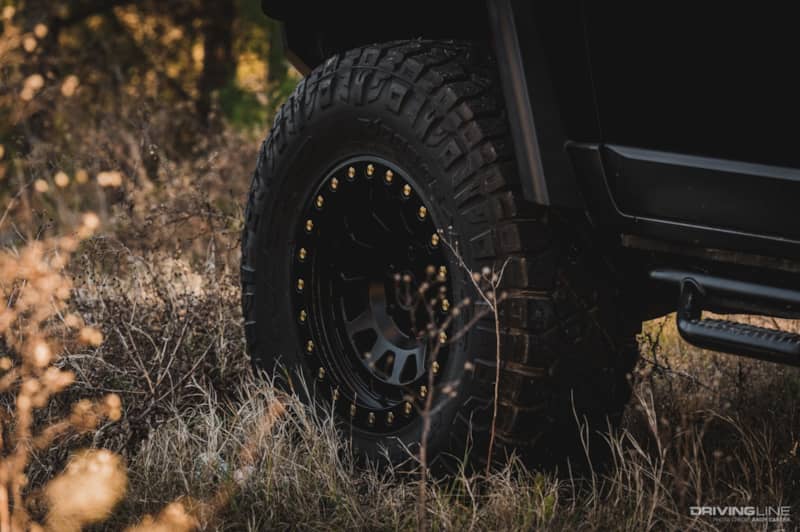 There were several 'special edition' versions of the Toyota, too: TRD-tuned FJ Cruisers were sold (installing upgraded shocks, tires, and retuned traction control systems), as were 'Trail Teams' trucks that provided similar trail features with different styling.
Competitive And Static 
The FJ Cruiser was priced to compete against rivals like the Hummer H3 and the Nissan Xterra, and it did good job of keeping up when the going got rough. The Toyota FJ Cruiser quickly developed a reputation for agility off-road, thanks in large part to its suspension travel (7.9 inches front, 9.1 inches rear), its ground clearance, and its four-wheel drive design.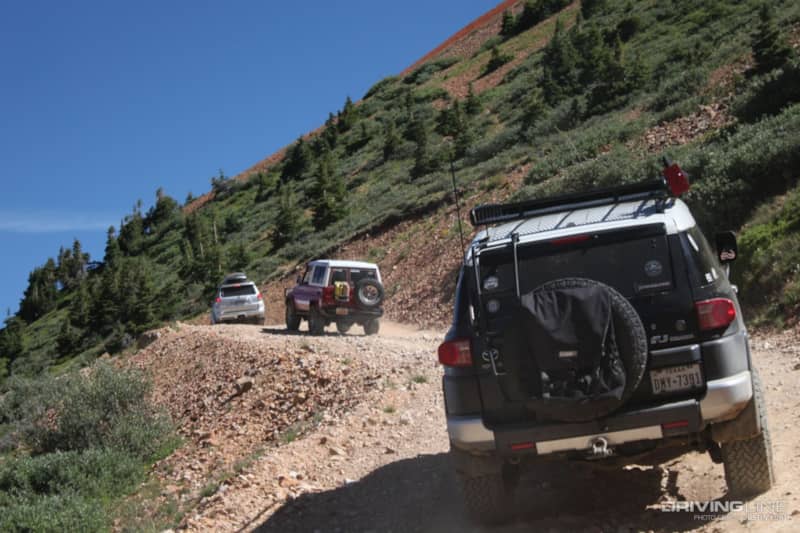 What stopped its sales momentum? On the road, the Toyota wasn't nearly as comfortable to drive as several of its peers, in part because its rock-oriented chassis tune caused it to wallow and dive on asphalt. This was largely balanced by the Toyota FJ Cruiser price, which undercut many other 4x4s of its era, as well as its exceptional reliability.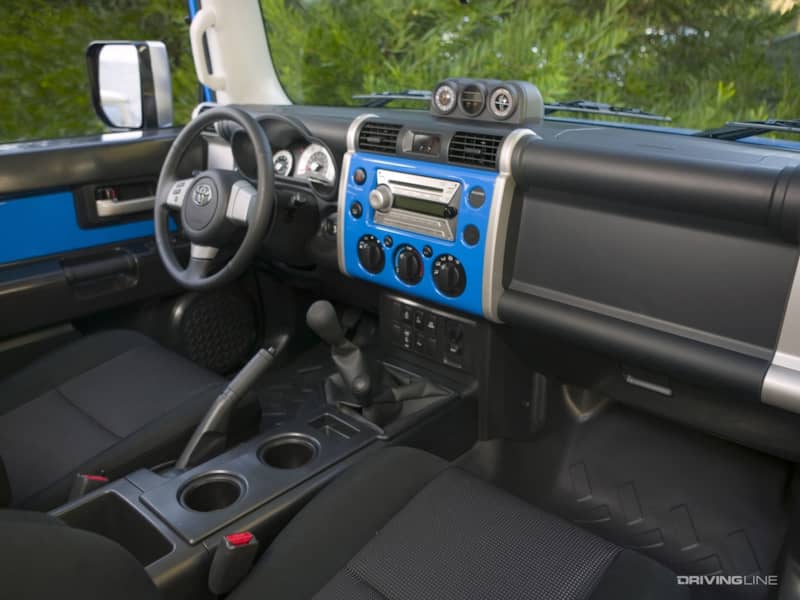 Once the initial enthusiasm had subsided, more casual buyers were turned off by its road manners and its extremely tight rear seat, which was impossible to exit without someone else opening up the front doors to activate the clamshells.
There's also the matter of its looks. Old school designs are by definition difficult to update, as the risk is always losing the original edge that drew buyers into showrooms (witness: the fifth and sixth generation Chevrolet Camaro). The FJ Cruiser never saw any significant visual changes throughout its entire run, and that no doubt worked against keeping new SUV customers interested towards the end of its life span.
Could A 2021 Toyota FJ Cruiser Succeed? 
A funny thing happened after the FJ Cruiser disappeared from Toyota's fleet after 2014: Used Toyota FJ Cruiser prices held steady, in some cases keeping between 80 and 90 percent of their window sticker despite being a few years old. Even early models held on to their value in a manner not seen outside of the Wrangler reality distortion field. It's a trend that continues today, with high-mileage FJ Cruisers still commanding prices that are multiples of the Hummers and Nissans they once ran with on the trail.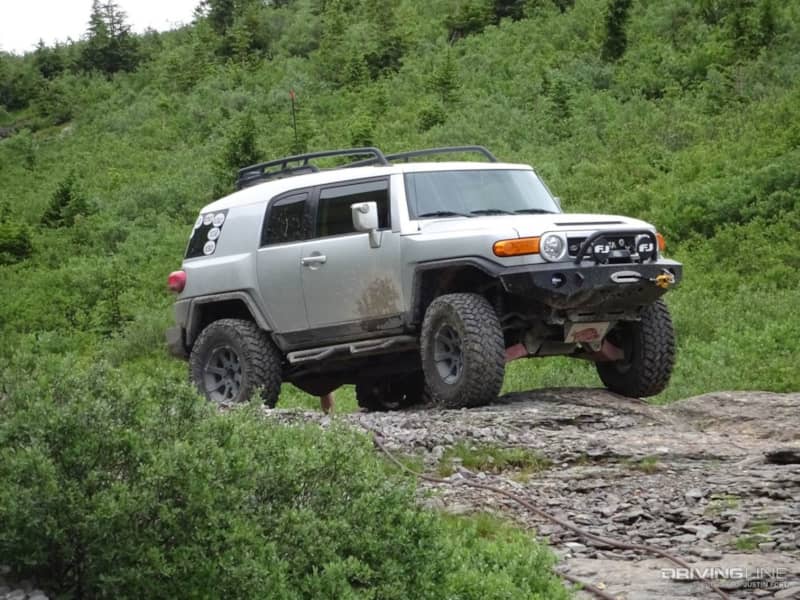 What's keeping Toyota from building a 2021 FJ Cruiser and capitalizing on all this momentum—especially considering the hype surrounding the also-retro Ford Bronco and Bronco Sport? It's not like the tools aren't all there. The current 4Runner still offers a similarly-powerful V6 and a full frame design, waiting to be plundered by a spicier looking 4x4 sport-utility with an FJ badge.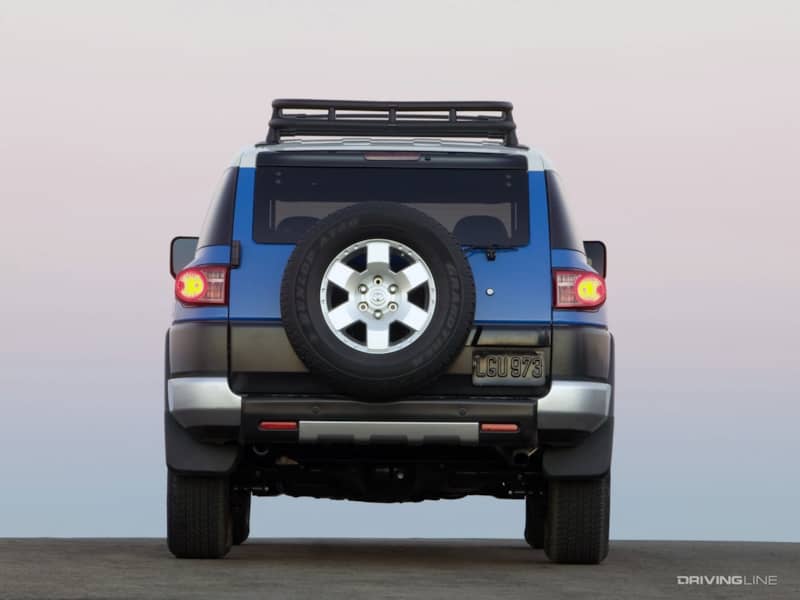 The answer, it would seem, comes down to inertia. The current Toyota line-up is filled with trucks and SUVs that haven't been redesigned in over a decade, with the Tundra full-size pickup and the mid-size Tacoma each coasting on older technology. Even the outdated 4Runner has been languishing on the vine for a similar period of time.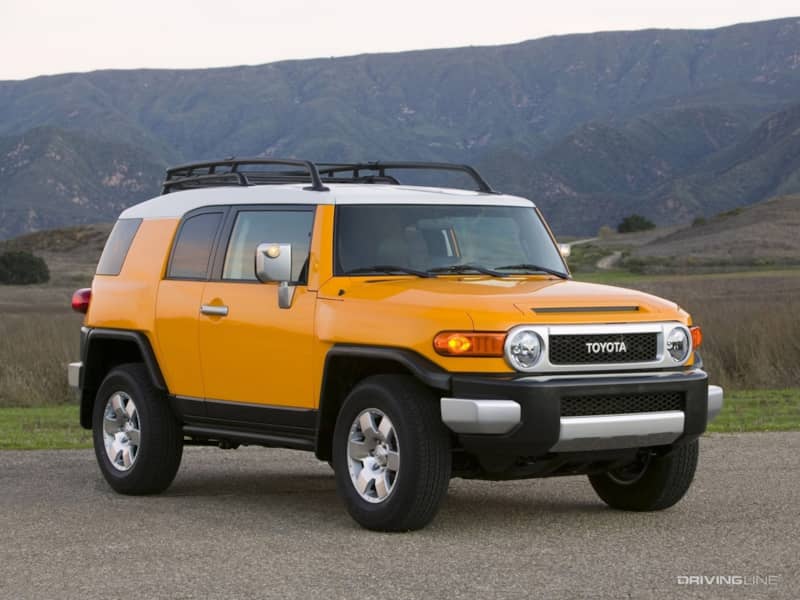 What gives with the hands-off approach? Regardless of how old the 4Runner and Tacoma might be, Toyota makes a tidy profit selling hundreds of thousands of examples a year. Even the Tundra, while not competitive in terms of sales or features with class leaders like the Ford F-150 and the Ram 1500, sells enough to justify its plant space down in San Antonio, Texas, where it's built alongside its mid-size sibling.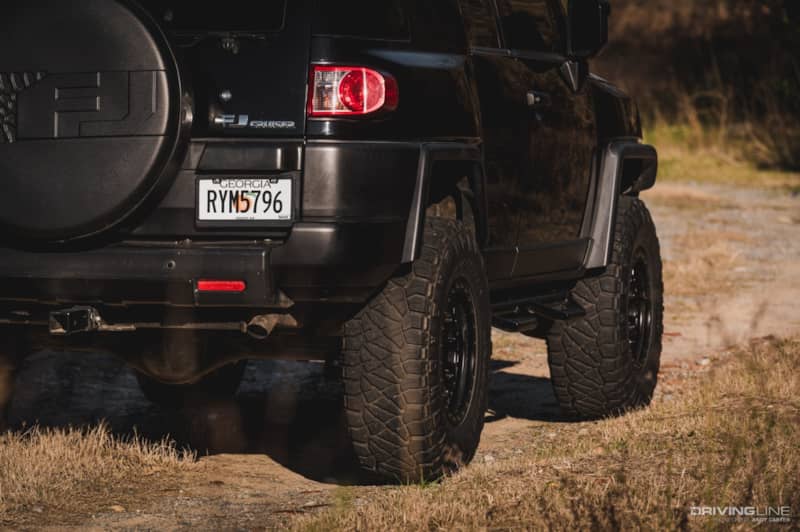 If Toyota's customers don't care about the old bones in its trucks, then the brand certainly isn't going to spend money on a redesign. By the same logic, if the company is comfortable with the sales numbers it's currently doing, it's not going to dump cash into a new SUV that could conceivably poach sales away from the popular 4Runner.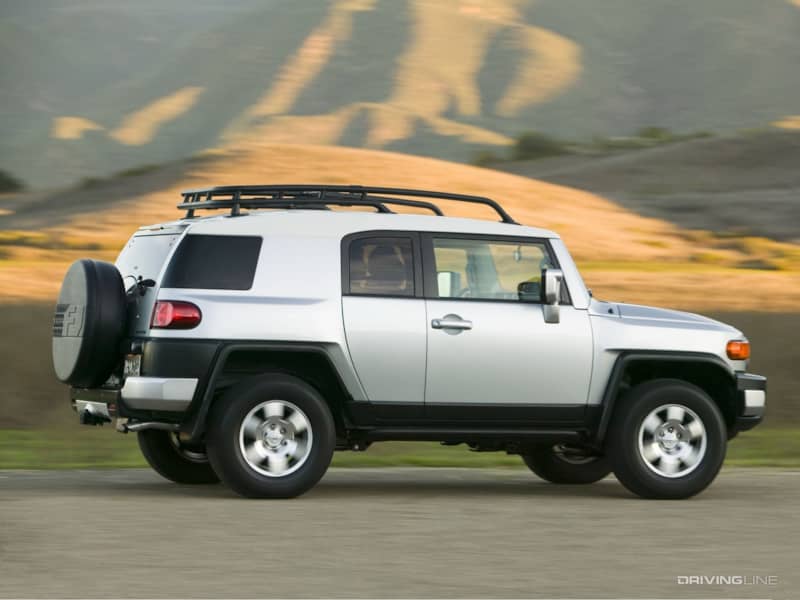 While Toyota certainly does have the resources to address the FJ Cruiser's past design flaws and build a roomier, better-driving vehicle from its existing parts bin, until the company starts to see its market share eaten away by upstarts like the Bronco it's unlikely that we'll ever see a redux of the brand's stand-out off-roader.