The 10th Annual FJ Summit
After a few years, an event gains real momentum. FJ Summit, held each summer deep in Colorado's southwestern mountain country, has been building consequence for 10 years.
The Ouray, Colorado, gathering attracts dozens of vendors from Toyota and Nitto and the kind of cult following that sells out annual reservations in minutes. With success grows the attraction. The FJ Summit folks have grown tolerant of "other" Toyotas, and that was on display in 2016. An assortment of 4Runners to beat the band, Tacos and pickups, Prado-derivative Lexuses, plenty of other FJs – 40s, 60s, 70s and 80s – and every weird Toyota spinoff you could imagine. Of the more than 400 trucks "officially" in attendance, it was still FJ-heavy: more than 260 were Cruisers (not counting lurkers and hangers-on, estimated at 200 more).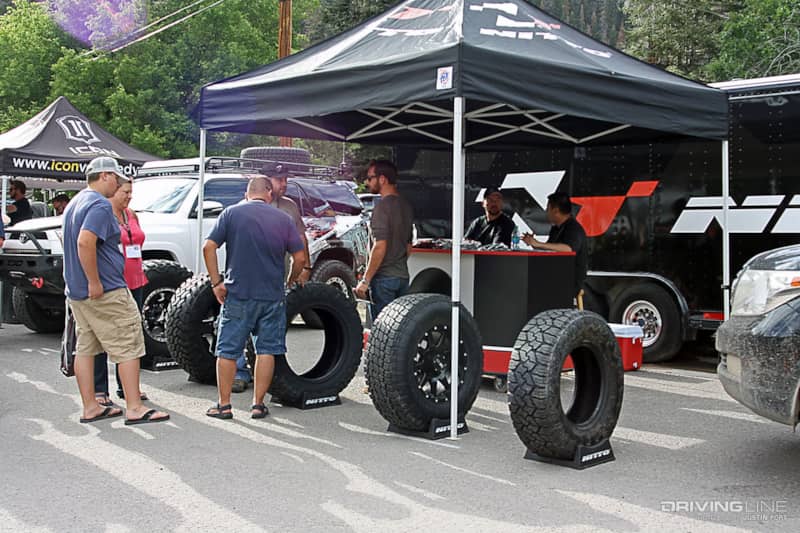 Despite the sheer vehicle and attendance count, this area of Colorado has so many trails and off-roading options that the 30-plus daily run groups never had to play bunchball. Sure, you might encounter "Poughkeepsie Gulch" run group #2 while crossing California Pass with "The Gulches" #3, but it was in passing, not a fan club in line for a rock.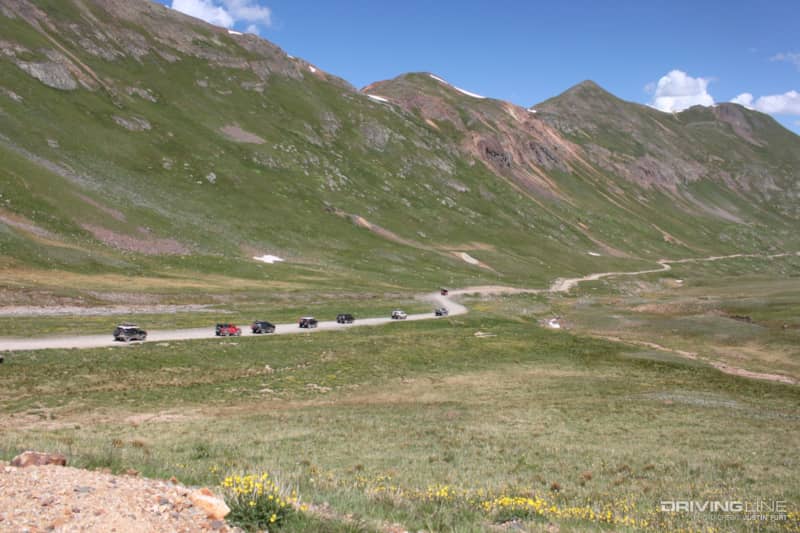 FJ Summit 2016 – known as FJSX – had the most attendees of any FJ Summit. With that many 'froaders in a quaint nook like Ouray (mispronounce it with pleasure), it's hard for the town not to wrap itself around the event. The fire department came out to wash trucks at the end of the week (donations netted them and the volleyball team $800 each in 2015), and FJ Summit donated to fire, rescue, emergency services, and two scholarships for local high-school students.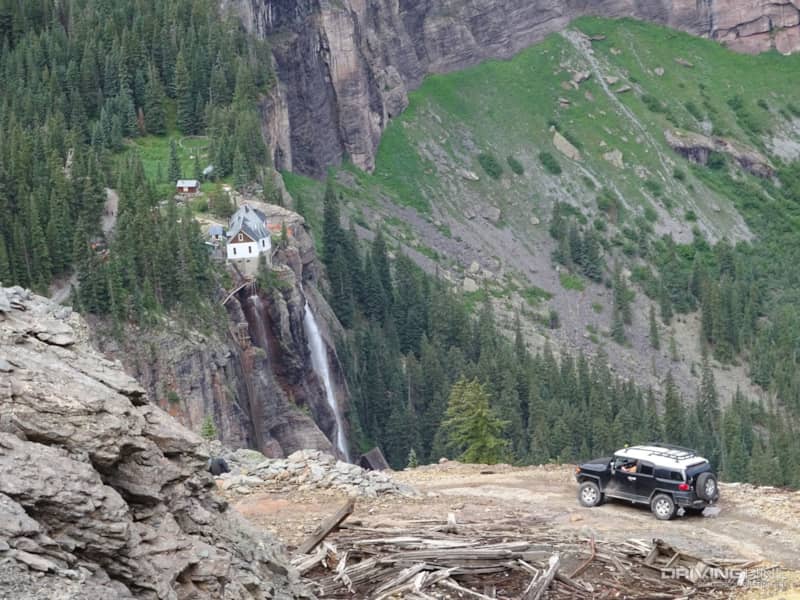 Climbing FR823 to Ingram/Black Bear Pass, a sampling of the trucks you'll find at an FJ Summit meander past – modded GXs and FJs of every stripe abound. Prado-based rigs like this GX470 have a good stock of aftermarket bits available now that prices are more humane.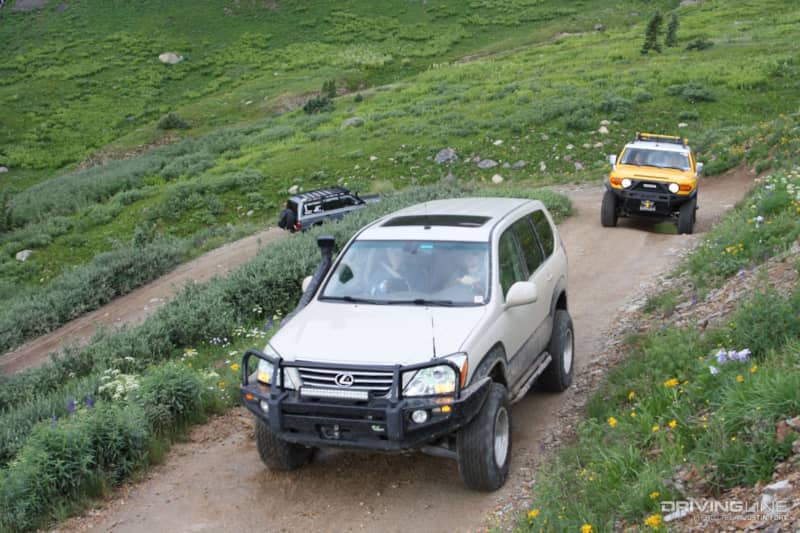 Most of the trucks on-trail are, inevitably, FJ Cruisers. Effective bone-stock, this "Land Krewesers" FJ Cruiser was bolt-on'd with ARB, Warn, and Factor55 bits, plus extensive LED lighting and a mild spring lift to accommodate the enlarged Nitto Trail Grapplers (plus the classic bike-lock Hi-Lift security).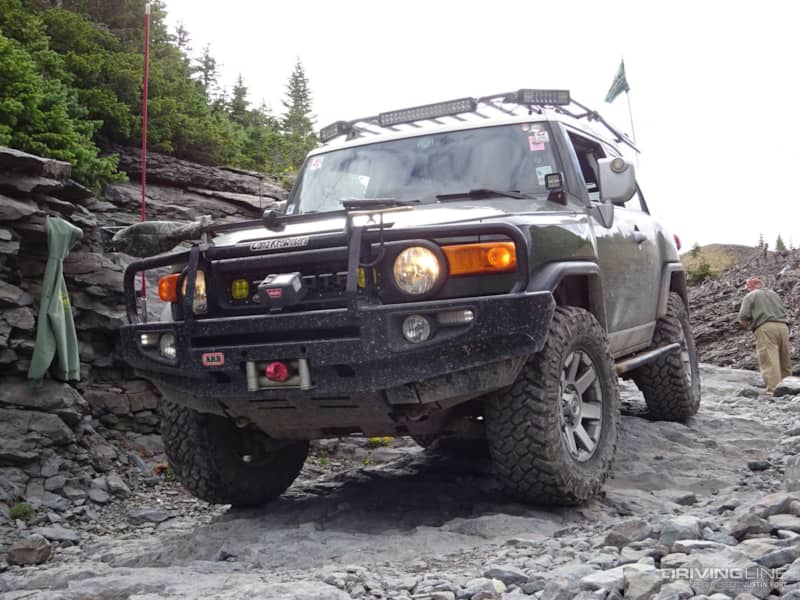 Seems like we're always going uphill or down. A fun cross-section of the rigs attending FJSX included this late-model FJ from Texas, a right-handed '80s diesel FJ70 two-door and a bone-stock fifth-gen 4Runner that seemed to show up at every rock-infested pass without a scratch.
The expedition crowd was in full-force this year, with more and more parts dedicated to Aussie-style disappear-for-a-month 'froading. This gaggle was encountered Saturday morning while dropping down from the peak of Red Mountain following the climb up Corkscrew Gulch.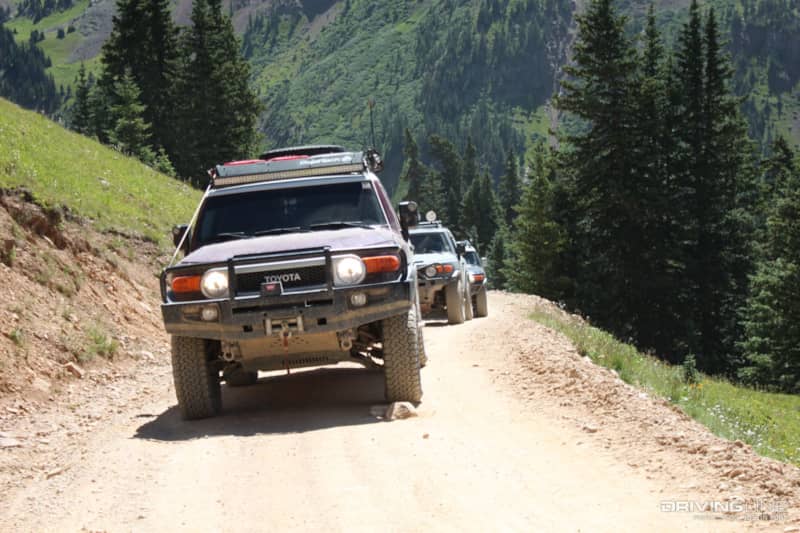 Such a high-mountain Colorado moment as two groups of FJSX attendees clustered at the peak of California Pass. We caught a glimpse of another run group sunning themselves at Lake Como just above the nasty-by-tricky Poughkeepsie Gulch trail.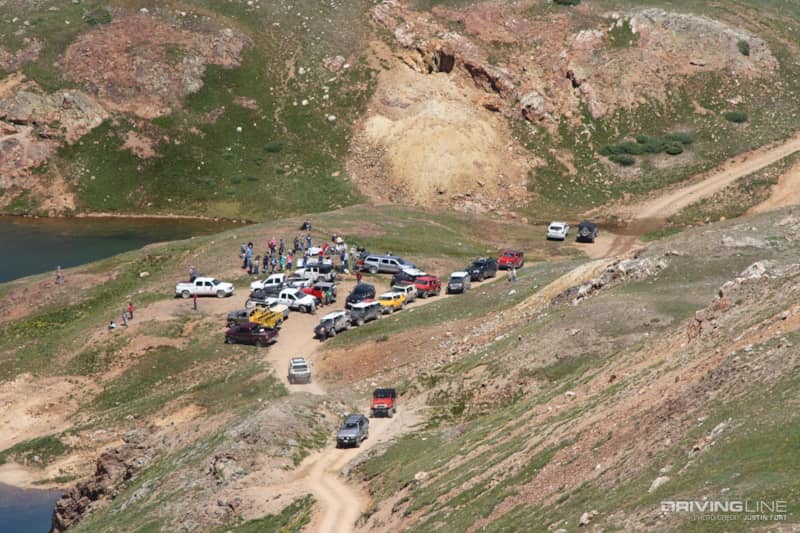 Speaking of the run groups intersecting at California Pass: it's one of those spots that's so excellent the most jaded tough guy will still use the word "pretty" to describe it. And yes, there were Texans everywhere – once again, the Lone Star State is keeping the rest of us in business.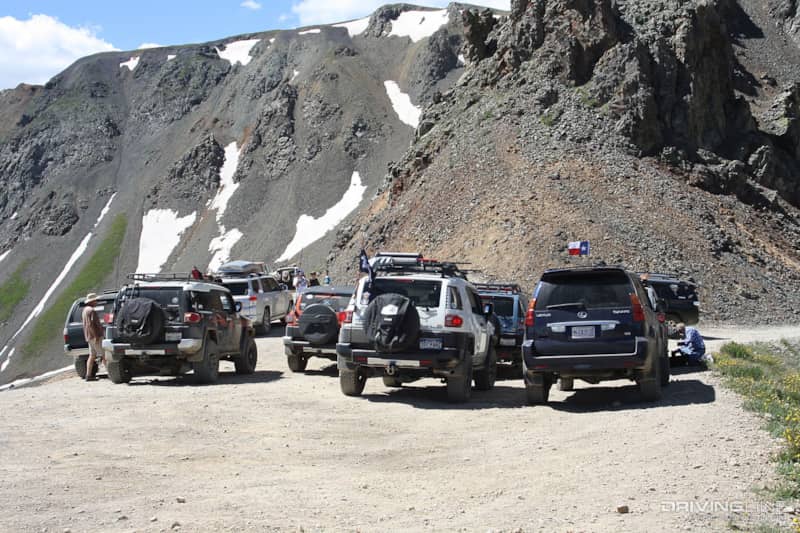 The trails in Colorado are a blend of precariously scenic overhangs (with several more headed in every direction from that point) linking rocky, rough, lumpy interconnects and offshoots to other precariously scenic spots. Stop taking pictures long enough to see them for yourself.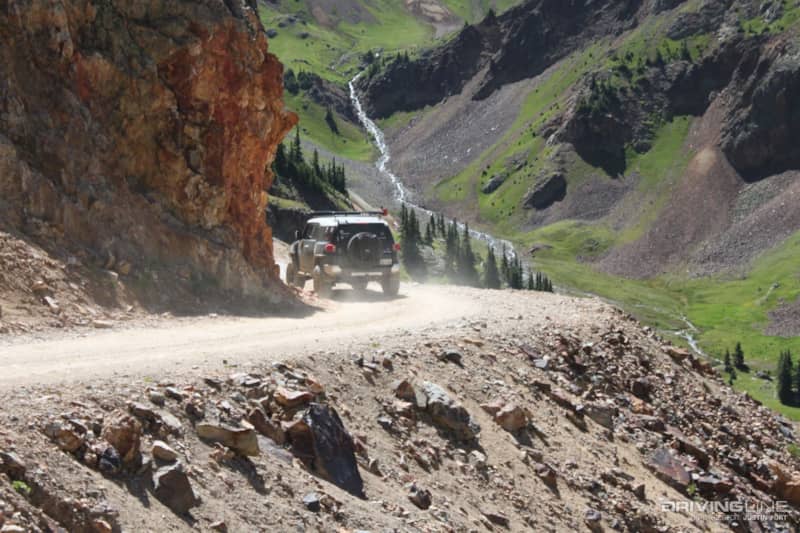 The center of FJ Summit operations – the smartly arranged vendor/dining/meeting/departure area – was based at the Twin Peaks in what-passes-for-downtown Ouray. This chewy center is also ideally located as a step-off to dining and sipping in Ouray itself.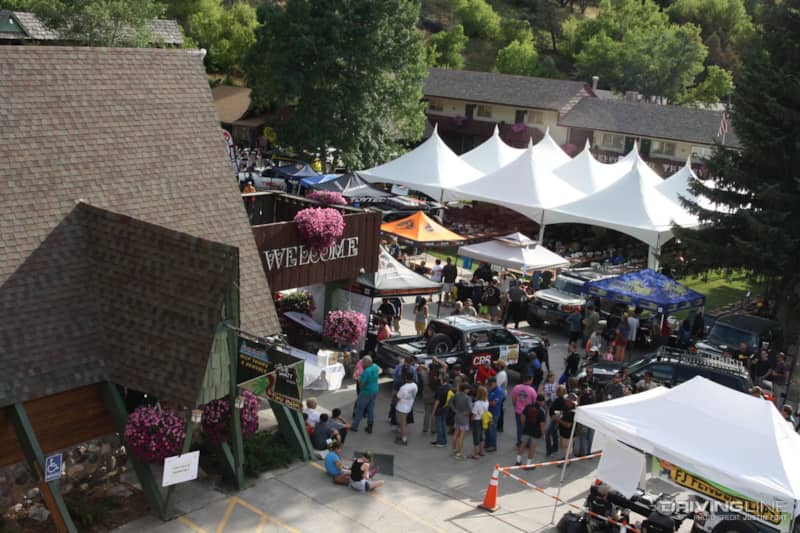 You know your event has arrived when Toyota corporate sends TRD to introduce one of the new-for-2017 4Runners. Several 2017's with the TRD Off Road package were flogged about the Colorado mountainsides as well. The FJSX crowd wouldn't tolerate a poseur.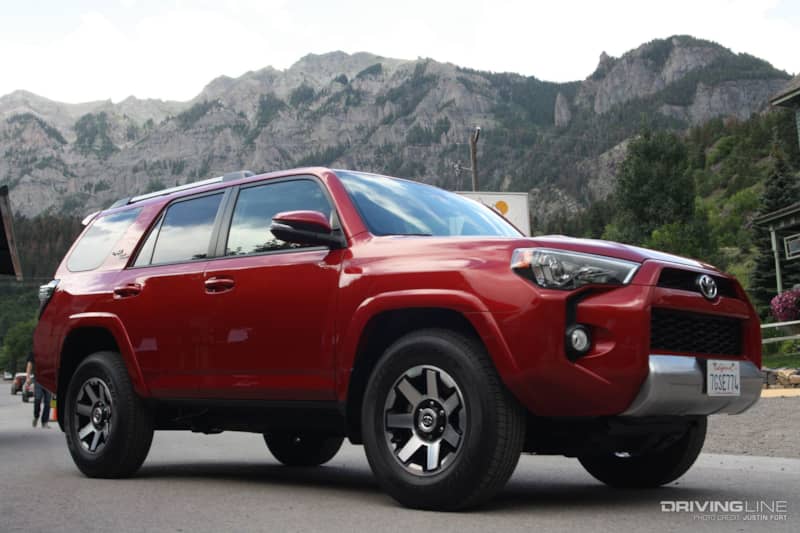 Every afternoon and into the evening, the vendor midway was busy. Any builder/retailer/distributor with the gumption to work the crowd could have sold a year's worth of product to the four-by 'froader audience at FJSX.
Innovation feeds demand. Hefty Fab is building their Toyota bumpers with aluminum now (see gallery image displaying their lightness). The sculpted alignment with this late-model 4Runner's complicated face speaks to a real enthusiasm for design.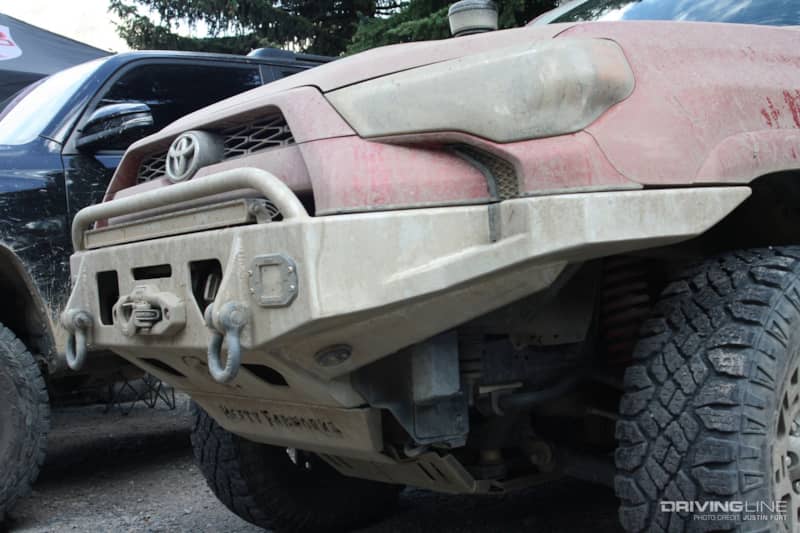 It's essential to pursue vendors who know its product (and learn what they know). The Comeup Winch guy spend his time explaining braking and internal parts for his winches which, by the by, are not made in China. The rest of his time was spent on-trail.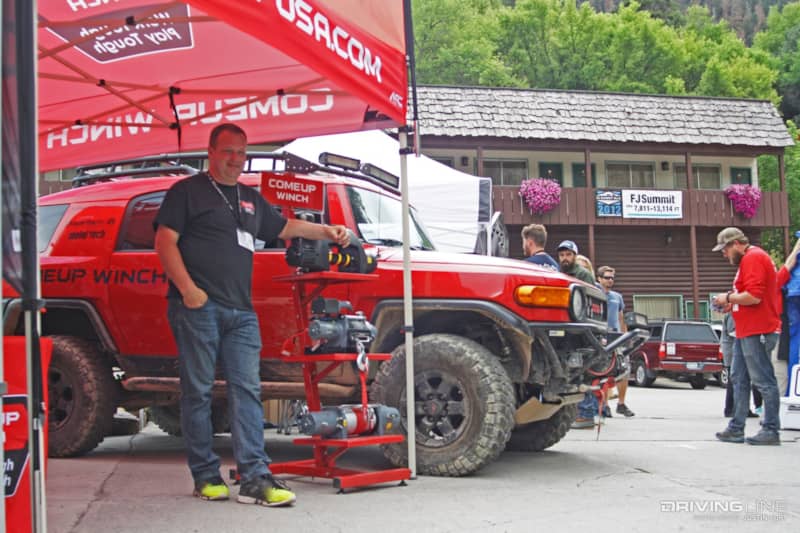 The overland/expedition scene has gained traction with the overland crowd. There were at least five tent vendors on display at FJSX, including this Tepui trailer tent.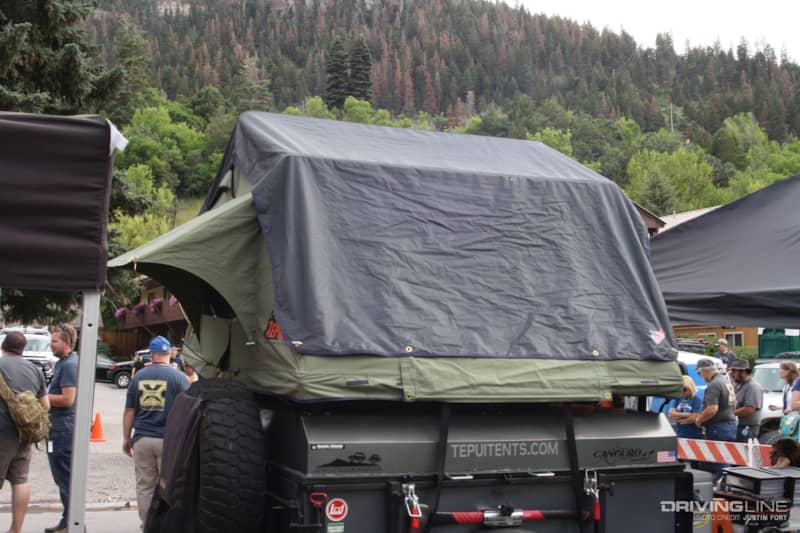 It's not FJ Summit without the Ouray Fire Department truck hose & rinse. The rivers of post-four-wheeling mud running down the street (through the midway – charming as always) helped keep attendees real. There's no pomp nor circumstance at FJSX, just food, friends and 'froading.