Top 5 Off-Road Trails in Southern California for Beginners
Southern California is one of the best places to live for the outdoor enthusiast. From surfing to snowboarding, hiking to mountain biking, and everything in between, SoCal is a hub for many outdoor activities. This includes off-roading, which happens to be one of the fastest growing hobbies for SoCal residents. In this article, we'll show you five great trails to try as a beginner off-roader in Southern California.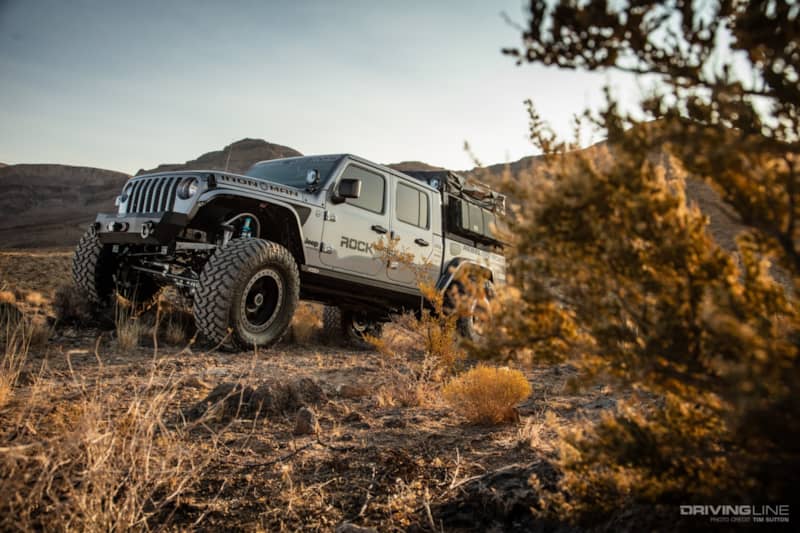 1. Main Divide Trail, Orange County
Located in the Santa Ana Mountains in Orange County, Main Divide is a graded fire road that can be traveled by most high-clearance 2WD vehicles in dry conditions and offers sweeping views of the Pacific Ocean, as well as Orange, San Diego, Riverside and San Bernardino Counties. At times over 5000 feet in elevation, this trail climbs quickly into the remote mountain range and provides for a fun, quick getaway from the busy suburbs of OC. This trail is rated as very easy and only open to street legal vehicles. It can be accessed from both Ortega Highway and the Maple Springs trail in the town of Silverado. Be advised, the Cleveland National Forest service closes the gates to this trail in wet weather.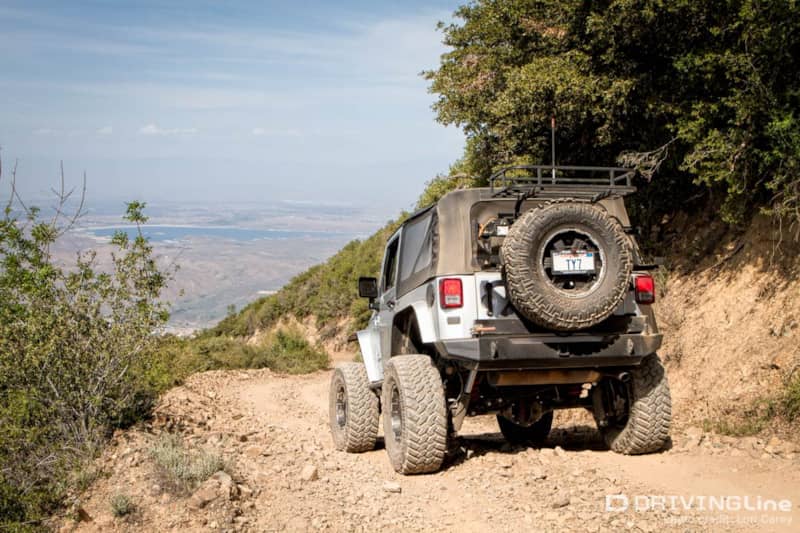 2. Otay Mountain Truck Trail, San Diego
If you're from the San Diego area and want a quick half-day off-road trip, Otay Mountain Truck Trail may be your best bet. Just like Main Divide, this easy fire road climbs its way along the Otay Mountain ridge, linking a host of telecommunication towers that offer great views of downtown San Diego and Mission Bay. This trail can be accessed from both the North or South end. On a clear day, you may even be able to see the urban sprawl of Tijuana, Mexico in the distance.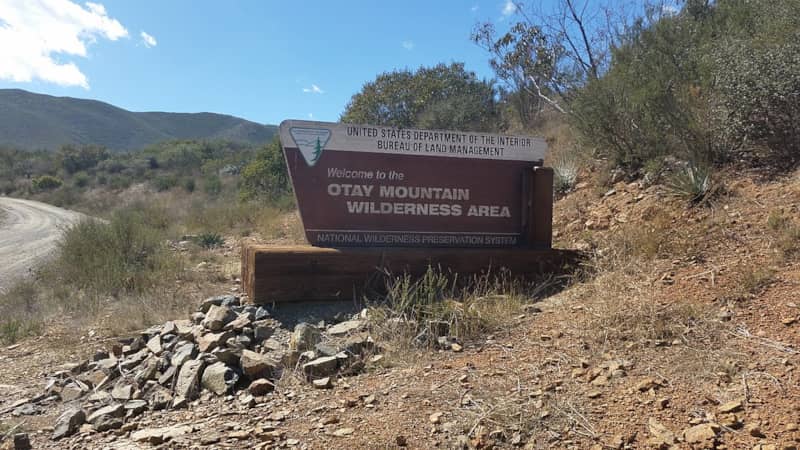 3. Holcomb Valley, Big Bear Lake
If forests and pine trees are what you're after, look no further than Holcomb Valley. This picturesque meadow just a few miles North of Big Bear Lake has a rich mining history and is well-marked for explorers of all kinds to discover. Escape the SoCal heat during the summer months and have a picnic under the towering trees. There are some difficult trails in the Holcomb Valley area, but most are marked as such. There's little cell reception in Holcomb Valley, so we suggest stopping by the Ranger station in Big Bear for a map and information on the area before setting off. Also, check out our On the Trail video and learn what to bring with you to Holcomb Valley.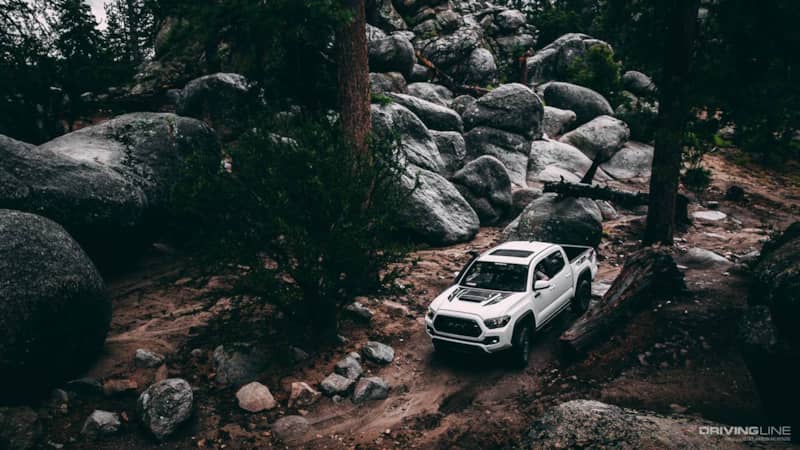 4. Burns Canyon, San Bernardino Mountains
Another beginner-friendly trail in the Big Bear Lake area, Burns Canyon has two paths of travel, with the San Bernardino Mountains on one end, and the deserts of Joshua Tree on the other. Starting in Pioneertown, Burns Canyon is a gentle incline through rolling desert hills into alpine mountains, offering great views along the way. This trail is easy enough for a beginner, but we suggest having four-wheel-drive and bring a buddy with you, as the area is quite remote.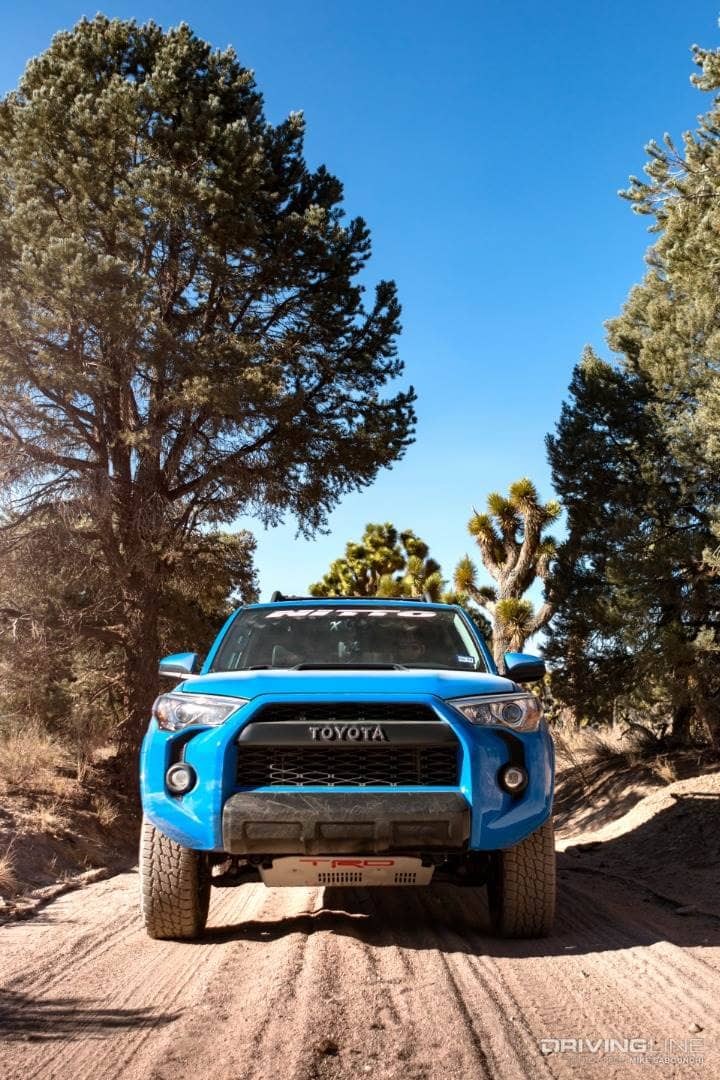 5. Cleghorn Ridge Trail, Cajon Pass
Our last trail on the list is one you can try if you want to test your abilities as an off-road driver or the abilities of your rig. Cleghorn Ridge is located in the Cajon Pass area between the San Bernardino and San Gabriel Mountains and is mostly a fire road. However, one feature of Cleghorn is its offshoots, which can range from moderate to very difficult. These offshoots, or "fun lines," usually spur off the main trail and make their way back onto it. Some can provide a fun challenge for the beginner and others are outright dangerous if you don't have the right rig or driving experience. We suggest sticking to the main trail if you're going for the first time and bring a friend to help spot you on the fun lines if you feel like putting yourself to the test. It's always wise to scope out an off-shoot first to make sure you're comfortable before attempting it. Cleghorn can be narrow at times and is a very popular trail, so be sure to have a plan if you happen to run into another vehicle heading in the opposite direction.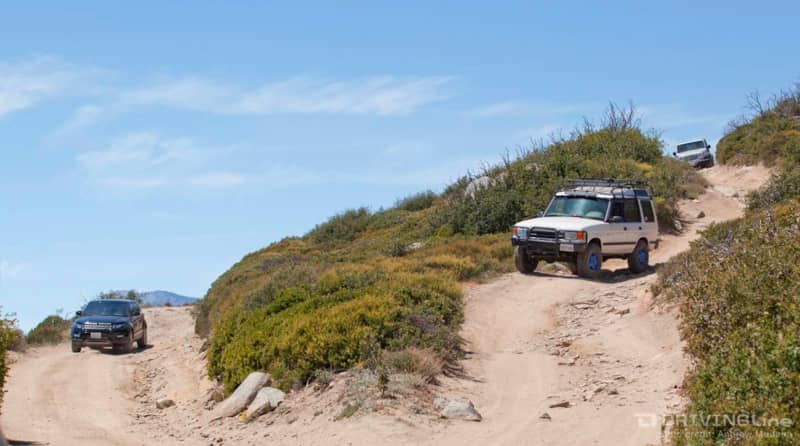 We hope this list gives you some great places to try if you're new to off-roading in Southern California. The wheeling around here can be very rewarding, but please stick to proper etiquette on these trails. Leave no trace from your visit, pack it in, pack it out, tread lightly and drive safely!