20 Years Later, the 2000 SVT Cobra R Remains One of the Greatest Mustangs Ever
Too old to be new. Too new to be a classic. That's the spot that "New Edge" Ford Mustang finds itself right now, with a production run that lasted from 1999 to 2004. Mustangs from this generation aren't particularly in demand among among enthusiasts or collectors, but there is a major exception to that.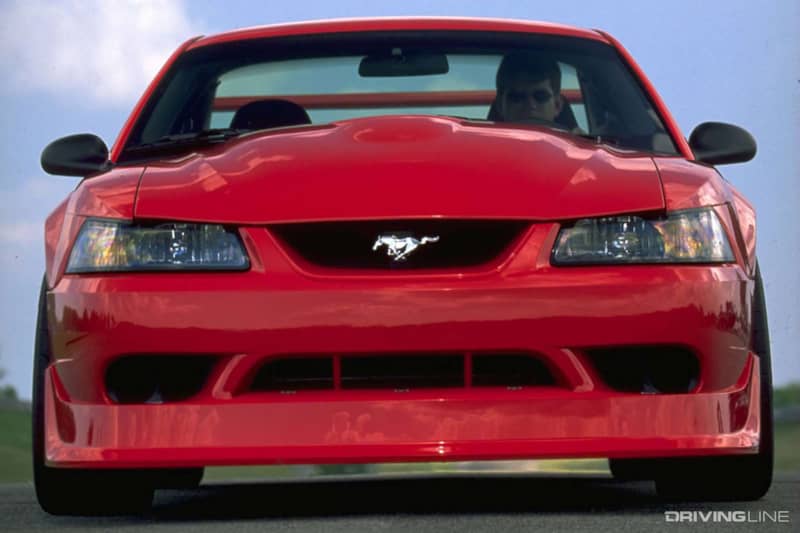 That would be the 2000 Mustang Cobra R, which can still be considered one of greatest modern Mustangs of all time, and a car instantly recognizable to anyone who came of age in that era—like myself.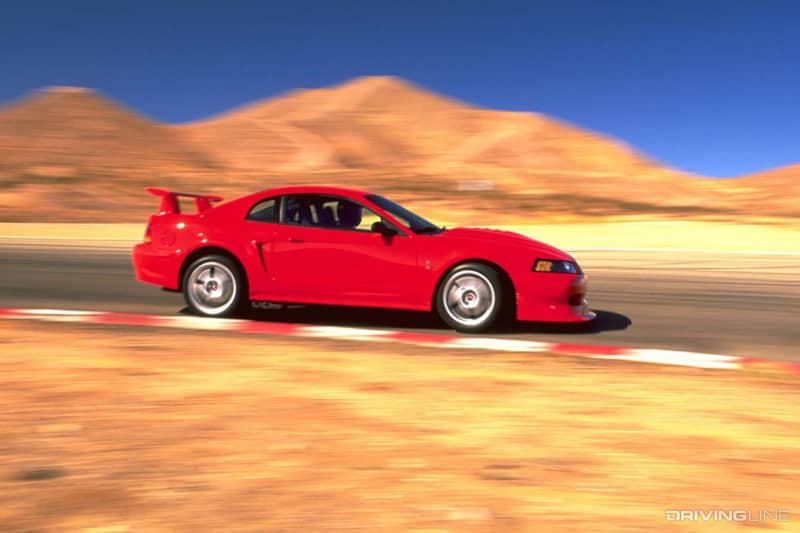 The SVT Cobra R program was started back in 1993 with an extremely limited run of stripped down, track-oriented 1993 Mustang Cobras during the last year of Fox Body production. The Cobra R returned in 1995 applying the same formula to the new SN95 body style but with a larger, 5.8L Windsor small block.
By the late 1990s the Mustang had moved to a new modular family of overhead cam V8s, with the Cobra models powered by a 4.6L DOHC 32-valve version. For the 2000 model year, Ford pulled out all of the stops with a third and final iteration of the Cobra R that was even more extreme.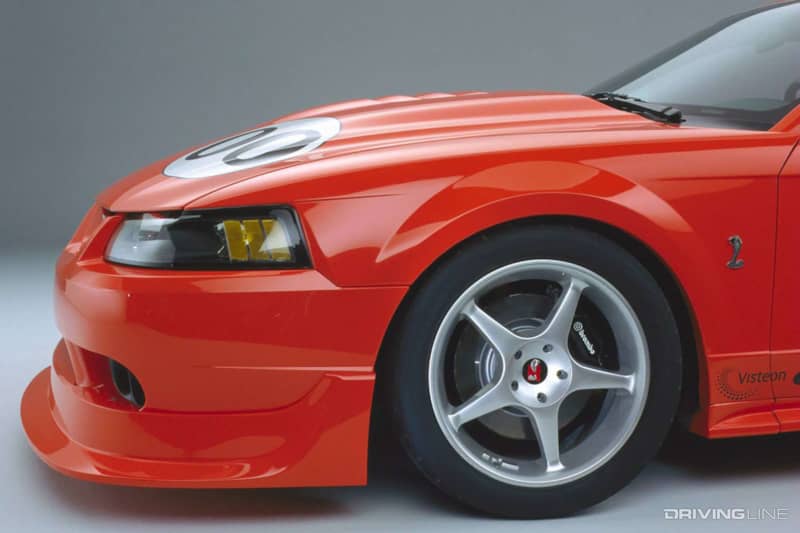 The 2000 Cobra R was instantly recognizable with its unique exterior treatment. Every one of them was painted in a bright Performance Red and external upgrades including an aggressive new front bumper with splitter and a bulging hood.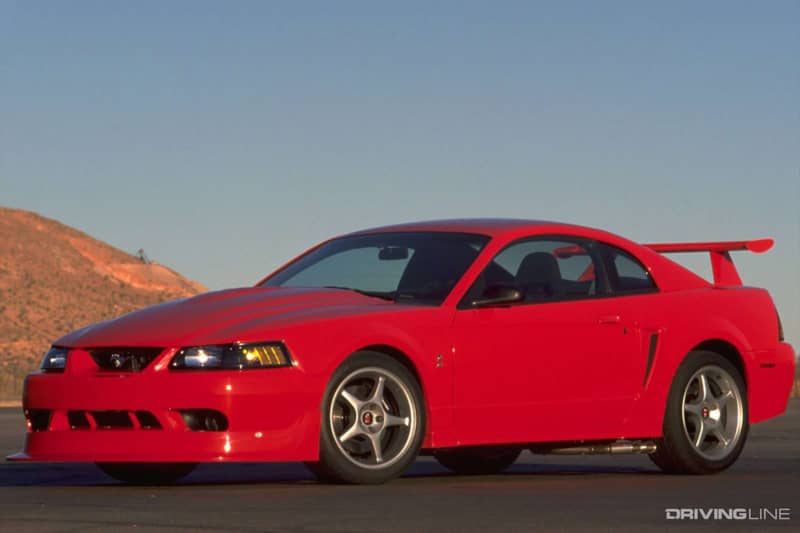 Out back, the most outstanding feature of the Cobra R was its high rise wing—something which wasn't seen on many production cars of the day and was 100% functional on the race track.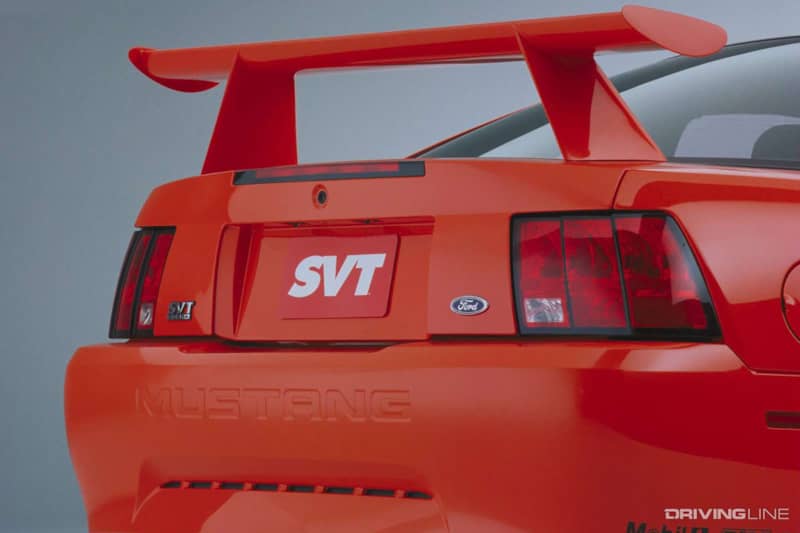 Underneath, the Cobra R featured independent rear suspension just like the other New Edge Cobras, while the standard Mustang models still used a live axle setup. It also sported Bilstein shocks and Eibach coilovers and 13" Brembo brakes up front.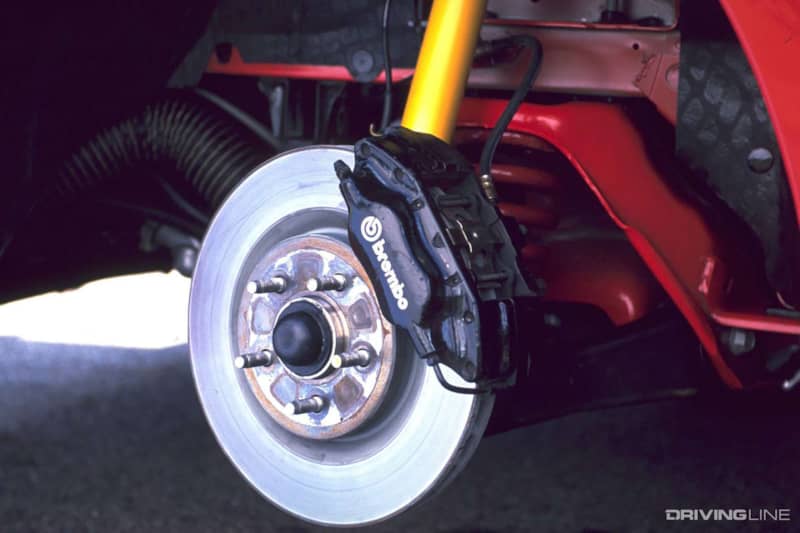 Under the hood the Cobra R had a naturally aspirated 5.4 liter DOHC modular V8 that was honed by SVT to make 385 horsepower and 385 pound feet of torque. While not huge by today's standards, these were serious numbers for the year 2000.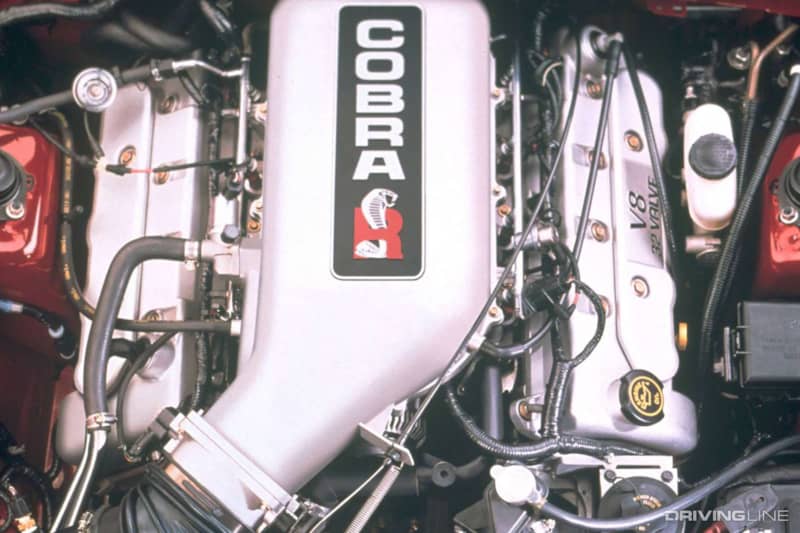 Better yet, the Cobra R's V8 breathed through a trick, side-exit exhaust system that not only provided an aggressive sound, it further gave the car a distinct and race-ready look. While not designed specifically for drag racing, it was still capable of 0-60 in the mid four-second range and quarter miles in the high 12s.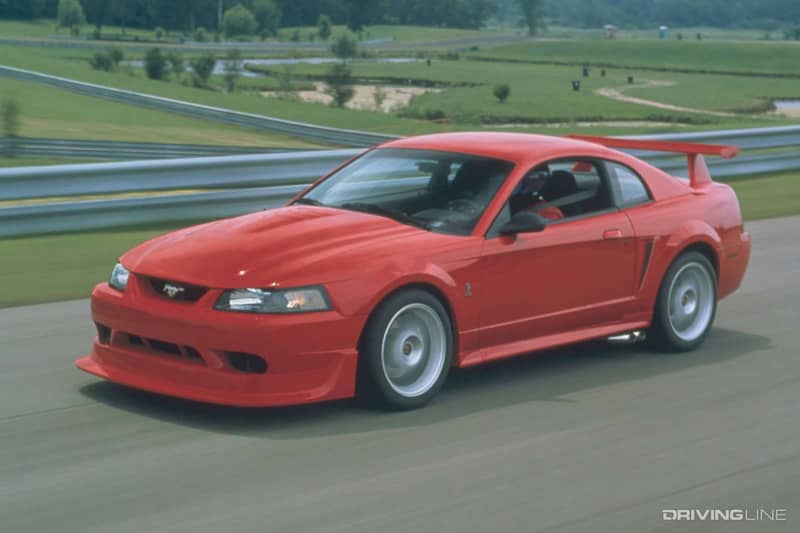 To maximize performance, the Cobra R was stripped of anything not essential to track time. In the cabin, the backseat was removed while the driver and passenger were treated to a pair of aggressively bolstered Recaro seats.
Like the previous two Cobra Rs, the 2000 model was produced in extremely limited numbers with just 300 of them being sold. And while this marked the last Mustang to wear the SVT Cobra R badge, the current Shelby GT350R can certainly be seen as modern successor to this car, applying many of the same tricks in an updated package.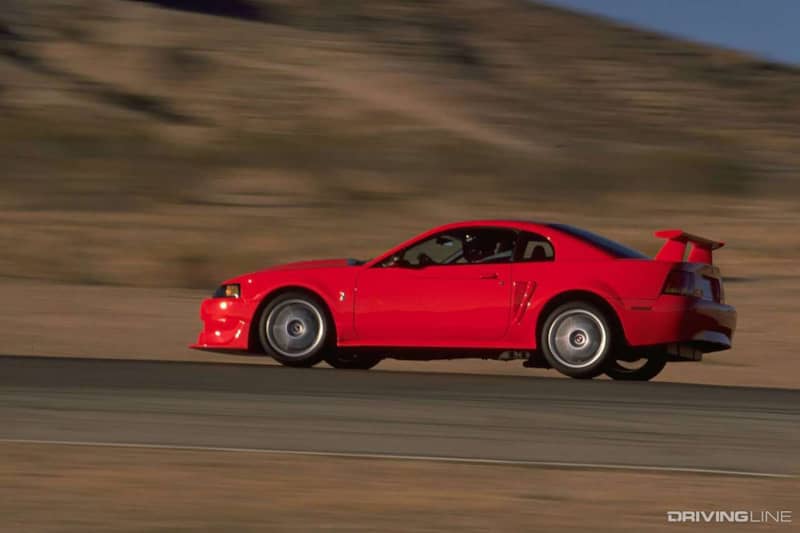 As for the now 20-year old 2000 Cobra R, due to their rarity most examples have lived fairly pampered lives. Even so, they've remained relatively affordable on the collector market, with pristine low mileage examples priced around $60,000—still cheaper than their original MSRP when factoring inflation.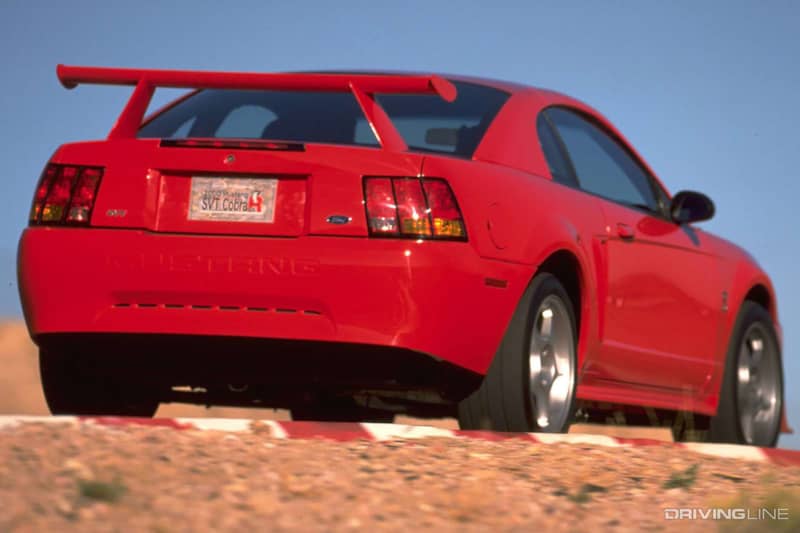 Time will tell whether the 2000 Cobra R's popularity and value increases as it ages, but seeing what's happened to other cars that are slightly older we wouldn't be surprised at all. If you've ever thought about picking one up, now might be the time.
Looking for another Mustang that's even more affordable? The 1994-98 SN95 remains an underrated '90s classic that can be had on the cheap.