2016 Honda Ridgeline: Fitting Needs, Forgetting Wants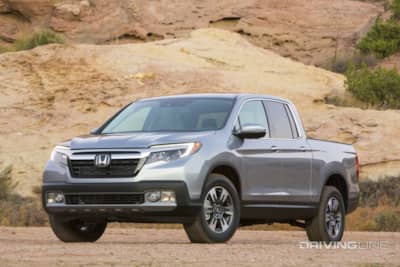 Someone please tell Honda to stop giving us what we need and deliver us more of what we want. Case-and-point is the all-too-hyped 2016 Honda Ridgeline. It's the midsized truck-ish platform for the guy who couldn't care less about driving off-road. We say truck-ish mostly because the Ridgeline lacks traditional truck features. Items such as a solid-rear axle, conventional two-speed transfer case, and well, a frame. Despite all of this, Honda has been very successful in claiming a portion of the midsized pickup market.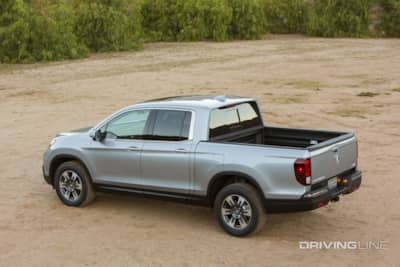 Toyota Tacoma it is not. In fact, it's not even close to any of its competitors in an off-road sense, but that might not be relevant for a large percentage of people looking for a midsized truck. Essentially, the Ridgeline is a beefed up minivan (or more accurately a modified Honda Pilot) with a giant hole in the back. We're reluctant to call it a truck bed as the hard line you see appearing to separate the cab from the body is merely just for show. After all, the Ridgeline is a Unitbody vehicle.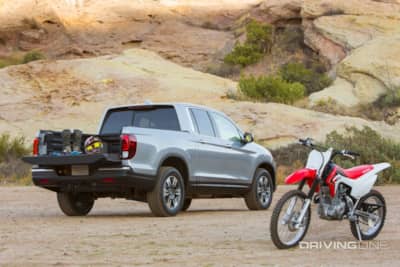 It irks our soul to think of a front-wheel-drive-only version of the Ridgeline for many reasons, but we can see the merit. If you're just going to use you're a truck for around bikes, shrubs, and other cargo that's too dirty or large for the inside of an SUV, it's hard to make the case for you needing a conventional rear-wheel or four-wheel-drive configuration. If you do need power to the rear wheels, you can get Honda's optional all-wheel-drive setup, which offers a terrain management system for Normal, Sand, Snow, and Mud driving situations. We don't have any real-world off-road experience with this setup, so we're reluctant to say how effective it would be in snow, sand, or even a grassy knoll.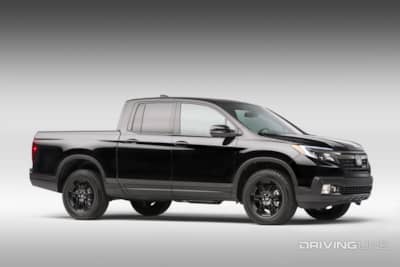 From a company that has such a diverse line of off-road motorcycles and ATVs, we thought there could be a chance that an off-road package might slip into the lineup. At this moment, all we are seeing is the black edition, which as you guessed, is basically all black.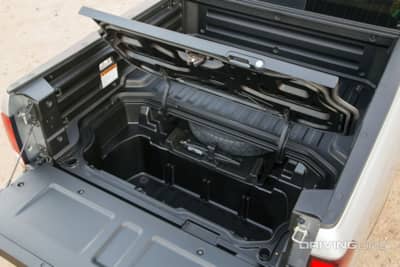 While it may seem like we are being hard on the Ridgeline, it's just us dealing with the realization that this "truck" actually fits most of the needs of your average midsized truck buyer. We're hearing early reports that it can carry an impressive 1,600 pounds of payload in a bed that measures an equally impressive 5-ft-wide and 5-ft. 4 inches long. The in-bed truck is great for additional storage, and the 400-watt power inverter is a nice feature as well. Oh, and Honda though it would be a good idea to put outdoor speakers in the bed as well. So, tailgaters rejoice.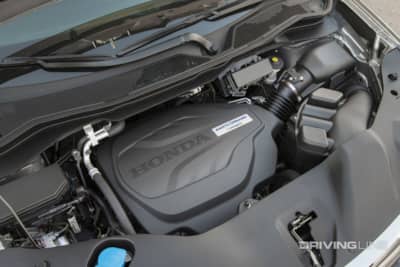 Fuel economy and power estimates are yet to be released, but we're guessing it could be similar to that of the Honda Pilot as both share the direct-injected V-6. If it does deliver the 280 horsepower that the Pilot turns out, it would be one of the strongest in its class. (The Chevy Colorado takes the midsized power crown with an estimated 305 horsepower from its V-6.)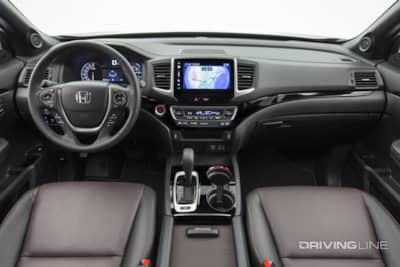 Honda has stepped up the interior from a comfort and technology front as well. Items such as the 8-inch display and automatic climate settings allow the Ridgeline to stay competitive.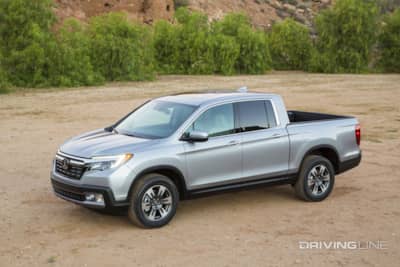 Overall, we are a little disappointed that there isn't a lot of promise for this rig as an off-road exploration vehicle. For that, we still hand the crown over to Tacoma. Despite all that, we say this could be an excellent option for those who need a light-duty truck, but don't want the ride and handling comprises often associated with a more rugged platform.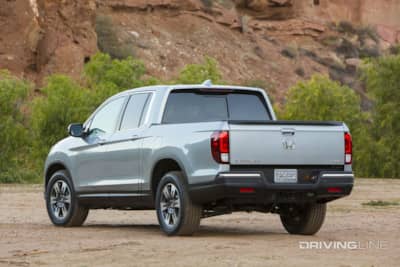 (Photos Courtesy of Honda)